Cody Simpson, Emma McKeon, Kyle Chalmers love triangle is so good for swimming: James Magnussen
Don't underestimate the magnitude of what Cody Simpson has done. Swimming is not a sport where you get any special treatment – even being a pop star, writes James Magnussen.
The Cody Simpson story will be an absolute media juggernaut for the swim team during these Commonwealth Games and it is exactly what the sport needs in Australia.
Whether you're talking about the supposed love triangle in the team with Cody, Emma McKeon and Kyle Chalmers, or just the sheer magnitude of what Cody has done in his return to the pool, it has brought eyeballs to swimming.
I know that hasn't pleased everyone, but sometimes when it's your time in the sport as an athlete it is hard to see the bigger picture.
People underestimate the magnitude of what he has done. Swimming is not a sport where you get any special treatment or favours for who you are or what you've done in a previous life. He had to earn his spot the hard way.
The Australian swim team is probably one of the hardest teams of any sport in the world to secure selection.
Like everyone else I was sceptical about Cody's chances when he first came back. He made his ambitions clear which is something that I love, but I thought it was probably a stretch to say you could qualify for the Australian swim team after having the best part of 10 years out of the sport.
But Cody has proved me wrong and proved any doubters wrong. It's one of the biggest achievements I have seen in my time in the sport.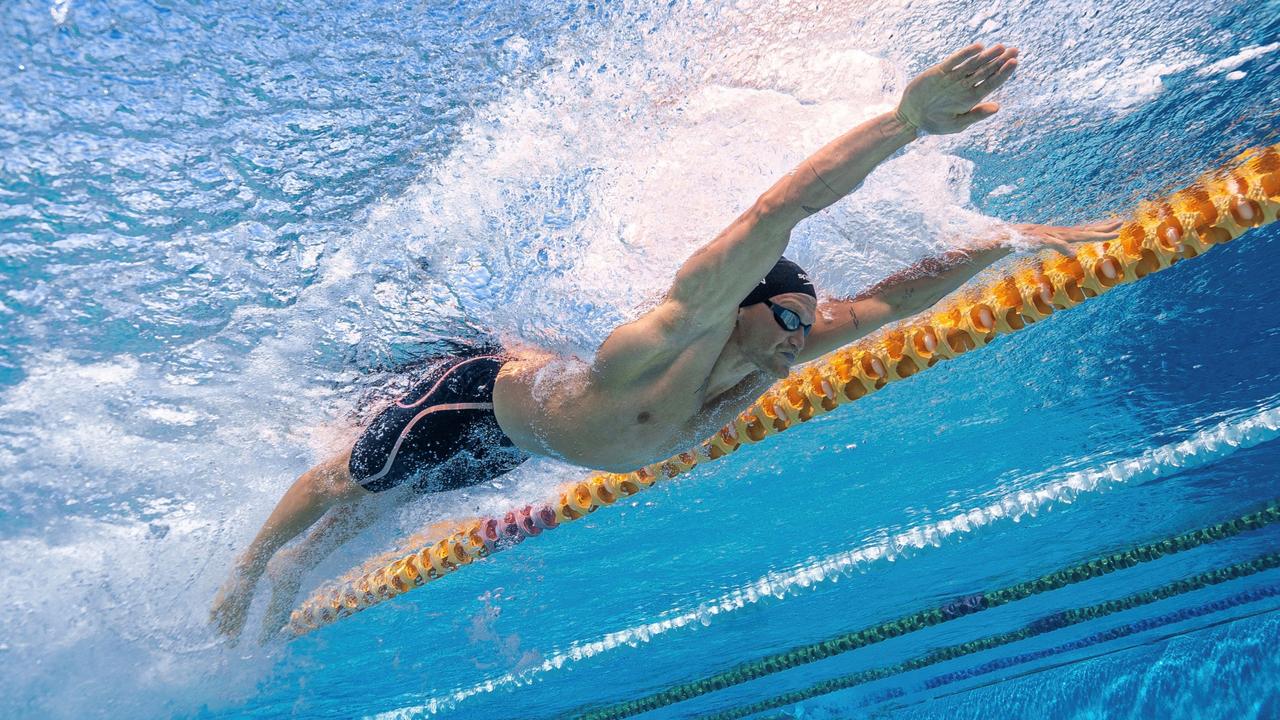 Cody Simpson is back in the green and gold for the first time in 10 years
SWIM STAR v STAR POWER
I think everything that transpired at trials between Kyle and Cody was less to do with relationships and more to do with the spotlight.
I've spoken with Kyle and, to be honest, I can understand if he felt a bit disrespected by the Cody focus because I felt the same 10 years ago.
The entire build up to trials was all about Cody. It was all over Amazon Prime, I was even seeing ads for Cody Simpson at bus stops here in Sydney.
This coverage didn't reflect the fact that Kyle is our biggest male star in the pool and a huge drawcard in his own right.
I remember back in 2012 when Ian Thorpe and Michael Klim both made comebacks before the Olympic trials.
I had just won the world championships and I was going into that trials as the big name out of the current team but a lot of the press focus and media was around Thorpie which I found a little bit frustrating at the time.
I was thinking 'this is meant to be my big trials, my big moment in the spotlight' and people were talking about Thorpie and Klimmy and their comebacks.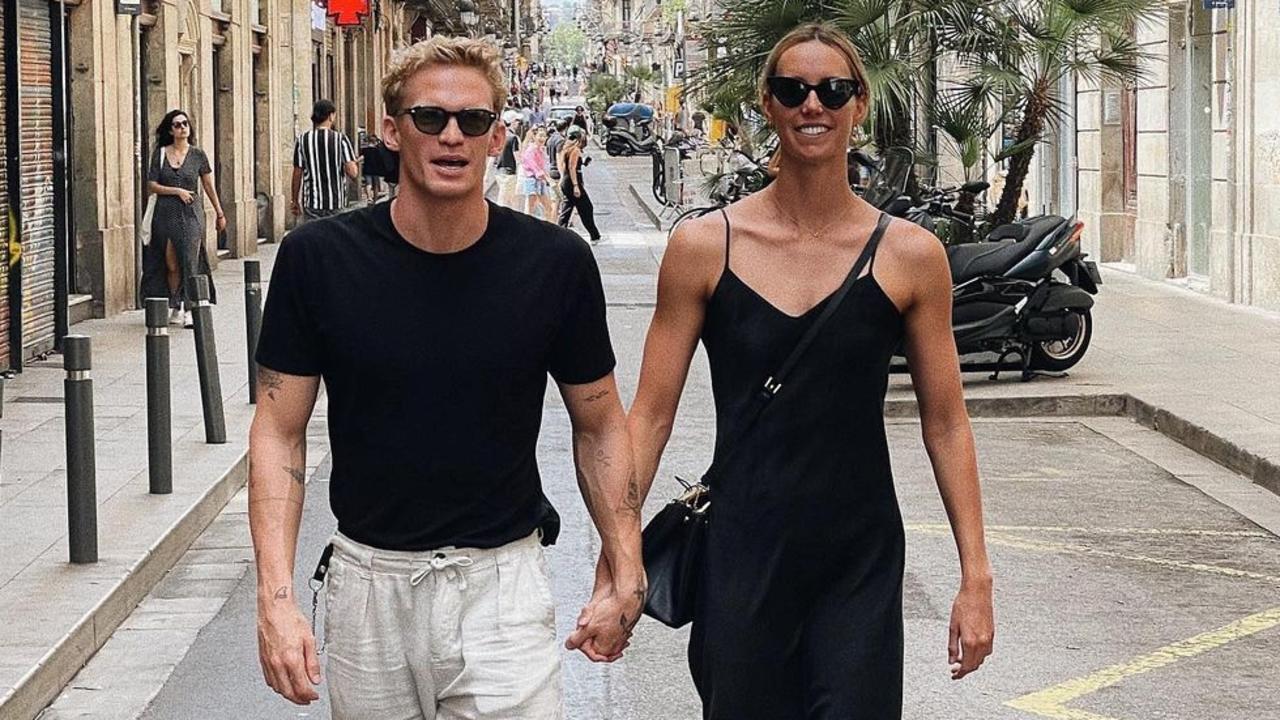 Australian swimmer Cody Simpson with his girlfriend Emma Mckeon in Spain
When you're an athlete it is hard to see the bigger picture and to understand the benefits of having someone bring extra profile and attention to the sport.
I can see how the focus on Cody can be a tough pill to swallow for some of the current swimmers, that maybe a little bit of their spotlight and their time to shine is being taken away.
But, if those swimmers get the results then their name will be up in lights alongside Cody and that spotlight will be even brighter.
Dealing with negative press is part of being a big name in any sport and the fallout from trials will be a learning curve for Kyle and a new challenge.
The biggest thing you have to worry about as a swimmer and trying to make a living out of this sport is that nobody is writing about you at all.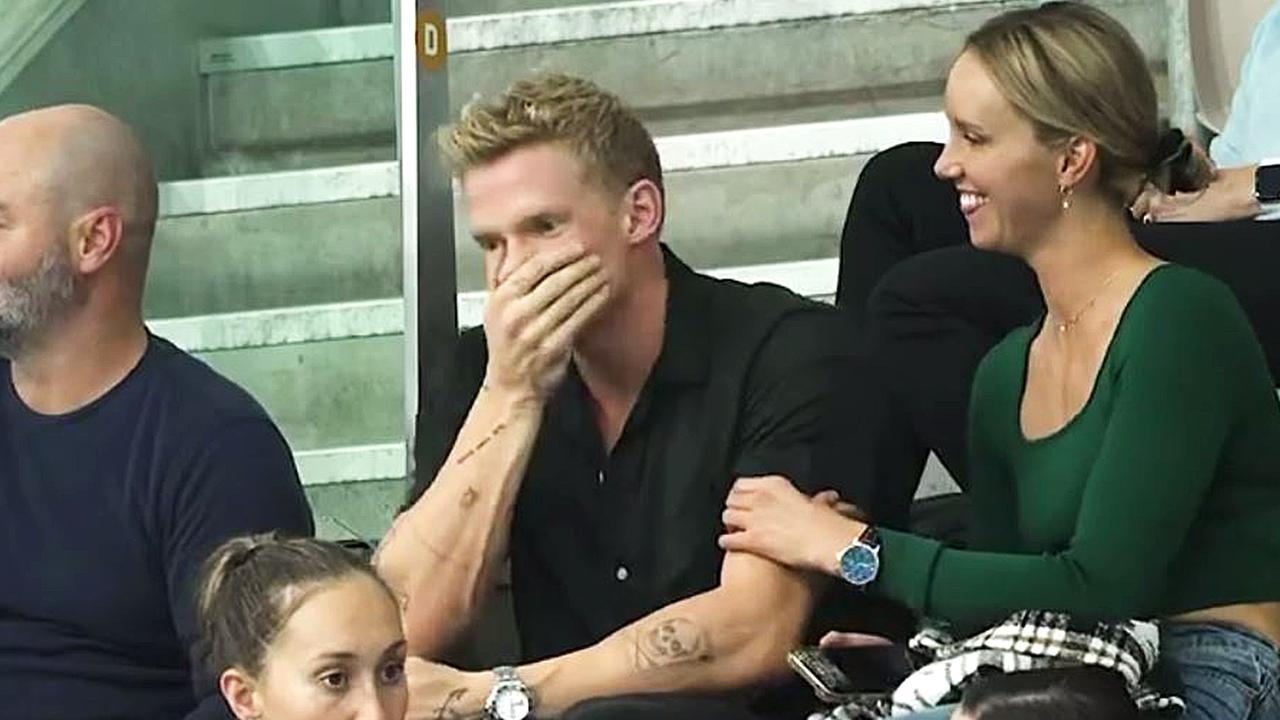 Cody Simpson and Emma McKeon react to Cody making the Australian Swim team.
LOVE IN THE SWIM TEAM
The swim team has had some headline relationships in the past - Steph Rice and Eamon Sullivan, Mitch Larkin and Emily Seebohm, even now Kaylee McKeown is dating Brendan Smith - but Emma McKeon and Cody is far and away the highest profile relationship in swimming ever.
Not only because they're both on the Australian team but one of them is an international pop star.
You've got to give it to Cody, he commits himself to whatever he does.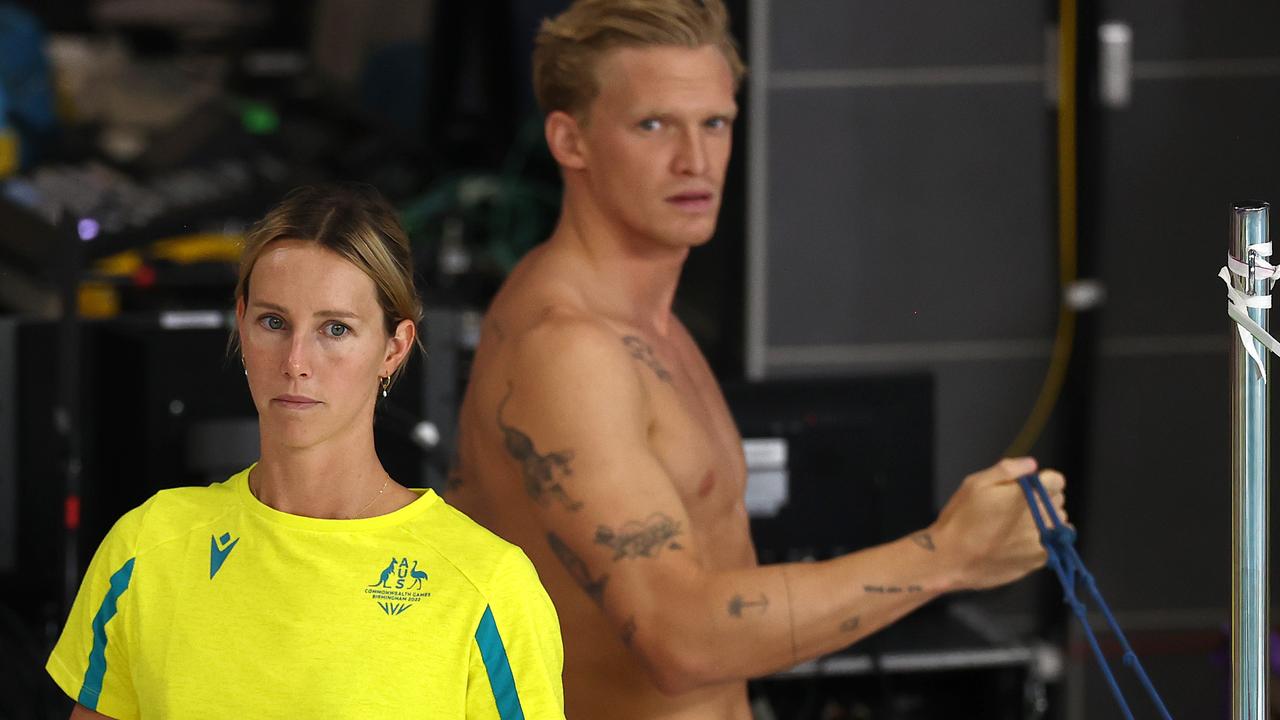 Emma McKeon and Cody Simpson's relationship has caused a media stir since they went public . Photo by Michael Klein
He became a pop-star and then dated arguably the most famous pop star in the world - Miley Cyrus.
He's now become swimmer… and is dating the best swimmer in the world!
But their relationship won't have any impact on the team.
When you get to a big meet everyone is just so focused on themselves that everything else is white noise.
The only time it would be delicate to navigate and find a balance is for their coach Michael Bohl - he has to manage that in a small training group, but it seems to be working so far.
CODY'S MEDAL CHANCES
If you think about the Dolphins team, Cody probably has the most room for improvement of any swimmer for Australia.
I think he is a red hot shot for a medal in that 100m butterfly and that would be a huge story in itself.
There is not a lot of depth in the Commonwealth at the moment. I'm not sure if Chad le Clos is swimming the event but otherwise the main threats are James Guy from England and Aussie champ Matt Temple who is a great chance for gold.
Kyle Chalmers is a chance, but if I was him I wouldn't be focusing on butterfly at this event. He's one of the best freestylers in the world, if not history. Add a Comm Games gold to the tally and sit that in the trophy cabinet next to the Olympic gold.
He probably would've won the world title if he did it at worlds. The 47.68s time to win at worlds was slower than I went to win in 2011, so that was a missed opportunity for Kyle. It's a slow build to Paris but I'd love to see him start with gold in Birmingham in everyone's favourite event… no bias here!