Commonwealth Games 2022: Nina Kennedy wins pole vault gold medal
Nina Kennedy blew her pole vault rivals away with a stunning Commonwealth Games performance, clinching gold before chasing the world record. See if she got there.
Pole vault queen Nina Kennedy showed class always prevails, winning her first major championship with ridiculous ease.
The Western Australian was on a different planet to her rivals, only needing three jumps to claim the Commonwealth title with a clearance of 4.60m.
She then took the bar to a Commonwealth Games record of 4.76m but was thwarted by a series of wind gusts which swept through Alexander Stadium.
Kennedy, 25, was backing up after a career breakthrough bronze medal at last month's world championships in Eugene, Oregon.
The last Australian to win the women's pole vault was Alana Boyd at the 2014 Glasgow Commonwealth Games.
Kennedy, who won the bronze medal on the Gold Coast four years ago, opened at 4.35m and easily cleared it and by the time the bar went to 4.45m there were only five left in the competition.
"I'm feeling relieved, I really wanted that gold," Kennedy said.
"It feels incredible getting the bronze medal at the world championships and then having to come back and do this.
"I'm so happy, the crowd was incredible and this place is really special."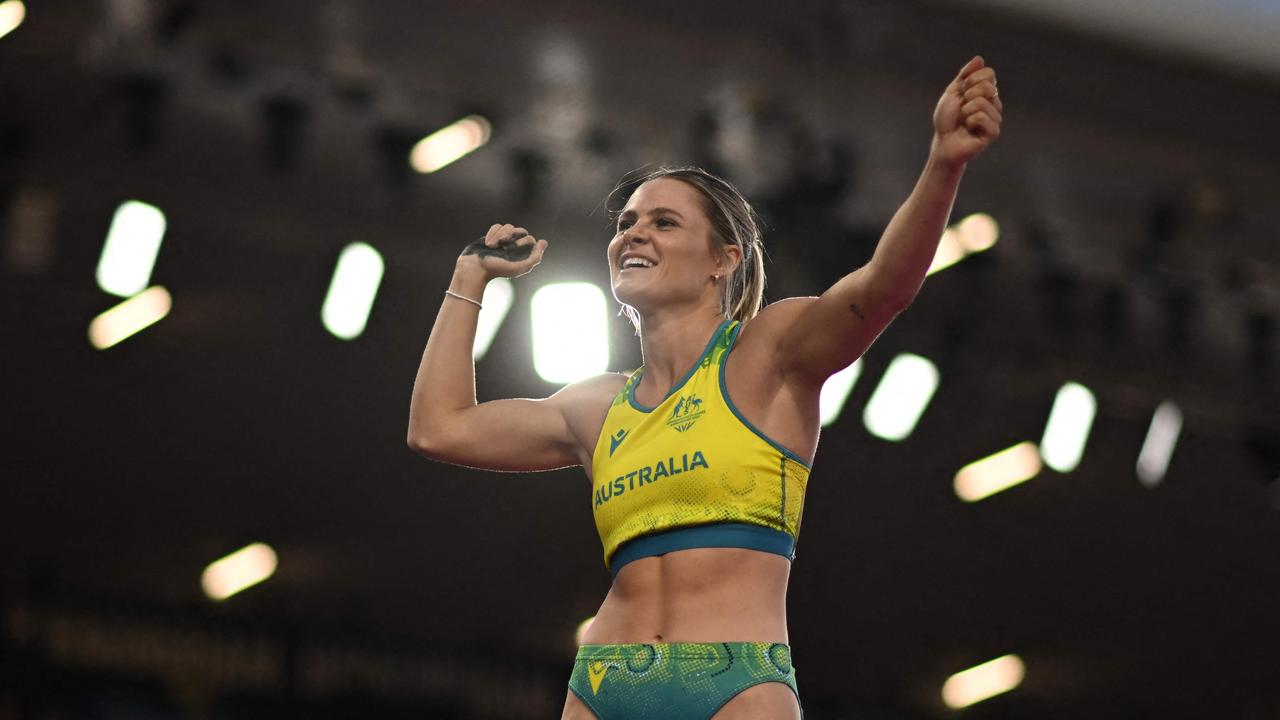 Australia's Nina Kennedy won gold in the pole vault.
She then tactically passed on 4.50m which the rest of her competitors failed to get over meaning she was guaranteed a shared gold medal at the very least.
Kennedy then raised the bar to 4.60m but added some drama by running through on her first attempt. She easily cleared it on her second attempt to claim the title.
There was carnage behind Kennedy with defending champion Canada's Alysha Newman retiring midway through the competition after running through at 4.35m.
Earlier England's Olympic bronze medallist Holly Bradshaw was a late out from the final after not getting through the warm-up because of a hamstring injury suffered at the world championships.
Nina Kennedy celebrates.
Originally published as Commonwealth Games 2022: Nina Kennedy wins pole vault gold medal