Commonwealth Games 2022: Ariarne Titmus smashes 800m record
Ariarne Titmus has put 800m legend Katie Ledecky on notice by taking out the Commonweath Games crown in one of the fastest times ever recorded.
Three down, one to go for Ariarne Titmus, but you don't want to miss her next race.
The unstoppable Australian swimming star won the 800 metres freestyle final at the Commonwealth Games in Birmingham, giving her a third gold medal after her earlier victories in the 200m and 4x200m.
Leading almost all the way, Titmus dashed away to win in 8:13.59, ahead of Kiah Melverton (8:16.79) and Lani Pallister (8:19.16) for another Aussie medal sweep.
Australia's.women have won every medal in women's freestyle so far in Birmingham – in 50m 100m 200m and 800m.
Titmus revealed after her triumph she would celebrate and prepare for her 400m final by playing a viral game on her phone.
"I'll try and wind down as quick as I can. Might play a bit of Candy Crush," she told Channel 7.
"I actually watched Suddenly 30 today, just to try and keep myself separated from swimming. Laying in my jamies watching Netflix.
"Just very simple. Switch off as soon as I can then come in in the morning and swim as easy as possible to get through to that final."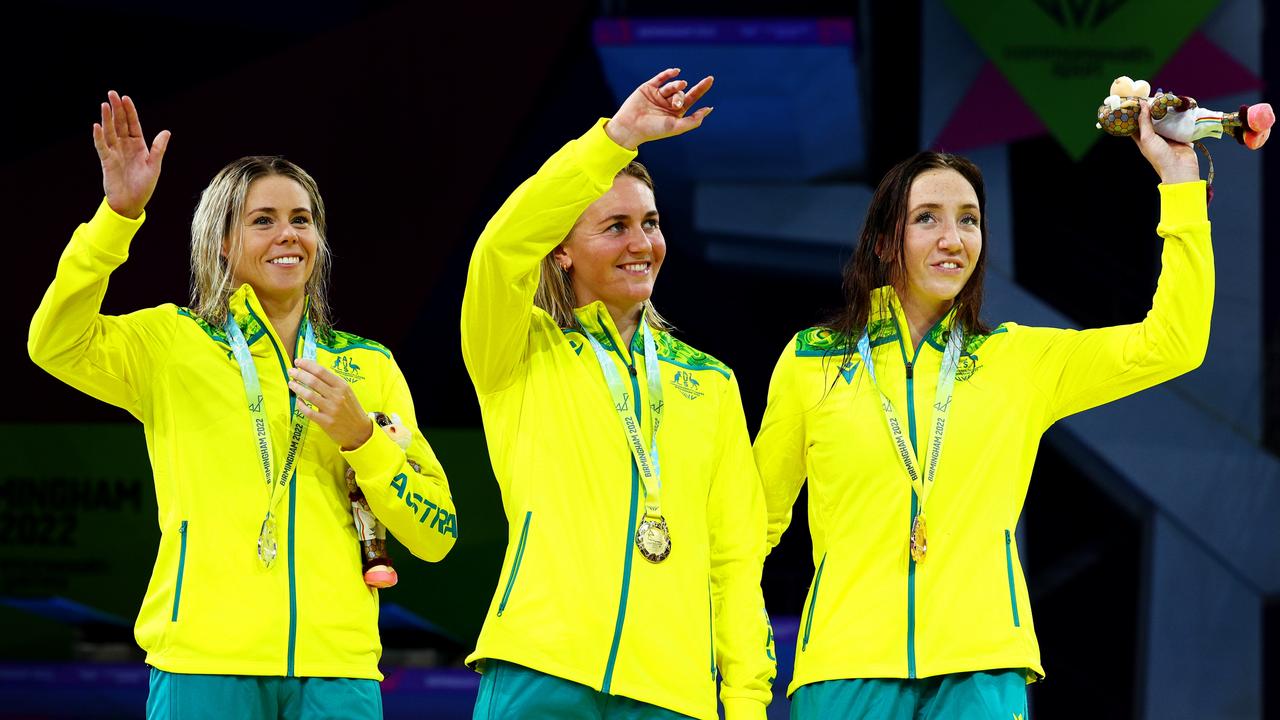 \Silver medalist, Kiah Melverton of Team Australia, Gold medalist, Ariarne Titmus of Team Australia and Bronze medalist, Lani Pallister.
Ariarne Titmus just went 8:13.59 in the Women's 800 freestyle to win gold at the Commonwealth Games slightly disrupting Katie Ledecky's (previously) top 29 fastest times in the event 😬 pic.twitter.com/4WF7YhhC4y

— Kyle Sockwell (@kylesockwell) August 2, 2022
Titmus said she was blown away by the times recorded by the three Aussies.
"I won this event on the Gold Coast in 8.20 and for all three of us to be under the 8.20 mark and to be on the podium, I think it just goes to show that the depth we have in this country is incredible," she said.
"It's going to be fun up on the podium singing with these girls. I mean, I'm not a very good singer. But we'll have fun."
Only the 400m freestyle is left – Titmus' favourite event – which she's expected to win easily after breaking the world record at the Australian trials in May.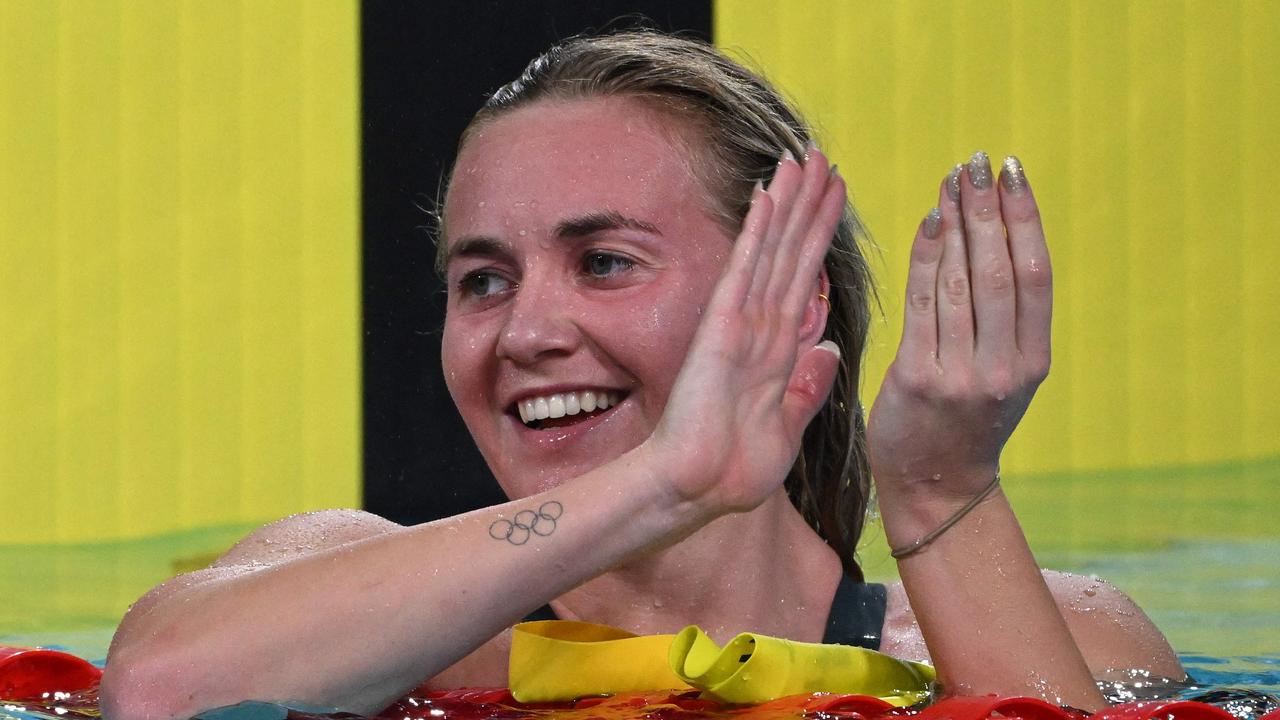 Australia's Ariarne Titmus celebrates winning and taking the gold medal in the women's 800m.
BOXALL GOES BONKERS IN BIRMINGHAM
Birmingham, meet Dean Boxall.
The Australian swimming mastermind – who captivated the world with his poolside antics in Tokyo – has brought the same energy to the Comonwealth Games.
Boxall rode every stroke on the sidelines as his biggest star Ariarne Titmus roared home to lead Australia to a world record in the women's 4x200m freestyle final.
He was captured urging the swimmers on, clapping and sprinting down the pooldeck with his arms pumping – conducting the crowd to will the Australians to a record time.
There were hugs, fist pumps and screaming when Titmus stopped the clock in 7:39.29 secs, more than 12 seconds ahead of silver medallists Canada.
Dean Boxall reacts during the world record 4x200m final.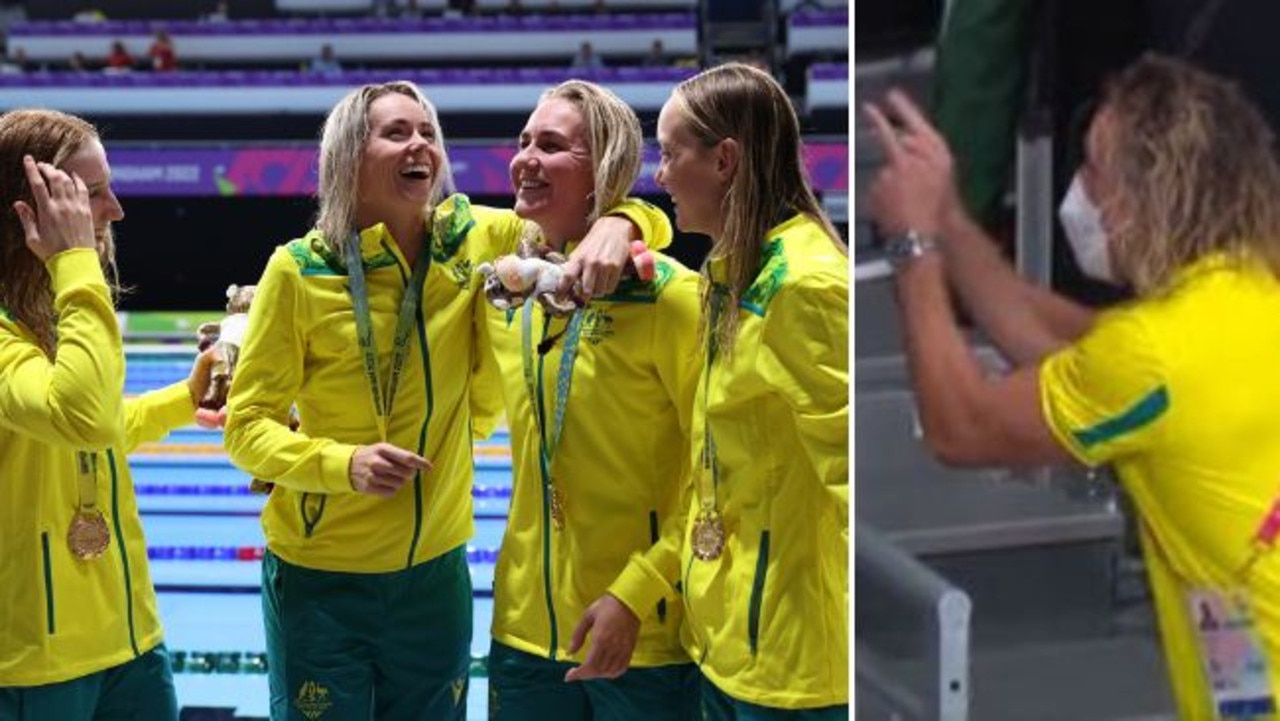 Dean Boxall and the 4x200 swim team.
"I had Dean in the box tell me the split that she had to go to make the world record with his fingers," relay star Madi Wilson said post-race.
"So I knew when he told me that she had to go 154.1, so I just wanted her to get in and have fun and really just enjoy the experience of anchoring such an amazing team."
SHAYNA JACK'S ROAD TO REDEMPTION
No matter how hard she tries, Shayna Jack can't stop herself from ending up in hot water.
Whether she's winning races, in trouble with authorities or getting tangled in the cossies of other swimmers, Jack can't keep out of the spotlight.
If everything goes according to plan, the 23-year-old should be one of the biggest stars of the Commonwealth Games, hauling in a bucketload of medals.
But she is only in that position because of her steely determination to bounce back from almost any setback.
One of Australia's brightest prospects after bursting onto the international stage as part of the relay team that broke the world record and won gold in the 4x100m freestyle at the 2018 Commonwealth Games, Jack's world was turned upside down when she failed a doping test before the 2019 world championships.
She has always maintained her innocence — and succeeded in having her initial four-year ban halved to two years after proving she didn't intentionally ingest any banned substances — but still served a lengthy suspension.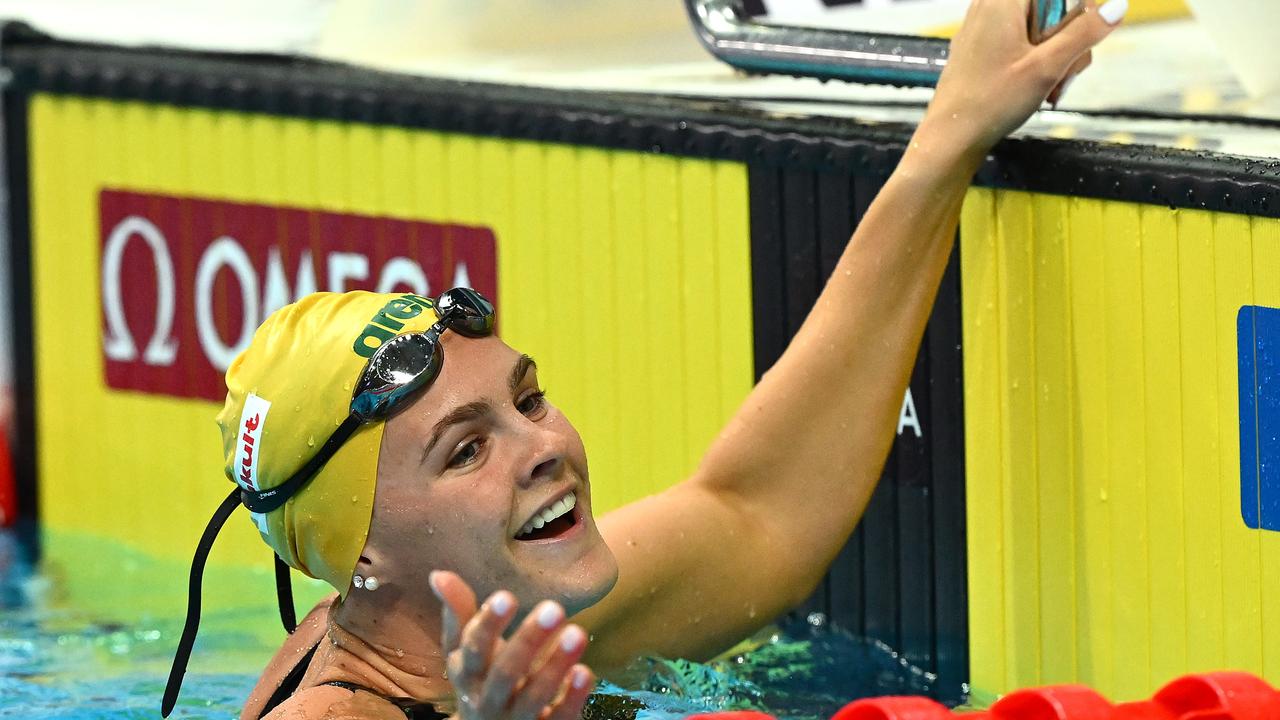 Shayna Jack has made a triumphant return to swimming.
She made a triumphant return to the world championships in Hungary last month, winning a gold medal in the relay, before breaking a bone in her hand in a freak accident where she got tangled in the suit of another swimmer while warming up for the individual 100m freestyle.
She withdrew from the race — won by her teenage teammate Mollie O'Callaghan — and returned home to Australia for surgery on her fractured fourth metacarpal, one of the tiny bones in the palm that connect the fingers to the wrist,
But she made a quick recovery and rejoined the team before Birmingham and Australia's head coach Rohan Taylor is expecting big things from her.
"She's back in training, modified training, obviously, just to build her back into where she was, but what I've seen is pretty good," Taylor said.
"Obviously there is going to be some deficit potentially in there from that time frame that she couldn't continue to train, but I think she's got a lot of that experience in the bank
"She's looking really good. She's definitely very motivated, very keen and she got back here early, got back into camp earlier than we thought. So she was back in the training group a lot earlier. I think she'd come back a week earlier than we thought."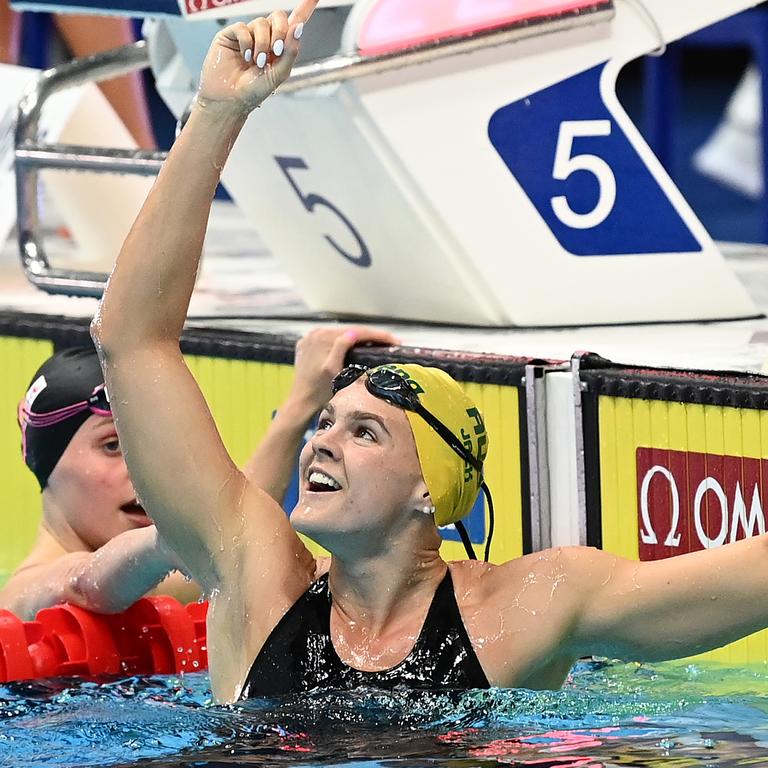 Shayna Jack celebrates a win at the world championships.
Jack could win at least four medals in Birmingham. She has qualified for the 50m and 100m freestyle events — where her toughest opponents are her Aussie teammates — and will swim in at least two relays, possibly more depending on how the selectors juggle their line-ups.
With Cate Campbell and her sister Bronte both on a 12-month sabbatical from the pool, Jack is a certainty for the Australian women's 4x100m freestyle team, who are odds on to win gold in Birmingham after taking the world title in Budapest.
A hard marker, Taylor has been hugely impressed by Jack's comeback and expects her to continue her incredible form at the Commonwealth Games.
"It was great to see," he said. "What she'd gone through as far as the time out, being on her own and being able to get herself back to a world class level so quickly, is a credit to her and her coach and how they went about that.
"The performances in Budapest were pleasing because she'd been swimming quite well into that.
"So the form was there, probably just another level of spotlight, another level of pressure for her and she coped with it really well.
"So for me, it was just good to see her go through that step and that. It was obviously, unfortunate she had another setback, but she's a very resilient, young lady."
Originally published as Commonwealth Games 2022: Ariarne Titmus smashes 800m record