"Hate the word inspiration": Julie Charlton's drive to improve Para-athlete pathways and breakdown misconceptions
From Kurt Fearnley to Madison de Rozario, Australia has never been short of Para-athletic stars. Julie Charlton's name will be added to the list in the near future, writes LACHLAN MCKIRDY.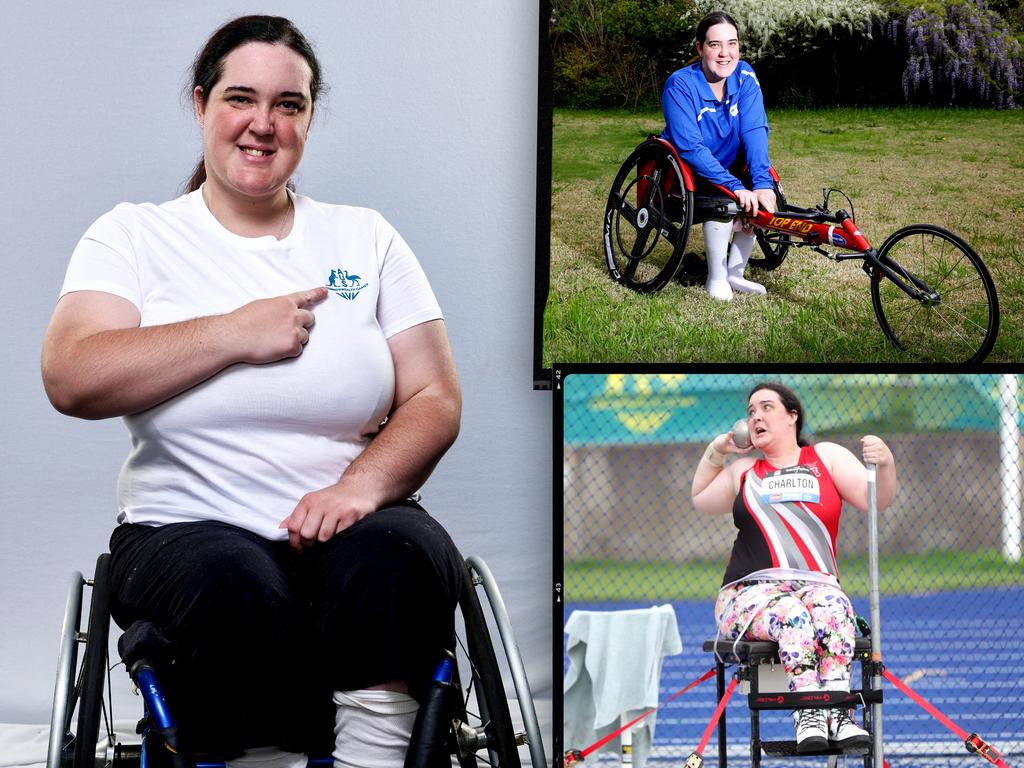 Julie Charlton is determined to make a difference, and now she's about to do it on one of the world's biggest stages.
There's one word that comes to mind when you think about the young career of Julie Charlton.
Sitting in her room in the Athlete's Village at the University of Birmingham, recounting the accolades on her resume is exhaustive.
Nominee for the 2022 NSW Young Woman of the Year. Member of the Disability Council for NSW. Running her own coaching business. Studying a Bachelor of Sports Coaching and Management.
And the piece de resistance – a soon-to-be Australian representative at the Commonwealth Games in the Women's F57 Shot Put.
But this one word that comes to mind should also be avoided around Charlton.
"I hate the word inspiration," she tells CODE Sports with a smile.
Still, what the 23-year-old has achieved already is nothing short of remarkable.
And it also comes from a personal drive to spread the message that first and foremost, she and her Para-teammates competing in England are athletes.
"[I want] to be able to have a voice for people with disabilities in sport so that we are represented in the way that we want to be represented, which is as elite athletes," Charlton states.
"We're not elite athletes because we've got a disability. We're not facing adversity and overcoming our disability. No, we've got a disability and we're smashing it at our sport."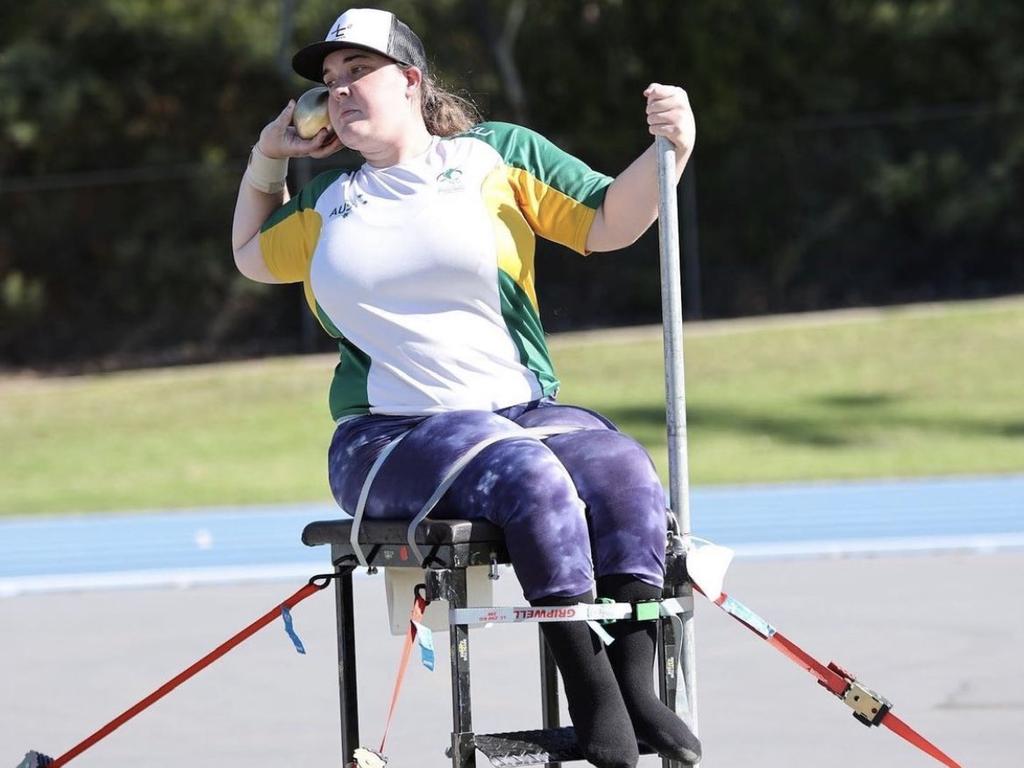 Charlton will make her Commonwealth Games debut in the F57 shot put in Birmingham. Picture: Supplied
*****
Charlton never thought this is where her life would take her.
Born with spina bifida, she's faced nothing but challenges and more trips to the hospital than anyone her age should ever have to make.
It meant she never thought sport would be possible, and not because she didn't want to try.
"I hated sport growing up because no one knew how to include me," Charlton says.
"When I was growing up, my school had no inkling whatsoever about inclusive education in any way, shape or form.
"So I would be put on the sideline with my aid and they were just like, 'Let's play catch!'.
"That put me off sport because I couldn't play with my friends. The only thing that I was allowed to do was chuck a ball to one person and back again. It was boring, I was a very active kid.
"But if you ever want to play catch, I'm an expert at it!"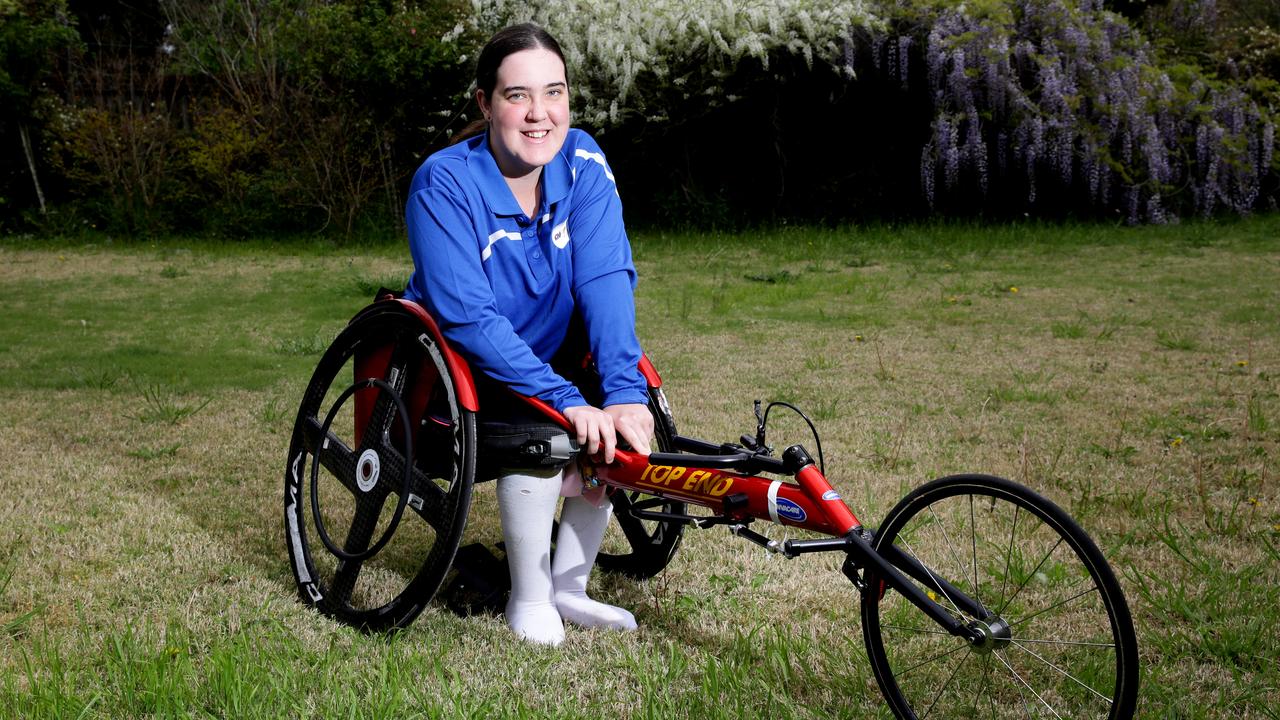 Finding athletics through a school carnival, Charlton's life has been in pursuit of representing Australia since. Picture: File
A change of school brought about a change in teaching philosophy, one that finally brought about the inclusion Charlton desired.
One of her P.E. teachers, Mr Butcher, took her to an athletics carnival, introduced her to shot put and she never looked back.
Another change of schools led to even more opportunities. She represented her state at the National Junior Championships before competing at the World Junior Championships at 17.
Suddenly, the world was at her fingertips because of sport.
"The encouragement and willingness to learn and adapt gave me the confidence to continue," she says.
And it was in those years she penned a simple message to herself.
"I wrote down 'I want to represent Australia at a major competition' as a goal when I was 11," Charlton recalls.
"Life hasn't been easy for me. And it's just very, very surreal to sit here living my dream, my actual written down goal."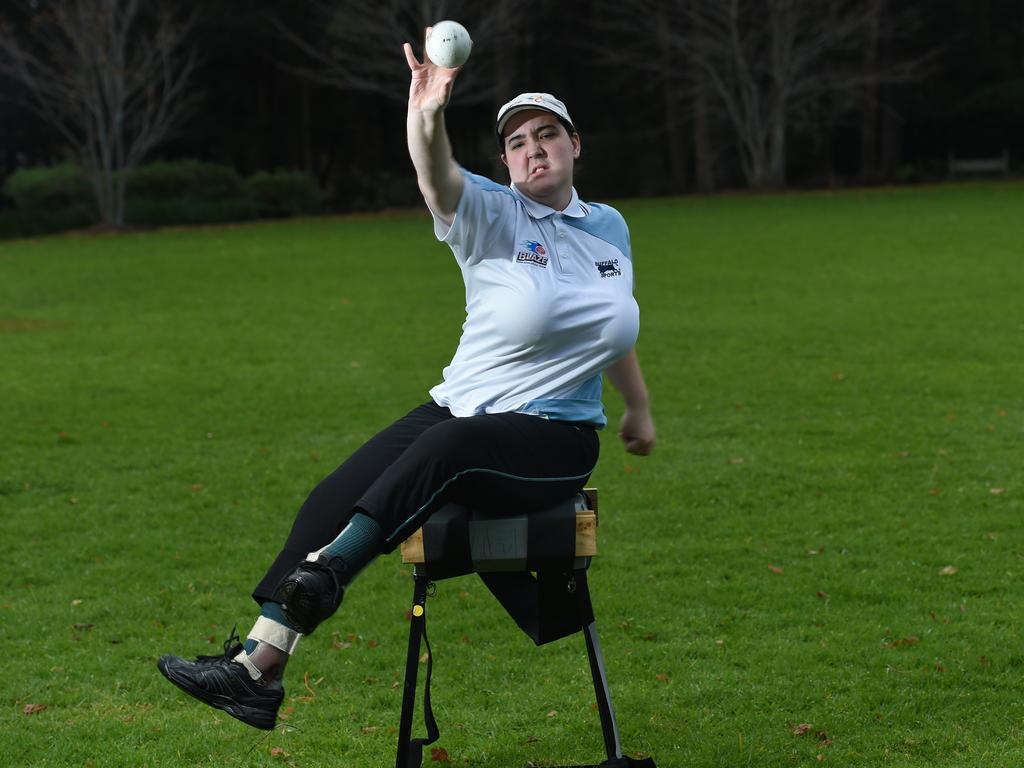 Participating in sport seemed unattainable for Charlton at a young age. Picture: File
*****
Her experience in this regard is not unique.
There's a common misconception that the biggest problem for Para-athletes is funding and opportunity.
In reality, the lack of education is just as concerning.
"It's how to begin these pathways and get into coaching pathways," says Mitch Kerr, Charlton's strength and conditioning coach.
"People that I've talked to about it when I say I work in Para-sport, they ask me if it's difficult and what I have to change.
"There is individualisation required, just as you would for any athlete. But it's the awareness surrounding how to engage with people with a disability within the sporting community. Not only to be a part of it but to promote it for the next person as well."
While Charlton is still only in her junior years of competing, it's for this reason she has been so passionate about developing her coaching ability as well.
She's experienced the journey to become a professional Para-athlete and wants to make that process easier for anyone who comes after her.
"I want to be able to get into a managerial role so that I can change the misunderstanding of disability and advocate for athletes with a disability. I want to change the future of Para-athletics," she says.
"I love the fact I can make a difference across the board. Whether it's disabled or not, advocating for the community that I love to make sure future generations have a better understanding of disability."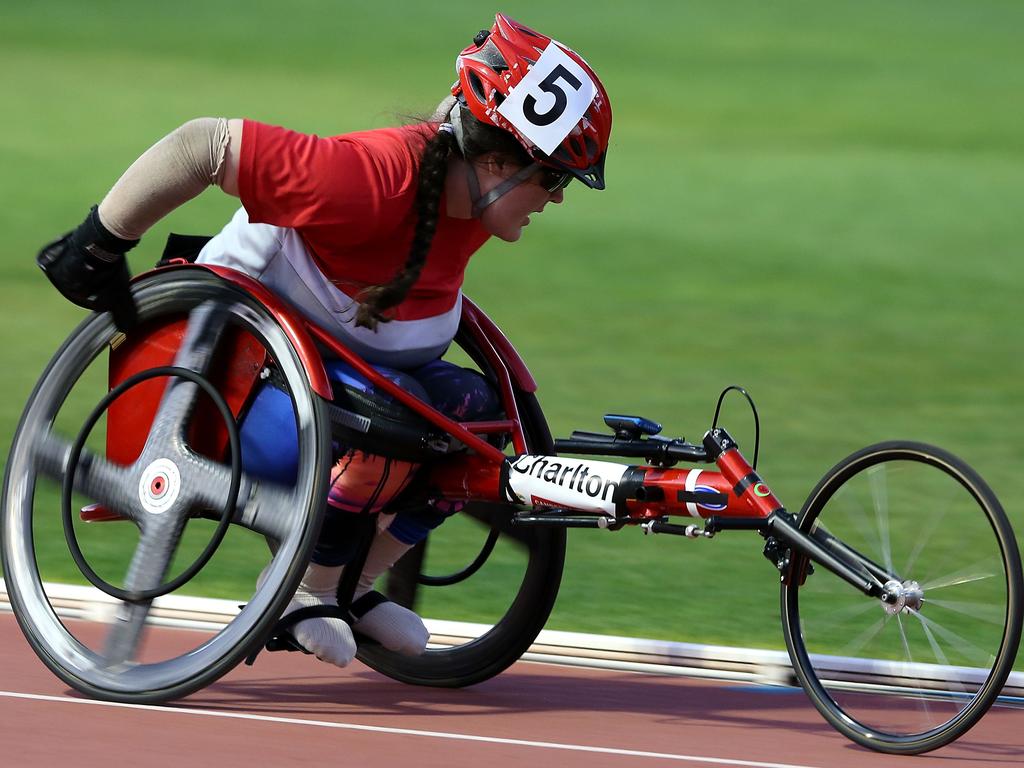 Since starting athletics, Charlton has focused on becoming the best athlete she can be. Picture: Ashley Feder/Getty Images
*****
Even though Charlton is well-supported in her athletic endeavours, it's important to understand just how remarkable a feat it is for her to be in Birmingham.
First, the qualification process. The top seven ranked athletes are guaranteed an invitation to the Commonwealth Games. Despite being fifth for most of the year, the introduction of three new rivals pushed her out of the automatic spots.
"I almost had a breakdown, it was great," she laughs, sarcastically.
Charlton was eventually handed one of the optional places by the Commonwealth Games Federation.
A relief after years of hard work and, across the last two and a half years, more tribulations than most athletes in this Australian team have ever had to endure.
Sport has learned to exist with Covid-19. Athletes isolating, competitions cancelled – it became the new norm. But for the disabled community, sport became the least of their concerns.
"It's been terrifying as a person with a disability," Charlton says. "Covid is not over. I had it a month ago and I thought I was going to end up in hospital. My mum almost ended up in hospital.
"To be able to try and keep a hold of a dream that I've had since I was 11 was very, very difficult when it was combating with my health."
Covid-19 presented a new challenge Charlton. Picture: Kelly Delfina/Getty Images
After coming out of hospital midway through 2021, Charlton teamed up with Kerr to accelerate her progress.
Lockdowns in NSW meant the early sessions were limited to Zoom calls. Ideally, the pair would head out to Sydney Olympic Park. A small patch of grass in Charlton's backyard became the substitute.
"I would have an aid from a support worker company come out and fetch the shot-puts for me and do all the tying down," Charlton recalls. "That's how a good six or seven months looked for me.
"I'd never had a proper S&C coach before so I had no idea what I was doing. On Zoom, I'd tell him things were too heavy and he'd just tell me to lift them. It was a lot of trial and error and a good challenge.."
Kerr has been left to marvel at Charlton's determination. Having only recently entered the world of Para-athletics, he has seen the courage it takes just to be on the same playing level.
"I know many weaker-willed people would have said it's too tough," he says.
"We weren't allowed five kilometres from our house. Visitors apart from family were prohibited. All the assistance that would be required to help develop an elite-level Para athlete was taken away.
"Everyone who's worked to be in this position has deserved to get to that position. But athletes like Julie, they've had to go the extra yards to get there because not only are they battling a pandemic and other competitors, but they were battling the repercussions of a pandemic that most people wouldn't see."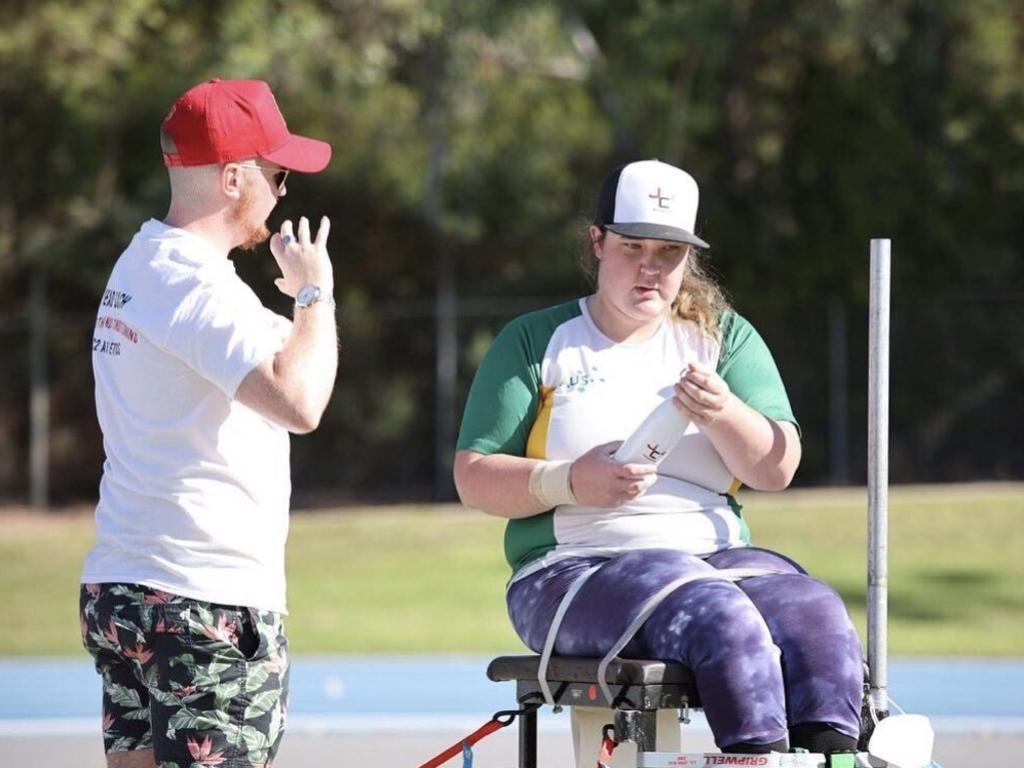 Charlton in training with coach Mitch Kerr. Picture: Supplied
*****
It's still sinking in for Charlton that she's in Birmingham, let alone about to compete at the Commonwealth Games.
"I will be sitting on my throwing chair, in front of a crowd of upwards of 30,000 people, broadcast all across the world while my friends over in Australia watch. It is wild" she says.
But the Games also offer something special with the seamless integration of the able-bodied and para-athletes. It's something she's desperate to see more of, and not just because it means she would get to meet even more of her sporting idols.
"I'm not just surrounded by the able-bodied athletics team or the Para-athletics team. They're fantastic, but I got a photo with Kaylee McKeown, that's a new level of awesome. Coolness overload" she says.
"The integration of Para-events in this competition is fantastic. I want to see it grow a hell of a lot more because we've only got very few events in athletics. More of an integration [would mean] that we can feel as though we are as competitive and have as many opportunities to be competitive as able-bodied athletes."
While for coach Mitch, he's already got larger plans: "I'm already looking forward to the next competition she'll be [at Paris 2024]."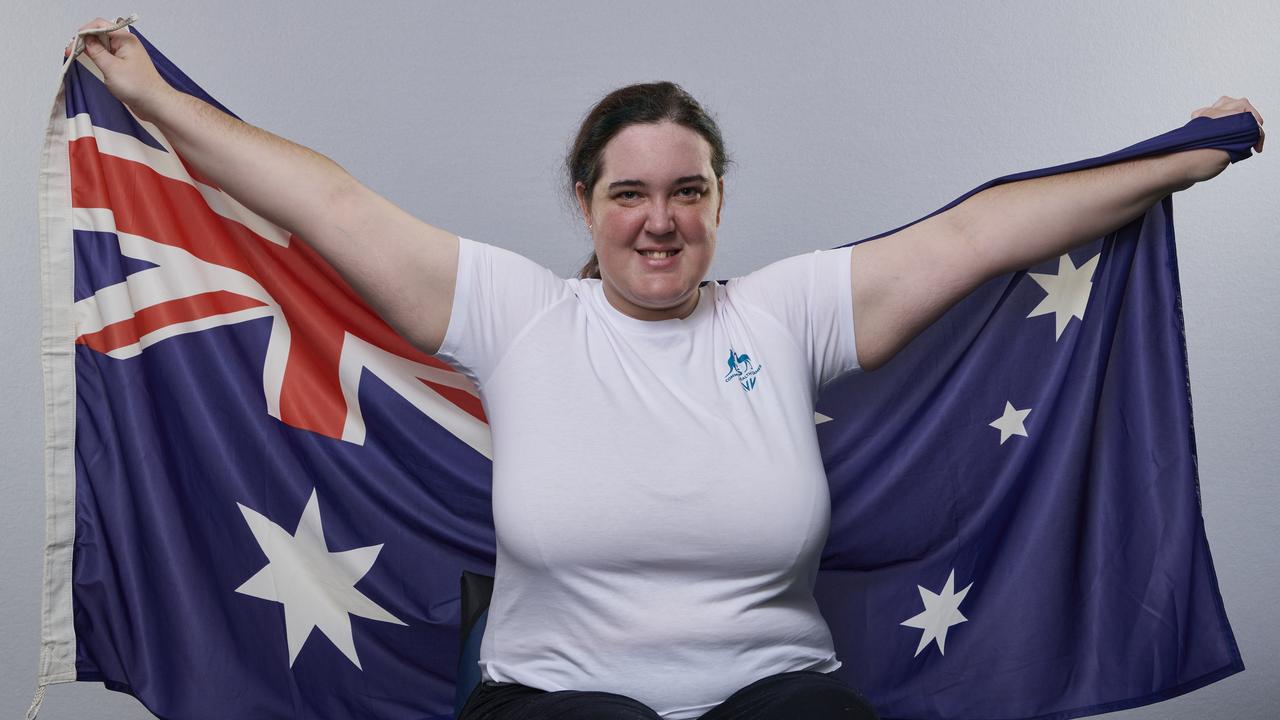 Kerr and Charlton have their hearts and eyes set on the Paris Paralympics in 2024. Picture: Commonwealth Games Australia
But it's all part of a larger goal. This platform Charlton has created for herself is all for naught if she can't continue her advocacy for promoting accessibility.
A passion that is only growing by the day.
Australia has never been short of Para-athletic stars. Through the years we've had the likes of Louise Sauvage, Kurt Fearnley and more recently Madison de Rozario campaigning loudly for better understanding and appreciation of Para-athletes.
You get the sense that Charlton's name will be spoken alongside them in the near future.
"We always have to think about our disability and what will help us survive first before we can think about being athletes," she says.
"[They're] process which able-bodied athletes don't ever have to think about because they can just hop in a taxi and get there without a problem. We have so many steps that we have to think of.
"That's why I love advocating because I will be able to make sure that those pathways and barriers are knocked down, they're gone. I want to make sure that every para-athlete from this point forward can just compete in the way that they want to compete."