How the 2026 Victorian Commonwealth Games will change the event for the future
A successful delivery of the regional Victorian 2026 Games could change the hosting landscape forever. Why several smaller Commonwealth countries are desperate for it to succeed.
Victoria's 2026 Commonwealth Games — which will see regional cities play host to major sporting events — is set to become a model for other countries in the future.
Commonwealth Games Federation chief executive Katie Sadlier told the Herald Sun African nations were showing interest in a similar style Games, with events spread across towns and cities.
"The games is a huge exercise if you do it on your own in one spot, so the evolution of having the Games in several Victorian hubs is something we are very excited and open minded about," Ms Sadlier said.
"Having Australia first off the ranks to run something that isn't on one site is really exciting and I am confident they will do a fantastic job.''
Ms Sadlier said the Victorian plan involved economic renewal as well as developing sporting centres of excellence.
Commonwealth Games Australia chief executive Craig Phillips said: "We see it as an opportunity to develop a model that is sustainable and that notion that a whole nation, say for example, New Zealand could host a Games across multiple cities and towns and potentially cross border hosting.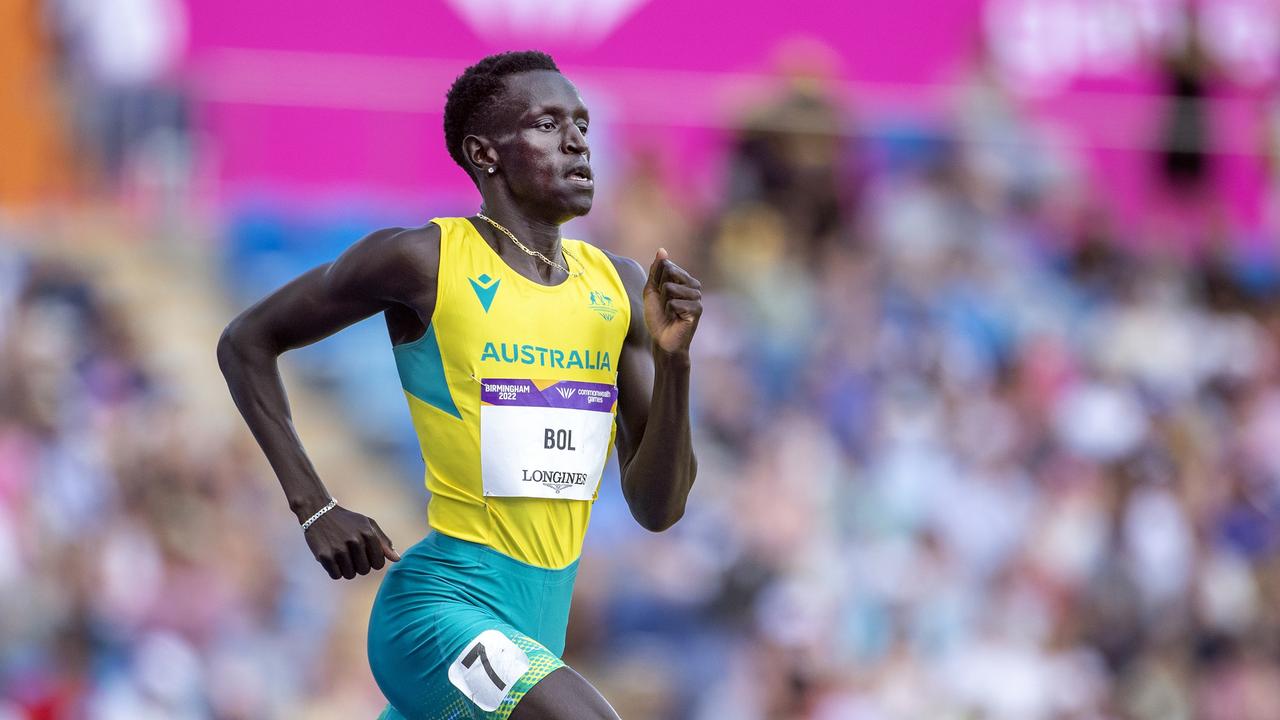 Peter Bol will compete in the 800m at the Commonwealth Games. Picture: Getty Images
"So I think for us the significance of Victoria 2026 is, if we can make it work, and it work well, then it broadens the number of nations that could host the Games."
Small Commonwealth countries are understood to be relying on a successful delivery of the Victorian 2026 Games to allow future Games bids from a coalition of Pacific or African countries.
There is also a big push to provide more qualifying slots for competitors from smaller countries to be able to compete in Victoria.
Victoria's plan of hosting up to 21 sports across four regional hubs is a fresh template for the Games organisers and is designed to give confidence for small countries, and regions to bid for future Games.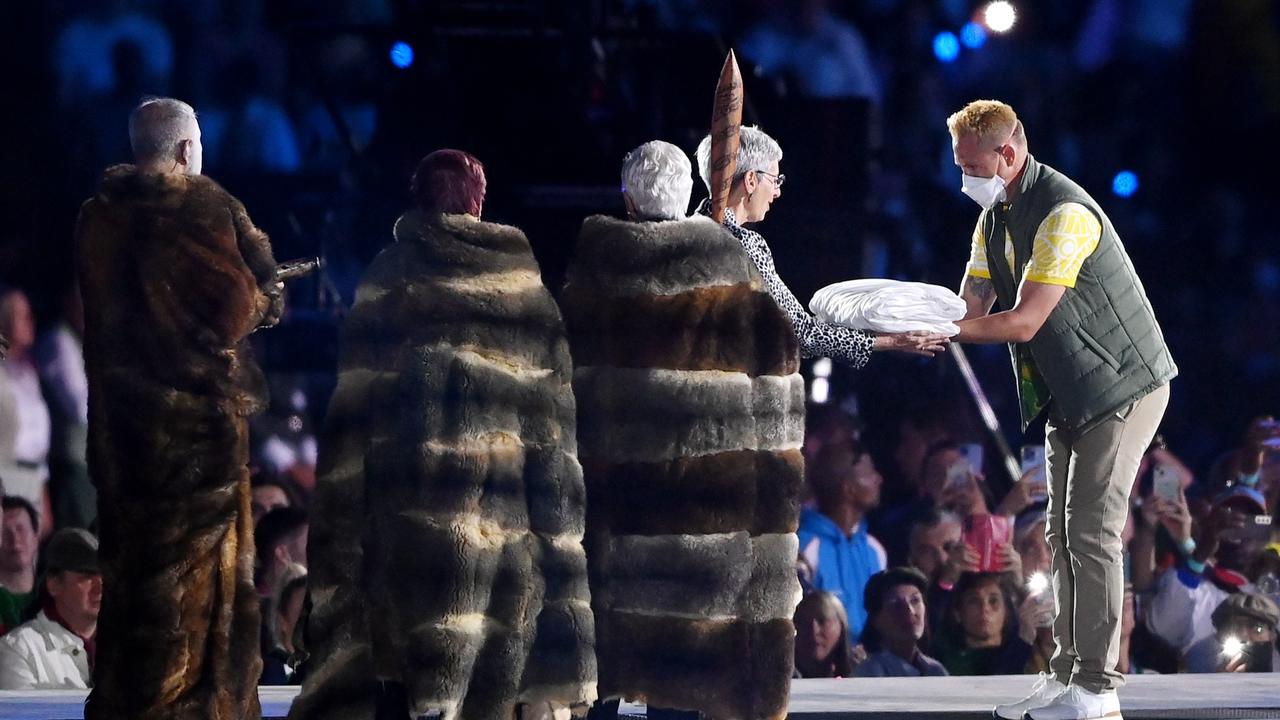 Barrie Lester of Team Australia hands the flag to Her Excellency, the Honourable Linda Dessau AC, Governor of Victoria during the Birmingham 2022 Commonwealth Games Closing Ceremony.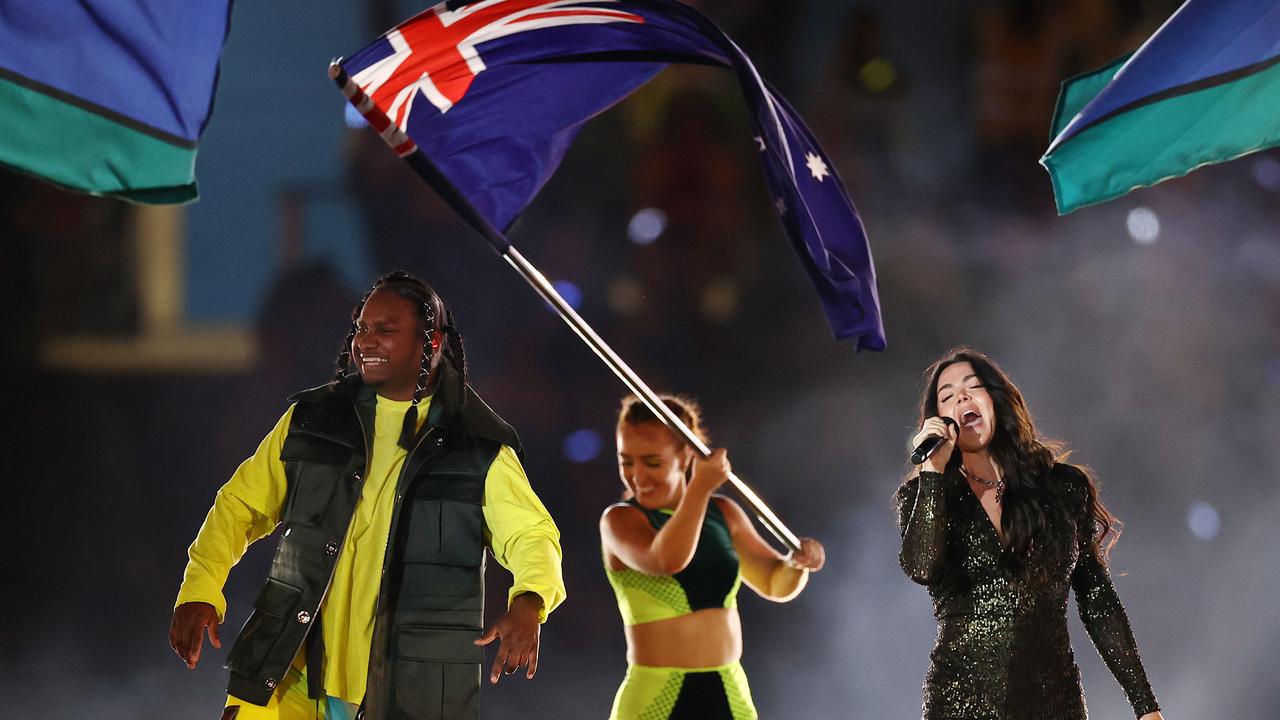 Australian singers Baker Boy and Vanessa Amarosi during the 2022 Commonwealth Games closing ceremony. Picture: Michael Klein
Mr Phillips said the concept was to have overarching Games branding, so the international television audience saw a 'Victoria Games'.
But within that there would be scope for the regional hubs to introduce their own "flavour".
"Working with the Ballarat community for example, in embracing it so that the athletes in boxing and track and field and whatever else, have the Ballarat experience as part of the broader Victorian experience. I think that's a great way of engaging with the community," he said.
The Victorian government is set to embark on a $2.6b upgrade of various sports facilities across the four regional hubs of Ballarat, Bendigo, Geelong and Gippsland to host the 2026 Commonwealth Games.
It is expected about 4500 athletes will compete at Victoria 2026, and there will be support staff of about 2500 as part of the 72 nation delegations.
Organisers are also in intense discussion with Australia's football codes, including the Victorian Football League and the Formula One, to avoid clashes, as the Games will be held from March 17-29, 2026.
School term dates in Victoria could also be adjusted so that schoolchildren can be part of the celebrations.
Geelong will host Australia's most successful sport, swimming, as well as diving, triathlon, table tennis, hockey, gymnastics and beach volleyball.
Ballarat will see track and field and boxing, while Bendigo is to host cycling, lawn bowls, weightlifting, squash and netball.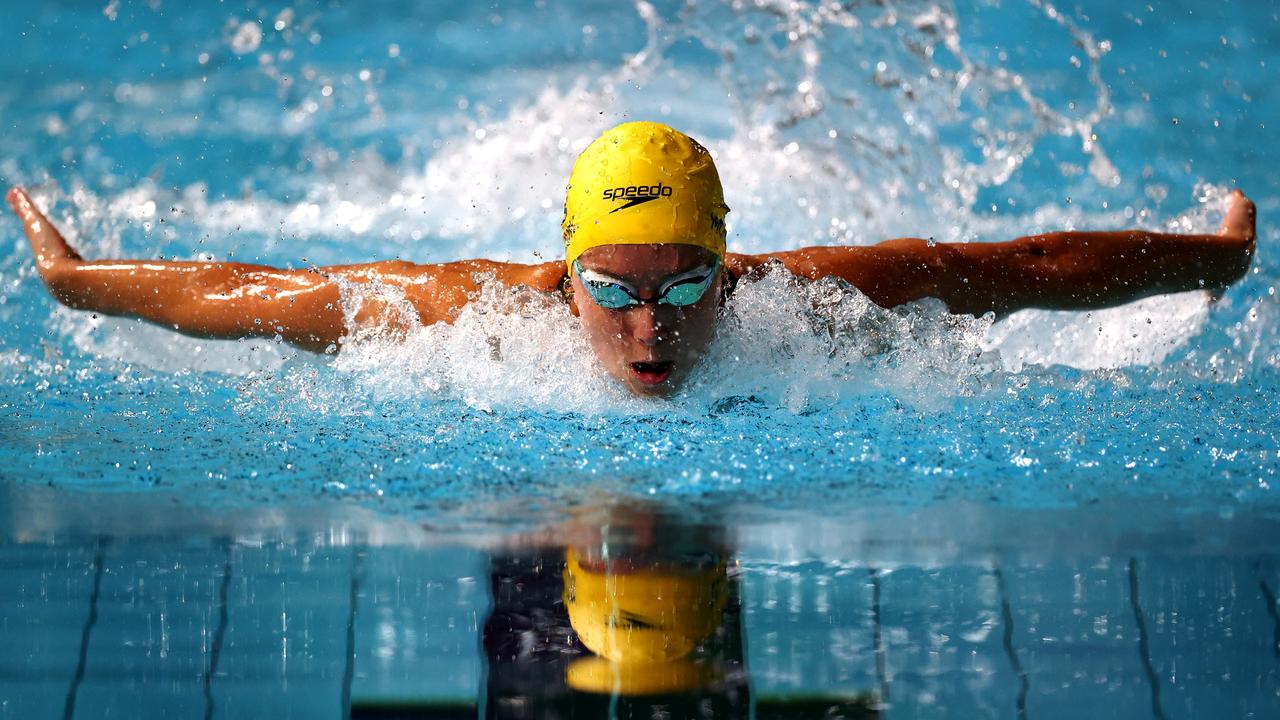 Emma McKeon has been dominant at the Games. Picture: Getty Images
Gippsland is to host badminton, some cycling and Rugby Sevens.
T20 cricket is to be played across all four hubs.
Under the Victorian model, the Games will split into four regional hubs, essentially each having a small Games focus, with an overarching regional messaging.
Athletes will be accommodated in athlete villages built in all four areas, with the Games' building program helping to address the regions' social and low cost housing shortages.
Athletics, swimming, lawn bowls, triathlon, table tennis and powerlifting will also include para-sports competitions.
The Victorian government, which expects a $3bn boost from hosting the Games, has sent an observer team, headed by Victoria 2026 chief executive Jeroen Weimar, and including a team of police and tourism officials, across to Birmingham to look at all aspects of the logistics and behind the scenes organisation.
Mr Weimar, who led the Victorian government's Covid-19 response, told the Commonwealth Games Federation members meeting in Birmingham that he expected an additional three or four sports being added to the Victoria program.
The world cycling body UCI in conjunction with Cycling Australia officials have been lobbying to have track cycling included in the Games program by upgrading the Melbourne velodrome at Darebin. The success of having the track events last week in London, but still branding them as part of the Birmingham Games, has been viewed as important.
Other sports such as shooting, surf lifesaving, dragon boat racing, archery, surfing, skateboarding, and e-games have made submissions to be considered for Victoria 2026. A final decision of the Games' sports on the Victoria program is to be made by October this year.
Originally published as How the 2026 Victorian Commonwealth Games will change the event for the future