Swimming transgender vote: Caitlin Jenner celebrates FINA's decision, Hannah Mouncey's dark revelation
Australian transgender athlete Hannah Mouncey has revealed the horrific damage FINA's historic ban will have on her community as the world's most famous trans woman celebrates the landmark call.
Transgender athlete Hannah Mouncey has joined Olympic medallist Madeline Groves in condemning FINA's decision to ban transgender athletes as Swimming Australia, Olympic champion Cate Campbell and arguably the world's most famous transgender woman celebrate the landmark call as a win for fairness in women's sport.
The diversity of opinion - and passion of the sentiments - reflects the division on the subject after FINA became the first sporting body in the world to take such a strong stance on the issue.
But their call, which includes creating separate "open" races that will cater for transgender athletes who don't fit into the traditional gender categories, has been backed by an overwhelming majority of voters in a News Corp poll, with 96 per cent of the more than 25,000 respondents, agreeing with the decision.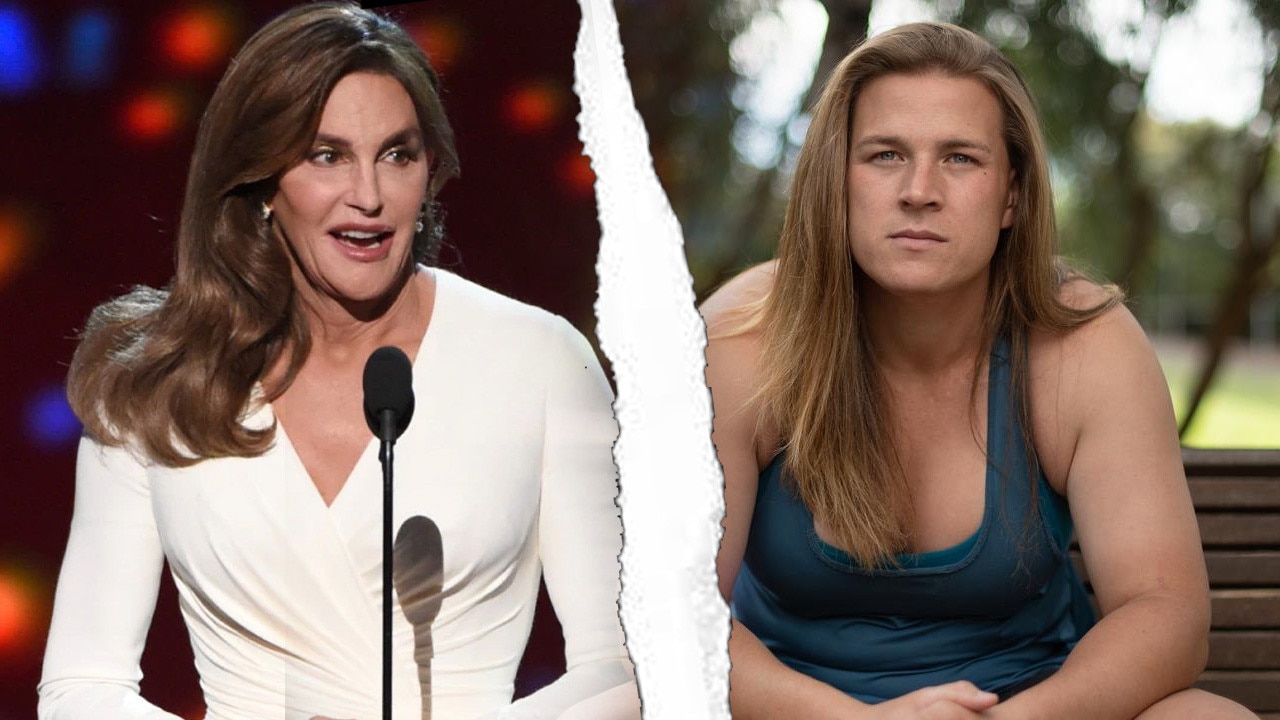 High-profile transgender identities Caitlin Jenner (L) and Hannah Mouncey have differing views on FINA's landmark decision.
Mouncey, an elite handball player and former footballer who unsuccessfully fought the AFL in an attempt to enter the AFLW draft, believes the decision is highly political in a debate around trans people in sport that is becoming more and more "weaponised".
She feels for US swimmer Lia Thomas, who has become the face of the trans debate in swimming after declaring she wanted to trial for her country's 2024 Olympic team.
"For someone like Lia, for whom swimming is clearly her passion ... the decision to not allow her to swim is going to totally break her," Mouncey said.
"The media attention, she's not even going to start processing that for another couple of years - and when she does, she's going to be really messed up from it.
"I am beyond messed up from all the media attention that I had. And to be honest, it's probably only going to become apparent to her in the years afterwards.
"She's going to need really, really long-term support and I really hope that swimming supports her much better than other sports have supported other trans athletes when they've been excluded."
Mouncey believes there need to be restrictions on trans athletes competing in women's categories - "to be honest, I'm all for it" - but said recent debate about fairness of competition had become about "everything except the actual facts around performance".
Mouncey's views are in complete opposition to arguably the world's most well-known trans woman, Caitlin Jenner though, who tweeted that the decision was "fair".
"I took a lot of heat - but what's fair is fair!" said Jenner, who won Olympic decathlon gold as a male pre-transition.
"If you go through male puberty you should not be able to take medals away from females. Period."
It worked! I took a lot of heat - but what's fair is fair! If you go through male puberty you should not be able to take medals away from females. Period. https://t.co/qqZq7gnt6g

— Caitlyn Jenner (@Caitlyn_Jenner) June 19, 2022
Groves has been one of swimming's most outspoken critics of any moves to segregate transgender athletes from competition and the decision by FINA has angered the 2016 Rio butterfly silver medallist.
"I will say I think this decision from FINA is deeply shameful," Groves told News Corp via text message on Monday.
"The decision is unscientific and goes against the IOC's framework of fairness, inclusion and non-discrimination on the basis of gender identity and sex variations."
But Groves' view isn't shared by her own governing body or indeed athletes within the Australian swimming team as triple Olympic gold medallist Kaylee McKeown praised FINA's bold call after winning a silver medal at the world titles overnight.
Australia's leading athletes, including Emma McKeon and Ariarne Titmus, had always spoken of the need for FINA to reach a "fair" decision and the belief of McKeown is that result was reached by the sport's powerbrokers after a lengthy investigation that included discussions with leading scientists, ethics professors and world class athletes.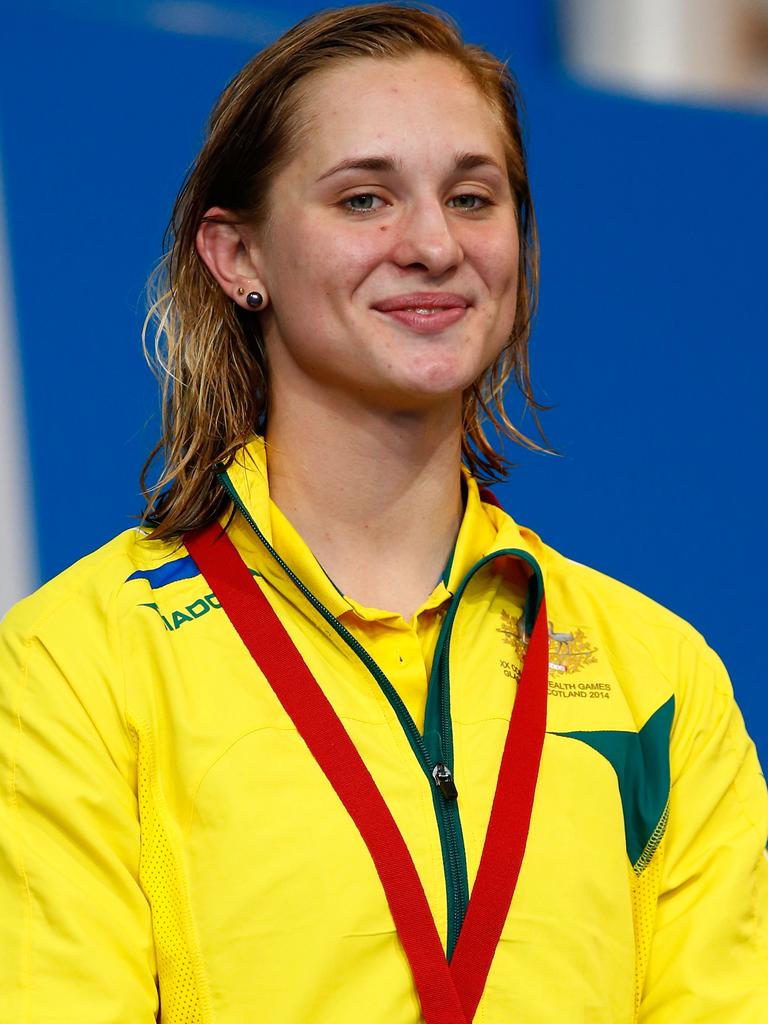 Maddie Groves slammed FINA. Picture: Clive Rose/Getty
"I'm all for a fair sport," McKeown told News Corp in Budapest.
"And if that's what the professionals thinks is fair then I'm happy to stick with what they're doing. It's an opinion. I believe that FINA's done the right thing."
Swimming Australia had been one of the sport's leading organisations pushing FINA to find a resolution to the hot topic, while Cate Campbell stepped forward as a voice for women athletes to provide a balanced yet firm view on what the sport could do to protect women's sport while aspiring towards an inclusive solution.
Campbell, who addressed FINA's congress in Hungary before the decision to ban transgender women, said while inclusion and fairness usually went hand in hand, it was not the case when assessing transgender, gender diverse and non-binary athletes' inclusion in the female category of elite sport.
But Mouncey said that did not need to be the case - and excluding trans athletes from the decision-making process was unhelpful.
"I think this is the thing, is there's a lack of education out there and a lot of the information that's out there is sensationalised," she said.
"If they do want to have that middle ground, let's sit down and talk about it. But at the moment trans people are being totally excluded from the conversation."
In a statement, Swimming Australia said: "FINA has conducted a comprehensive process to form this policy, consulting scientific, medical, legal and human rights experts, as well as athlete representatives".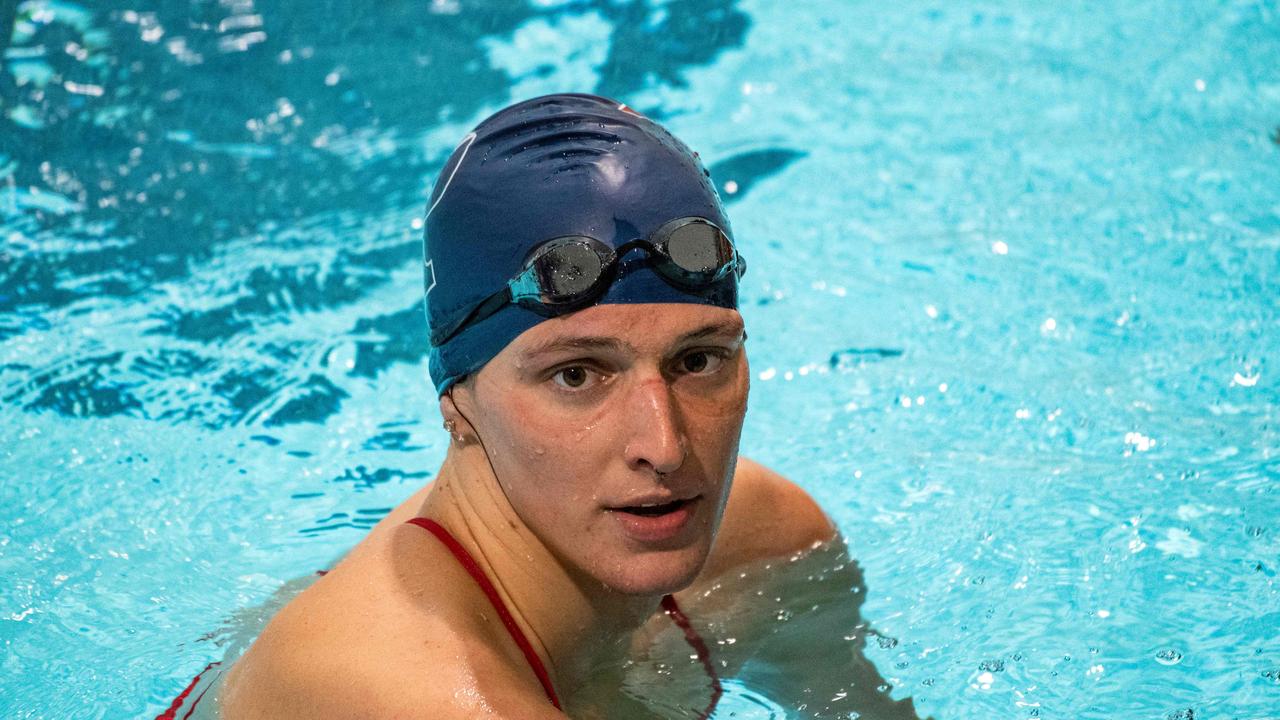 Lia Thomas will be barred from competing in FINA events
"Swimming Australia endorses a competitive environment that is fair and equitable for all athletes at the High Performance level, and we believe this new policy reflects that position.
"We also firmly believe in inclusivity and the opportunity for all athletes to experience the sport of swimming in a manner that is consistent with their gender identity and expression.
"It is both our responsibility and commitment to continue to learn and educate ourselves on the appropriate balance in this space.
"Work will now continue on our domestic policy to provide guidance to our broad swimming family at the community level.
"Finally, we commend FINA on their pledge to create an open competition category, a first in world sport, and look forward to working with the committee established to find the most effective ways to implement this category."
Originally published as Swimming transgender vote: Caitlin Jenner celebrates FINA's decision, Hannah Mouncey's dark revelation