Andrew Symonds dead: Cricketer's wife delivers heartfelt tribute after car crash death
The wife of Andrew Symonds has given an emotional tribute to her late husband, revealing her shock and sadness at the cricket great's sudden death.
Andrew Symonds' wife Laura has paid a touching tribute to her late husband and revealed her family's devastation at his sudden death.
"We are still in shock – I'm just thinking of the two kids,'' a tearful Laura told News Corp on Sunday morning.
"He was such a big person and there is just so much of him in his kids.''
Laura and children Chloe and Billy flew from Sydney to Townsville on Sunday morning after being informed of Andrew's death in a car accident.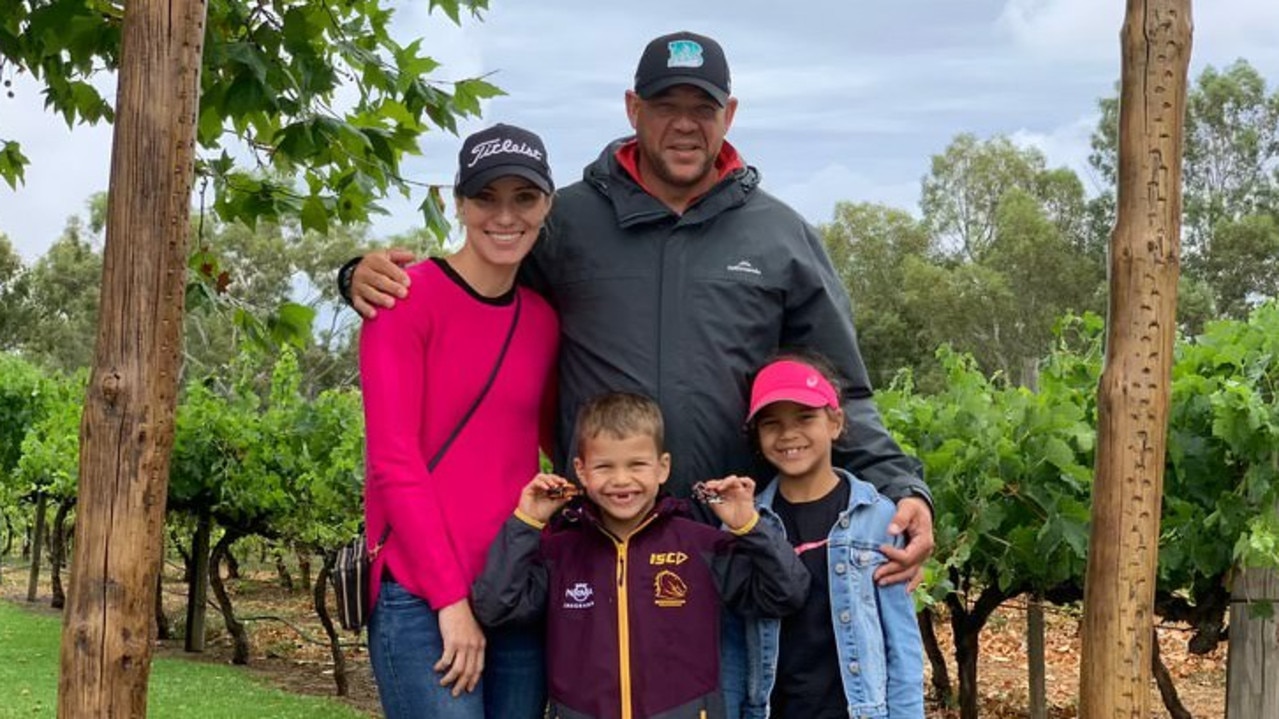 Cricketer Andrew Symonds with wife Laura and the couple's children Will (8) and Chloe (10).
Symonds retired to Townsville soon after his playing days finished and relished the far north lifestyle with regular fishing trips where he would chase barramundi and set crab pots.
"He was the most laid back person. Nothing stressed him out. He was an extremely chilled operator. So practical," Laura added.
"He was never good with his phone but he always had time for everyone.''
Among Symonds closest friends were cricket mates Jimmy Maher, Adam Gilchrist and Matthew Hayden who loved his basic team loyalty and uniqueness as a character.
Symonds used to occasionally poke fun at himself in all manners of life, once telling News Corp "my kids are pretty much idiot proof, even when I look after them'' but beneath the self-deprecating ways lay a sharp mind.
"He always felt extremely self-conscious about his intellect and would say 'I didn't go to Uni and don't have degrees' but he was so practical and really intelligent in his own way,'' Laura said.
"He was a great commentator. He didn't show it on the screen but he was really nervous sometimes. He could read plays and read players and articulate it in layman's terms.
"I am not a cricket nuffy but I could understand the game when he explained it to me. He brought humour to it and it was not serious.''
Fox Sports executive director Steve Crawley described Symonds as "one of a kind."
"We awake to this shocking news and our deepest sympathies are with his wife Laura, children Chloe, Billy and all of his work mates and dear friends throughout Fox Sports and the cricket fraternity."
Originally published as Andrew Symonds dead: Cricketer's wife delivers heartfelt tribute after car crash death