Andrew Symonds death: Former Australian cricketer passes away in tragic car accident
There will never be another Andrew Symonds, a totally original cricketer and unique person. But one on-field moment sent him into a downhill spiral he never recovered from.
When Andrew Symonds wrote his first book he secretly wanted to call it Wild Colonial Roy.
The title was eventually discarded for being a little too bushranger in flavour but Symonds would have happily accepted it.
"It's not as if I was the parish priest ... you do have to own up to who you are,'' he said with that trademark Simmo smirk made for dry humour.
That was the thing with Symonds.
At times he was troubled, confused and unsettled – but beneath it all stood a man who may have looked like a fierce cricketing warrior but was also accepting of his faults and could be disarmingly humble and unpretentious.
It's partly why the wounds are so deep at his passing.
The more details emerged from the car crash outside Townsville, the more acute the pain of friends and family who winced at news that his beloved pet dogs refused to leave his side and country music could be heard from the stereo in his four-wheel drive.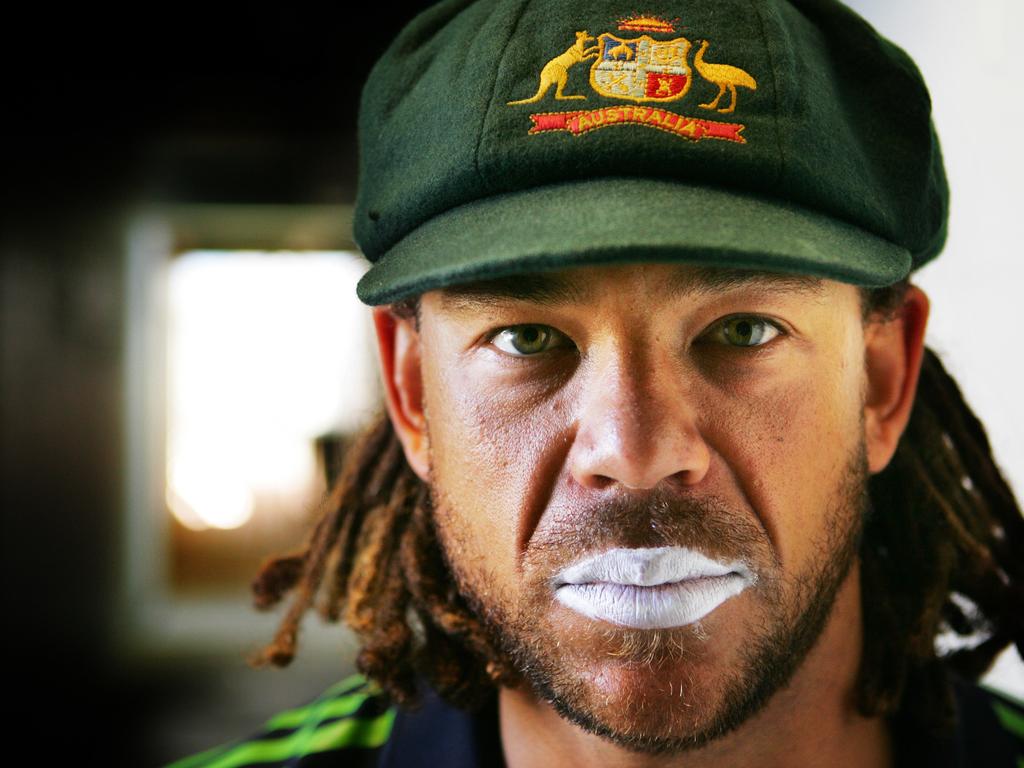 Andrew Symonds lived life his way.
Throughout Symonds' colourful, controversial career there was one true constant … his teammates loved him.
That is a statement we cannot make about all professional sportsmen but with Symonds it's categorical. The bonds were deep and eternal.
Symonds' affection for his teammates was evidence in his most famous skill, fielding, because as former Queensland fast man Greg Rowell says "fielding is something you do for the team which is what he was all about''.
Symonds' teammates were his mates … for Australia there were names like Gilchrist, Hayden, Ponting and Hussey, for Queensland Maher, Bichel and Kasprowicz and from the Gold Coast Dolphins the likes of boyhood mate Matt Mott.
When Symonds' father Ken died, Mott asked Andrew whether he planned to speak at the funeral.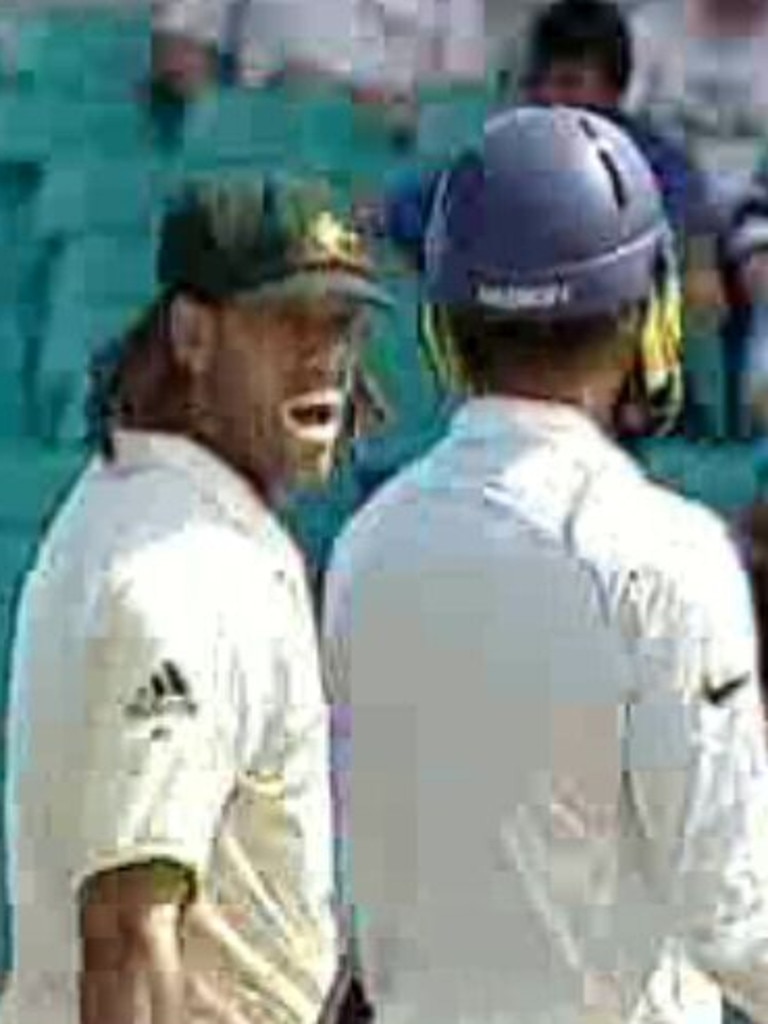 Monkeygate had a huge impact on Andrew Symonds.
Symonds said he would be too emotional so, to the surprise of everyone, he penned a song and sang it, reducing the crowd to tears.
Symonds' mates had his back and he had theirs. It doesn't mean there were not bumps in the road.
They could scold and smile at him on the same day, such as the time Hayden was staggered Symonds could miss an Australia team meeting in Darwin to go fishing but then chuckled when Symonds sent him a photo of the barramundi he hooked, accompanied by the tagline "What's all the fuss about?''
There will never be another Symonds, a totally original cricketer who got away with nothing and everything.
If he put a foot out of line – as he occasionally did – he felt the forces of a political correct world closing in from all directions yet team-mates would eventually forgive him for anything because they were so fond of him.
When Symonds started in the Queensland team, Allan Border was a respected senior citizen and was quietly feared by one and all – except Symonds who nicknamed him "Grandpa Smurf''.
Teammates were stunned that Symonds would think it – let alone say it to Border's face - and even more shocked when Border smiled at it.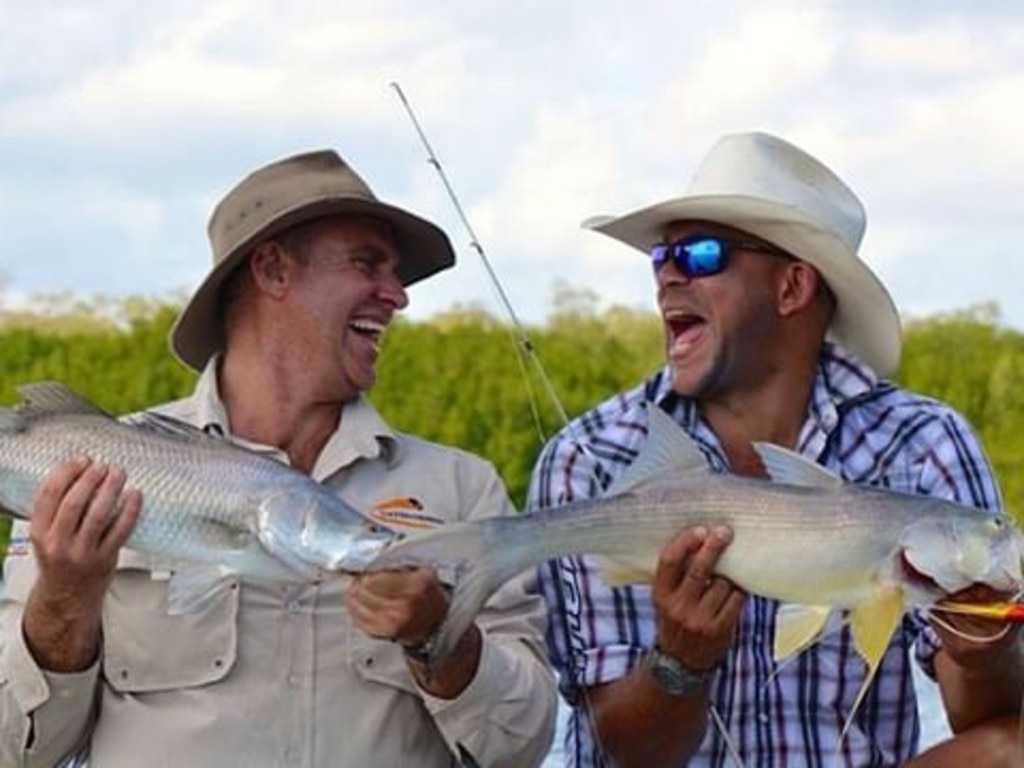 Andrew Symonds was in his element with a rod, a beer and a mate. Picture: Instagram
This was classic Symonds – fearless, cheeky, unpredictable, caring and disarming.
Symonds did his best work for captains and coaches who cared for him for deep down he lacked confidence.
John Buchanan knew Symonds was a player of instinct so he gave him permission to throw his carefully prepared computer printouts in the bin and just bat.
The two were complete opposites but just clicked and their friendship survived impersonations of his coach where Symonds would don a pair of glasses and urge a chuckling dressing room to "control the controllables''.
It has been said, and it is true, that Symonds was more comfortable in the company of children than adults because he trusted them and warmed to their innocence.
Trust was everything to him and the reason when he was never the same player after Cricket Australia failed to back him in the infamous Monkeygate affair when was sledged by India's Harbhajan Singh.
The Monkeygate affair saw Symonds' life unravel and he admits it sparked a dangerous spiral in his drinking problems.
"I started to drink heavily as a result of it and my life was starting to dissolve around me," Symonds told the Howie Games podcast.
Andrew Symonds was loyal to a fault.
If Symonds felt he could not trust people it rocked him.
In 2001 he shocked Buchanan when he told him he was planning to retire from cricket because he didn't like the team culture and didn't feel he could trust people.
Symonds' idea of happiness was a fishing rod, a crab pot and a cold beer. The corporate world was never his bag.
Symonds remains the only cricketer to ask Cricket Australia for a pay cut – once offering to give money back if he could do less corporate gigs.
When he broke through as a cult figure in Australian cricket he signed a series of lucrative personal sponsorships which required personal appearances but he did just one before declaring "I just can't do this.''
Symonds was adopted at six weeks old by English couple Ken and Barbara and never met his parents, including a father of West Indian heritage.
He once admitted that his yearning to prove his love for Australia may have prompted his love for cattle dogs, utes, and put and extra twang on his distinctly local accent.
Former Cricket Australia chief executive Malcolm Speed wasn't sure what to think when he signed a Symonds to a $10,000 development contract and was greeted by a youngster in an Akubra hat, shorts and with his dogs tied up in the ute out back.
He sensed then and there that a special story may be brewing and what a story it was.
Desperate efforts to save cricket great
The cricket world is in mourning today following the death of popular former Test all-rounder Andrew Symonds in a car accident.
Symonds was involved in an accident outside Townsville where he lived in retirement.
The flamboyant all-rounder was one of cricket's most popular characters during the peak of his career, before forging a successful career as a media identity on Fox Sports.
Tributes poured in for the loveable rogue on Sunday, with Fox colleagues Adam Gilchrist, Michael Vaughan and Isa Guha leading the charge.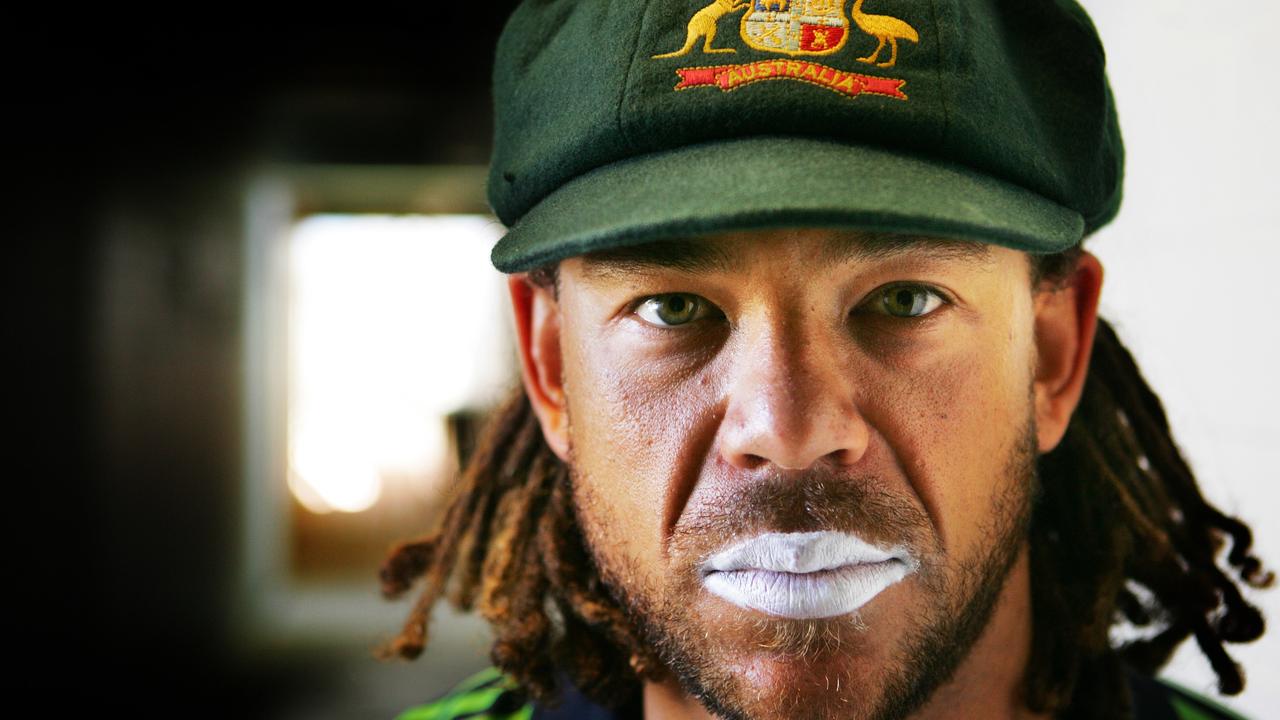 Australian cricket great Andrew Symonds has passed away, aged 46.
Queensland police released a statement to say the single-car crash occurred on late on Saturday night at Hervey Range, where it is believed Symonds was driving up Hervey Range Road, near Alice River Bridge, when the car left the road and rolled.
Paramedics attempted to revive him but he later died at the scene as a result of his injuries.
Inspector Gavin Oates said the former cricket star was removed from the wreckage and was being treated next to the vehicle.
"Again, as per normal procedure that will be looked at and part of the final report to the coroner," Insp Oates said.
He said driving at night could have played a part in the accident.
"Driving at night time also comes with inherent risk," Insp Oates said.
"And we always advise people to be cautious when driving late at night, especially on country roads where there are always other obstacles or risks associated with driving in those areas."
Symonds' family issued a statement confirming his passing and appreciated peoples' sympathy and best wishes, and asked that their privacy be respected.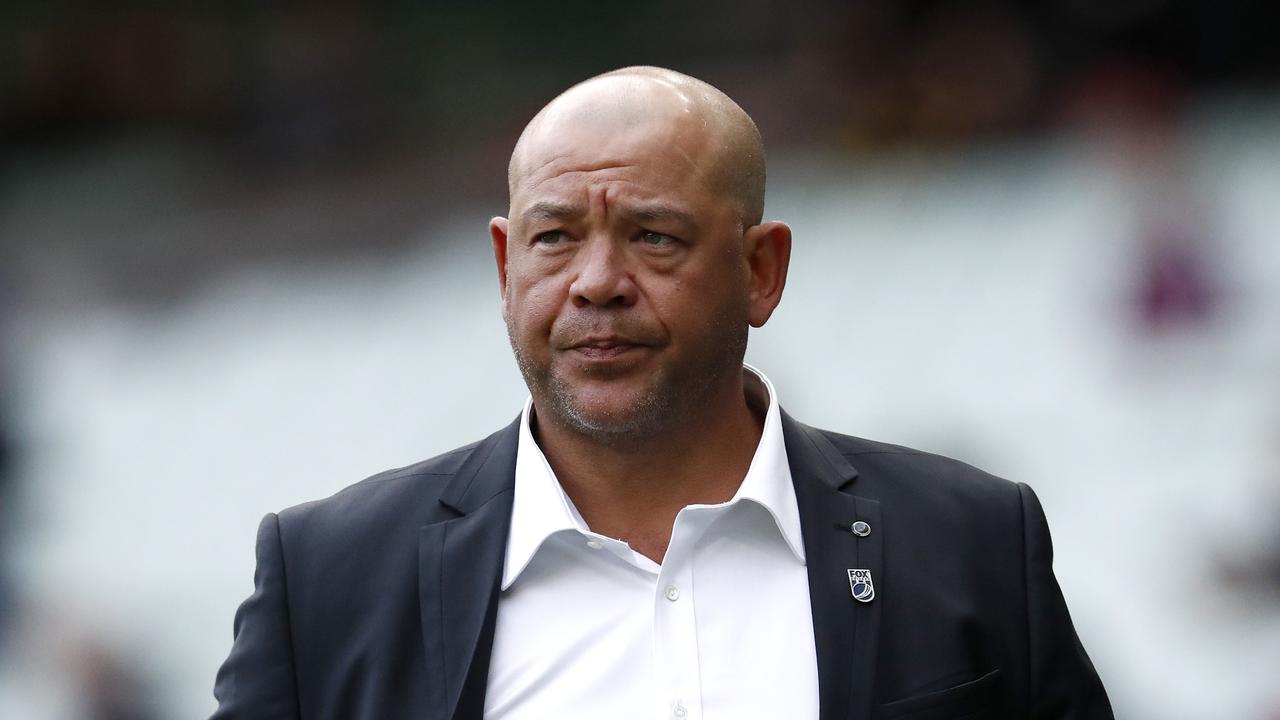 Symonds died in a tragic car accident Picture: Getty
He played 26 Tests and was a crucial member of Australia's all-conquering one-day side, twice helping deliver World Cup glory.
Symonds was 46.
His death follows the tragic passing of long-time teammate Shane Warne and fellow legend Rod Marsh, who both died of heart attacks in March.
"Andrew Symonds was one of a kind," said Fox Sports Executive Director Steve Crawley in a statement.
"We awake to this shocking news and our deepest sympathies are with his wife Laura, two children and all of his work mates and dear friends throughout Fox Sports and the Cricket fraternity."
Originally published as Andrew Symonds death: Former Australian cricketer passes away in tragic car accident