England players waiting on the results of PCR tests after MCG Covid drama
The Ashes is hanging by a thread. Find out what is next for the England players and how it could impact the series going forward.
The Ashes series is hanging by a thread as officials anxiously hold their breath awaiting the return of PCR results for the entire England camp.
Crisis was averted at the MCG on Monday as rapid antigen tests allowed play to start just half an hour late after England players were told to stay back in their hotel rooms following four positive test results amongst two coaches and two family members travelling with the team.
However, all England players and staff were to undergo PCR tests on Monday night and if further positive results amongst the playing group were recorded, the series could suddenly be under a massive cloud.
"It's very hard for me to answer (what will happen). We're all having PCR tests now and obviously we'll need all those to be clear really, if possible. So we'll just have to wait and see what the results are from there," said England veteran, James Anderson.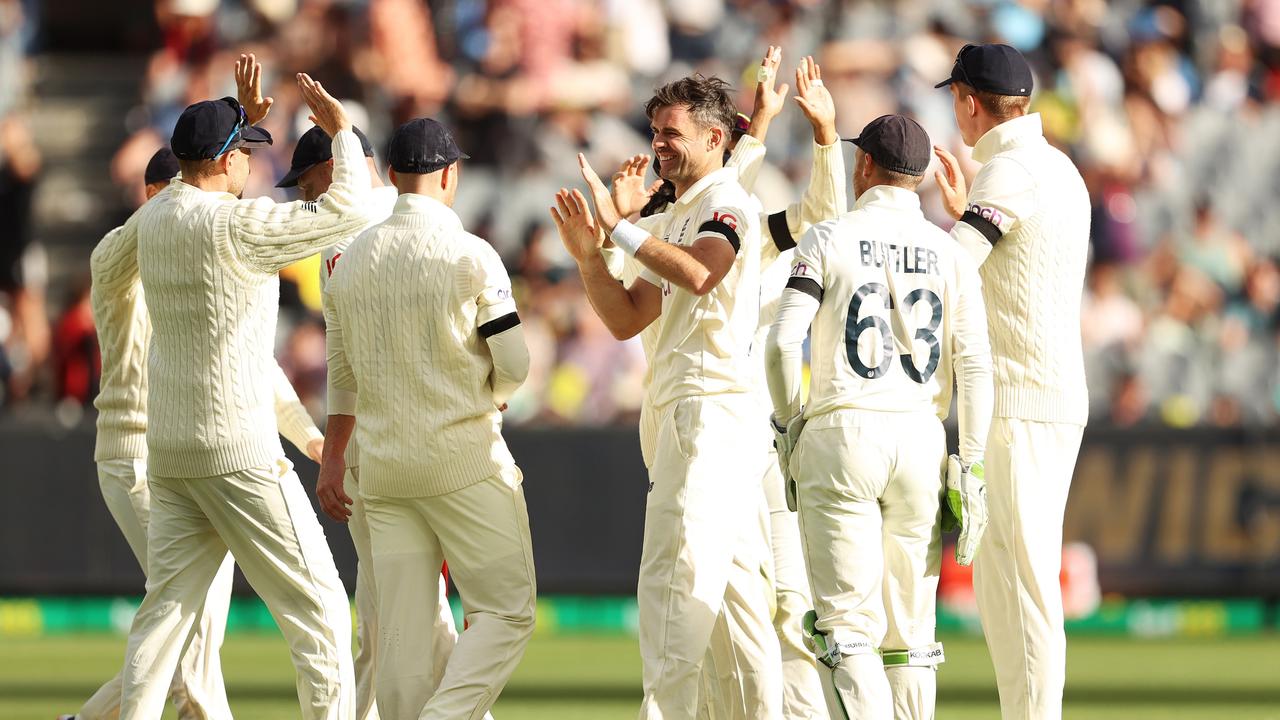 A family member of the England touring party has tested positive to Covid. Picture: Getty
"I'm sure that's the plan (to continue). Again it's going to depend on the PCR tests and what situation that leaves us in. As long as the group that's in at the ground today are negative I can't see why we can't carry on."
The sight of England players exercising social distancing at their team huddle before play, and then water runners wearing blue hospital gloves was a sign of a series that is now on a knife's edge despite the best efforts of players and officials.
After Pat Cummins was hastily plucked out of the Adelaide Test for simply sitting in the same restaurant as a positive case, it was extraordinary in many ways that day two was able to go ahead when there'd been four positive cases in the England camp itself.
For the most part it was due to the Victorian Government's more practical rules around close contacts, which also allowed Channel 7 commentary stars led by Ricky Ponting and Ian Botham to return to the MCG by 1pm in the afternoon after a morning of drama where they were all deemed close contacts to a positive case in the network's broadcast team.
While a handful of England's coaches and staff isolated at the team hotel, the rest of the England team were cleared for a belated arrival at the MCG, and after all that, play was remarkably delayed by just half an hour.
England's team were quickly cleared to arrive for day two at the MCG. Picture: Getty
"We actually got onto the bus to come to the ground at the usual time and then got told we must get off the bus because we found out about a couple of positive lateral flows (rapid tests)," said Anderson.
"So then all the lads went in and had lateral flows to make sure we were all OK and then waited for the all clear to come into the ground.
"As far as I'm aware the whole playing group feels fine and the management that are in at the ground today, everyone feels fine. We stepped up the safety protocols around the dressing room, wearing masks and keeping distance where possible to make sure if there is any infection around the group it's not spread."
Cricket Australia chief executive Nick Hockley said he was confident the series would be completed despite acknowledging things were now a "day to day proposition".
"That's all very hypothetical. We'll work very hard to make sure that's not going to happen," said Hockley.
"We've seen through the last 18 months, apart from the Test match in Afghanistan which was postponed and postponed again, we've played every single Test match, every single WBBL match, last season this season and we haven't dropped a BBL game.
"I have to say I'm so proud of the work of everybody involved, in particular we thank the players but also the governments and health departments across the country.
"We're having to learn to live with this. It is more work. You see a magnificent sight of Boxing Day Test at the MCG, the joy that it's bringing not just to people here, but across Australia and cricket fans around the world and all of that work is absolutely worth it.
"This morning's events are a sign of the times we're living in. I couldn't be more proud of everyone's response."
The magnitude of the scare is a fresh reminder that there is no certainty five Tests will be completed this summer in a series worth over $100 million to Cricket Australia.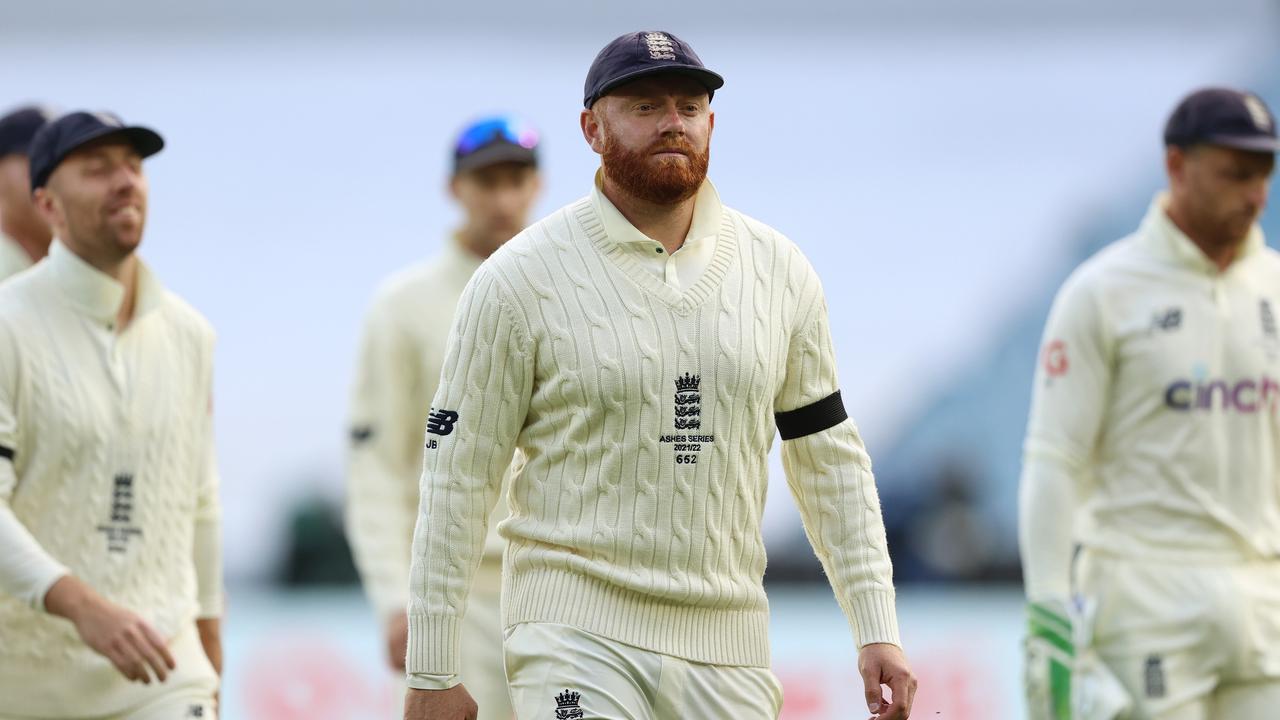 England players are still waiting the return of PCR results. Picture: Getty Images
Australian Cricketers Association boss Todd Greenberg backed Cricket Australia's confidence about fulfilling the five-Test schedule.
"We're very confident we can (get through the series as scheduled). We're also conscious that there are more sacrifices to be made. Players are making sacrifices both here and particularly again in Sydney next week when they arrive there," Greenberg told SEN.
"It's not easy. It's not easy for anybody. I think one day at a time is the only way we can really attack it. Find the best information, calm, cool heads and try to do the best we can.
"We are confident and we are hopeful we'll continue the summer as planned.
"Pat Cummins didn't get a lot of luck in Adelaide. We might need a bit of luck. Hopefully we do get a bit of that to make sure the summer does finish."
Originally published as England players waiting on the results of PCR tests after MCG Covid drama