Ashes 2021: Steve Smith's captaincy return may not be the only one this summer
Fresh from his successful Test captaincy comeback, don't be surprised if Steve Smith is called upon to lead his country again this summer, BEN HORNE writes.
Steve Smith's return to captaincy could potentially be extended to white ball cricket as the threat of surgery hangs over Aaron Finch.
Australia's World Cup-winning skipper is hoping he can hold off on going under the knife for further work on the same knee he had operated on last year, at least until after the tour of Pakistan in March, when he might get a break in the schedule.
However, with nine white ball matches to lead against New Zealand and Sri Lanka in February, and then three ODIs and a T20 in Pakistan in March — it will be a big ask for Finch to get through all those internationals if his knee gets sore, especially given he still has a Big Bash campaign to complete first.
Smith's performance as Test captain filling in for Pat Cummins in Adelaide, and the largely warm public reception he received, will make the champion batsman a prime candidate to take the reins if Finch also needed to be deputised.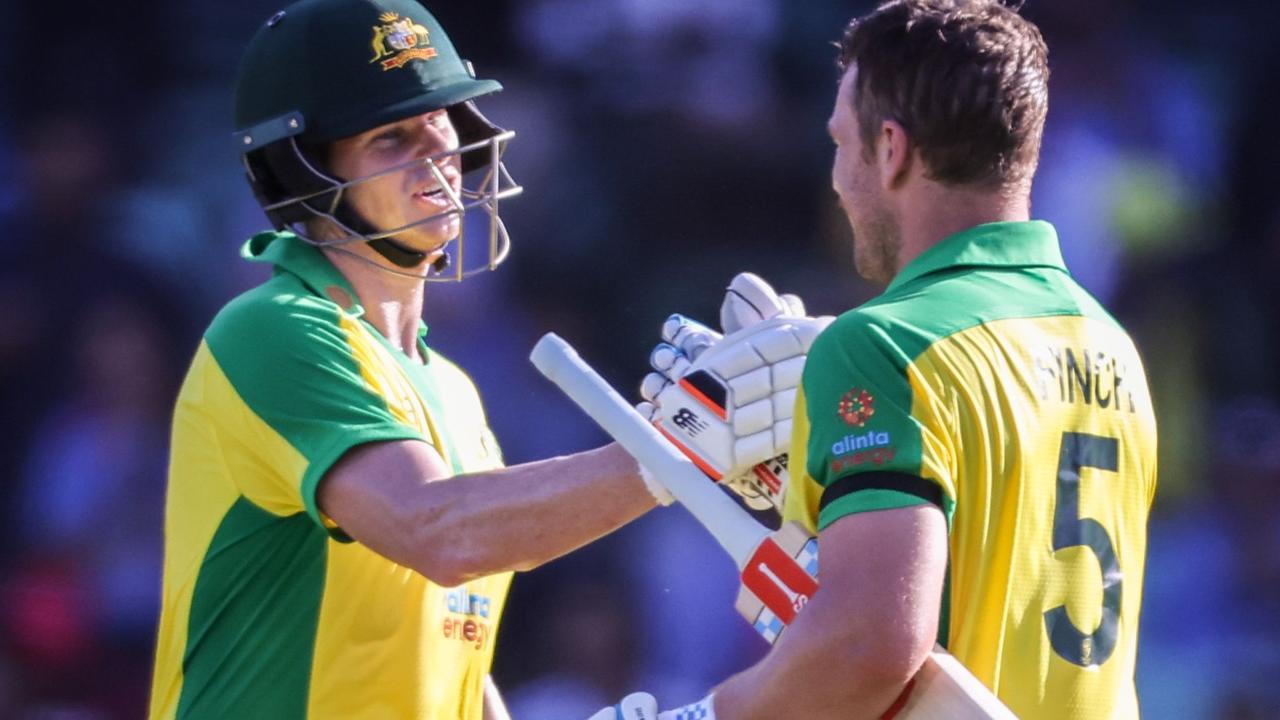 Aaron Finch (right) may have to step away from the shorter form of the game and Steve Smith seems the logical replacement to take the reins if Pat Cummins doesn't want the job. Photo: David Gary/AFP
Not just because Smith proved a cool and assured head under pressure, but the controversy surrounding his return as captain following Sandpapergate barely caused a ripple.
Cummins himself would of course be an obvious stand-in for Finch, but the fast bowler has made it clear captaining the Test team is enough of a burden to carry on his shoulders.
"I think it's too much to ask, certainly of me. I'd love to just concentrate on Test cricket," Cummins said when appointed Test captain.
Finch's knee troubles highlight his bravery to play through the pain barrier to lead Australia to glory at the World Cup, but admits he is destined for further surgery before he defends the T20 crown at home late next year.
"We pushed it pretty hard with the rehab and the timeline to be fit for the World Cup," Finch told Gerard Whateley on SEN ahead of his BBL return for the Renegades.
"But it's well worth it in hindsight, to go through all the pain and monotony of the rehab to win the World Cup.
"I had a scan when I returned home and David Young (surgeon) who did a wonderful job with my knee surgery originally said he'd like to do a little bit more on it just to clean it up and realign a few things and make sure it's all on track long-term.
"I just don't have time at the moment and being 35, the cricket seasons can pass pretty quickly before you know it.
Smith's performance as Test captain in Adelaide was controversy free and his return as captain following Sandpapergate barely caused a ripple. Picture: Quinn Rooney/Getty Images
"I've taken this time off (over the past few weeks) to get enough rehab into it and hopefully get through the season and be able to get through to the end of the Pakistan series. Depending on what happens with the IPL auction, there might be some time after the Pakistan series."
Finch is far from done as Australian captain, in fact Cricket Australia bosses have endorsed him to not only lead next year's T20 World Cup defence, but the next 50-over World Cup in 2023 as well.
"I'll try and tick off my rehab markers and make sure I'm in as good a spot as I can be to get through all those series in between," said Finch on SEN.
According to the skipper and dual World Cup winning opener, his knee would flare up at the World Cup mostly during mix-ups running between the wickets when there'd be sudden stop and starts.
Finch was on pain killers and anti-inflammatories to get through the World Cup.
"I wasn't in the best shape. It wasn't a rushed rehab, but it was all crammed in really tight," he said.
Smith made 93, caught superbly and rotated his bowlers well in Australia's second test win over England in Adelaide, and as much as he loved doing the job again, knows his job is to play a support role.
"I enjoyed it. It brought back some old memories in a way and I had fun out there," said Smith.
"But it's Patty's team and I'm the vice-captain and I'll help him any way I can."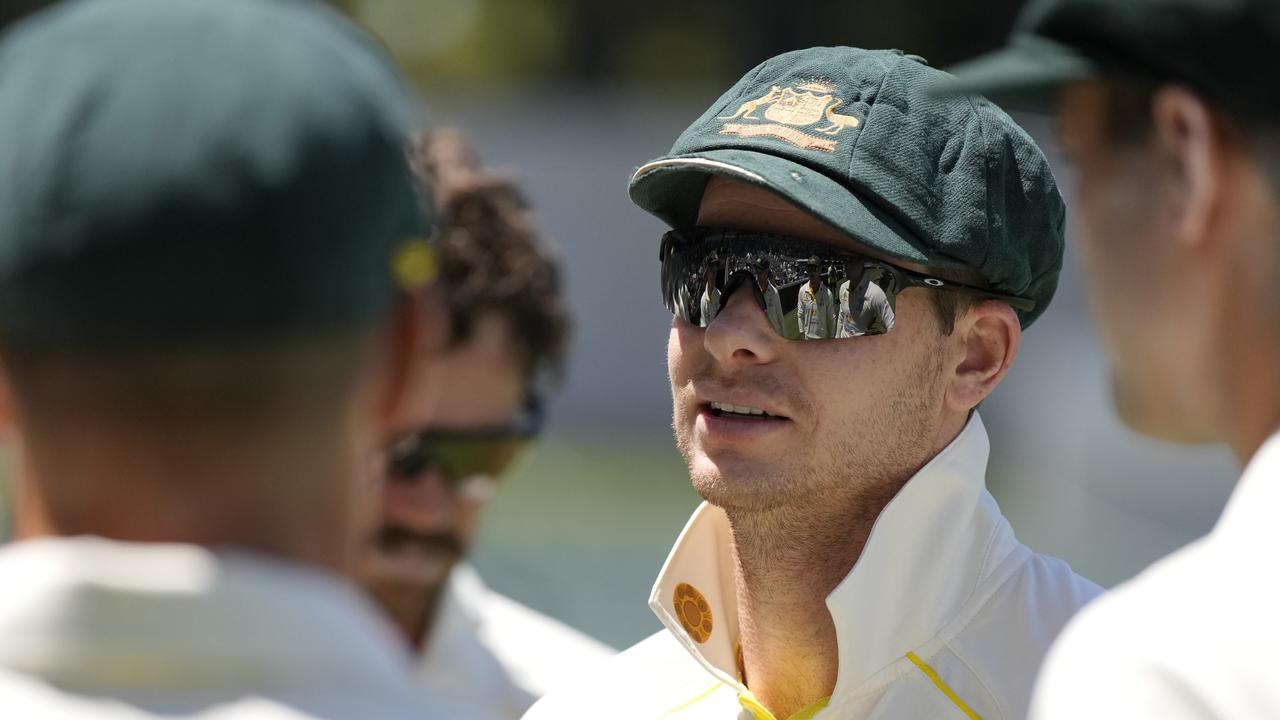 Secretly many senior Australian officials had been fretting big time about the day Steve Smith captained Australia again. But there was little to fear. Picture: Daniel Kalisz/Getty Images