CricViz: Greatest opening spell since records began
The Ashes series is all but over after one of the best opening spells in Test history, writes CricViz analyst BEN JONES.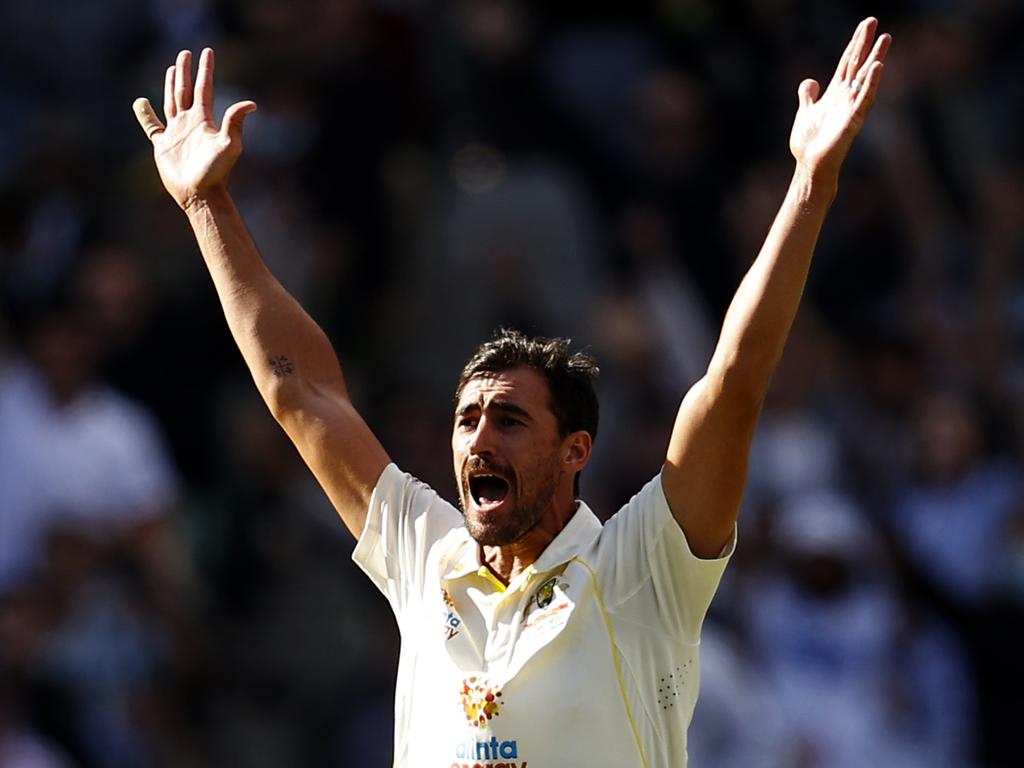 Mitchell Starc headlined the best opening spell in cricket history. Picture: Darrian Traynor - CA/Cricket Australia/Getty Images
Day Two had been a good day. It had been a day of an English fightback, but Australian resistance. There had been skill with both bat and ball, veterans and newcomers, those fighting for their careers and those looking to leave on a high.
Melbourne had witnessed a contest.
Then Pat Cummins and Mitchell Starc set the place on fire.
England walked out to bat on Monday evening 82 runs behind. Cautious optimism, which had intensified throughout the afternoon, had perhaps peaked before a tail-wagging flurry in the last hour of Australia's innings, but it was still very much around. Haseeb Hameed and Zak Crawley are nobody's idea of world-class Test openers, but there was hope. At the very least, a route to victory - one focused on the genius of James Anderson, and a surface potentially encouraging Jack Leach in the final innings - suggested itself.
But what followed those two young English batsmen arriving at the crease, was one of the most intense, high-class spells of fast bowling you will ever see in a Test match. Indeed, according to our Expected Wickets model - built on ball tracking data, calculating the threat of the deliveries bowled independent of how batsmen play them - it was the best opening five overs of bowling in a Test innings since records began in 2006.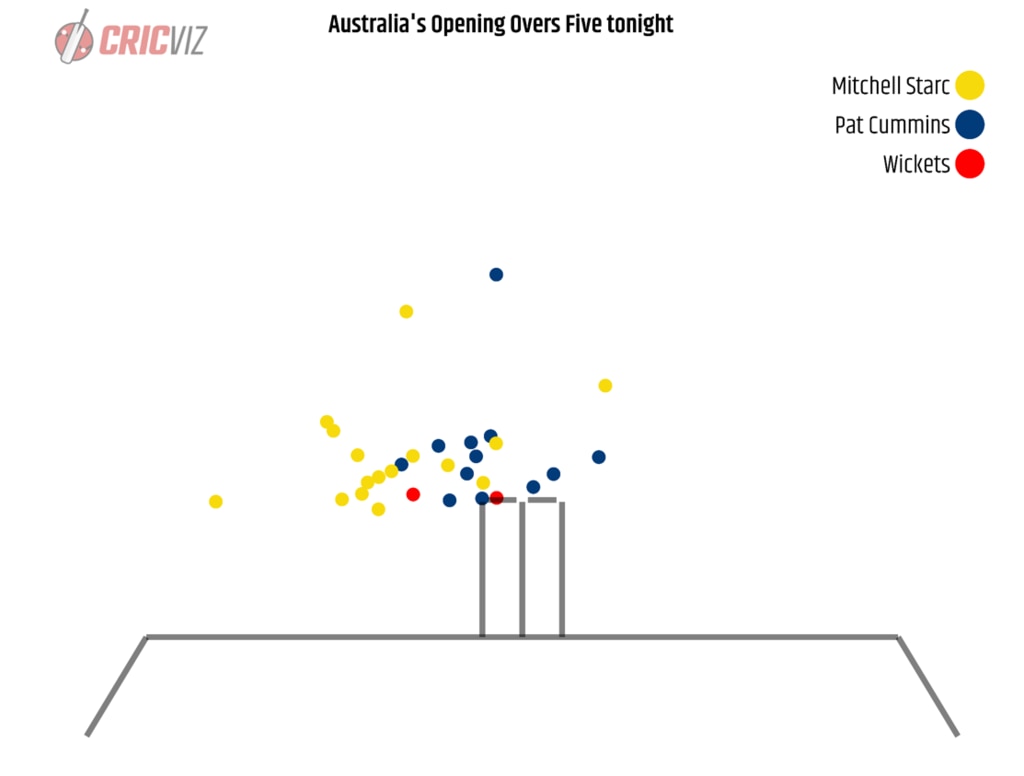 Australia's opening five overs
Cummins built the pressure, as you'd expect. All but three deliveries were in the channel outside off, that nicking corridor that plagues even the most assured opening batters, a title that neither English opener deserves. For a country whose greatest fast bowler prided himself on accuracy not pace, Australia have often fetishised speed - but Cummins sees beyond that. He refused to move from the hot zone, that 6.8 metre length that destroys careers. It was staggering, the intensity of control and speed, the combination of 139 kph and an entire absence of misplaced deliveries.
Crawley was the first to go. Over the wicket, Starc had been angling across, and the dismissal was no different - but he tightened the line. The ball swung and seamed away from Crawley's down-the-line defence, all bowling machine precision and technical correctness, but lacking in any snarl of streetwise reality, and it took the edge. Dawid Malan, new to the crease, got a 146 kph howitzer into the pads, hooping in then jagging back another 1.7 degrees as it honed in on leg stump. A tad unlucky with the onfield decision? Malan could argue his case. Fortunate to only face one ball of this ferocious nonsense? Malan got off easy.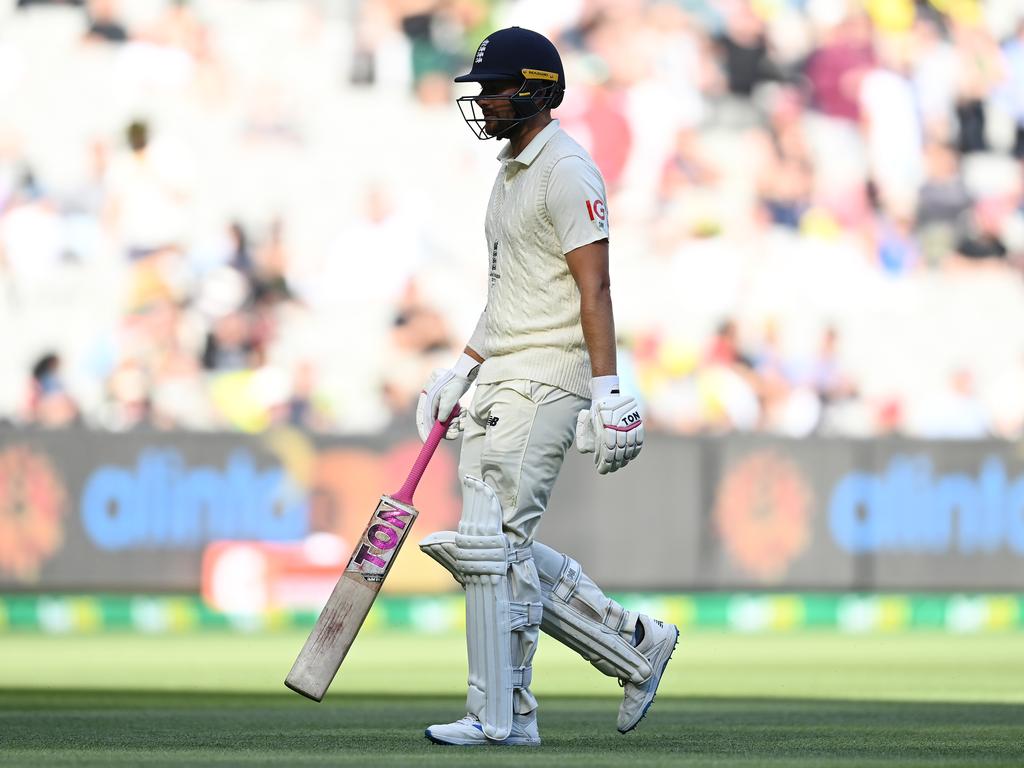 Dawid Malan unlucky? He could argue his case. Picture: Quinn Rooney/Getty Images
The almost-hat-trick was another textbook piece of Starc aggression. The genius of the Fab Four - and, more specifically, the three seamers - is that Hazlewood and Cummins relentlessly hammer away, refusing to bowl bad deliveries, while Starc deals in magic balls, the high risk missiles that are as likely to send the ball to the fence as the batter to the dressing room. The hat-trick ball to Joe Root himself jagged 2.3 degrees, the most of any delivery, and the world's most in-form Test batsman wasn't good enough to get close to it.
Thirty two innings in Australia since 2006 have seen more seam in the opening 10 overs - but only one of them was quicker than today. Plenty of bowlers have turned up and nibbled the new Kookaburra about, but the only attack to find so much movement at such speed, was one led by Mitchell Johnson at his absolute alpha pomp in 2013. In terms of that balance of pace and lateral movement, tonight was a cocktail rarely served in Australia, and the MCG gulped it down.
The model can pop a number on that threat in those opening overs, and it's useful to have one up your sleeve. Some might go for the gaslight, to tell you of England's creaking techniques, of weak minds and low hands. But as objectively as anyone, the model can pop its head round the corner, and nudge this session in the direction of history.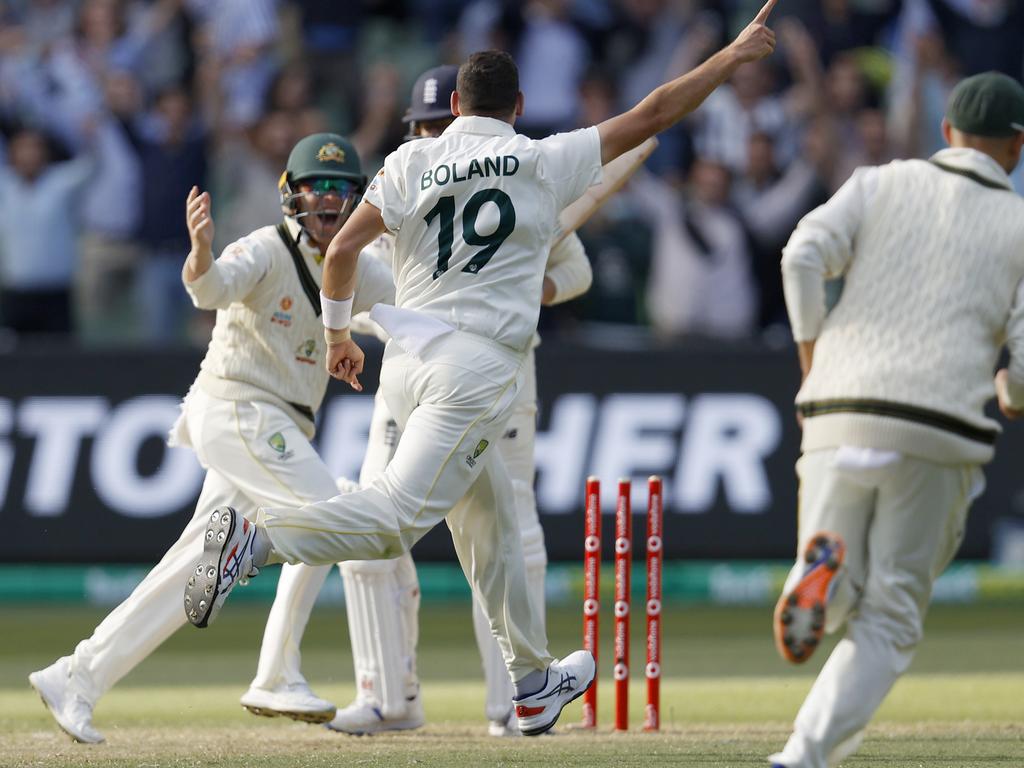 Local lad Scott Boland sent the home crowd wild with two wickets in an over late on day two. Picture: Darrian Traynor/CA/Getty Images
People will talk about this spell for a long, long time. These were the moments that get painted on murals, the days that give voice to chants, the eyes that were there. It was deserving of a better top three, of a crowd twice, thrice the size.
As is often the way with the best bowling, you needed the very batsmen to show quite how tough the challenge was. Joe Root left as many balls in his first 15 balls at the crease today (four), as he did in the entirety of Day 1. He played and missed, he unleashed a straight drive of poise and control, and he struggled. He fought. He showed how good Australia were.
Scott Boland's two wickets in an over felt almost comic, by comparison. Jack Leach attempting to leave the most unleavable of deliveries, as the home favourite galloped in, was fuel to a fire already raging, and Hameed's faltering defence failing once again felt farcical. For England, the warmth of Boland's comedy followed the tragedy of facing those bowlers; for all the supposed parochialism of the UK, the sense of "hometown heroes" in Australia is far, far greater, and the warmth around the ground was palpable. The contest was dead, and the time for sentiment had come.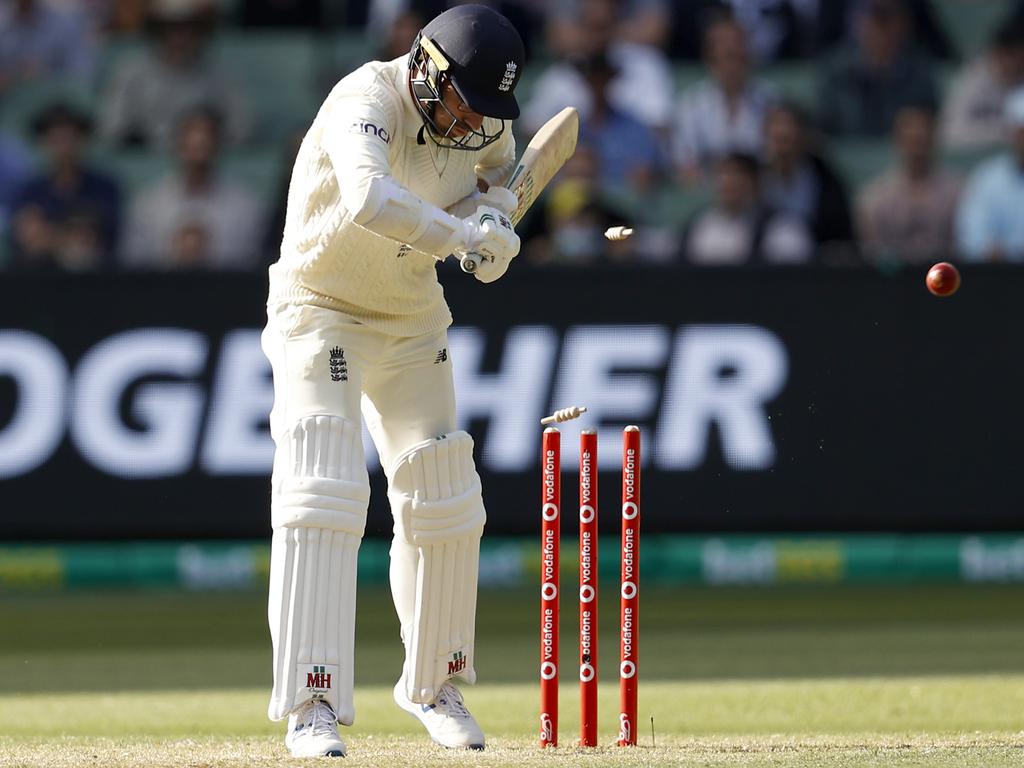 Jack Leach was sent in as nightwatchman. He didn't last long. Picture: Darrian Traynor/CA/Getty Images
Earlier in the day, we'd seen high class bowling of a very different style, as James Anderson took 4-33. On Fox Sports commentary, Shane Warne declared it Anderson's best ever spell on Australian soil - and, yet, it was a side show. One of the greatest fast bowlers of all time, delivering his peak performance in the backyard of his greatest opponent, and it was subsumed, swallowed up by the evening's brilliance.
The MCG has its fair share of sycophants, and its equal share of critics. In isolation, it is not the most characterful as a piece of physical architecture, particularly compared with the picturesque spot up the road and over the border. But to point at the concrete is to entirely miss the point. If the SCG is a painting, the MCG is a frame, a vast canvas for spectacles like tonight. As Starc, Cummins, and Boland charged in, the noise was remarkable. We've been starved of this sort of noise for a while now, and - as is so often the case - you don't realise how hungry you are until the feast arrives. This was everything that sport without crowds is not.
And so we head into Day 3 with the Ashes all but secured for Australia barring a comeback that would rank high among even history's greatest. Root and Stokes are capable of genius, and maybe this Test has more to come, yet all but the finest innings would still be eclipsed by that spell, that hour tonight.