Ashes 2021-22: Pat Cummins ruled out after Covid restaurant drama; Steve Smith to lead Test team
As Western Australia Premier Mark McGowan snipes from the sidelines, Cricket Australia insists by not contesting the call on Pat Cummins they took the 'prudent approach to keep the tour going.'
Pat Cummins is "gutted" after being forced out of the second Test in Adelaide. Picture: Sarah Reed/Getty Images
Australia was forced to make captain Pat Cummins a sacrificial lamb in Adelaide to ensure the safety of the entire Ashes was not jeopardised, as player freedoms now hang by a thread.
The Ashes teams will be asked to only dine outdoors from now on, but CA are adamant they will not force them back into bubbles, as WA Premier Mark McGowan sniped to Cricket Australia 'I told you so' for axing Perth from the Test schedule, where restaurants would have been banned.
There has been some eyebrows raised that Cricket Australia didn't at least try and lobby harder with Government authorities to see if Cummins could receive clearance to play on Thursday, after a bombshell morning where he was ruled out of the second Test for being deemed a close contact of a positive Covid case and Mitchell Starc and Nathan Lyon only narrowly avoided a similar fate.
Despite being ruled out of the Test, Cummins would technically be eligible to play a Big Bash League game, and it's still possible the captain could be given permission to flee Adelaide for Sydney or Melbourne before his seven days of isolation is complete, given he's already returned one negative result.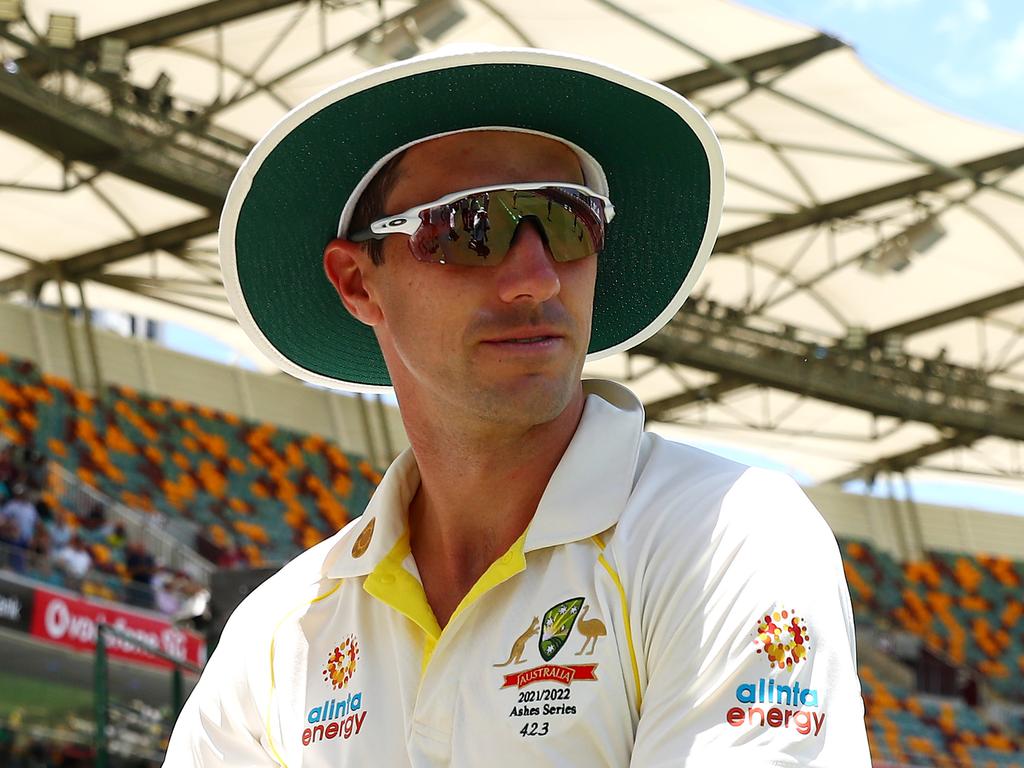 Cummins made his Test captaincy debut in Brisbane last week. Picture: Chris Hyde/Getty Images
Had the Test been in Sydney or Melbourne where the definition of close contact and ramifications if you are identified are far more forgiving, Cummins would have been cleared to play, with Cricket Australia again paying the price for the gamble of taking Ashes Tests to states with strict Covid-19 rules.
Cummins said he was "gutted", however Cricket Australia felt they had to accept South Australia's strict close contact rules, or risk the disastrous prospect of the Ashes series collapsing – as looks like happening to the West Indies current tour of Pakistan.
"Our main focus was working through with SA Health and also having a mind to what it means to the continuity of the tour," said Hockley, when asked if he'd tried to take the issue up with Prime Minister Scott Morrison, with Cummins not even allowed to train while in isolation.
"What we do know is Pat was a close contact and we want to make sure we can continue with the tour.
"The steps we've taken and the advice of SA Health is consistent with anyone else in the community and it's also a prudent approach to keep the tour going."
Cummins was dining with Adelaide Strikers fast bowler Harry Conway at restaurant The Little Hunter, when a Sydney grade cricketer came over to their table for a brief conversation where it's understood he shook hands with Cummins.
A short time later the grade cricketer – understood to be devastated at inadvertently and completely innocently costing Cummins the Test – received a text message from SA Health telling him he'd returned a positive test. Despite flying from Sydney, the grade cricketer didn't break any rules because there's no requirement to isolate before a test result is received.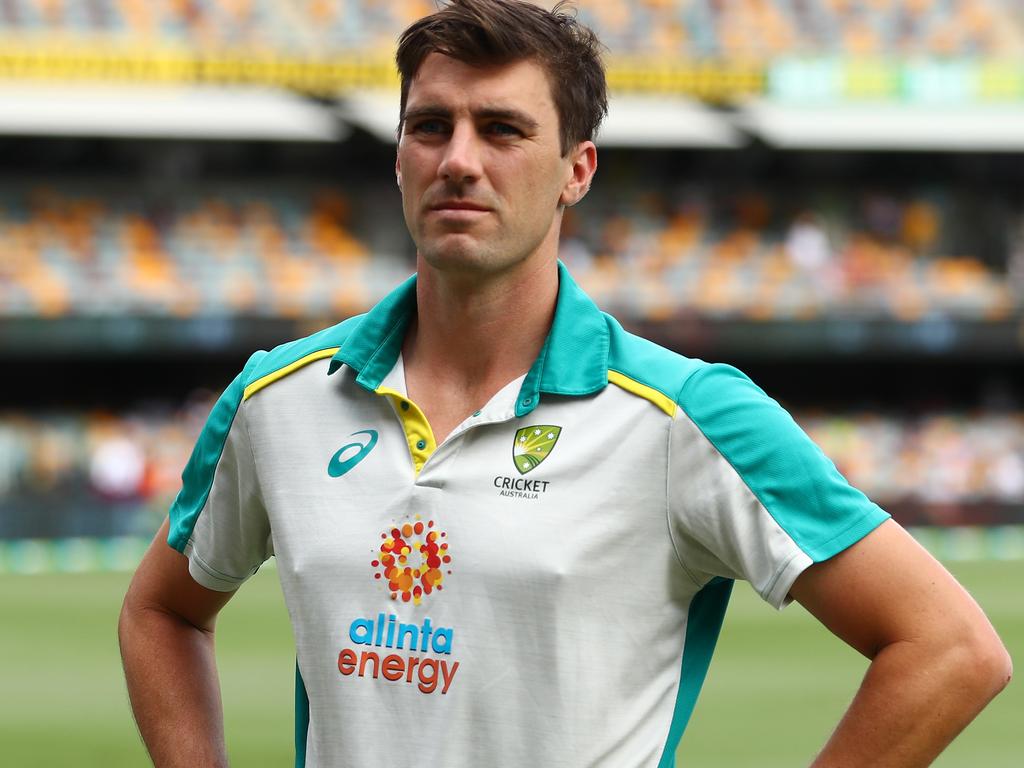 Cricket Australia felt the prudent option was to remove Cummins from the Test or risk the Ashes collapsing. Picture: Chris Hyde/Getty Images
It raises questions about why Ashes players were allowed to dine indoors in South Australia, where the risks of being pinged as a close contact were so extreme.
However, Hockley insists the protocols did not let Cummins down and vowed to continue allowing Ashes players their freedoms – because that's what they want after 18 months of bubble life.
"No, I think we struck a balance. We always know that there's a level of risk. I think we've just been extremely unlucky," said Hockley.
"For Pat it's just a case of wrong place, wrong time and I think if you look at the whole balance of managing wellbeing, the alternative would have been to lock everyone down completely for the whole tour, which we've learnt over the last 18 months … that's got other consequences in terms of mental health and wellbeing."
Hockley said he would be asking players to dine outdoors for the rest of the series, with injured quick Josh Hazlewood resigned to changes after speaking to a "shattered" Cummins.
"The rules are, yes, we're allowed to eat inside restaurants, I think we are up to groups of six now, so six players at any one time… But I think, yeah, it might be revisited now after what was to happen last night," Hazlewood told Channel 7.
As all BBL games were taken from Perth, WA Premier McGowan said the Cummins drama served Cricket Australia right for openly risking a Covid disaster.
"We did say that when they are in Sydney they should not be out at restaurants or bars or cafes and pubs and nightclubs because they ran the risk of becoming COVID positive. Obviously what's happened in Adelaide now verifies that that was the correct position," Mr McGowan said.
"I don't know why cricket has not applied the same strictures and restrictions on themselves as other sporting codes have, but obviously they've decided not to so now obviously it's causing them some grief."