Alastair Cook: Empty England's Ashes debacle traces back to broken county system
England have endured 18 months of cricket in a bio-secure bubble and are running on empty. Yet there's also a bigger problem behind this Ashes failure, writes ALASTAIR COOK.
Christmas Day, England on tour. It didn't matter whether you were in Australia or South Africa, 3-0 up or 3-0 down, this was always a day to be enjoyed. Families mingled freely with the players, exchanging presents and jokes. There seemed to be as much food and drink as you liked and it made you appreciate the work the ECB did behind the scenes to make the life of a tourist as enjoyable as possible. Representing England overseas is a privilege but it should also be a pleasure.
On December 25, 2021, the England squad were still able to mix with the family members but, with Covid-secure conditions imposed on them, you can bet it wasn't quite the same. Something else wasn't the same either. Gone was the normal fantastic spread; instead hot dogs were served.
I am not saying that the reason England performed so dismally was because their players didn't get a great Christmas lunch, but it does seem to be a good metaphor for the recent drop in standards of red-ball cricket in England and the attitude of the ECB. Since the summer of 2020 when domestic cricket resumed under the shadow of Covid, England have played 17 Tests in bubble conditions, Australia have played barely any.
There was a hope that England's greater exposure to Test cricket in that time — their opponents had only four Tests against India — might help them going into this Ashes. Yet we can see now that England were running on empty. I am sure every member of the squad counts himself fortunate that he is being paid to live the dream. Yet I also wonder if the past 18 months in a bio-secure environment have made international cricket something to be endured rather than enjoyed.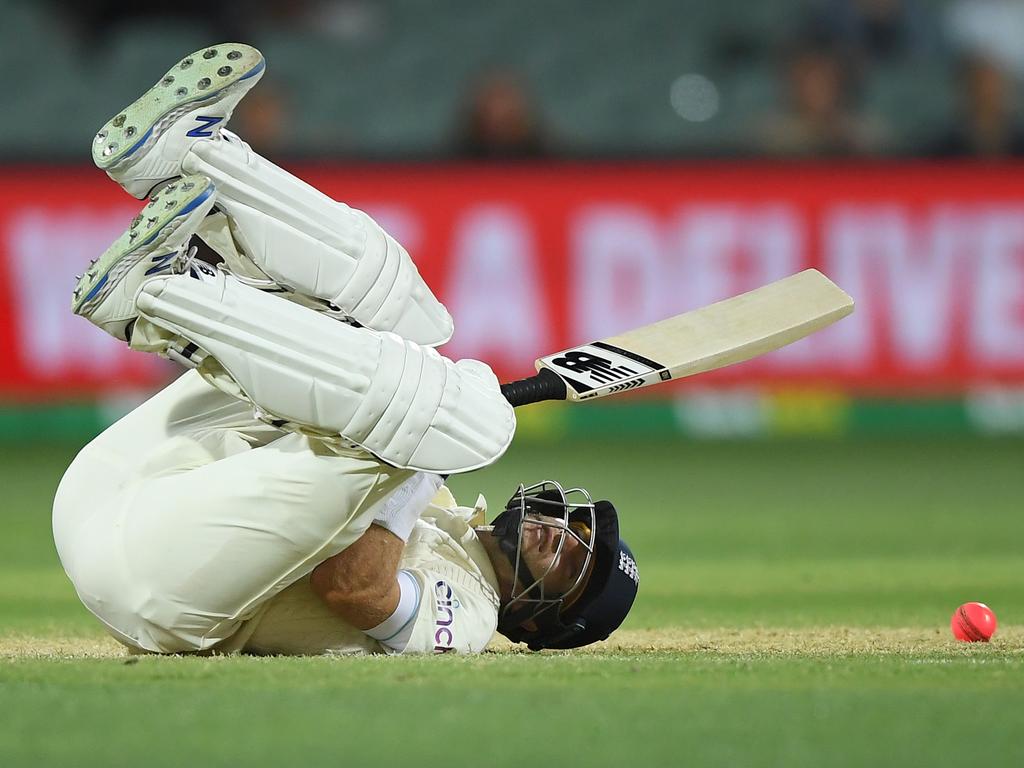 Joe Root's England have had a brutal time in Australia. Picture: Mark Brake – CA/Cricket Australia via Getty Images
None of this should be allowed to mask the failings of the past three weeks but I come back to the point I raised after the first-Test defeat. England had almost nothing in the way of meaningful preparation leading into Brisbane — except for being prepared for the joyless existence of bubble life. As recent history shows, it is hard enough to win an Ashes in Australia without having such disadvantages handed to you.
Let's look at those failings. Clearly, the batsmen must shoulder most of the blame. Since the series win in Sri Lanka, shortcomings with the bat have been a recurring story in 2021 and, appropriately, we reached the grim conclusion at the end of the year with 68 all out in Melbourne.
The first question to ask is: are we picking the best players? There has been too much chopping and changing in selection, which I will come to, but I am certain there is no one left behind or with the Lions party in Australia who would significantly improve our top order right now. Haseeb Hameed, Rory Burns, Ollie Pope and Zak Crawley all have scored runs in county cricket in the past two summers. Burns and his former opening partner Dom Sibley were big scorers over a five-year period.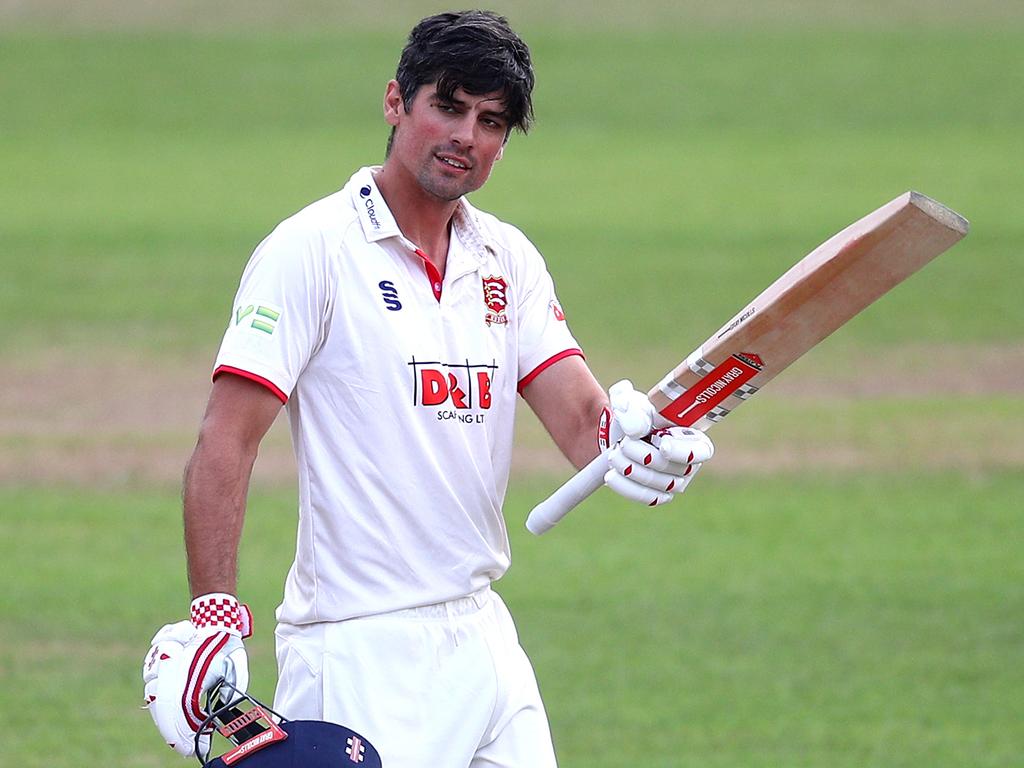 Alastair Cook celebrates a century for Essex during a County Championship match against Surrey. Significant problems with county cricket are badly affecting the England Test team, Cook argues. Picture: Christopher Lee/Getty Images for Surrey CCC
County cricket then is not producing the goods and it comes down to the neglect of red-ball cricket. I have been playing the County Championship full-time since 2019 and must have played the majority of my matches in April, May and September. You don't need to have a meteorological degree to know that the climate during those months seldom produce conditions conducive to batsmen being able to build an innings. Nor does it help produce international spinners but let's save that discussion for another day.
What we want are tracks on which the ball bounces evenly, with enough pace for the edges to carry and shot-making is possible — a bit in it for both batsmen and bowlers. Because of the time of year when red-ball matches take place, most wickets that are played on now, however, are left with a green tinge of live grass to aid the carry. The result is that they nip all over. Without the live grass they die very quickly and become low and slow wickets, making run-scoring and wicket-taking hard.
The kind of bowling county batsmen face has changed too. At Essex, I remember Graham Gooch telling our bowlers they couldn't possibly be Test standard until they were getting the ball to move away from the right-handers. The thinking was simple: if they got too straight, they would be whipped through mid-wicket — in the 2000s John Crawley bagged a bucketload of runs this way as the wickets were in general better and allowed this type of shot to be played consistently.
Increasingly, bowling straight has become the preferred line, with county bowlers reliant on the wobble seam as they are rewarded for nipping the ball in on seaming wickets. Batsmen have responded by trying to get outside the line of off stump to avoid being trapped in front. The result, however, as we have seen in Australia, is that when they do face an attack — like that of the home side — which targets fourth and fifth stump and has the ability to move it away or extract bounce, they are prone to playing at balls they don't have to. And, down under, the edges nearly always carry.
Against that backdrop and with more points being offered in the championship for an outright win, the art of batting time is also dying. When Warwickshire claimed the county title in 2004, they won only five of 16 matches and drew the rest. Thirty-eight Division One matches ended in a draw that season compared with 34 results; fifteen years later (the last time the championship used the two-tier format), Division One witnessed only 18 draws but 38 result matches.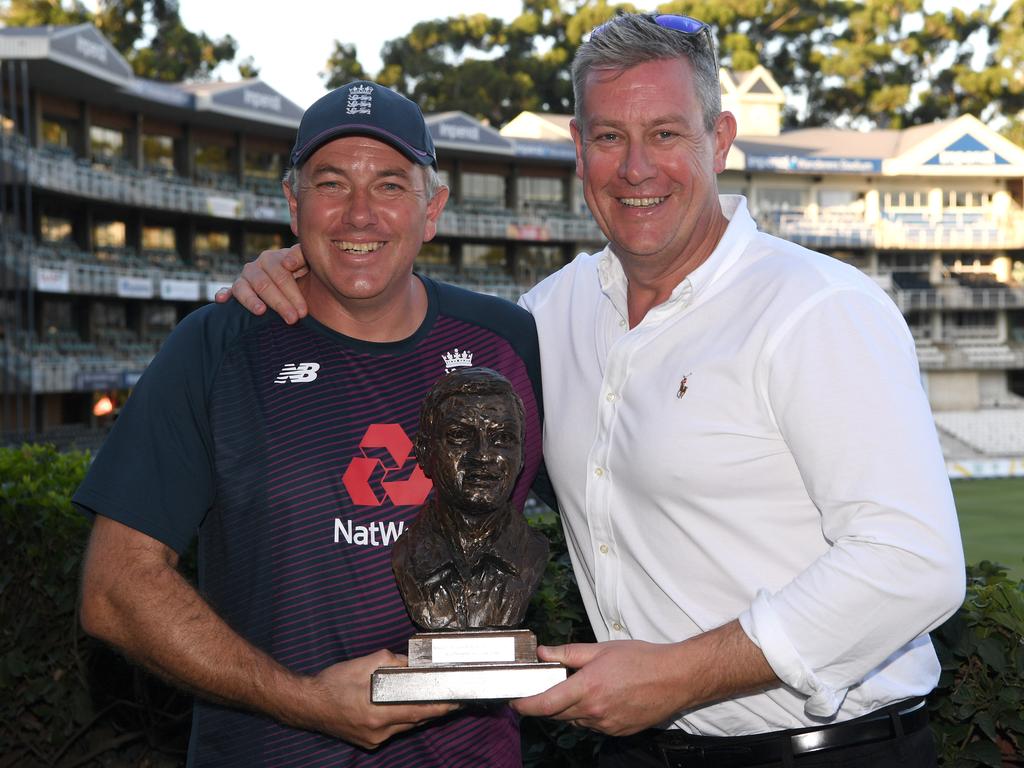 England coach Chris Silverwood and managing director of England Cricket Ashley Giles. Both men are under intense scrutiny amid an ongoing Ashes debacle. Picture: Stu Forster/Getty Images
I mentioned selection earlier which of late has appeared to defy logic. I was concerned by the decision earlier in the year to remove Ed Smith from his role as national selector and put most of the responsibility in the hands of the head coach Chris Silverwood. With so many formats and fixtures, coaching at international level is already taking a huge toll so I don't know why the ECB thought it would be a good idea to burden him further. Silverwood's primary responsibility must be preparing and improving the cricketers he is given, not being chief selector as well.
There is something else institutionally wrong with his dual role. Let's imagine you are an England batsman struggling to line up Mitchell Starc. Your normal response would be to approach the coach who in all likelihood would sit down with you, the analysts and the batting coach to devise a plan. But if the coach is also in charge of selection, you know he is not going to ignore your confession. Is this likely to encourage the openness and honesty on which the player-coach relationship depends?
After the 2006-07 Ashes debacle, and in particular Duncan Fletcher's selection of Geraint Jones ahead of Chris Read and Ashley Giles over Monty Panesar at the start of the series, it was determined that whenever England went abroad there should be a second selector present to offer an independent voice. Fletcher would have had sound reasons for those picks but when you are under pressure on tour — and they don't come more stressful than an Ashes tour — it is helpful to have that person outside the dressing room to give a balanced view.
Silverwood may end up being be the fall guy for this tour but decision-making above him needs to be scrutinised. Giles, the managing director of England men's cricket, has a huge job on his hands to turn around our fortunes in red-ball cricket.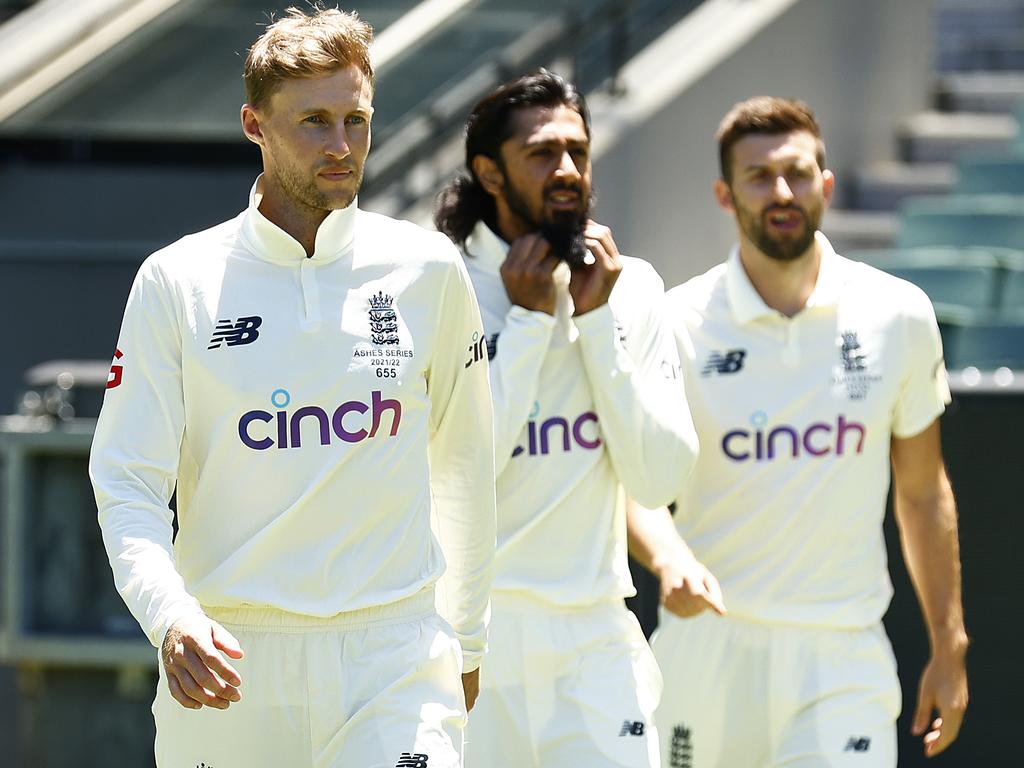 The England captaincy of Joe Root (L) may not survive this Ashes tour, with his side already 3-0 down and bereft of answers in Australia. Picture: Daniel Pockett/Getty Images
Speculation is also mounting around the future of Joe Root as captain. Interestingly, he has been doing the job for about four-and-a-half years, which is roughly the same amount of time I had been in charge for when I stood down after the 4-0 loss in India in 2016.
Being 3-0 down, the Ashes gone, it is an incredibly tough place for a captain. Players sit in their hotel rooms trying to put the world to rights. Some of those clear-the-air conversations are necessary and helpful, others not so. Joe will have to manage players, coaches and support staff all with individual agendas. They will be looking for comfort from the captain, and he must, even if he is bluffing, try to give the air of confidence that England can play better cricket in the next two Tests and leave the tour with something with which to move forward. It is a lot for him to manage and I hope he can do a better job than I did in 2013-14. Back then, turning the tide proved too much and we lost 5-0.
That was the second of two whitewashes I experienced down under and there was a 4-0 defeat four years later. I can tell you that the present squad will be starkly aware that words like humiliating and embarrassing are being thrown around back home. These will hurt them to the core. However their England futures remain in their own hands. If a batsman can score a hundred in these circumstances, it will show huge mental fortitude and will give him confidence moving forward.
Test cricket remains the most prestigious form of the game and the one in which reputations are built and broken. And they can be rebuilt as quickly as they are broken. A year ago Australia had lost to India at home and people were wondering whether Justin Langer was the right man to take his country forward. Now Langer has guided his side to a T20 World Cup title and a comprehensive Ashes victory. That is quite a turnaround.
England are capable of a similar recovery. They need a reset first though.
– The Sunday Times