Ashes 2021-22: Eoin Morgan says it is 'laughable' to blame white-ball focus for England's Test failures
England's white ball captain Eoin Morgan has hit back at claims the Test side have suffered because the limited-overs teams have been given priority in recent years.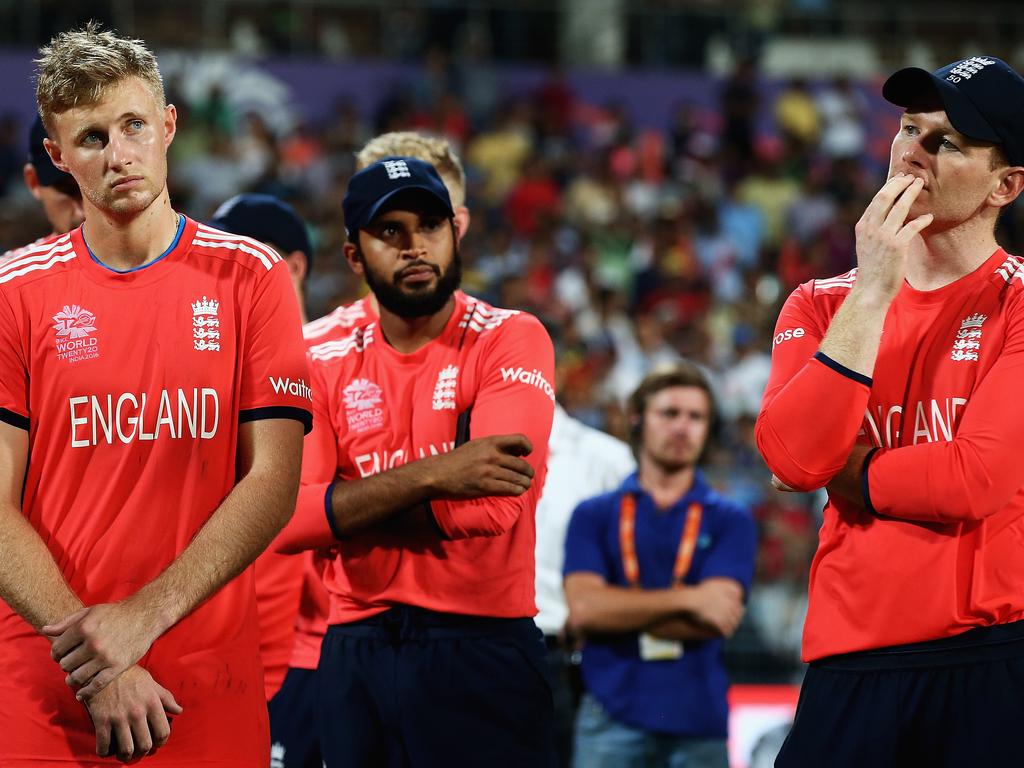 England's Test and limited overs captains, Joe Root and Eoin Morgan, are at odds over the cause of the side's abject Ashes performance. Picture: Matthew Lewis/ICC via Getty Images.
Eoin Morgan has hit back at claims that England's Test side have suffered because the limited-overs teams have been given priority in recent years and called it "laughable" to blame T20 tournaments and the Hundred for their dismal performance in the Ashes.
Speaking to talkSPORT, England's white-ball captain said the Test team have "always been the priority" and dismissed any notions that Joe Root, the Test captain, had not been given what he wanted because the T20 and 50-over sides had been prioritised.
"People who use that [prioritising white-ball cricket] as an excuse don't watch cricket," Morgan said. "Test match cricket has always been the priority — it's the format for our elite players.
"Obviously, times at the moment have been tough down in Australia during the Ashes but they always are — we've lost the last two series there 4-0. It's laughable to point the finger at the Hundred. The Hundred is an unbelievable success."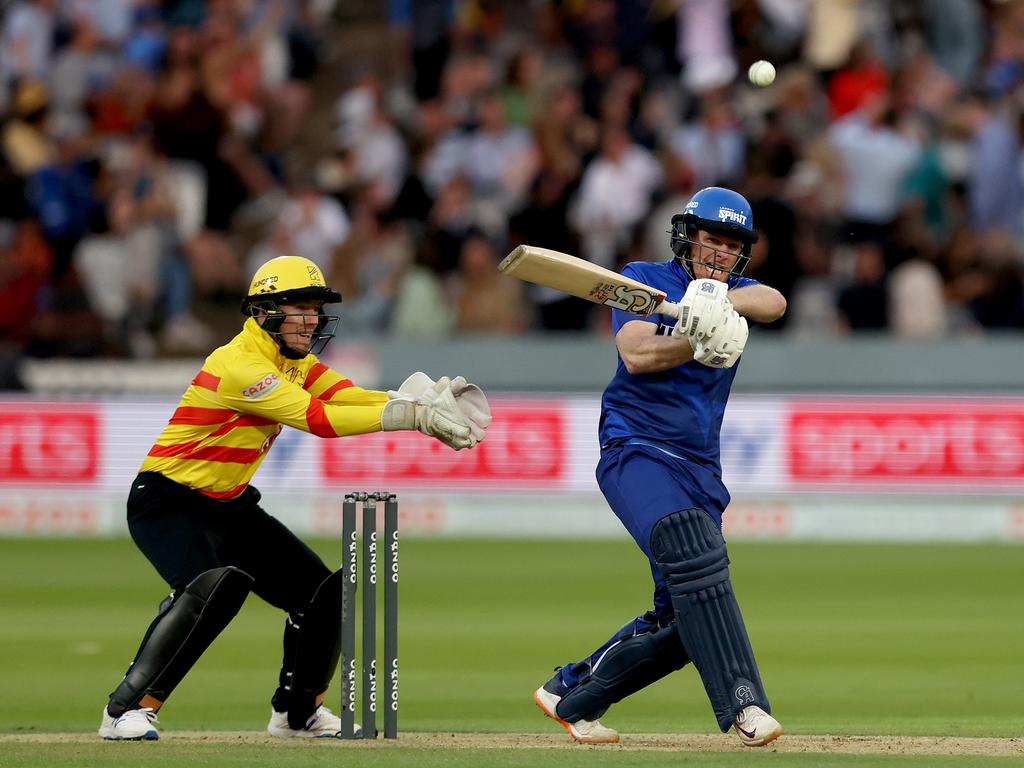 Eoin Morgan (batting) has labelled it "laughable" to blame The Hundred for England's Ashes woes. Picture: Steven Paston/PA Images via Getty Images.
After England's abject Ashes campaign, Root said that domestic cricket schedules needed an overhaul with more focus on first-class cricket in the height of summer, which is dominated at present by white-ball formats. He also said that he believed county cricket was not preparing players for the demands of the international game.
Morgan strongly disagreed with his Test counterpart, dismissing those as excuses for poor performances. "Our formats in county cricket and the Hundred, in the way they are structured, are exactly the same as Australia's," he said.
"People need something to blame so they'll point at probably the furthest point to reality because nobody wants to say, 'You know what, we've not had the prep we'd have liked, we probably haven't played as well as we'd have liked and we've lost.' That happens in all formats, but I stress Test-match cricket has always been the priority."
Rest and rotation of England's Test players has been heavily criticised and there is a feeling among some that it has harmed the Test side and that Root and Chris Silverwood, the head coach, have rarely been able to pick their best team because of the policy, but Morgan says that is no different for him.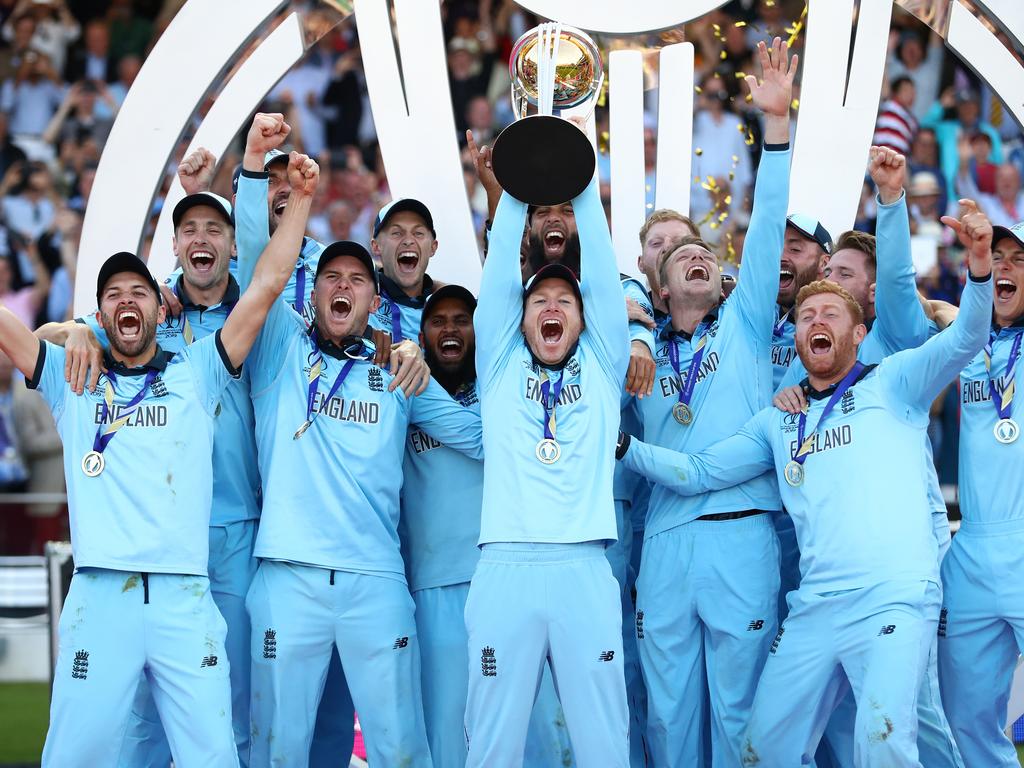 Despite England's recent white ball success, Eoin Morgan maintains Test cricket is the country's priority. Picture: Michael Steele/Getty Images
"As a white-ball group, we've gone on tours and played in series at home where we haven't had our full-strength side available," he said. "That's been a theme for a number of years now.
"Obviously, Test matches take priority and always do. For the majority of my career, white-ball cricket was an afterthought — 95 per cent of the time was spent around planning and prep for Test-match cricket and then when we got to a World Cup it was like, 'Well if we do well then great, but if we don't, it's fine.' "
England's T20 squad arrived in the Caribbean at the weekend to prepare for their five-match series with West Indies, which begins on Saturday, and were joined in their training session on Tuesday by the injured Jofra Archer, who is spending time with his family in Barbados.
The 26-year-old is still not ready to bowl after having a second operation on his right elbow last month and there is no date set for his return to action yet, but England are hopeful that it should be by the start of the home summer.
Archer underwent some light training with the squad and has been with the players in the England bubble since their arrival on Sunday, primarily to spend time with teammates whom he hasn't seen during a ten-month hiatus from international cricket because of the elbow injury.
– The Times