Ashes 2021-22: Mitchell Starc's slight waste as a batter an error England can only envy
Of all England's humiliations, an ICC press release delivered one of the most sobering, and a relatively minor Australian selection issue the tourists could only dream of.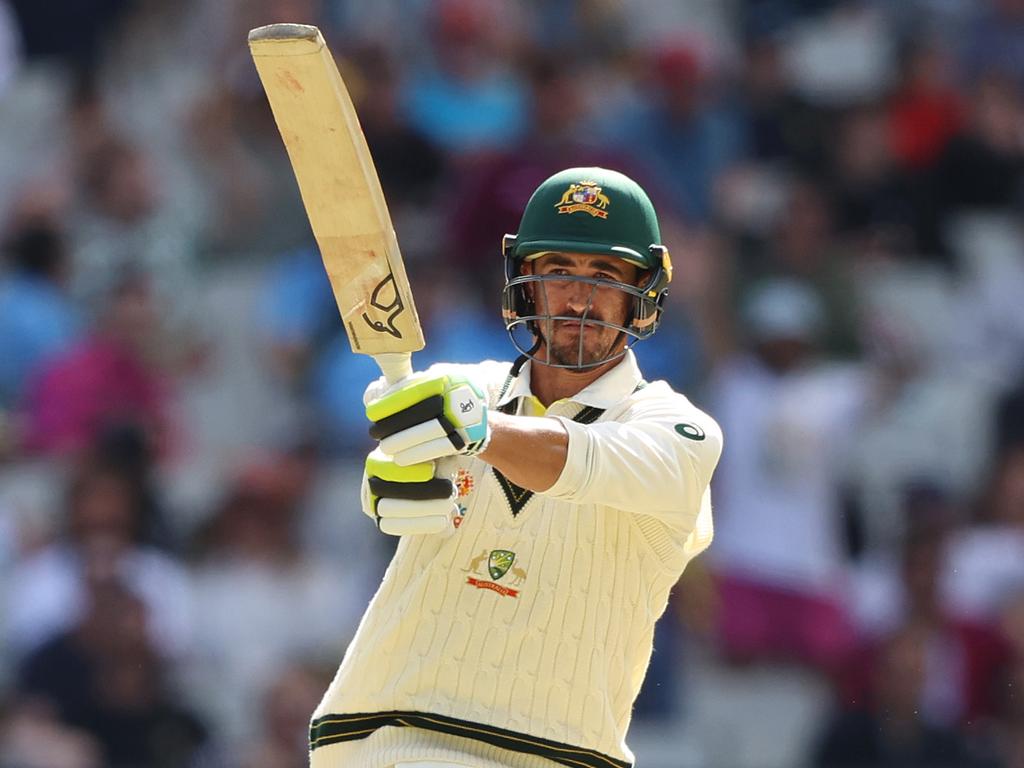 Mitchell Starc won't just be lauded for his wickets this Ashes season. Picture: Robert Cianflone/Getty Images
Of all the indignities inflicted on England so far this Ashes tour – and let's be honest, there have been a lot – among the most sobering came nestled in an ICC press release last Wednesday.
Minor fluctuations outside the top couple of spots of player rankings don't usually cause much chatter, but the shuffling of places between the fifth and sixth-ranked Test all-rounders in the world spoke volumes.
Heading into the series, one of the talking points was how young Australian all-rounder Cameron Green would fare relative to Ben Stokes; still arguably England's most dynamic player and the man whose feats across 2019 and the early part of 2020 became the stuff of instant legend. Green has enjoyed an outstanding series with the ball, albeit his batting has not reached any great heights.
But it was another Australian who at least officially had outdone Stokes in the all-round stakes. Mitchell Starc had moved up a spot to No. 5 in the ICC rankings, pushing Stokes down to No.6.
The rankings are based on a points system using a complicated algorithm, and will only ever be one representation of performance. And in the case of all-rounders, any mechanism which tries to compare a strike opening bowler who generally bats at No. 9 in Test cricket with a No. 5 batter who comes on as a second change quick will always be a bit crude.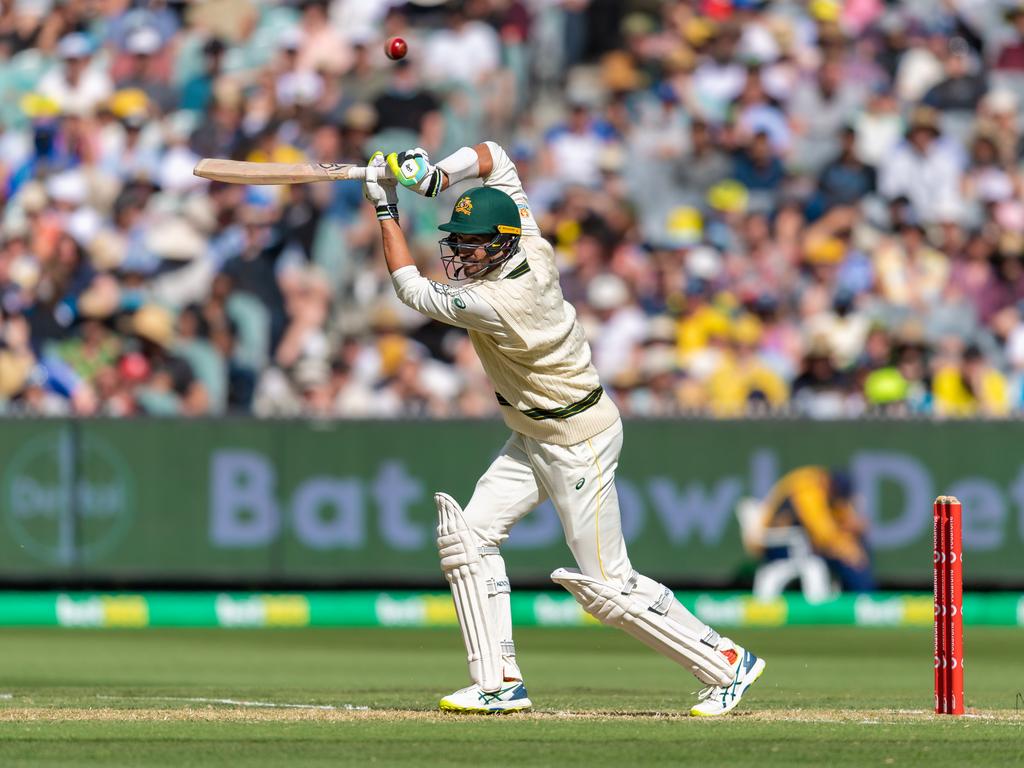 Mitchell Starc has emerged as one of the most dominant all-rounders of this Ashes series. Picture: Izhar Khan/NurPhoto via Getty Images
But the new world order painted a reasonable picture of a couple of phenomena. Firstly, Stokes, whose late inclusion to the touring party was hailed as a game changer, has barely fired a shot. He might yet, but the Ashes are already gone.
Perhaps more interesting though is the case of Starc. There was so much discussion heading into the series about whether he would play in Brisbane ahead of Jhye Richardson, and when – and it did look like when rather than if – he would be rested from the XI. And yet here we are, about to embark on the fourth Test, and Starc is the lone quick left on either side to have been picked for every match.
His pink ball record is brilliant, meaning that it will be hard to leave him out in Hobart either. In all likelihood Starc will end up playing all five Tests of a series which will be forever remembered for his first-ball removal of Rory Burns. But Starc hasn't risen to No. 5 in the all-rounder rankings on the strength of his bowling form alone.
Through 64 Tests he has a batting average of 23.14. That's very tidy for a lower order batter. But that's not even the half of it. In 19 Test innings since the start of 2019, Starc is averaging 35.54 with the bat.
Mitchell Starc's bowling form has been the most consistent across the three Tests so far, and has an exceptional average for a lower order batsmen. Picture: Quinn Rooney/Getty Images
Here is a sample of the players who have a lower Test batting average over the same period: Ajinkya Rahane, Dawid Malan, Aiden Markram, Rory Burns, Cheteshwar Pujara, Jos Buttler, Tim Paine, Zak Crawley, Marcus Harris, Jonny Bairstow. I could go on and on but you get the gist.
And yet when Australia batted in its sole innings during the MCG Test last week, Starc – by dint of Nathan Lyon serving as nightwatcher – batted at No. 10! Lyon usually bats below Starc but even in normal circumstances, No. 9 seems stupidly low for a guy who averages in the mid 30s over a pretty reasonable sample size of innings.
To explain why Starc bats so low, it's best to turn your mind back three years, to the Boxing Day Test of 2018. Australia crumbled to a heavy defeat against India, ensuring the tourists retained the Border-Gavaskar Trophy. From the wreckage there was the extraordinary lone hand of Pat Cummins, who took 9-99 for the match as well as making 63 in the second innings.
By the end of the Test, Cummins' Test batting average was 20.95, while Starc's was 20.98. Almost identical. But that proved to be an inflection point. In 24 Test innings since that match, Cummins averages 11.33, not even a third of what Starc is averaging in the same period. Pardon the laboured pun, but the difference is stark.
And yet Cummins has consistently batted ahead of Starc in Test cricket through this period.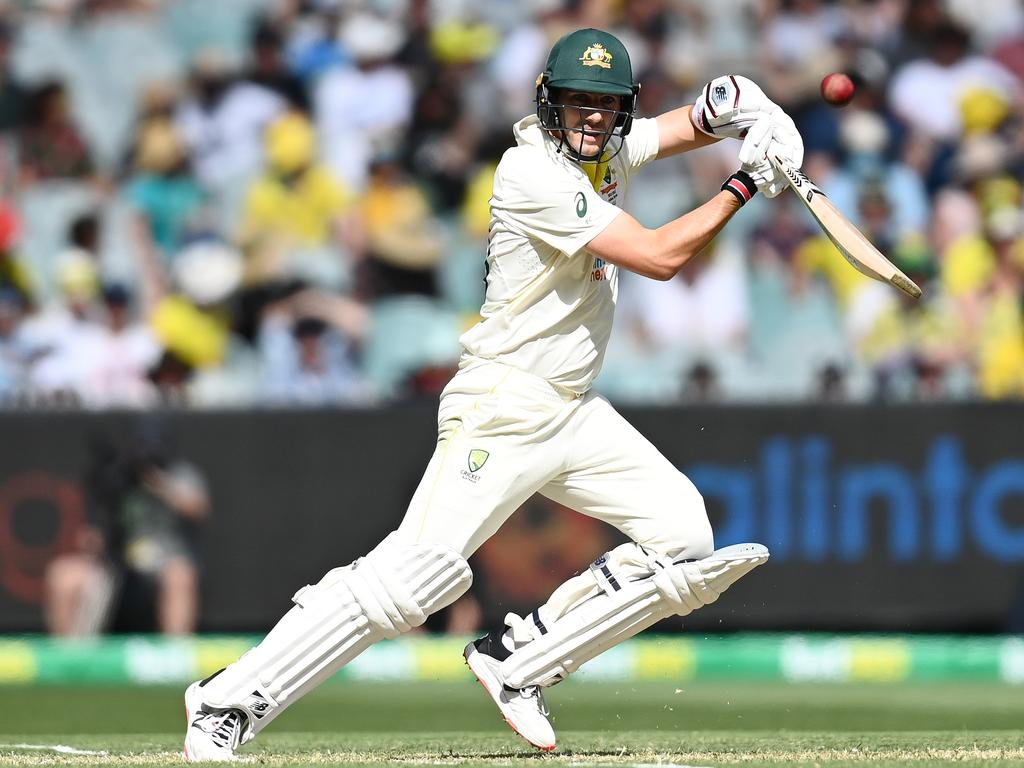 Pat Cummins has also been significant with a bat this summer, even at the back end of the XI. Picture: Quinn Rooney/Getty Images
One argument put forward for why this has remained the case is that while Starc averages more than Cummins, Cummins bats for longer than Starc and is therefore better-placed higher up to support the middle order. But this argument also holds little merit. Over the last three years, Cummins has been dismissed on average every 32.95 balls in Test cricket. For Starc, this figure is 49.73. Cummins has just three not outs in this time, Starc has eight.
So while none of the Ashes Tests have been remotely close enough for it to matter, Australia are probably short-changing themselves with Starc at No. 9, or even lower. In Melbourne he was left not out on 24 from 37 balls. Given Starc is striking at 77.67 over the sample period, and 68.03 for his Test career, missing out on even 10 deliveries Starc could be facing probably costs you on average six or seven runs per innings.
It's not a huge waste, but once every few years there will be a Test close enough for it to matter. Starc didn't play at Headingley when Stokes stole the show to secure England a one-wicket win in 2019, but that's just the type of game in which batting Starc too low could prove costly.
Speaking on Tuesday, Cummins said he was pondering the matter, adding that Starc could "absolutely" be considered a genuine all-rounder.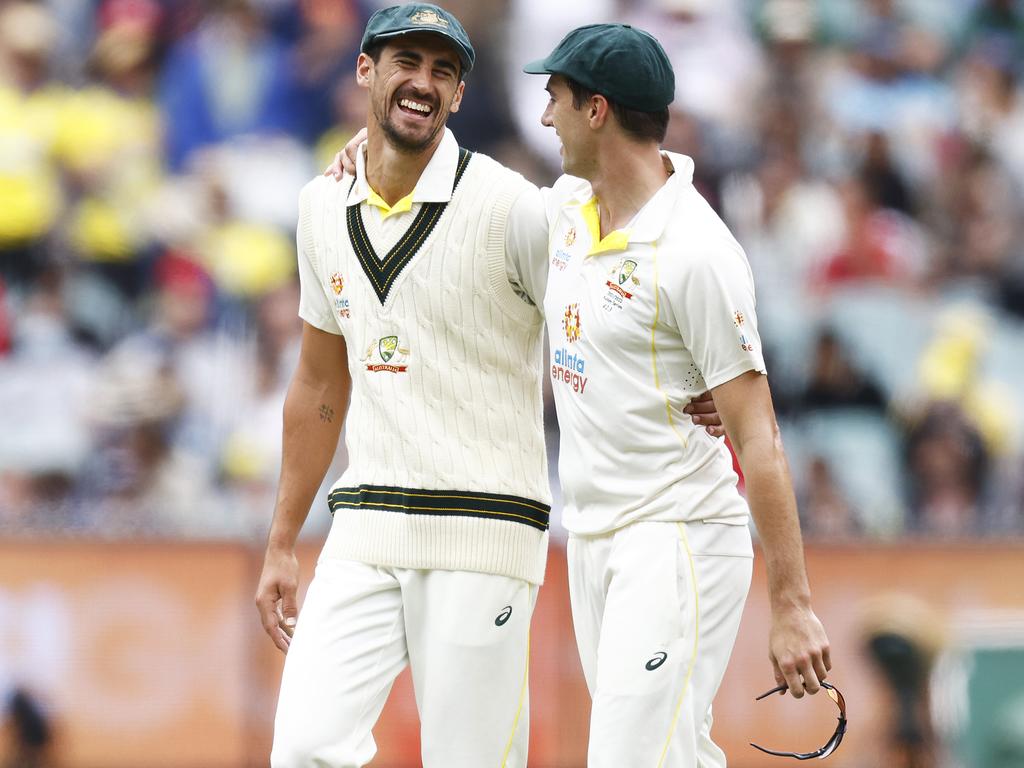 Pat Cummins' placement of Mitchell Starc could be crucial in future games, should his emerging form with as an all rounder. Picture: Daniel Pockett - CA/Getty Images
"I was actually going to speak to him today about [the batting order]," Cummins said.
"I was thinking about it yesterday. He's been fantastic… It always seems like whoever bats No. 9 scores runs. We'll see, but definitely open to it. We'll chat about that. He's fantastic, not only with the ball."
Tail-end runs are generally an afterthought but they have been a factor in national selection before. Rod Marsh infamously pointed to Joe Mennie's superior batting when he was given the nod over Jackson Bird for a pacer's spot in the squad to face South Africa five years ago. Needless to say Cummins doesn't need to drop himself from the team, but the recent numbers say he should probably drop himself one spot down the order.