Ashes 2021-22: Tim Paine's absence from what would have been his home Test hangs over Hobart
Tim Paine will not be in Hobart this week and his absence highlights the lingering unease over his resignation, writes DANIEL CHERNY.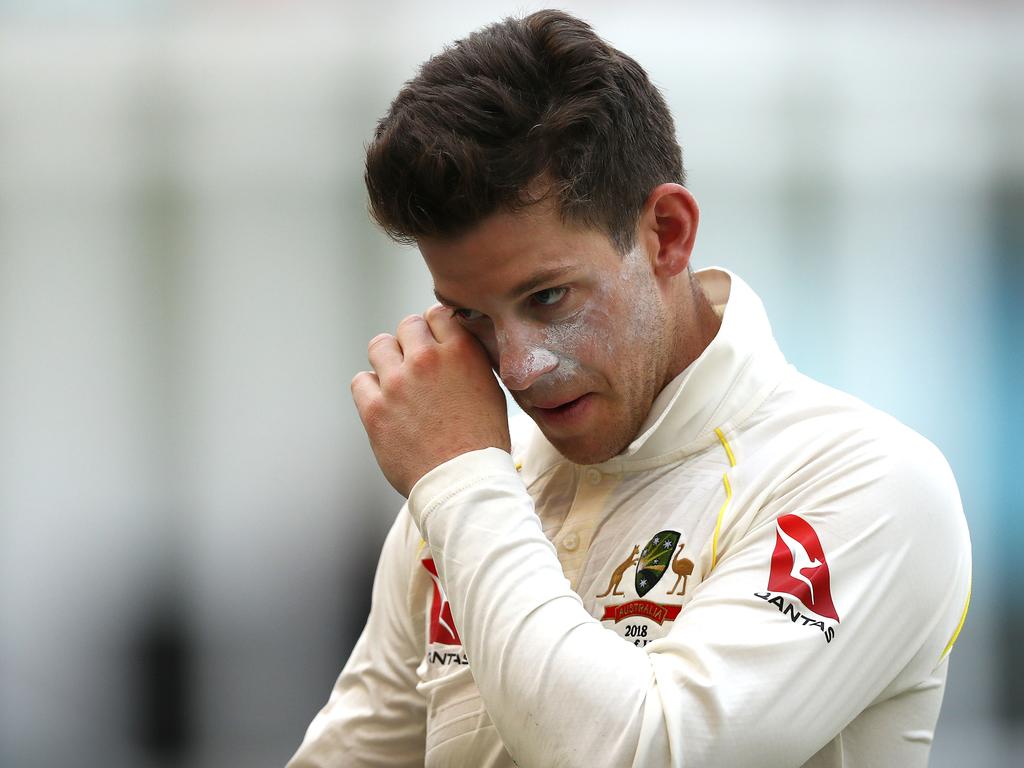 Tim Paine's absence won't be missed in Hobart. Picture: Ryan Pierse/Getty Images.
If ever proof was needed that fairytales usually don't come true in sport, cast your eyes on exhibit A this week in Hobart.
Or more accurately, not in Hobart.
On the eve of the Tasmanian capital hosting its first Ashes Test, Bonnie Paine confirmed via Instagram reports that she, husband Tim and their children would be interstate for the occasion and therefore play no active part, formal or otherwise, during the match.
Bonnie's social media happy snaps from Queensland at least painted a picture that the family seem to be in a reasonably good place, both figuratively and literally.
It is reassuring in some respects, as there had been genuine concerns for the couple's welfare in the aftermath of his resignation from the Test captaincy and subsequent indefinite hiatus from cricket.
They were moves that followed revelation of a scandal of his own making, the historical sexting incident involving a former Cricket Tasmania staffer, an episode about which there remain several key unanswered questions. Answers could come to light when the woman involved fronts a Tasmanian Magistrates Court this month in relation to theft allegations.
But for Tim Paine, the particulars of the sordid issue will not change the bottom line that his chance to sail peacefully and honourably off into the sunset went up in flames as soon as that Herald Sun report surfaced on a Friday afternoon in November. Paine fronted a press conference at Bellerive Oval within an hour, at 2:30pm that day. Eight weeks on, pretty much to the minute, Paine's hastily-appointed successor Pat Cummins will be in the middle of Bellerive alongside England skipper Joe Root for the coin toss.
How easily it could have been Paine standing there with Root. And while parallel universes are of course but a hypothetical concept, in all likelihood Paine would have arrived in Hobart for the series finale already guaranteed he would hold aloft the Ashes in his hometown at match's end, quite probably in his final Test, at least his final Test in Australia.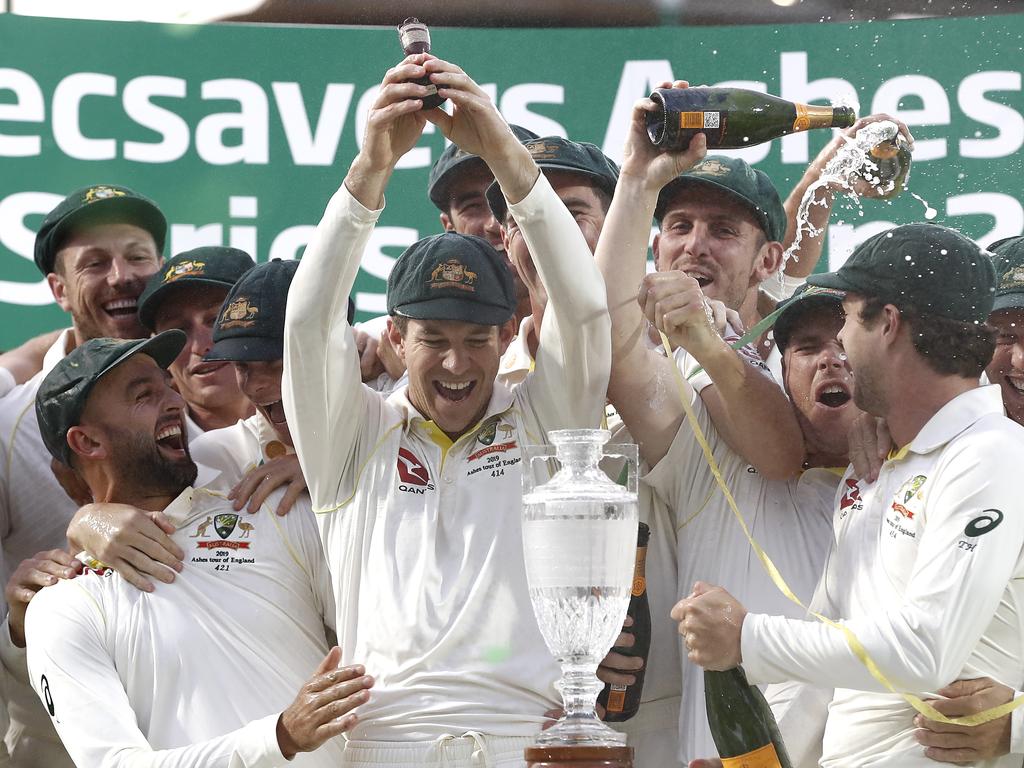 In an alternate reality, Tim Paine could have been lifting up the urn in his hometown. Picture: Ryan Pierse/Getty Images.
Such is the nature of professional sport and the media that the circus rolls on very quickly and details of the plot get lost in the fog. After all, given Cummins' Adelaide restaurant scare, Paine isn't even the most recent Australian Test captain forced to step aside against his will! But it is worth remembering that before Paine decided to effectively end his international career unilaterally by taking a break from the game, there was debate as to whether he could command a place in the Australian XI ahead of Alex Carey and Josh Inglis if he no longer held the captaincy.
The somewhat uncomfortable truth for Carey, and a fact which likely only adds to Paine's regret, is that Carey's body of work across the first four Tests of his career have reflected well on Paine. Such has been Australia's sheer dominance of the beleaguered tourists, it has barely mattered. But Carey has batted only modestly and kept poorly in Sydney. His dual drops of Haseeb Hameed might have been the difference between 3-0 and 4-0 given the fine margin of that match.
When Paine was recalled to the Test team out of the blue ahead of the 2017-18 Ashes, there was significant angst within domestic playing ranks about how Sheffield Shield performances had all but been cast aside as a selection metric.
While Paine is defended staunchly by his backers, disproportionately Tasmanian, there has remained an element within Australian cricket circles that has never quite warmed to him. As one well-connected cricket official noted of the former skipper, "you love him or hate him and literally nothing in between." Nestled within this sentiment is probably an element of Tall Poppy syndrome, the disbelief and mild resentment about how this guy who had all but moved on from playing became Australian captain for more than three years.
But it is hard to imagine Paine performing any worse than Carey has during this series. That is not meant to be a huge slight on the South Australian, more an acknowledgment that despite all the jokes about his lack of first-class centuries and his tendency to whinge a bit when things went against his team, Paine was a very solid Test wicketkeeper/batter.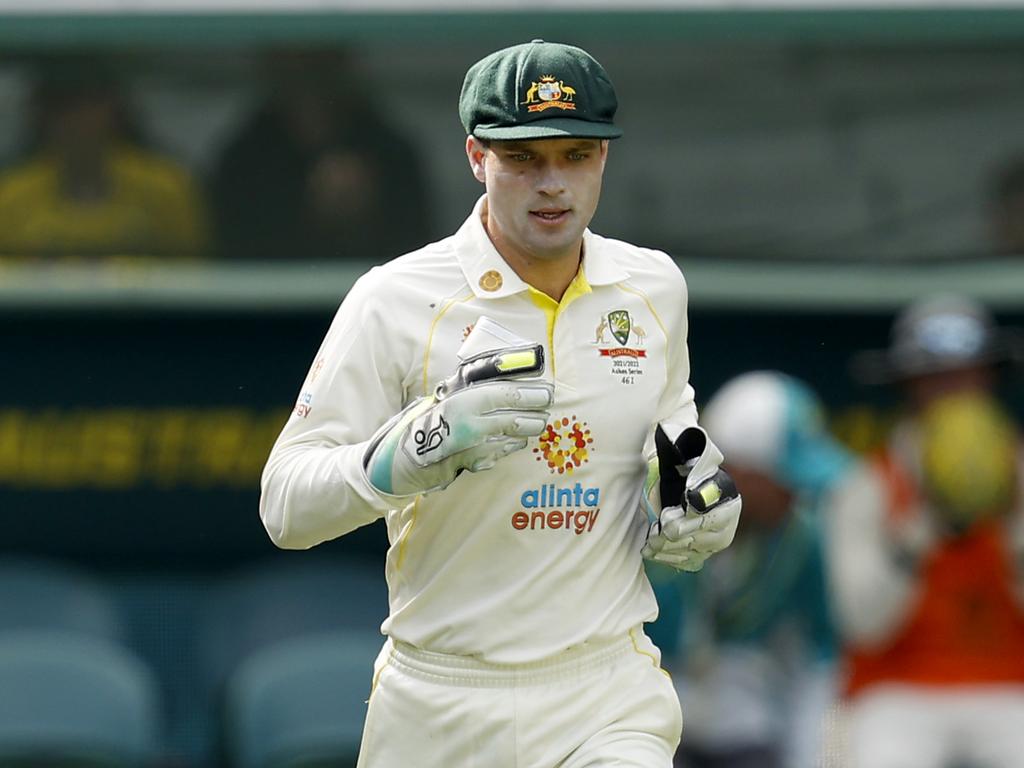 Alex Carey's performance so far has been a reminder of how lucky Australia was to have Tim Paine. Picture: Darrian Traynor - Cricket Australia via Getty Images.
In an interview shortly before the sexting scandal emerged, former Victorian gloveman Adam Crosthwaite, a contemporary of Paine's, said the Tasmanian's wicketkeeping was exemplary.
"It's been something that's been really missed. His glovework's the best we've seen in 20 or 30 years," Crosthwaite said. "I think it's sad that Tim's glovework isn't appreciated, because it is, by people who know, what they are talking about.
"For the next generation of wicketkeepers, to be able to watch Tim Paine wicketkeep and what they can learn, is outstanding. Because there are no stats we can put next to a wicketkeeper yet in cricket, we can't tell the difference between a 98 per cent wicketkeeper and an 85 per cent wicketkeeper.
"His standards don't drop, and he continues to do it.
"I'm coaching the next generation of young keepers now and it's just great to have someone that keeps the way he does, to be able to show the next generation. It's pretty special."
The other wicked irony of the whole situation is that it was Paine who played a major role in the push to have Hobart in the conversation for an Ashes Test, a movement he championed on his SEN radio program ahead of the summer.
Many Paine supporters felt Cricket Australia hung the veteran out to dry once the scandal emerged. The players' union has been outspoken on the matter, but the strongest voice of dissatisfaction came from Paine's home state, where the Cricket Tasmania board issued a damning statement condemning CA for its "appalling" treatment of Paine.
In some respects it is remarkable that relations between CA and CT thawed enough in the intervening weeks that Tasmania's bid to take the fifth Test from Perth (once a match in WA was definitively untenable) was successful.
But there remains a Hobart-night like chill to the situation, with Paine, even in absentia, casting a long shadow over a Test that in many other respects looms as unremarkable.
"It's bittersweet and it's disappointing," Cricket Tasmania chair Andrew Gaggin said of Paine missing what so easily could have been his crowning glory.