Ashes 2021-22: Usman Khawaja is set to make life difficult for selectors and push for a place on Australia's tour of Pakistan
A win in Sydney is the immediate priority but, as MIKE HUSSEY writes, Usman Khawaja has an emotional reason for targeting Australia's next Test tour.
Usman Khawaja is set to play his first Test in over two years at the SCG this week.
Glenn Maxwell had just dismissed Shane Watson and I was the new man at the crease.
The Thunder-Stars game at the MCG was delicately poised. Usman Khawaja was on strike and in good touch but, with Adam Zampa in operation for Melbourne and Watto back in the sheds for us, I thought the game situation called for a little period of consolidation.
"What are you thinking here?" I asked Uzi, almost rhetorically, when I met him in the middle.
"I think I can take him," he replied.
I was surprised. I gave him a look as if to say, "Gasp! Do you really want to do that? We've just lost a wicket, I've just come in, we can't lose the established batsman, let's just play it safe for an over or two."
He didn't need to respond. I could see it in his eyes. He'd made up his mind.
"Ok," I said. "Just do what you think."
He ran down the wicket next ball and smashed Zampa over the sightscreen on the way to an unbeaten 109. He was so clear in his mind throughout that innings. Calm and in control. Khawaja plays his best cricket when he plays on instinct and that season was a great example. He only batted four times for the Thunder, but ended up the league's second highest run-scorer with a pair of centuries and average of more than 170. We wouldn't have won the BBL title without him.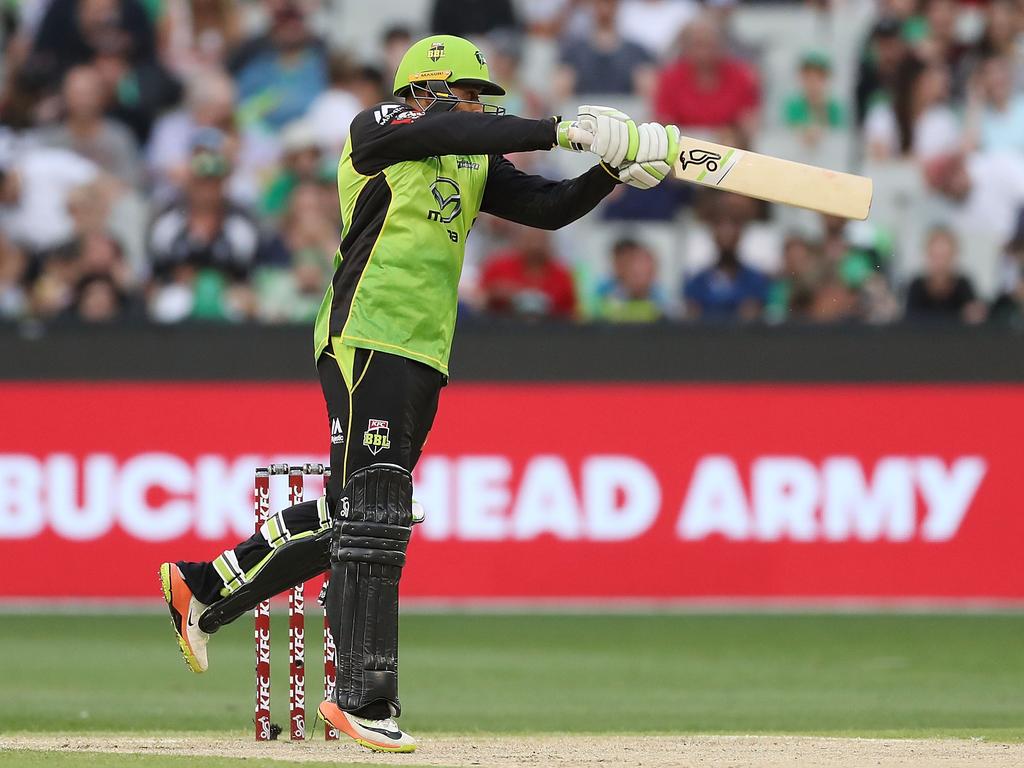 Usman Khawaja plays his best cricket on instinct, says Mike Hussey. Picture: Mark Metcalfe/Getty Images
The experience of playing with Khawaja gave me a reasonable insight into the inner-confidence he possesses. It goes beyond his batting. Whether it's family, faith or his general view of the world, Khawaja has developed a very good understanding of himself over the years as a person and as a player.
That's the sweet spot.
When you've figured out who you are, you inevitably get the best out of yourself.
*****
I've got a feeling Khawaja will perform strongly this Sydney Test and make it difficult for selectors to leave him out. It was a 50:50 call between him and Travis Head for the No.5 position at the start of the series and, since getting the nod, Head has batted well before returning a Covid-19 positive test after Melbourne.
But Khawaja is close. Australia is fortunate to be able to call in a 44-Test veteran with a 40-plus batting average into the XI for the New Years Test, particularly one who has averaged 59.12 and 65.71 in his last two first class seasons.
Khawaja hasn't played a Test since Headingley in 2019 and will have no shortage of motivation at his old home ground, the SCG, this week. But I reckon there'll be an extra edge for him. He knows there is a Test tour of Pakistan looming just a few months away and I think it would mean the world to him to play in the country of his birth.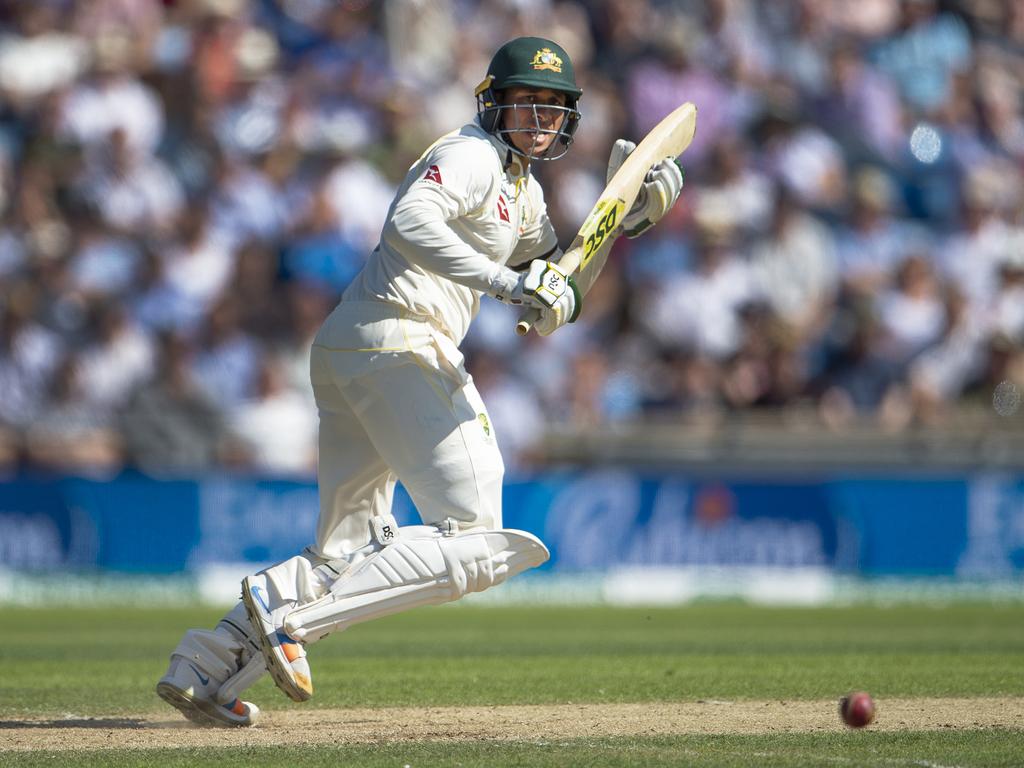 Khawaja's last Test was at Headingley in the 2019 Ashes. Picture: Visionhaus/Getty Images
In five Test matches against Pakistan to date, Khawaja has posted four 50s, a century and an average of 70.85. That knock of 141 in the second innings in Dubai to save the Test for Australia in 2018 will live long in the memories of all who witnessed it. In stifling conditions, against a skillful Pakistani attack, Khawaja dispelled any and all concerns about his ability to play quality spin bowling by drawing upon incredible levels of concentration and resilience across 522 minutes and 302 deliveries. While others struggled, Khawaja scored more than 40 per cent of Australia's runs in that match.
All this will be in the back of his mind in Sydney this week.
In Khawaja, the Aussies have not only a good batter but a good teammate. One of the biggest talking points from the Amazon documentary was how forthright he was when talking to senior figures like Justin Langer, but there have been many other, less publicised, examples through his career when he has spoken up for what he believes in.
He doesn't do it in a nasty way, either. He has a kind heart. I don't remember hearing him speak disrespectfully about others in any change room I've shared with him. He's good for the team.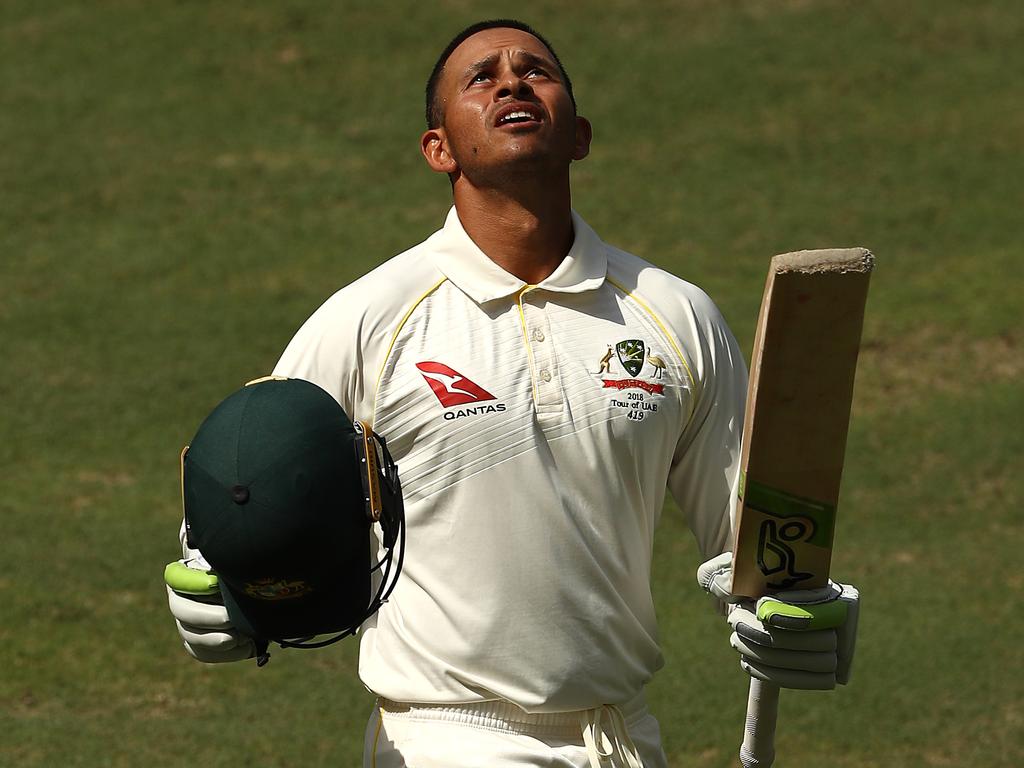 Khawaja's match-saving knock of 141 against Pakistan in Dubai in 2018 is the stuff of legend. Picture: Ryan Pierse/Getty Images
He also has a terrific sense of humour.
The first time I met him was during a Sydney Test. He was maybe 17 or 18 and one of those kids they bring into the dressing room to run drinks and gloves and spend a bit of time around the group.
I was next into bat, nervous as anything, and bouncing around all over the place. He was sitting next to me. I thought, "I'll try and strike up a conversation with this kid and hopefully it relaxes me a bit." Within moments, he was cracking jokes and I was laughing my head off. Some kids in that situation can understandably be shy and reserved hanging around grown up Aussie cricketers. Not Uzi. It was like he'd been with us for ages.
I think he's been misunderstood at certain times in his career. Some external critics have seen his technique and equated it with him being laconic, or too laid back, but those on the inside will tell you they've got it wrong. I can assure you he takes the game very seriously and puts a lot of time, effort and thought into it.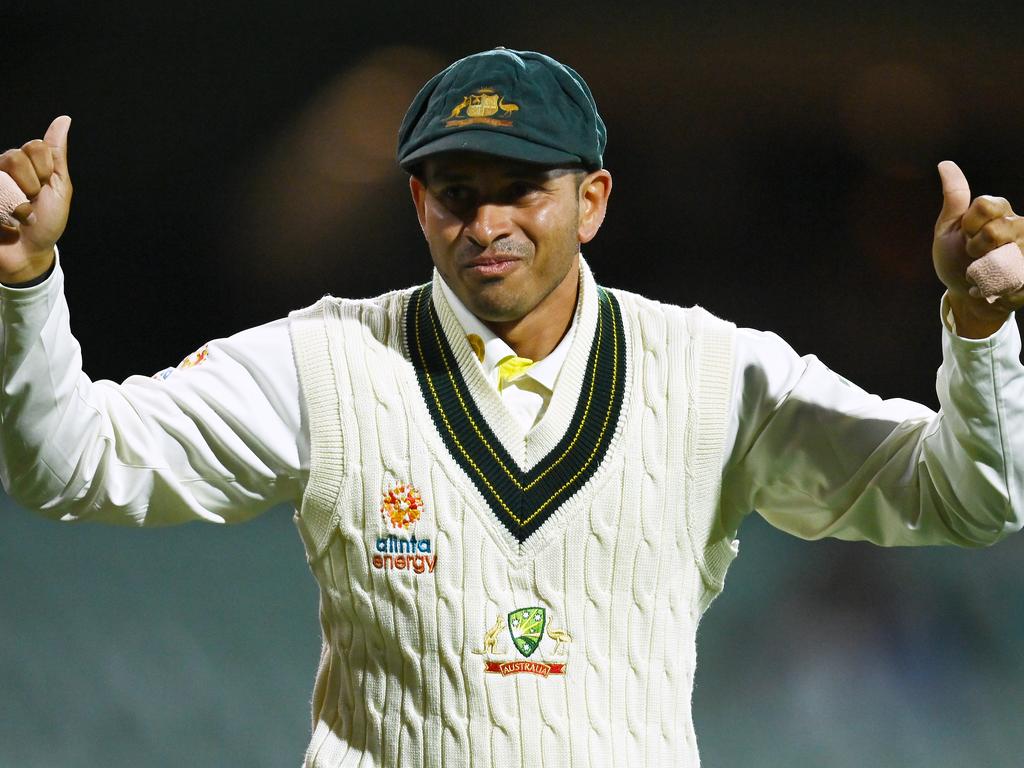 Khawaja has a great sense of humour and is good for the team, says Hussey. Picture: Quinn Rooney/Getty Images
And he certainly is thoughtful. One of my most vivid memories I have of him isn't as a teammate, but in my capacity as a commentator, during a rain delay in the Thunder-Renegades match early last year.
Uzi was miked up and Mark Howard and I were in commentary for Fox Cricket. The next few minutes proved absolutely fascinating as Khawaja, completely unscripted, talked about family, gratitude, religion, interests outside the game and other topics, all of which promoted a huge response across social media.
For some outside of cricket, it was the first time they got to see the real Uzi.
For those of us lucky enough to know him from within the game, it showed the depth of character and sense of humanity and humour we'd long known him for.
*****
Khawaja is obviously back in the XI because of Head's Covid-19 positive test, and I wonder whether the scare of the coronavirus outbreak around the series might, in a strange way, work for the Australians in Sydney this week.
If any sense of complacency or relaxation had crept into the group after winning the series in Melbourne, it would've been shocked out of them by the Covid-19 cases in and around them in the days that followed.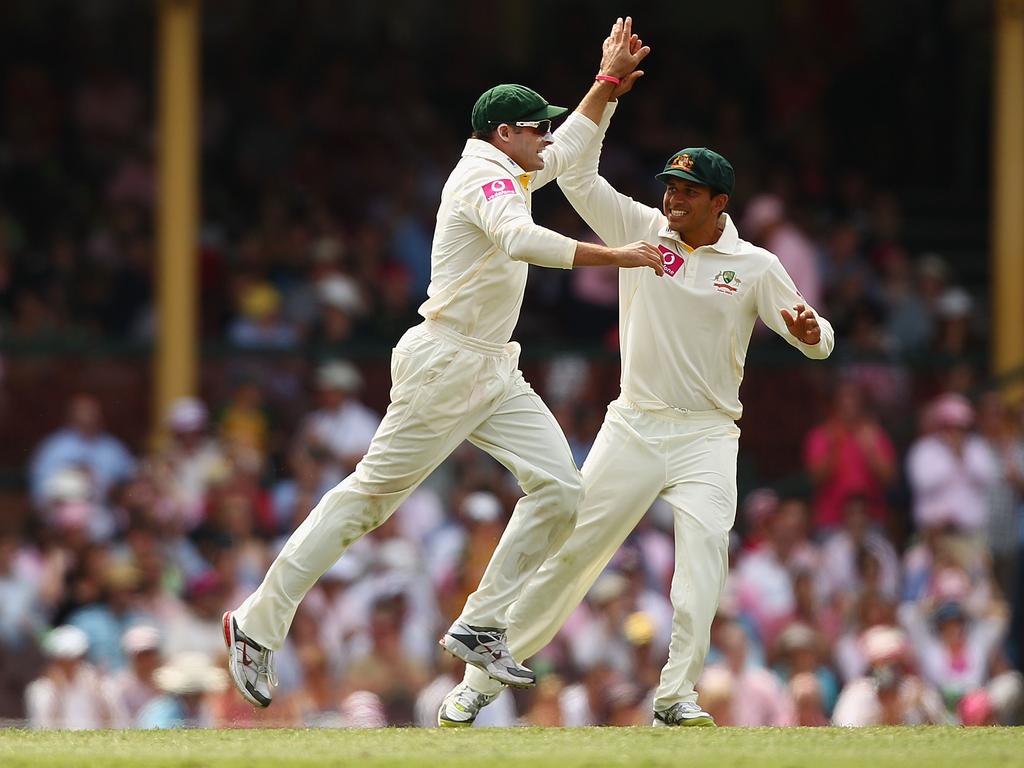 Hussey and Khawaja in action together in the Sydney Test during the 2010/11 Ashes. Picture: Ryan Pierse/Getty Images
That said, Pat Cummins' comments in the immediate aftermath of the Boxing Day Test suggested to me the team was on the right track. Cummins, still new to the captaincy, spoke about how the next few matches would help define them as a team, which I think is a good attitude to have entering the final two Tests in Sydney and Hobart.
Cummins knows you don't flirt with form.
I've seen it so many times through the years. A team thinks, 'We're cruising.' They take the foot off the pedal a touch. And then the other team steps up and wins a Test match, boosting their confidence while inviting questions about your own performance.
I remember it happening to me. "Two Test matches ago I scored a hundred and now they want me out of the team?" You can't afford to ease up on your opposition. And I don't think the Aussies will.
When you've played the game for a while, you understand that there are lots and lots of bad days.
You've got to cash in on the good ones. Whether you're playing for your place in the team, World Test Championship points, personal pride or your 25 million fellow Australians, there are no shortage of reasons to keep pushing.