Ashes 2022: Shane Warne leads calls for retention of Justin Langer as Aussie cricket coach
Some of the most influential voices in the game have called for Justin Langer to stay as Aussie coach, with one great saying his retention shouldn't come down to a popularity contest.
Shane Warne has called on Cricket Australia to go against the temperature of players and reappoint Justin Langer as coach.
Administrators have vowed to make a determination on Langer's future at the conclusion of this series, but expectations have risen over recent weeks that he will not have his contract renewed.
Friend and former teammate Adam Gilchrist said it was conspicuous how little "acknowledgement" Langer appears to have been given by players and administrators for his contribution to Australia's golden march to a Twenty20 World Cup and Ashes triumph.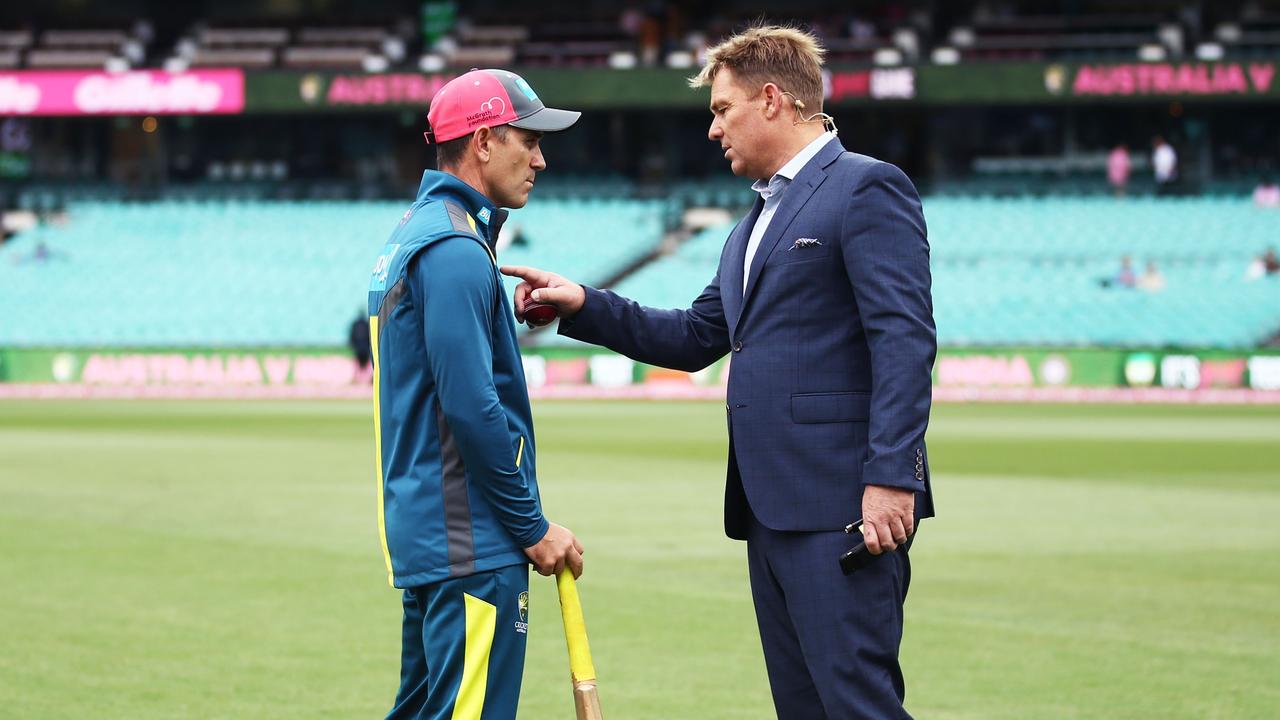 Shane Warne has thrown his support behind his ex-teammate Justin Langer. Picture: Getty Images
Langer's predecessor Darren Lehmann believes it's time for the former opener to move on and that a four-year term is enough for a coach.
Former England captain Michael Vaughan said "player power" had become too prevalent in world cricket and said Langer's style of keeping his players "on edge" should appeal to ECB bosses even if Australia want him gone.
Ex-teammate and Fox Cricket expert Warne said coaching was not a popularity contest and believes Langer should be given a new deal.
"(Has he) made the players better, helped Australian cricket? I think Justin Langer gets a tick on all of that," Warne said on Fox.
"He's just won an Ashes series, he's just won a T20 World Cup. If the players don't like him or don't want him there, I thought that was the conversation that's (already) been had.
"It seems to me that Australia have turned it around a little bit. The cricket they've played here, the cricket they played in the T20 World Cup.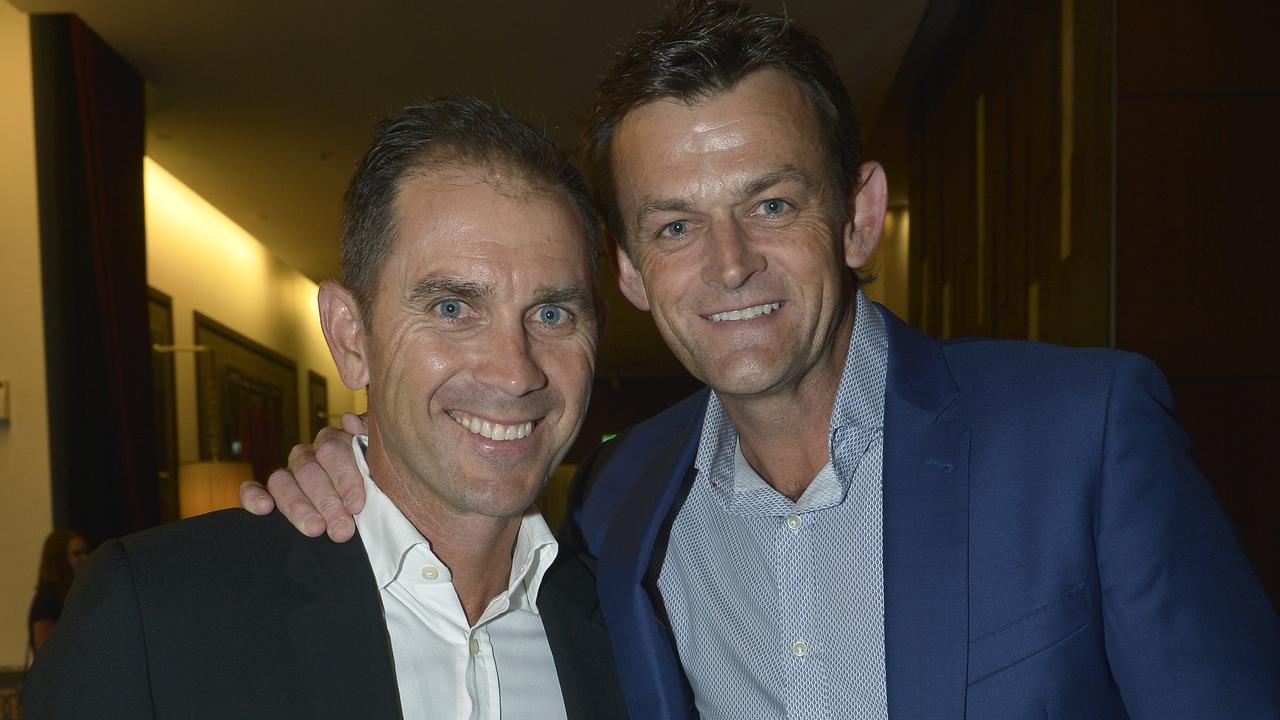 Adam Gilchrist can't understand the lack of acknowledgement for Langer. Picture: Alf Sorbello
"I don't know what everyone is waiting for. He should be signed, in my opinion, because he's done such a good job.
"We're not inside the dressing room, so we don't know all the ins and outs with the players. But the only way you can judge a coach is from the performances and has Australian cricket got better.
"Is the standard of cricket better domestically? There's probably three or four players outside of this squad now that could all play, and that wasn't there a couple of years ago.
"For me, I don't know what they're waiting for."
Warne did acknowledge that coaches have a "shelf life" where their voice is no longer being heard, but said a popularity poll of Langer in the dressing room shouldn't be used as the marker by CA.
"Is the coach there to be liked? I wouldn't have thought so," said Warne.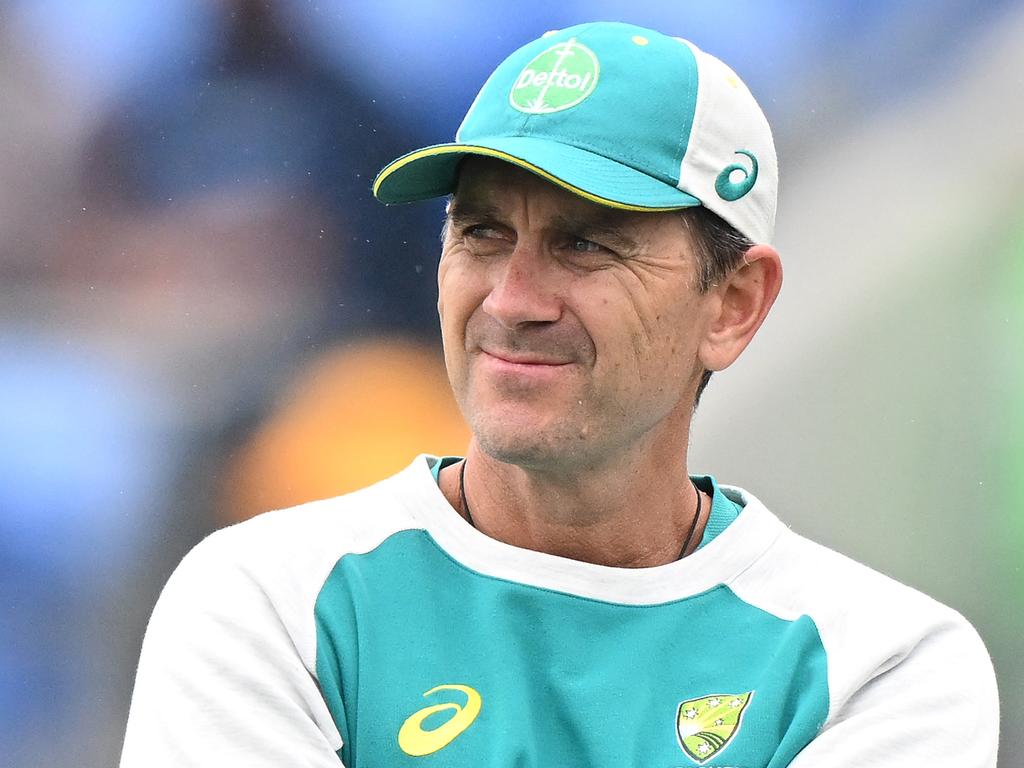 Langer may be in his final game as Australian coach. Picture: Steve Bell/Getty Images
"I think the coach should be there (to be) respected (in) his role. If some of the players don't like you I think that's OK. You're not there to make friends."
Why tasteless four-fingered salute won't be repeated
It's anyone's guess what fate awaits England after the end of the Ashes in Hobart but this much is certain … they will not be given a four-fingered send-off.
This time four years ago Australia's boisterous cricketing swagger hit an unsavoury peak when it decided to stick it to England one last time at the victory celebrations after a 4-0 Ashes series win was completed in Sydney.
Two giant statue-like fists were erected by marketeers at the Ashes presentation dais, one with four confetti-spewing fingers outstretched to honour Australia's 4-0 win.
Another fist in English colours stayed clenched to remind the world the tourists had won nothing.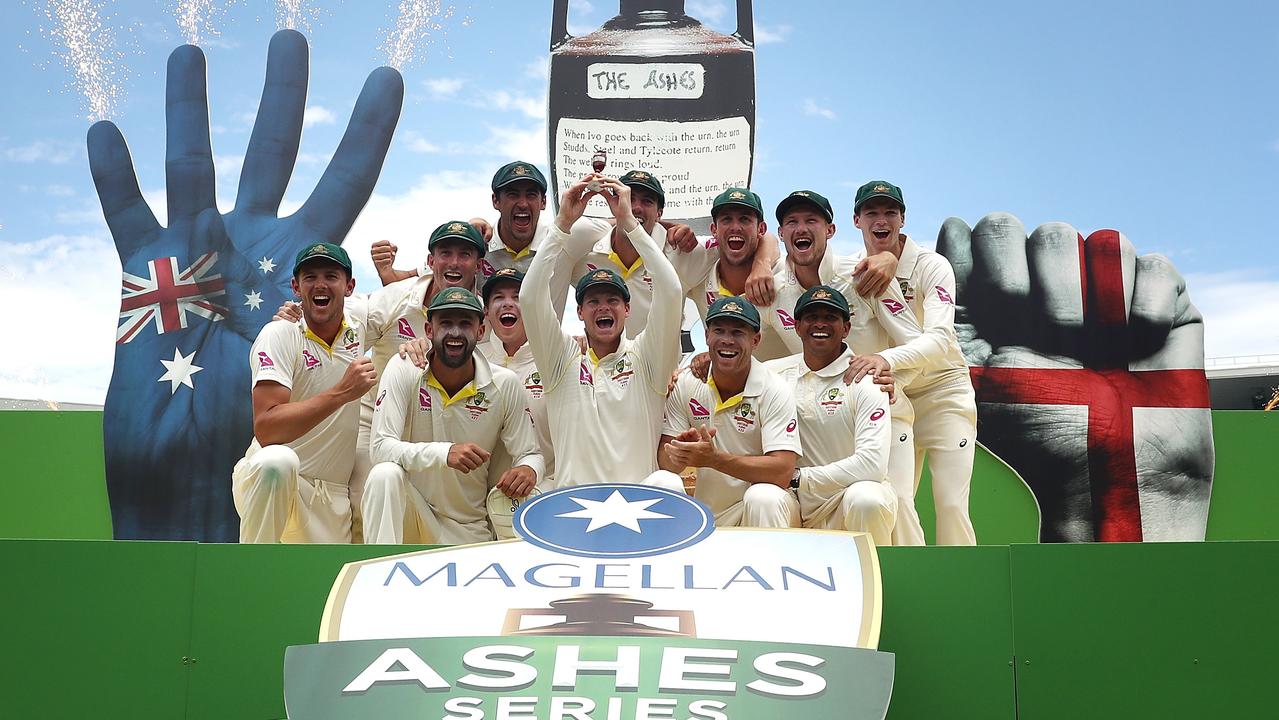 Former captain Steve Smith and his Australian teammates with the backdrop of the tasteless four-fingered salute after the Sydney Test in 2018. Picture: Getty Images
This summer, with the sports world becoming more mellow and united due to the ever-present stresses of Covid, there is a different vibe — one of sportsmanship and compassion — and mercifully so.
One Australian selector who watched the 2017-18 presentation on television expected to celebrate the moment.
Instead he switched off his television and went for a walk thinking "what on earth are we turning in to …?''
Some players said the moment flashed past them on stage but when they spoke about it later regretted being prisoners of the kitsch trimmings.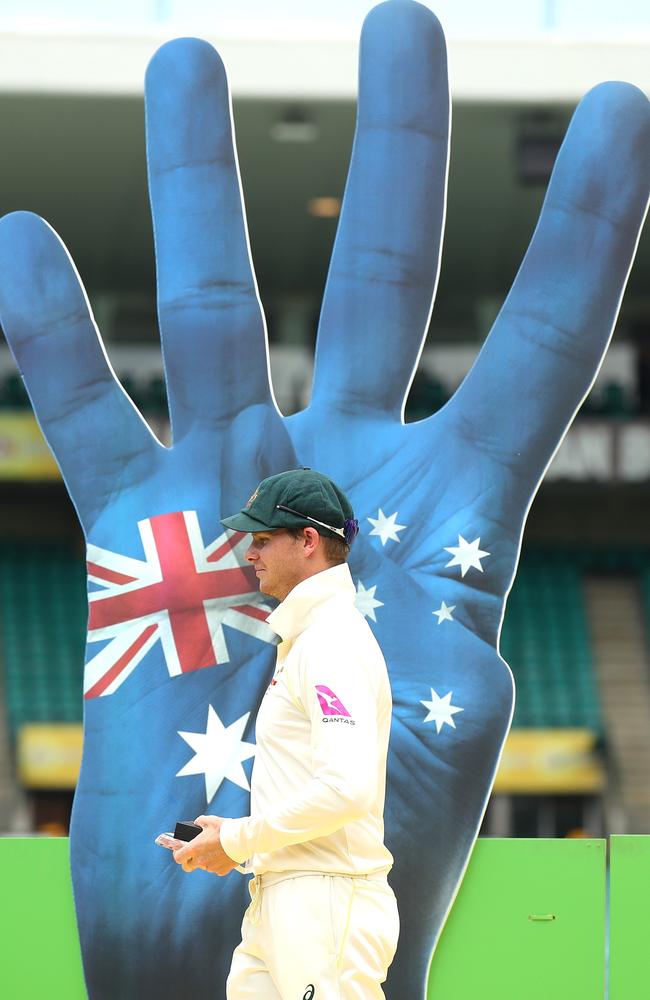 Smith walks past the distasteful backdrop to accept the Ashes Trophy.
A few months after the Sydney salute Australia was embroiled in the ball tampering scandal in South Africa which prompted a review of the way this country played its cricket.
These days, Australia is a lot less combative for a variety of reasons.
Pat Cummins, with a mantra of "calm but relentless'', has brought a cooler, more restrained tone to the captaincy which is evidenced in dealings with rival players and umpires.
When match umpires in the SCG Test told Cummins "it's getting dark … you will have to bowl spin'' he simply nodded in an acceptance of a move which might have drawn a far sharper response from many of his predecessors as captain.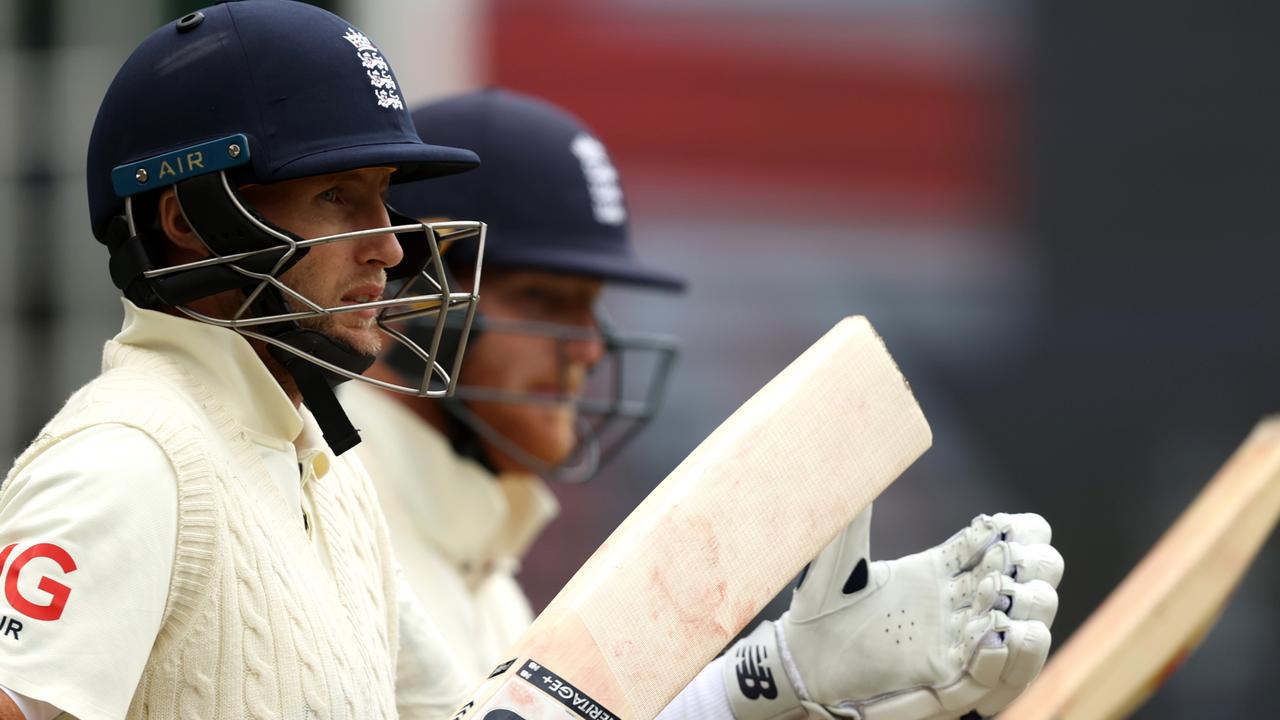 Joe Root has carried himself with real dignity despite it being a really difficult tour for the visitors. Picture: Mark Kolbe/Getty Images
England skipper Joe Root has had a rugged tour and, after three half centuries in the first three Tests the pressure appears to be grinding him down.
But he has never lost his dignity and his status as a statesman of the game has been reflected in everything from saying "please'' and "thank you'' to net bowlers, to giving his gloves away to net watchers, to answering the relentless questions about his side's poor form without any sense of resentment.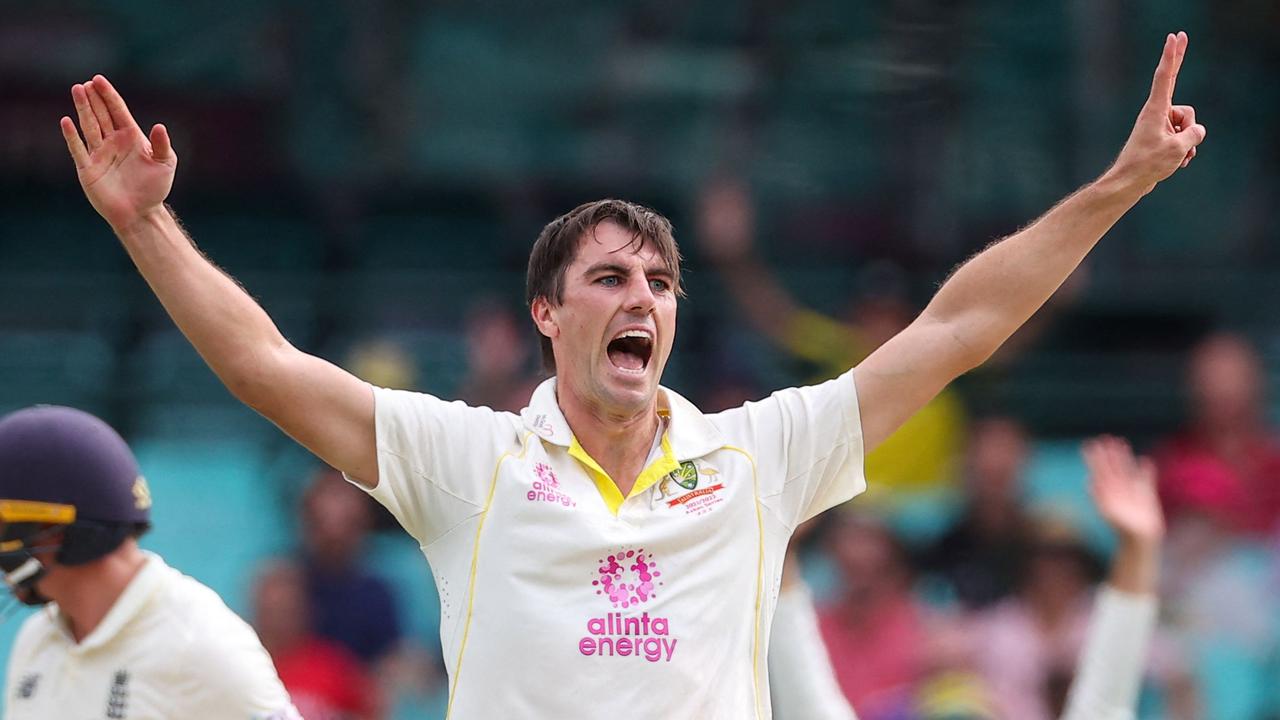 Pat Cummins has brought a cooler, more restrained tone to the Australian captaincy. Picture: David Gray/AFP
England have been poor this tour but there is respect, empathy and gratitude from Australia for their efforts to plough through a difficult tour.
England, who have been in and out of Covid bubbles for the past 18 months, know they cannot win by complaining about bubble life but the challenges of it have been relentless.
"Don't underestimate the bubble effect on them,'' said former Test quick and former English county coach Jason Gillespie.
"They are the country who have spent the most time in bubbles.
"It's not an excuse but it is a reason. They have spent a lot of time in bubbles to keep the show on the road. People will say other people are doing it tougher and of course they are but it hasn't been easy for them.''