Marnus Labuschagne explains why the SCG's Pink Test means so much to him
The world's best Test batsman Marnus Labuschagne has opened up on the personal reason the SCG's Pink Test means so much to him.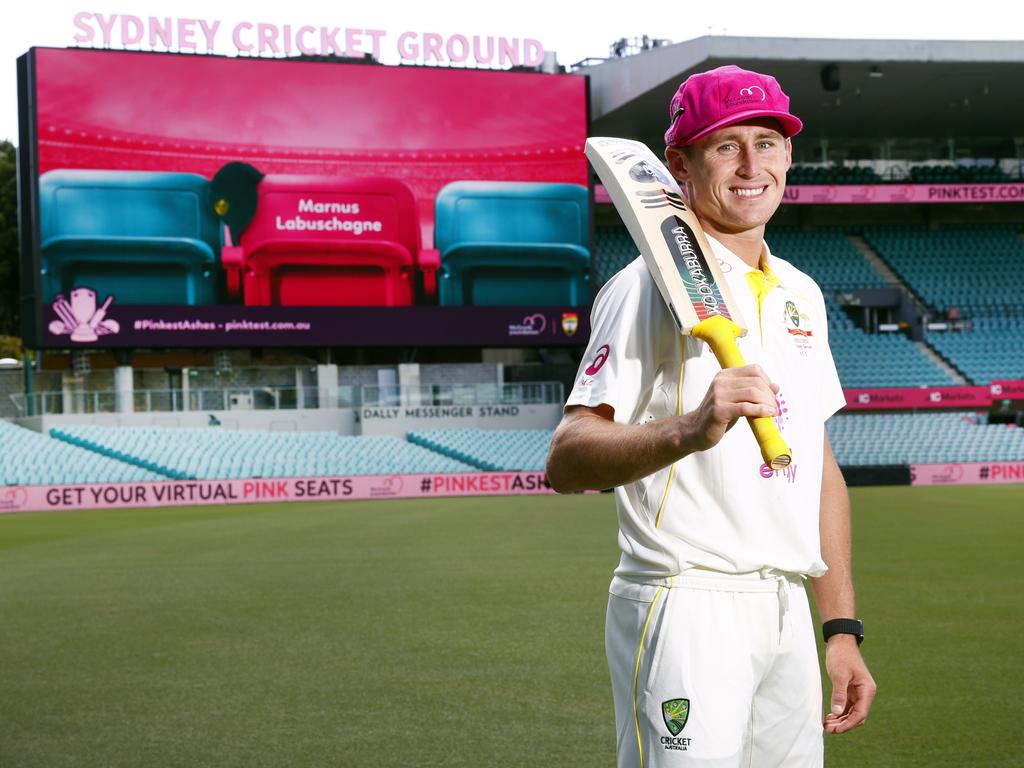 The Ashes Pink Test at the SCG will be particularly emotional for Marnus Labuschagne. Picture: Richard Dobson
For the world's top-ranked Test batter Marnus Labuschagne, the start of the Ashes Pink Test on Wednesday will be particularly emotional.
"My grandmother Engela died relatively young from breast cancer," the 27-year-old said.
"She fought that battle for 10 or 15 years."
South African-born Labuschagne was a teenager when she died, but it had a profound impact upon him.
"My grandmother had her family and my grandpa by her side as she took that journey, but that is not always the case," he said.
The Pink Test raises funds for McGrath breast care nurses who help and support people with breast cancer.
"The more breast care nurses we can have supporting people the better," Labuschagne said. "That is why it is so great for us to turn the Sydney Cricket Ground pink."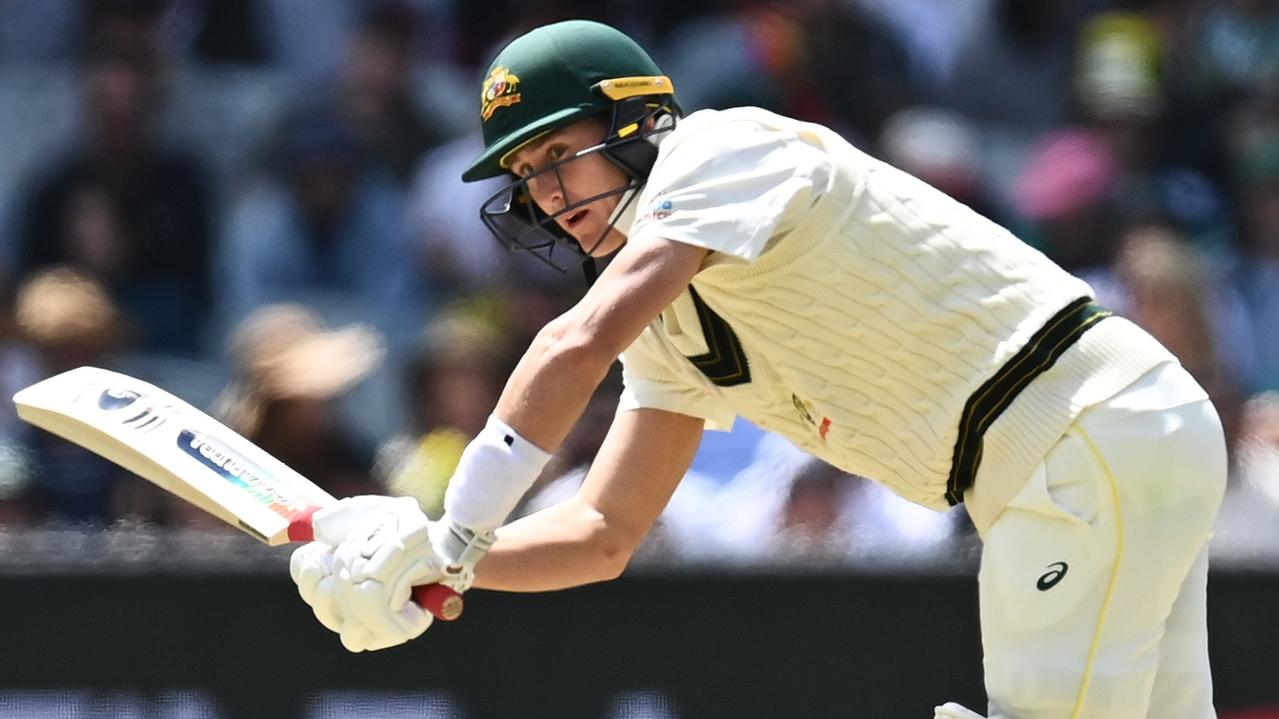 Marnus Labuschagne in action for Australia during the Ashes series. Picture: Getty Images
The McGrath Foundation called on Australians to support that cause by buying 240,000 virtual pink seats to fund McGrath breast care nurses for 3400 individuals and families this year.
This is the 14th year of the annual Pink Test, with day three renamed Jane McGrath Day in honour of the wife of legendary bowler and Pink Test founder Glenn McGrath. She died of breast cancer.
McGrath, who hopes to have recovered from Covid in order to make the third day's play, said: "Last year the ­virtual pink seats allowed fans to be part of the Pink Test even though crowd numbers were restricted.
"This year no matter whether you're at the ground, staying at home, 'stuck in iso' or watching from overseas, we want your help to create an Ashes pink-wash by buying a virtual pink seat and sharing it across your social media to show support for families ­experiencing breast cancer."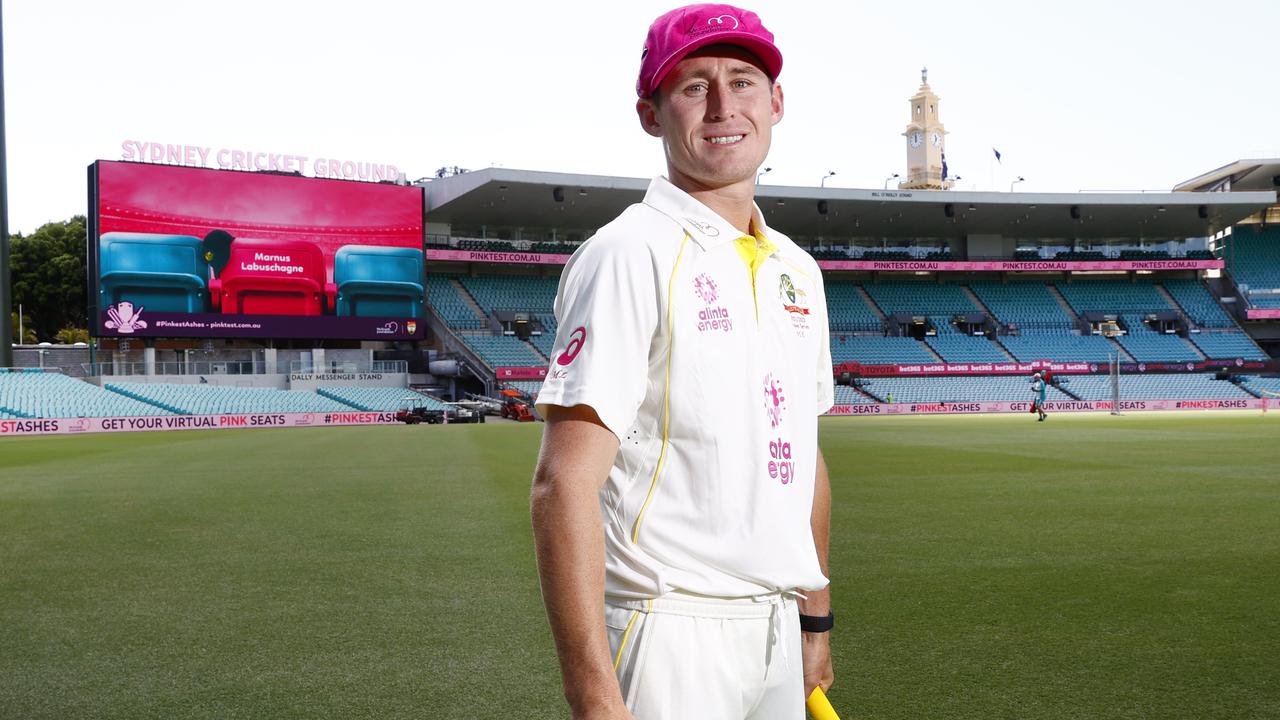 Australian batsman Marnus Labuschagne will be out to secure another Ashes victory at the SCG, yet the Test has become bigger than cricket. Picture: Richard Dobson
McGrath Foundation chief executive Holly Masters said: "Our McGrath breast care nurses play a vital role in supporting people through breast cancer, particularly in helping patients navigate the ­additional challenges of the pandemic, and we couldn't continue to fund them without the generous support we get from across Australia.
"The money raised through our virtual pink seat campaign is integral in ensuring we can continue to fund our 171 breast care nurses who are providing care and support to families experiencing breast cancer right around Australia, as well as placing more nurses in areas that need them most."
Cricket Australia chief executive Nick Hockley said: "The Pink Test at the SCG is a highlight of the year for the team and it has now become one of the biggest charitable sporting events in the world.
"We encourage everyone to get behind the campaign this year so that together we can make a difference and provide more McGrath Foundation breast care nurses to the community."
Visit the official site pinktest.com.au to get involved.