Mike Atherton: Adelaide's spectacular evolution shines harsh light on failures of English game
On these dazzling evenings in Adelaide, the mind wanders to what is, and what might have been for English cricket, writes former Test captain MIKE ATHERTON.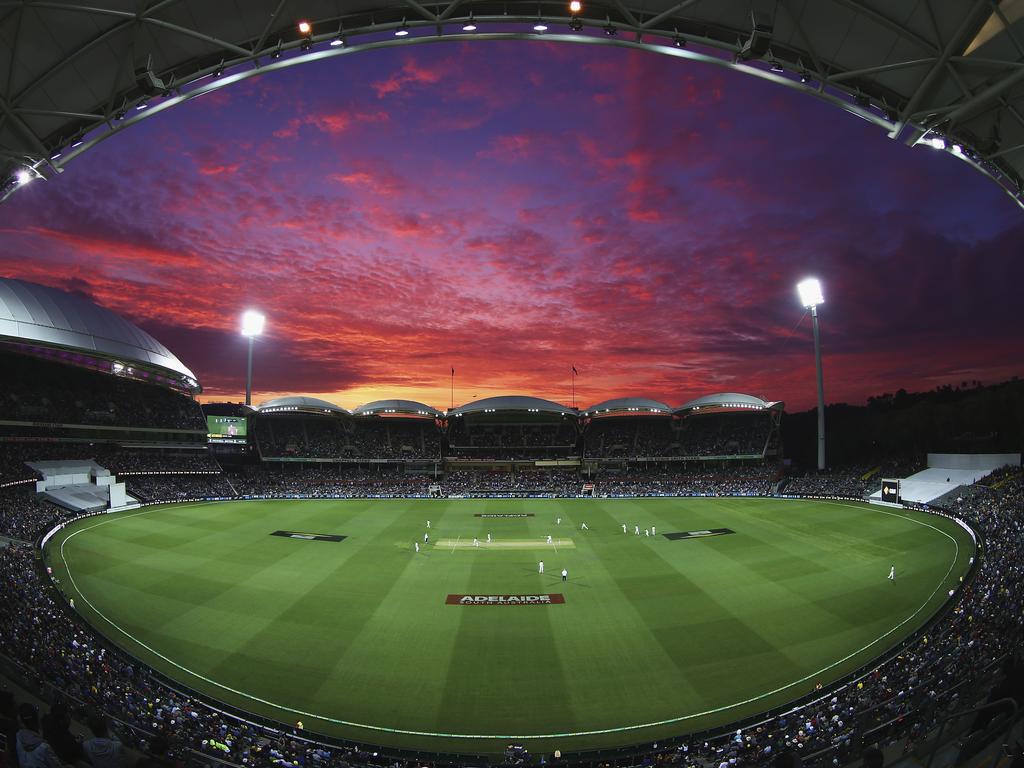 The revamped Adelaide Oval: home of day-night Test cricket in Australia and a sight to behold at dusk. Picture: Ryan Pierse - CA/Cricket Australia via Getty Images
Considering day-night matches first took place more than 40 years ago, as Kerry Packer moved to shake up the cricket establishment, and that floodlit cricket became such an integral part of the one-day game, it is surprising that day-night Tests came so late. The concept is only six years old and there have been 16 men's Tests played under lights; this the 17th.
It is a far cry from when Len Pascoe sent down the first ball under lights at the VFL Park in Melbourne to Barry Richards during the second season of Packer's World Series Cricket – a makeshift stadium, teams characterised as rebels and few spectators. If it was the future, it was an uncertain one. This week Adelaide is thrumming to the second Ashes Test, a capacity crowd revelling in a live event again, and accustomed to the day-night slot that Adelaide has come to own.
Night-time Test cricket does not find favour with everyone. Understandably, many feel short-changed as the late finishes limit the kind of post-play debate over dinner and drinks that is such an integral part of the spectator experience. Time and place are critical – England's experiment with day-night cricket at Edgbaston (against West Indies in 2017) was an unnecessary and freezing failure. Never again, I hope.
But get the venue right – in a warm part of the world, where there is reasonably early nightfall and an in-city ground that is easy on travel for spectators – and it is quite a thing. In Adelaide, the spectacle is burnished by the ground itself, which completed a stunning $535 million refurbishment in 2014, blending the old and the new. The grass bank under the early 20th-century scoreboard, shaded by the protected Moreton Bay figs, are a nod to the old; the sculptured new stands that frame three parts of the ground, with their giant white canopies, the new.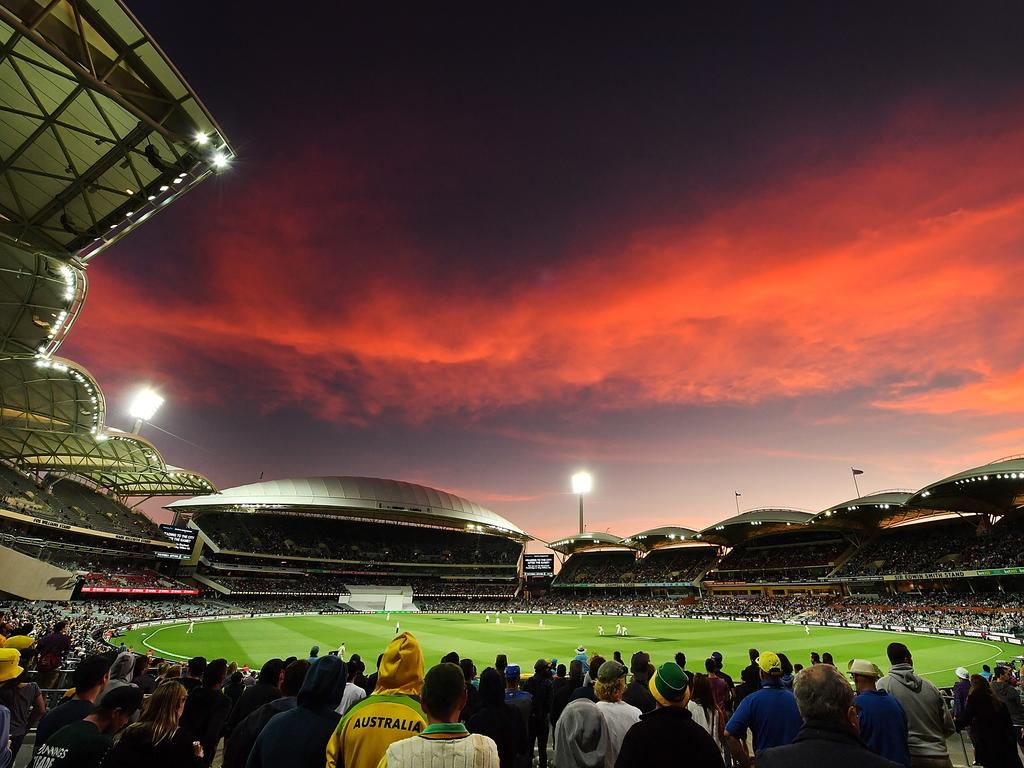 Sunset during day one of the third Test between Australia and South Africa at Adelaide Oval in November 2016. Magnificent. Picture: Daniel Kalisz – CA/Cricket Australia via Getty Images
Photographers such as Philip Brown will be in their element this week as the colours of a day-night Test in one of cricket's most venerable stadiums produce a stunning visual backdrop to the action: white clothing, set against green grass with a pink ball under, first, salmon pink and then the black night sky will produce some memorable images, and an array of colours that will leave the viewer somewhat dazed.
Australia tends to do "appointment to view" for Ashes cricket, giving spectators the kind of regular, predictable timetable that does not exist in England. Brisbane for the opener, Adelaide under lights, Boxing Day Test in Melbourne, the new year in Sydney with Perth usually fitting in either between Adelaide and Melbourne or bringing up the rear.
If Lord's markets itself as "the home of cricket" then, more than any other ground, Adelaide has become the home of day-night Test cricket. The link between these two institutions came in the shape of Keith Bradshaw, the Tasmanian who was in charge at Lord's for five years, until 2011, before returning "home" to oversee the task of refitting the Adelaide ground. There is a poignant twist this week, as Bradshaw died in November after a long bout of cancer.
This week the South Australian Cricket Association unveiled a 64kg bronze bell in Bradshaw's honour, which will be rung five minutes before play each day, establishing a tradition here that Bradshaw initiated at Lord's in 2007. On the first day that honour falls to Bradshaw's fiancee and two daughters.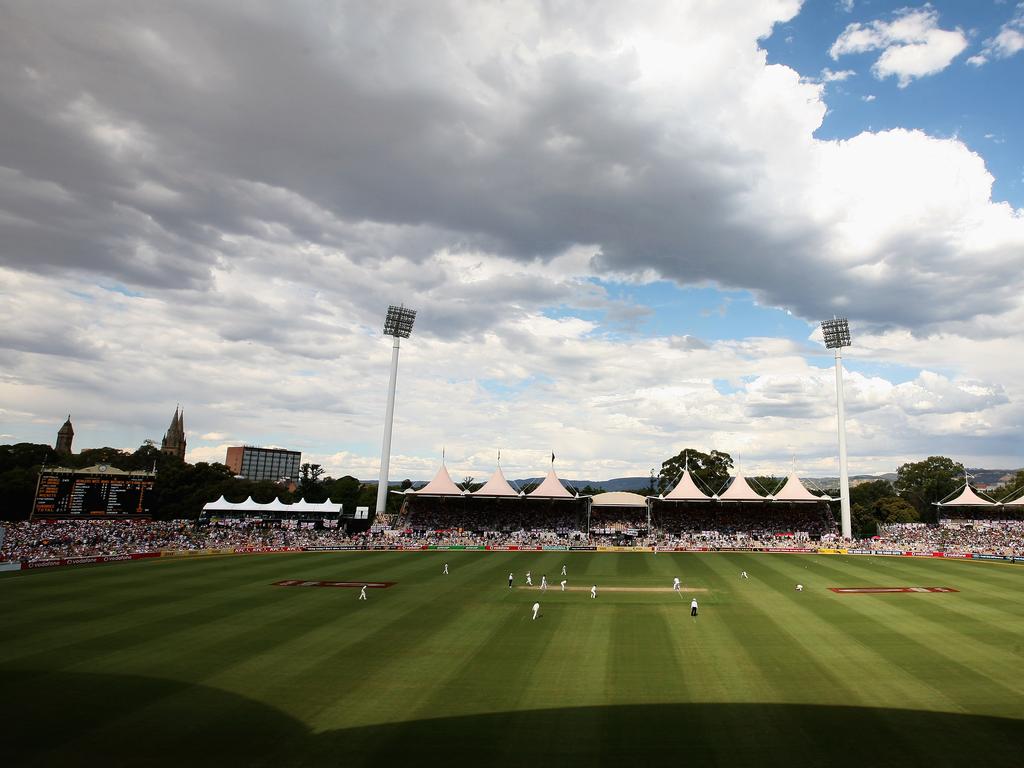 An Ashes Test match between Australia and England at Adelaide Oval in December 2010, before the ground underwent its extensive revamp. The iconic old scoreboard has been retained while the rest of the venue has been modernised. Picture: Mark Kolbe/Getty Images
When he arrived at Lord's, Bradshaw was like a breath of fresh air blowing through some fusty old corridors. What he was eventually able to help to complete in Adelaide, with the revamp of the ground, was beyond him in NW8, as plans for a far-reaching redevelopment of Lord's were scuppered, to be replaced by something more hotchpotch. He also felt the same frustration about another plan for T20 cricket in England, which he helped to initiate but which failed to get off the ground.
The Bradshaw-Stewart plan (it was also backed by David Stewart, the former chairman of Surrey) for a city-based T20 tournament circulated in the summer of 2008, shortly after the Indian Premier League had got off the ground to stunning effect. The authors were concerned that, unless English cricket moved quickly, the opportunities created by T20, which had been played in English professional cricket since 2003, would be missed.
Their proposal was for nine teams, 57 matches, 25 days; the Test grounds would host but be inclusive of the "smaller" counties on their doorstep. Those who did not find favour with the plan leaked it before it was given a proper chance to be debated and it was stillborn. Shortly afterwards a tinkered-with T20 competition was announced, an English Premier League, with all 18 counties and England's T20 competition staggered on until the creation of the Hundred.
Counterfactuals are always an interesting exercise. What if the Bradshaw-Stewart plan had not been scuppered by "panic and paranoia", as Lancashire's chief executive at the time, Jim Cumbes, had described the reaction of the ECB board? What if, a dozen years before the Hundred, a nine-team, city-based T20 competition had been backed? It would have predated the Big Bash, the Caribbean Premier League and the Pakistan Super League and positioned T20 English cricket as the credible summer alternative to the IPL.
If thriving, there would obviously have been no need for the hostility that characterised the manoeuvring and division around the Hundred. The schedule would look more palatable, with three rather than four competitions – each mirroring the international schedule – and there would be more room for each of those formats to breathe. It is possible to envisage a coherent summer schedule, good for cricketers and supporters, rather than the crowded mess we have now.
On these dazzling evenings in Adelaide, the mind wanders to what is, and what might have been.
– The Times
Originally published as Mike Atherton: Adelaide's spectacular evolution shines harsh light on failures of English game