The Ashes: New Zealand can teach England a lot ... such as picking orthodox batters
As England's Ashes tour from hell continues, SIMON WILDE investigates what Joe Root's side could learn from New Zealand.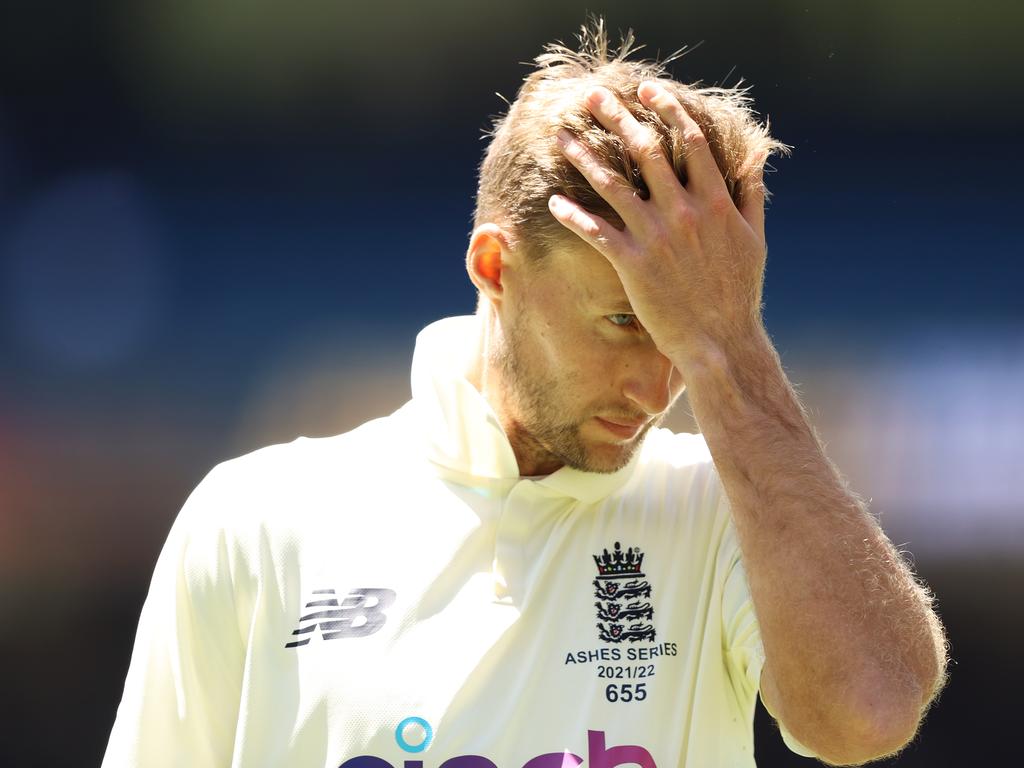 What could England learn from New Zealand as their Ashes tour from hell continues. Picture: Robert Cianflone/Getty Images
Back at the 2015 World Cup when New Zealand had given England's frigid one-day team the mother of all hidings in the Cake Tin at Wellington, Brendon McCullum asked his counterpart Eoin Morgan a question that would resonate with the England captain. "What's the worst that can happen?" In other words: "Relax and loosen up. You might actually play better if you do."
The rest is history. Morgan, in conjunction with the former director of cricket Andrew Strauss, soon reset England's white-ball teams on a trajectory to the top.
The question now is: might New Zealand's Test team also have something to teach English cricket as it scours its soul following another Ashes beating?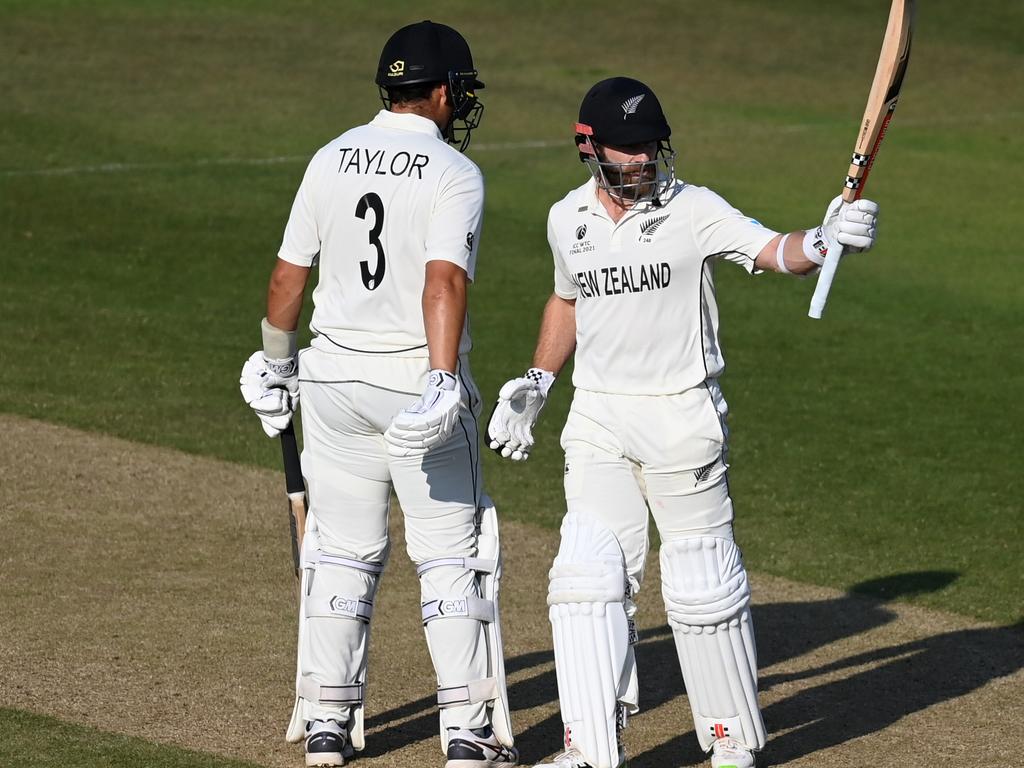 Ross Taylor and Kane Williamson spearheaded New Zealand's rebirth. Picture: Gareth Copley/ICC/Getty Images
As well as being runners-up in the 50-over and 20-over World Cups, New Zealand are world Test champions.
New Zealand cricket is small but in many ways beautifully formed. Its compactness is a virtue the sprawling English professional system cannot match. It has 20 centrally contracted players and only 96 other full-time players spread across six domestic teams. Its revenues are small so it cannot afford to make wrong decisions, unlike the ECB which tosses tens of millions in the direction of the Hundred, a tournament it scarcely needs. Nor can it pay its top cricketers huge retainers to sit around not playing, as the ECB does.
England habitually talk themselves up. They say they want to win every Test when they struggle to win one and want to reach No 1 in the world only to lose four series on the bounce. New Zealand rebuilt themselves on the back of a humiliating tour to South Africa in 2013 with the more modest aim of being worthy ambassadors of their country and trying to make modest improvements with each game.
They trade on being a small country at the bottom of the world, though really such a label ought not to mean anything any more.
New Zealand celebrates after winning the World Test Championship over India. Picture: Alex Davidson/Getty Images
New Zealand having fewer players to choose from is a handicap in one sense but in another it allows those running the national teams to be across the development of all those pushing for Test selection. By contrast, what does Chris Silverwood know of the best players in county cricket?
Domestic games are played on good pitches and a national A team is well resourced and well run. From Kane Williamson down, batting techniques are orthodox enough to survive a lot of the challenges posed by Test cricket but flexible enough to prosper in the short formats, as we saw when England were beaten in the T20 World Cup semi-final.
Generally those countries with a narrow gap between domestic cricket and Test cricket fare best. Daryl Mitchell, Kyle Jamieson and Devon Conway all enjoyed success in the Test arena, a sure sign that the system is working. This used to be true in England but not any more. Between 2000 and 2009, seven England debutants scored 100 runs in their first Test; since 2010, that number has dropped to three.
New Zealand's players are allowed to play in the Indian Premier League — it is a vital means of topping up salaries — but selection remains consistent and stable whereas England's is bordering on chaotic.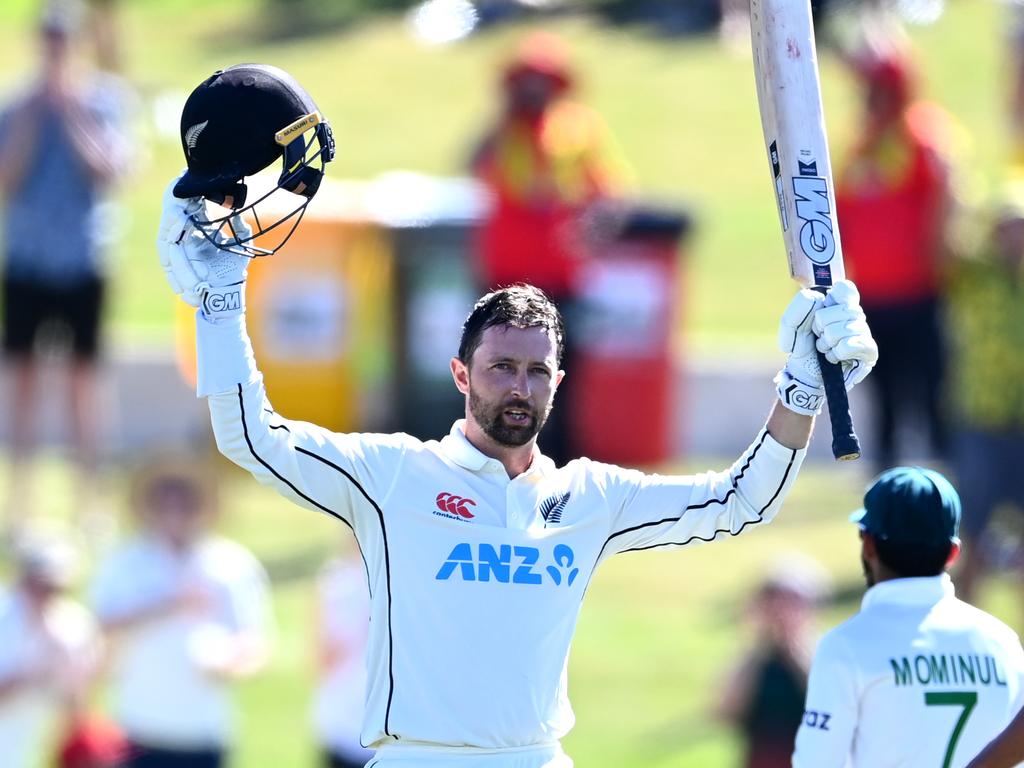 After scoring 200 on debut in June, Devon Conway hit 122 against Bangladesh in his fourth ever Test. Picture: Hannah Peters/Getty Images
We should keep things in perspective, though. Since beating India in the final of the World Test Championship in June, New Zealand have toured India and in a two-match series avoided defeat in Kanpur only by virtue of their last-wicket pair holding out for 8.4 overs, before they were hammered in Mumbai by 372 runs. There they were skittled in their first innings for 62 in 28.1 overs, numerically very similar to England's capitulation at the MCG.
Two years ago, they toured Australia and were beaten in all three Tests each time with a day to spare. New Zealand were in the field on all 12 days of the series and never bowled out Australia for under 400.
The New Zealand Herald bemoaned the massive gulf between the sides and asked: "What is there new to say about this Black Caps team?" The Dominion Post ran the headline: "Series whitewash looms: tour from hell continues in one-sided fashion."
Sound familiar?