Ashes 2021-22: This has been a public execution for England, as it usually is in Australia
England have appeared to lack know-how in conditions alien even to greats of the past. Despite bold pre-series statements, the tourists have slumped back into a depressing cycle of failure, writes SIMON WILDE.
"I'm absolutely determined to put the record straight. Look at the two previous tours and in many respects we can only expect better. Performances weren't good enough and we have to make sure we rectify that this time around. This time we're going to try to do things slightly differently. We've got to be smart. If we go and approach things in the exact same manner then we're likely to get similar results. It's really important we are brave and really look to take the game to them."
With these words two days out from the first Test at the Gabba, Joe Root explained England's intended approach to this Ashes series. Of course, it has not quite worked out like that, but then it rarely does. Frankly, he might as well have taken a trip out to the coast and commanded the waves to stop breaking on the shore, for all the chance he had of reversing a pattern of England hammerings in Australia that can best be measured in decades rather than years.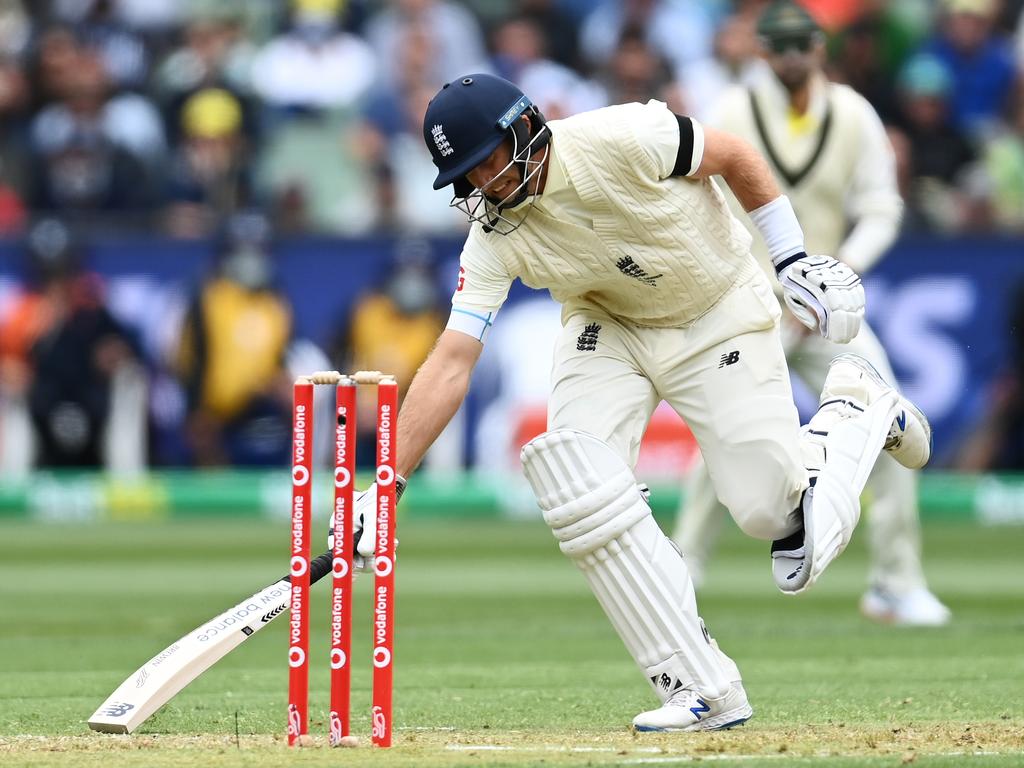 Joe Root has been the only batter in the English side to consistently score runs through the series so far, yet his old problem with reaching three figures has resurfaced. Picture: Quinn Rooney/Getty Images
At the end of the opening day at the MCG, the 10th day of the series, there was absolutely no sense of this group of England cricketers having made any progress towards breaking this depressing cycle of failure.
As so often when England tour here, there is a feeling that this is not so much a sporting event as a public execution, staged to satisfy Australian egos. There are two teams playing two different versions of cricket; the one Australia play is suited to the conditions and the one England play is not — two nations divided by a common pastime.
Test cricket as it is played in Australia is fundamentally alien to the rank-and-file of English professional players. The occasional successes here (generally assisted by Australia going through a trough of some sort, such as when Kerry Packer asset-stripped their team in the 1970s, or a South African rebel tour did so in the 1980s) are the exceptions that prove the rule.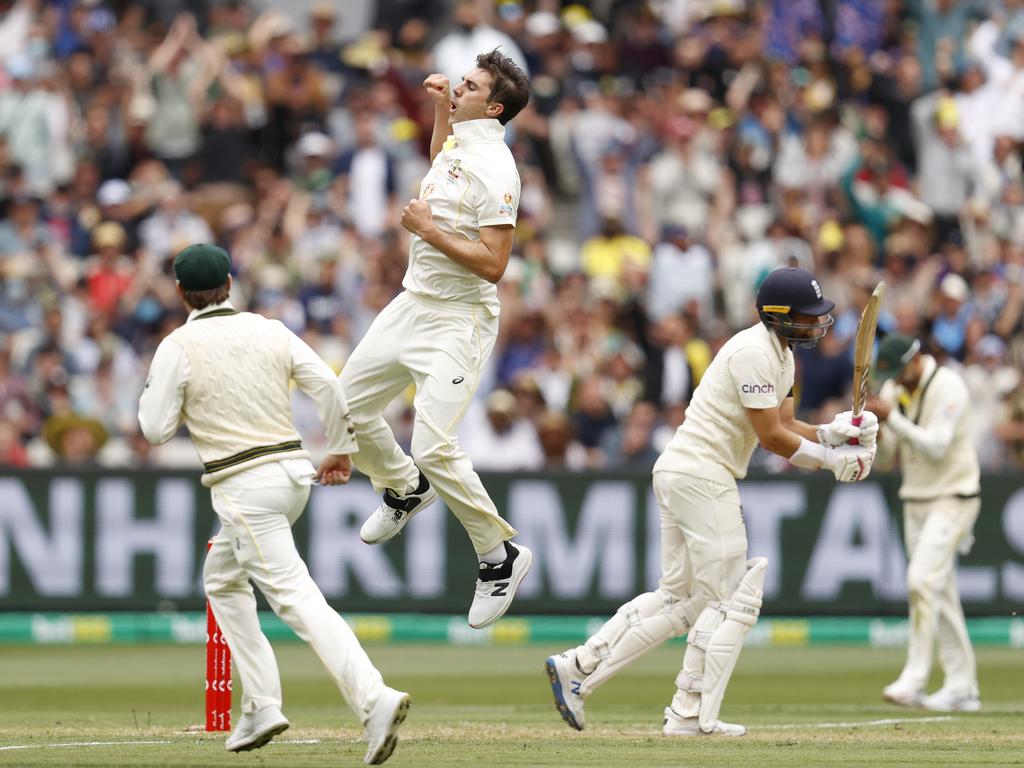 The fast pace of the Australian pitches have vastly helped pacemen like Pat Cummins, who has taken 10 wickets so far, despite missing the Adelaide Test. Picture: Darrian Traynor – CA/Getty Images
There is no mystery as to what the problems are. The pace of the pitches is faster, the bounce of the pitches is higher, and the Kookaburra balls are less responsive to seam and swing. The climate is harsher and the people brasher.
There was a famous page in one of the newspapers here when England were trailing badly in one series or other; it carried a photograph of a red ball and the words in big, bold type: "Is there anyone left in England who can play cricket?" And if you are talking about playing cricket in the way required in Australia, the honest answer was probably: no.
In the same pre-series press conference cited above, Root conceded it was difficult to prepare for what was coming in this most brutal of cricketing destinations. "You can never really ready yourself," he said. "You can have conversations but it is about taking as much in your stride as possible. We're trying to ready the guys for that as best as possible."
Joe Root has scored three fifties in this series but, other than Dawid Malan, England's batting has been woeful. Picture: Darrian Traynor – CA/Getty Images
Knowing what the problems are does not make them any easier to counter. Root and Chris Silverwood, the head coach, have told us ad infinitum that they have spent two years planning for this series, a piece of verbal rope that may ultimately hang both of them, but the scale of their preparations does reflect the extent of the challenge.
England's margins of defeat in Australia are routinely massive. Fifteen times they have lost here by a margin of three or more matches; by contrast, Australia have been beaten by such a gap only three times in England, and one of those times was in the 1880s. It is beyond argument that Australia are generally the better cricketers, but these figures suggest that there is something in the conditions that exaggerates the differences.
Far from doing things better than on the past two tours, England are actually doing things worse. With bat in hand they have barely laid a glove on the Australian bowling. They have been timidity itself. Their scoring-rate at the halfway point of the series is at 2.54 per over — the lowest in any Ashes series in more than 40 years.
Knowledge and experience of Australian conditions is vital to any team's chances and this group simply lacks the necessary know-how. Ten of the 18 players have never been on a Test tour to Australia, and seven of the ten were selected for the first Test.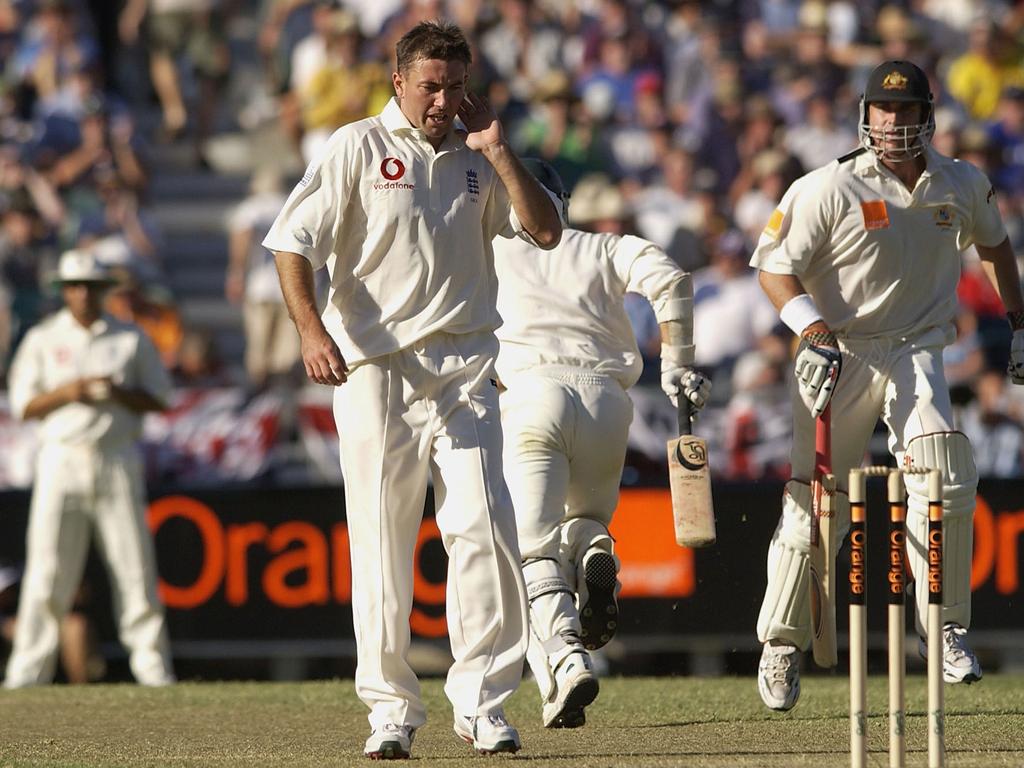 Silverwood featured in the Ashes in 2002 but managed only four overs for 29 runs before injury. Picture: Tom Shaw/Getty Images
But it is not just the players. Silverwood has almost no direct experience of an Ashes series here. His involvement as a player was comically, cruelly brief; summoned from Hong Kong as an injury replacement in 2002, he broke his foot at the end of the first day in Perth and promptly returned home. He has not been part of a coaching team for a Test series here.
This may explain some of the selection errors and misreadings of pitches that have plagued England's tour, although clearly Root ought to have picked up a thing or two in terms of know-how from the past two tours.
When England won under Andrew Strauss in 2010-11, the batting unit that piled up huge scores had in the main done service here four years earlier and was wiser for it. The one newcomer, Jonathan Trott, had grown up playing on southern-hemisphere pitches in South Africa.
If England are to have any chance when they come back in 2025-26 they need to think about which players from this group might be young enough and good enough to come back — and which might not.
-The Sunday Times