Ashes 2021-22: Time's up for Chris Silverwood – is coach Eoin Morgan the answer?
After disappointment in both Brisbane and Adelaide, England must consider changes ahead of the Boxing Day Test. ELIZABETH AMMON looks at the big questions.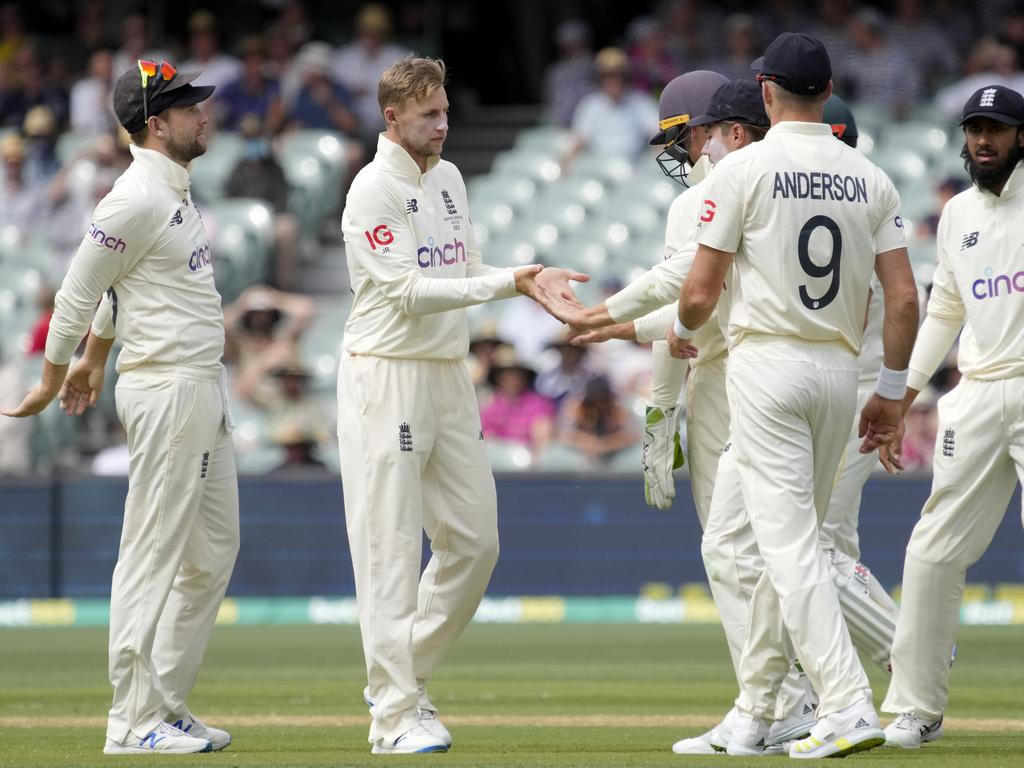 England put in a more competitive showin on Day Five of the Adelaide Test, but there are still significant questions around the sides selection choices and coaching staff. Picture: Daniel Kalisz/Getty Images
Bowling changes for Melbourne
Mark Wood must come back into the side for the Boxing Day Test at the Melbourne Cricket Ground to give a point of difference — extra pace — to the seam attack, which will otherwise feature a combination of medium-pacers. Chris Woakes has been ineffective with the ball so the only argument for keeping him in the side is the depth that he brings to the batting.
The biggest issue is whether to recall the spinner, Jack Leach. Australia sought to blast him out of the attack on a green pitch in Brisbane, but the MCG will present different conditions. Dom Bess, the other spin bowler in the squad, is demonstrably inferior to Leach. England were embarrassed by having to ask the seamer, Ollie Robinson, and part-time spinner, Dawid Malan, to be their slow-bowling options in the second innings in Adelaide; they cannot put themselves in that position again.
Batting changes for Melbourne
This may have the feeling of rearranging deck chairs on the Titanic, given that four of England's top seven look so brittle. Rory Burns is vulnerable at the top of the order and, at 31, is seven years older than his fellow opener, Haseeb Hameed. In Hameed's case, there is at least the argument that he deserves to keep his place as part of a plan for the future. Zak Crawley is an alternative, and there is extra pressure on Burns in that James Vince is in Australia playing in the Big Bash.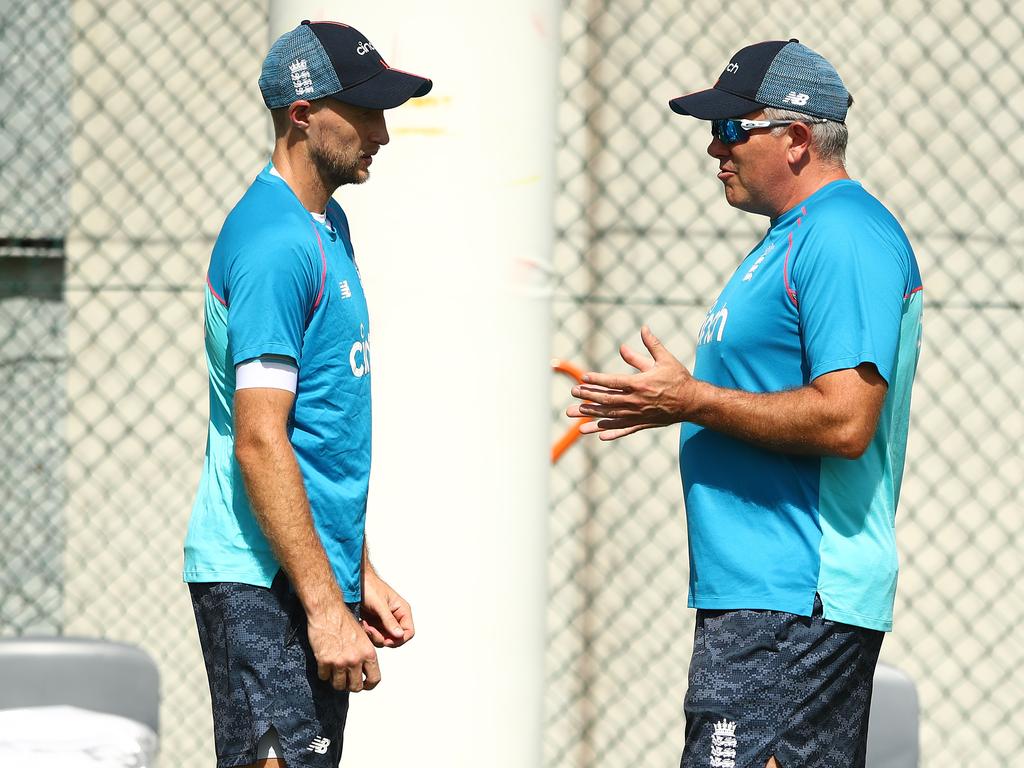 It's hard to see how Chris Silverwood can stay as head coach but Joe Root's position as Test captain looks more secure, partly due to the lack of another option. Picture: Chris Hyde/Getty Images
The two huge concerns for England are Ollie Pope, who is out of form and desperately vulnerable to spin, and Jos Buttler. It was a display of superb fortitude and determination to bat out 200 balls on the final day to try and save the match but Buttler's wicketkeeping has been a bizarre mixture of abject drops and superb catches, and there have been times when his general demeanour on the field is a worry. He has been untypically subdued and stony-faced behind the stumps.
There is a tiredness about his body language that may be partly explained by the recent birth of his second child. England will probably stick with him. Having taken the absurd decision to allow Ben Foakes, who is a better keeper and has a similar first-class record, to fly home with the rest of the Lions squad, who left after playing two warm-up games against the Ashes team and a four-day match with Australia A. The alternatives, if they want to make middle order changes, are to bring in Jonny Bairstow either to replace Pope or to take the gloves and bat at No 7 or turn to Daniel Lawrence. None of the options are any sort of silver bullet.
Longer-term changes
Once England's inevitable failure to regain the Ashes has been confirmed — which will be after the Melbourne Test should the tourists fail to win — it would be prudent to give those who may play in the next away Ashes series in four years some exposure to Australian conditions and the pressure of Ashes battle. But England have strangely chosen to discard that opportunity by not asking any of the second-string Lions squad to stay.
The next series in Australia, in 2025-26, is highly unlikely to feature James Anderson, 39, Stuart Broad, 35, Woakes, 32, or Malan, 34, while Burns, Buttler and Joe Root are all the wrong side of 30.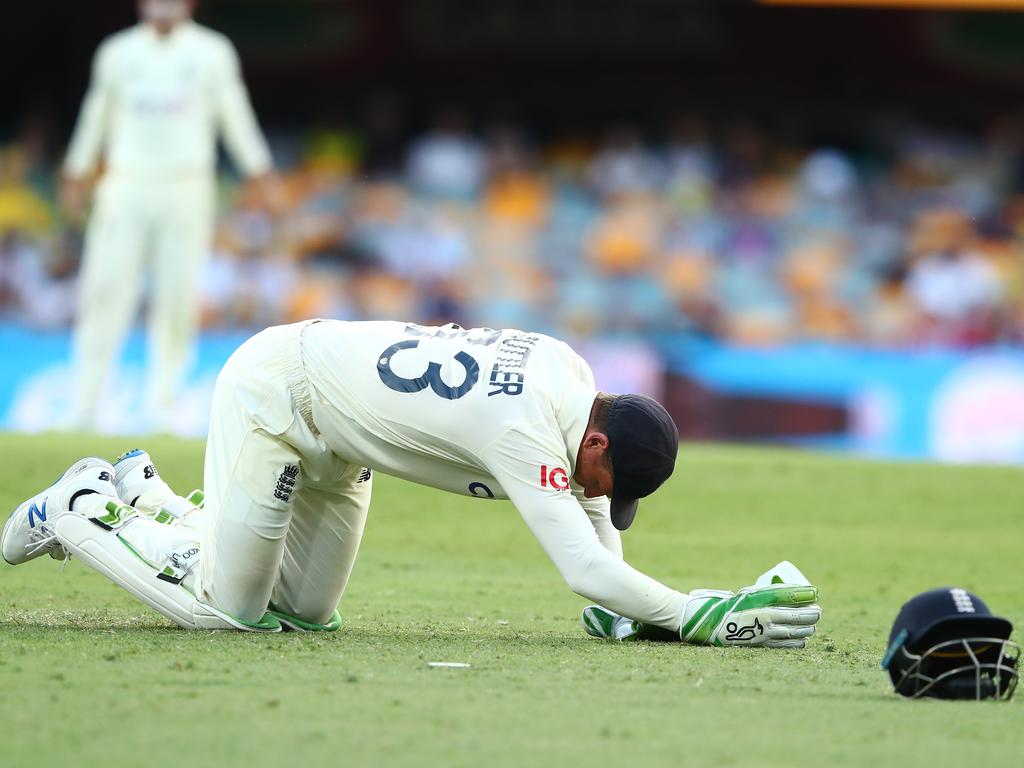 Buttler has taken some superb catches but he's also missed easy ones, has struggled for runs and looks tired. Picture: Chris Hyde/Getty Images
Saqib Mahmood, the Lancashire fast bowler, has a bright future across all three formats. The 24-year-old is in Australia playing in the Big Bash, so he could be drafted in for the final two Tests of this tour. Quite why the leg spinners, Matt Parkinson and Mason Crane, were selected for the Lions squad, did not play in the match against Australia A and were then sent home is baffling. England need to invest in the 25-year-old Parkinson and give him some opportunities.
Captaincy
Two heavy away Ashes defeats — and a drawn series at home in between — would normally spell the end of a captaincy, even for an outstanding batsman such as Root. Yet England may stick with the 30-year-old as skipper, if only because there are no other options. Ben Stokes already has too much on his plate as England's star all-rounder across all formats, Buttler may not continue to play Test cricket for much longer, and few others have cemented their places in the side.
Head coach/selector
It is hard to see how the head coach Chris Silverwood, who also has the final say over selection, can stay in his post after this series, given the worrying decline of the Test team. Although some of England's woes are not of his making (Covid and bio-secure bubbles are significant factors), there is a desperate need for a tougher character who will shake up an environment which has become far too cosy.
A radical, albeit unlikely, option would be to ask Eoin Morgan, England's one-day captain, to take on the role. It would be left-field and he has no coaching experience but he is a ruthless, robust, bright and innovative leader and would certainly look to innovate. At the first opportunity, the ECB must reinstall a head selector who is distinct from the coach because Silverwood's dual role has perpetuated the unchallenging feel around the team.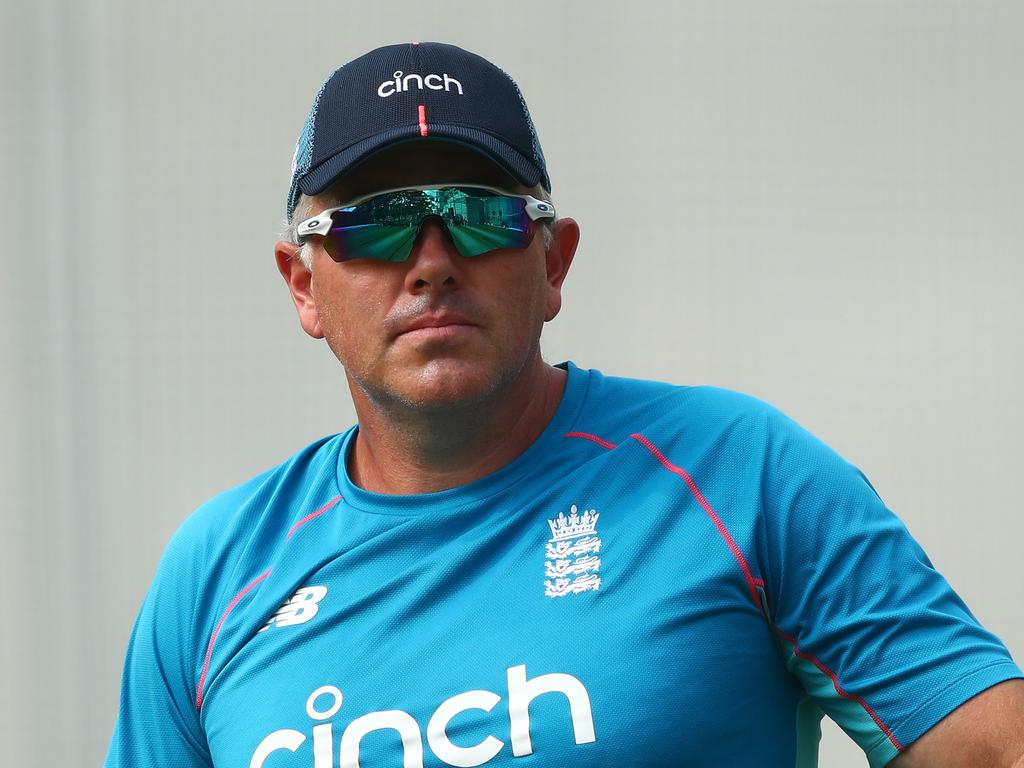 It's difficult to see how Chris Silverwood could stay in his position following both England's poor form and his selection choices in this series. Picture: Chris Hyde/Getty Images
The ECB
The Test team has been poorly served by the governing body's recent history of prioritising the limited-overs game, which makes more money, and devaluing first-class cricket. Young players are simply not given the right conditions or structures to flourish in red-ball cricket. Test matches are English cricket's most popular and most lucrative product, but a team stuck in a losing cycle will cease to be such a successful brand.
And for how much longer will broadcasters pay top whack to show one-sided series? First-class domestic cricket is not sexy but a strong County Championship is more likely to mean a strong Test team. Yet the championship is pushed out to the early and late months of the summer, played on pitches that do not allow young spinners to flourish and flatter seam bowlers in friendly conditions with a helpful Dukes ball, and do not allow openers the chance to learn how to build an innings.
- The Times