Australia v Sri Lanka T20I: Ashton Agar is the latest international spinner attempting to earn all-rounder status
Australia's experiment in using Ashton Agar as an opening batsman is not as surprising as it seems, writes CricViz analyst PATRICK NOONE.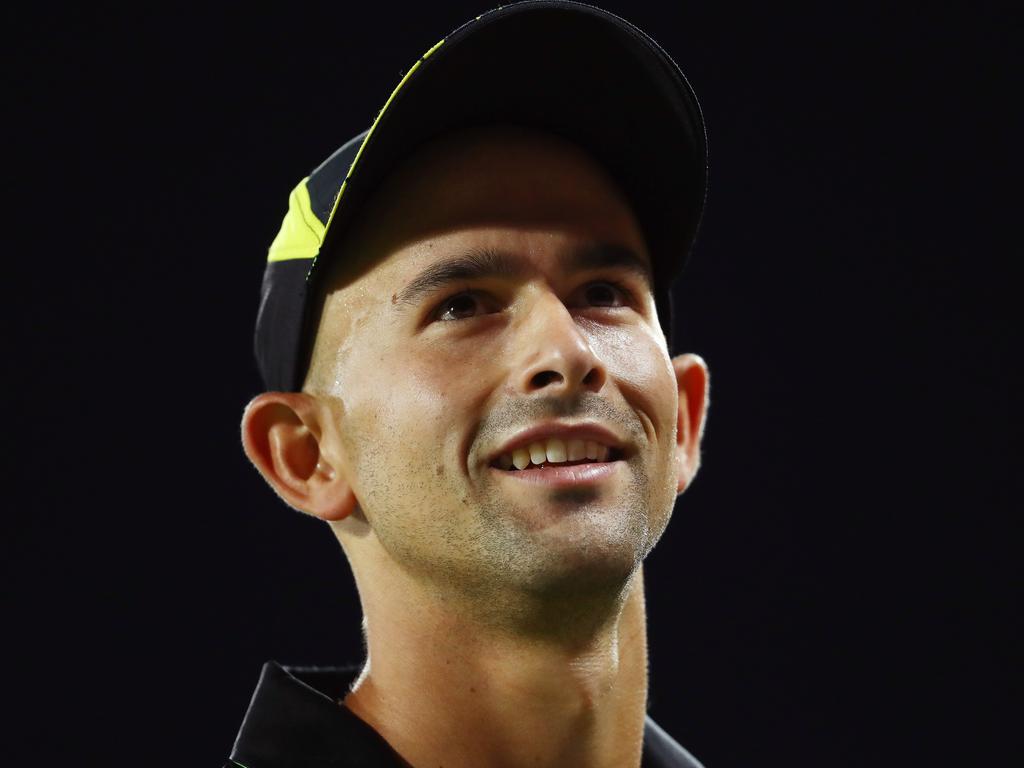 The Ashton Agar batting experiment this T20 series is yet to yield positive results for Australia. Picture: Mark Metcalfe - CA/Cricket Australia via Getty Images
The T20 format is approaching its 20th birthday and the game has evolved, particularly for spinners, who were the unexpected stars of the early years. The prevailing wisdom at the advent of the shortest format was that slower bowlers would go the distance, and the crash-bang-wallop nature of T20 would signal the beginning of the end of spin as force.
As we now know, the exact opposite happened and many of the most successful T20 bowlers have been spinners, particularly those capable of turning the ball both ways. But more recently, a trend has developed that has seen players primarily known for spin bowling develop their batting to the point that they can genuinely be seen as all-rounders.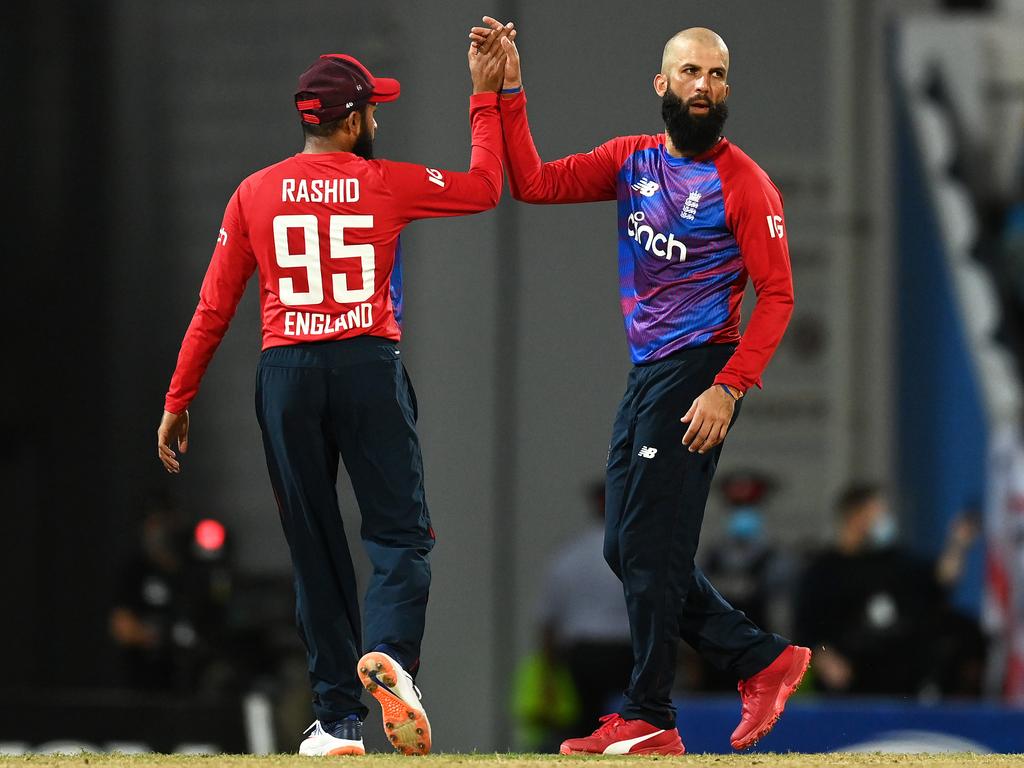 All-rounder Moeen Ali continues to feature regularly on the T20 circuit. Picture: Gareth Copley/Getty Images
The likes of Sunil Narine, Rashid Khan and Wanindu Hasaranga have become genuine options in the top six in the right situations, while more established all-rounders like Moeen Ali and Mohammad Nabi continue to feature regularly in T20 leagues around the world. Conversely, elite level spinners such as Adam Zampa and Adil Rashid went unsold at the recent IPL auction, primarily because they offer little with the bat in comparison.
The lesson here is that adding another string to a player's bow can open up no end of opportunities, both in terms of picking up contracts on the franchise circuit, as well as offering flexibility and variety within their own teams. While T20 challenged many facets of accepted cricketing wisdom, one constant that has remained across all forms of cricket since it began is the importance of a genuine all-rounder who can balance the XI.
Ashton Agar is not a spinner who bowls with a great amount of mystery, but his accuracy, subtle changes of pace and high dot ball percentage make him a handy player for both Perth Scorchers in the Big Bash League and for Australia in internationals. He has impressed in both matches he's played this season, not conceding any more than a single from any delivery from his eight overs and picking up two wickets. Overall, his economy rate has been 3.50 in this series, the lowest he's ever registered in a T20I series or tournament.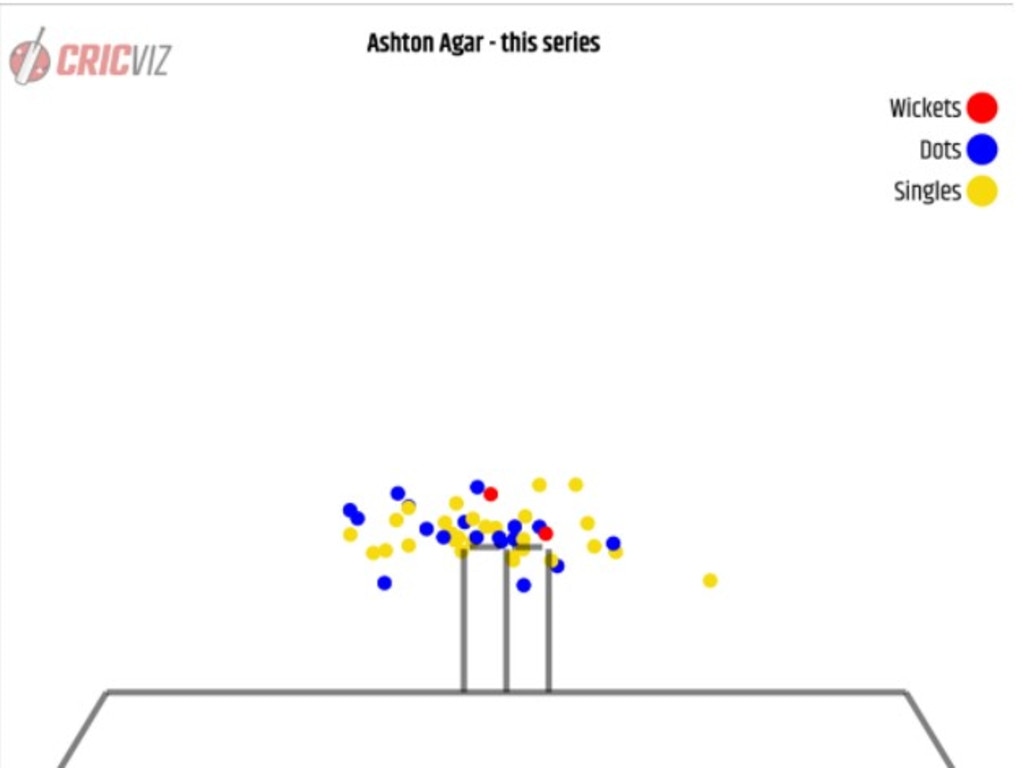 Ashton Agar: this series.
But while Agar has been reliable as ever with the ball, the interesting thing about how Australia have used him in this series is that he has been promoted to open in each of the two matches he's played, having not done so in any T20 match since the 2013 Champions League. It has long been known that Agar can bat, ever since he burst onto the international scene at Trent Bridge in the 2013 Ashes, and smashed England's bowlers for 98 from 101 balls when batting at No. 11. At his fluent best, he can be a thrilling white ball batter, with long levers and excellent timing through the off-side.
But does he have the skillset to become a T20 opener long-term?
Narine, another spinner-turned-opener, is defined by his ultra-aggressive approach when he opens the innings, attacking 76% of the balls he faces and broadly fulfilling the role of a pinch-hitter. What has been interesting about the way Agar has played in these two innings at the top of the order is that he has played like a 'proper' batter, attacking a comparatively low 67% and registering a strike rate of just 88.63 across the two matches.
This suggests that Australia are not sending out Agar to tee off from ball one and play every ball as a de facto free hit, rather his remit is that of a conventional opener who Australia see as an option worth pursuing.
It could simply be that, in David Warner's absence, Australia's batting becomes very right-hand heavy with Aaron Finch, Ben McDermott, Josh Inglis, Glenn Maxwell and Marcus Stoinis all in the side, and they are keen for the left-handed Agar to break that up. Matthew Wade is a left-hander and has opened in the past, but Australia are seemingly keen for him to continue in his role as the team's finisher.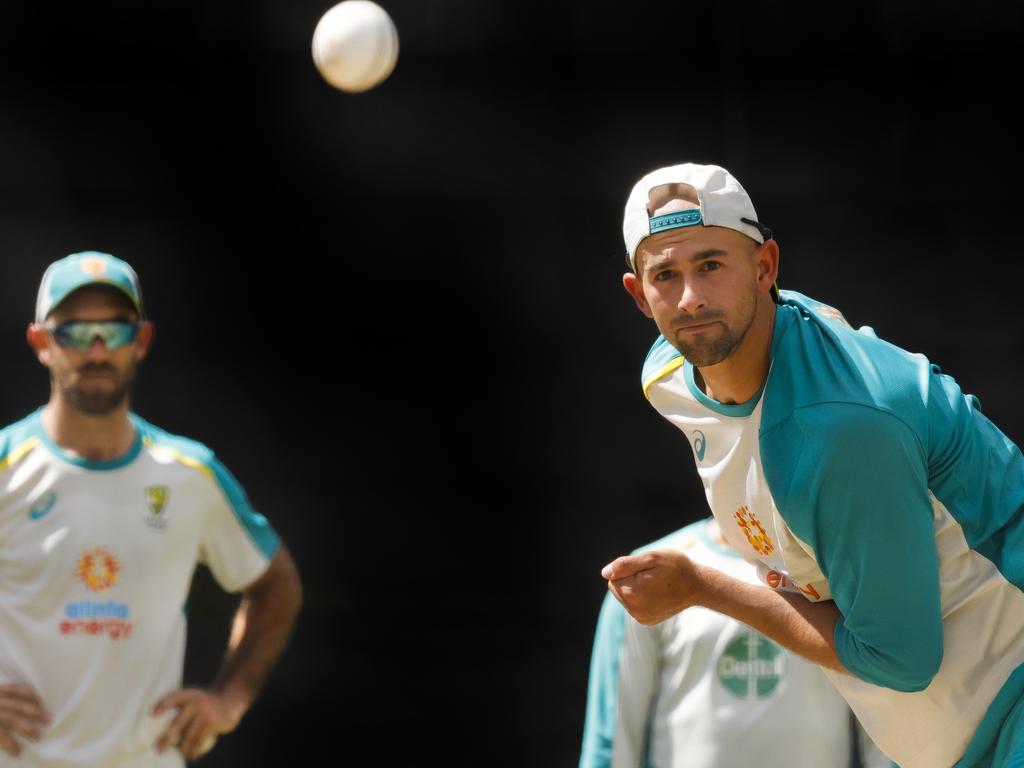 Ashton Agar bowls during an Australian T20 training session. Picture: Jenny Evans/Getty Images
Another possible explanation is that Australia are keen to play two frontline spinners in the form of Agar and Zampa, and this is a way of getting them both into the team. It would mean that, theoretically, if match-ups or other circumstances dictated, they might not even require Agar's bowling, but he would still be worth his place in the XI if he could contribute regularly with the bat.
However, with scores of 13 from 13 balls and 26 from 31 balls, it is fair to say the Agar experiment is yet to yield positive results for Australia. Agar's strike rate is the lowest of all Australia's top six batters, while half of the deliveries he's faced have been dot balls. It will be interesting to see if Australia persist with the plan in the final T20I on Sunday despite the modest returns. With the likes of Warner and Steve Smith likely to return in time for the next time Australia play a T20I, Agar could well have just one more innings to stake a claim as the latest spinner to become a true all-rounder in the shortest format.