Cricket Australia to reveal reasonings behind Justin Langer decision to disgruntled ex-stars
The messy departure of Justin Langer has left a seismic rift in Australian cricket. But the ex-stars demanding answers over their mate's demise are set to get them.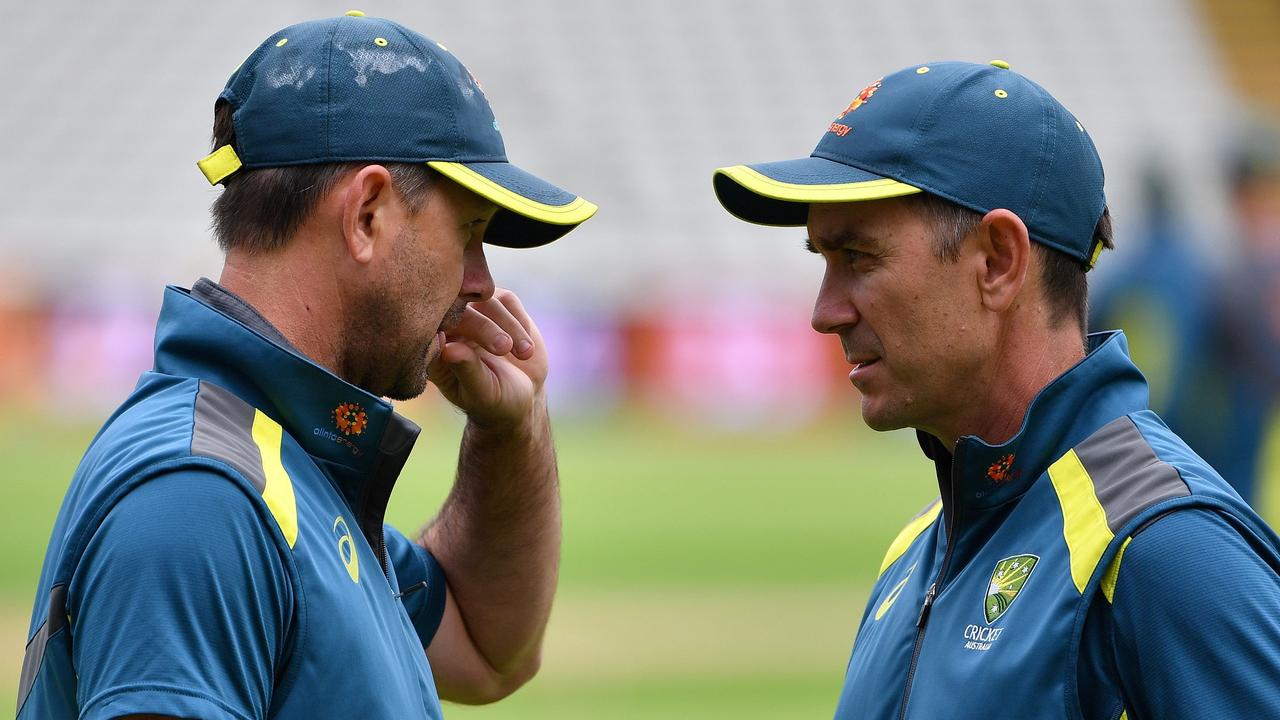 Justin Langer (R) with close friend and former teammate Ricky Ponting. Picture: Paul Ellis/AFP
Embattled Cricket Australia chief executive Nick Hockley will reach out to furious ex-players in a bid to calm the uncivil war which has divided the game.
Former Test captain Mark Taylor's declaration that the current playing group had ostracised cricket's retired greats over the demise of coach Justin Langer came as Adam Gilchrist became the latest icon to condemn the way his mate had been cast aside by the dressing room and the board.
Mitchell Johnson's vitriolic take-down of his former teammate and Australian captain Pat Cummins has been the ugliest of the dramatic fallout, but the deep anger expressed by the game's most influential voices Ricky Ponting, Steve Waugh, Taylor and Gilchrist has the potential to cause long-lasting damage to cricket's already tenuous public reputation.
Current players have remained largely silent on social media since Langer's departure, with Western Australian Ashton Turner the only international player to so far make comment on the coach.
Hockley is set to intervene and try to personally explain Cricket Australia's decision to ex-stars – including the game's leading TV commentators – who are highly emotional and demanding answers as to how Langer could be brutally moved on when the team has just won a World Cup and Ashes.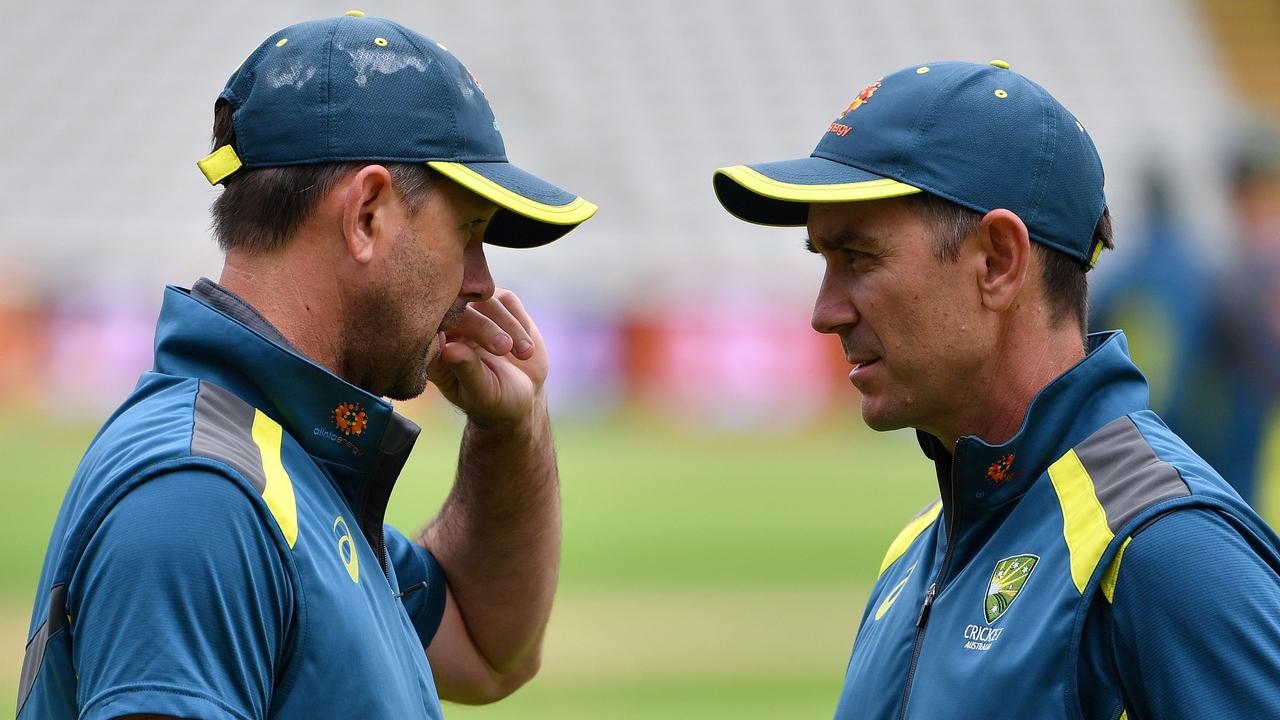 Justin Langer (R) with close friend and former teammate Ricky Ponting. Picture: Paul Ellis/AFP
"People obviously have very strong views and opinions. Absolutely, I certainly will be reaching out to some of the legends of the game who are also JL's former teammates and very close mates," Hockley told News Corp.
"I think it's only natural that they all have strong opinions. I think it's only natural they'll support and back Justin as their mate.
"I certainly want to sit down and contact them and explain our plans for the future – the coaching set-up and the structure as it evolves so that everyone has a really clear understanding of that.
"There's a fair bit of emotion at the moment but it's certainly my intention to reach out and speak to them and it's something I and others in the team will continue to do as a matter of course, because I think they've got really, really valuable opinions."
Still can't get over what a pathetic day for Australian Cricket yesterday was. 😞

— Adam Gilchrist (@gilly381) February 6, 2022
Former Test captain Michael Clarke questioned on Sydney radio on Monday who outside the playing group had actually been consulted about Langer's future – adamant the "big three" of Australian cricket Ponting, Waugh and Taylor should have been conferred with before the decision was made.
CA were bracing for the fact the fallout of removing Langer would be fierce, and Hockley said the game will always be working hard to build trust.
"I think we'd know that JL holds so much affection, so much admiration for everything he's achieved, not just over the last four years but also as a player," said Hockley.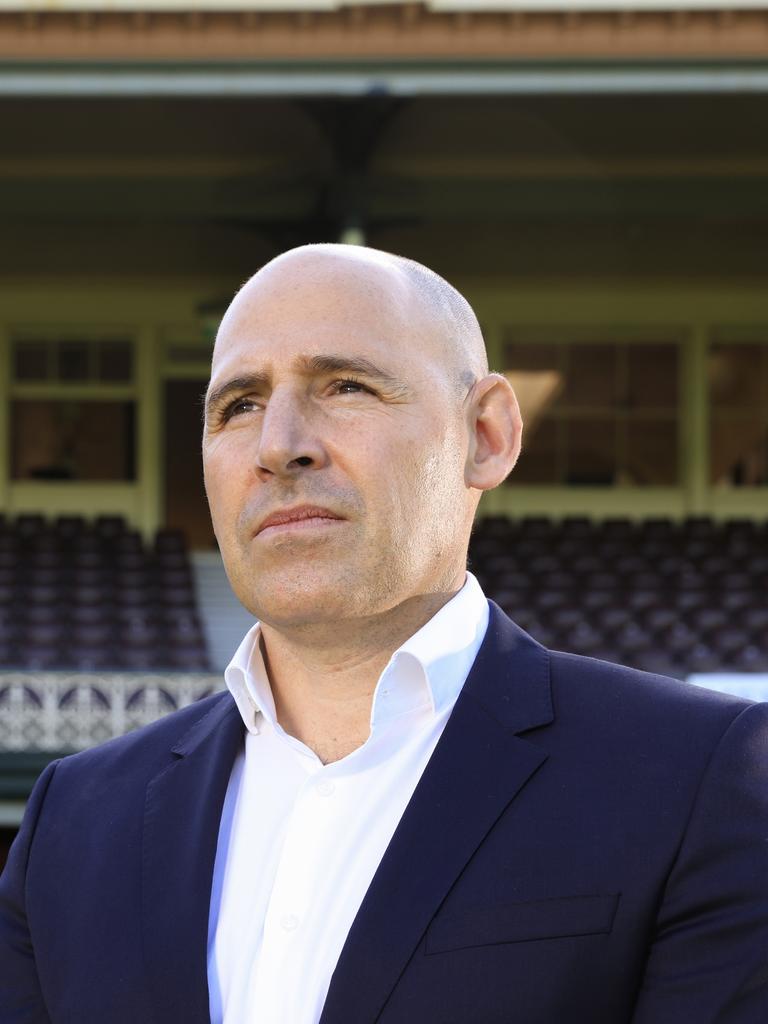 CA CEO Nick Hockley. Picture: Mark Evans/Getty
"We're always trying to build trust. I've been really transparent and clear and consistent all the way through, ever since the middle of last year. I don't know how I could be any clearer. We were taking a really strong project focus on those two campaigns (World Cup and Ashes) and then we would sit down and do a thorough evaluation of the needs going forward. And that's precisely what we've done.
"It's been a very, very difficult decision and there's been clearly some very strong and differing opinions on this … and many people who are disappointed in the outcome … but we stand behind the thoroughness of the process and the fact we're working in the best interests of Australian cricket."
Ponting has labelled Cricket Australia's handling of Tim Paine's resignation as captain and now Langer's as coach as "embarrassing."
Gilchrist said on Monday he was also most appalled by what he sees as cricket's "churn and burn" attitude towards the human beings who serve them.
"… I think through the last few days Justin realised that a lot of those key fundamentals and values that he has always and consistently based his life on, there was very little of that coming from either within the group or from Cricket Australia, and that's where again where I think my focus goes to now," Gilchrist said on SEN's Whateley program.
"… they (players) may well sit back in a year's time and say, 'Look, we did it, we got the results', but the cost on a human being and a family and the method with which everyone has gone about this, (not to mention) Cricket Australia and the board, it just stuns me.
"The personal capital and the human capital that they are prepared to churn and burn is extraordinary.
"I think it's quite reckless and some of the decision-making over a long period of time in there has been fuelled by greed, it really leaves me staggered."