Inside Cricket Australia's investigation into former-captain Tim Paine's lewd messages
Details of Cricket Australia's investigation into the Tim Paine scandal can be revealed, including how the lewd messages were missed in an initial probe.
Tim Paine art for online
Cricket Australia's investigation three years ago into Tim Paine's scandal failed to uncover all of the text messages which led to his resignation as Australian Test captain.
News Corp can reveal that the woman at the centre of the allegations, a former Cricket Tasmania employee, was not interviewed and it is claimed she declined to co-operate with the probe.
Cricket Australia paid an external company to forensically examine Paine's phone, which extracted all the data and searched for keywords and images.
But nothing from the November 2017 exchange with the former receptionist, who resigned in 2018, was found.
CA had access to sections of the texts, which were supplied by Cricket Tasmania, but not the entire exchange or the images sent by Paine.

The full extent of the sexting scandal was only uncovered by News Corp's Herald Sun investigation which broke the story on Friday and detailed Paine's lewd texts prior to his resignation.
Paine was grilled by CA integrity chief Sean Carroll and legal counsel Christine Harman in Brisbane shortly before jetting to England to lead the Aussies in a five-match ODI series, which England won 5-0.
Paine received security escorts through Brisbane and Heathrow (London) airports for that tour after forgetting his passport.
The 36-year-old appointed an independent lawyer during his integrity interviews.
He fessed up to the allegations, but said it was a text exchange between two consenting adults.
Without being able to examine mobile phone evidence or interview the woman, investigators concluded no breach of the code of conduct was found.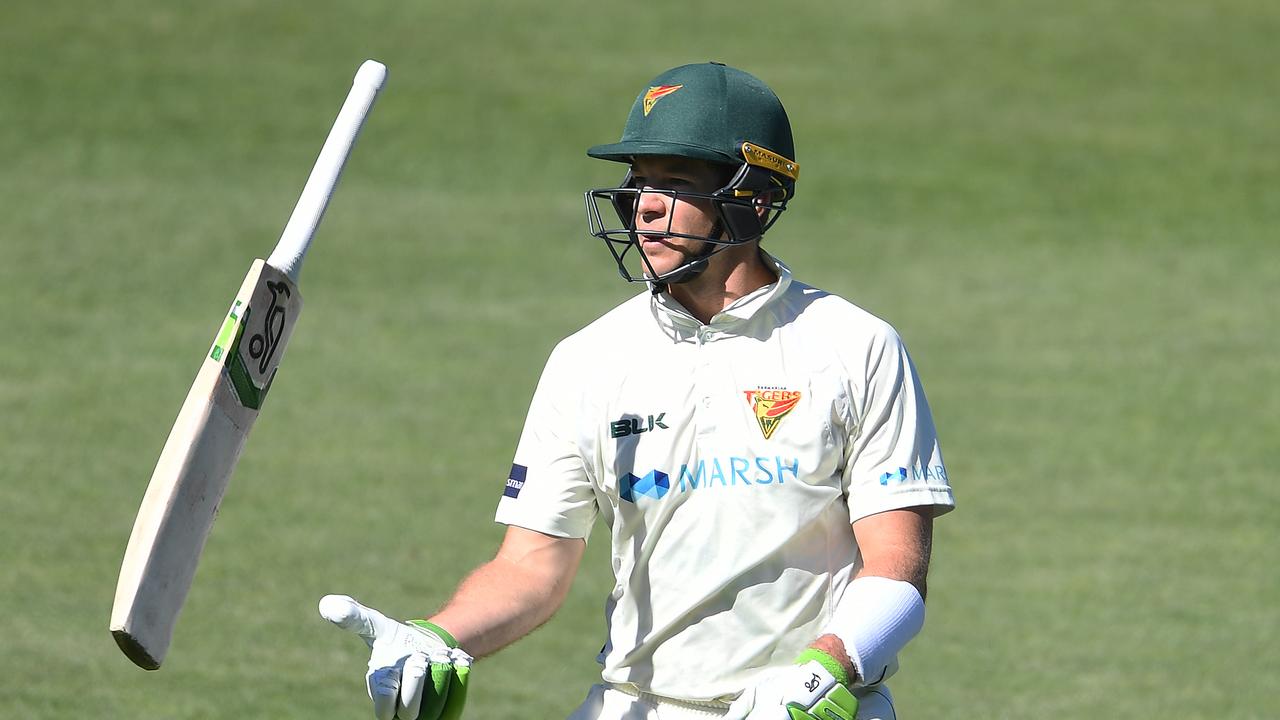 Tim Paine's lewd text messages were revealed by News Corp on Friday, shortly before he resigned. Picture: Steve Bell/Getty Images
The exchange occurred four months before Paine was parachuted in as Test captain in the aftermath of Steve Smith's sacking due to the sandpaper furore.
Paine co-operated fully with the probe and did not sugar-coat his involvement or deny that he had sent lewd content which included a picture of his genitalia.
Paine also chose to tell coach Justin Langer about the embarrassing incident.
CA thoroughly examined the incident but concluded that their new skipper had not breached the sport's code of conduct.
The findings were then relayed to the Cricket Australia board, which chose not to take action.
It was not Cricket Australia policy to release the findings of an investigation that had found no wrongdoing.
Chief executive James Sutherland and Kevin Roberts, who replaced Sutherland in October, 2018, were also briefed on the incident while current chairman Richard Freudenstein and CEO Nick Hockley confirmed on Saturday they were briefed of the historic case and how it was handled when they assumed their roles.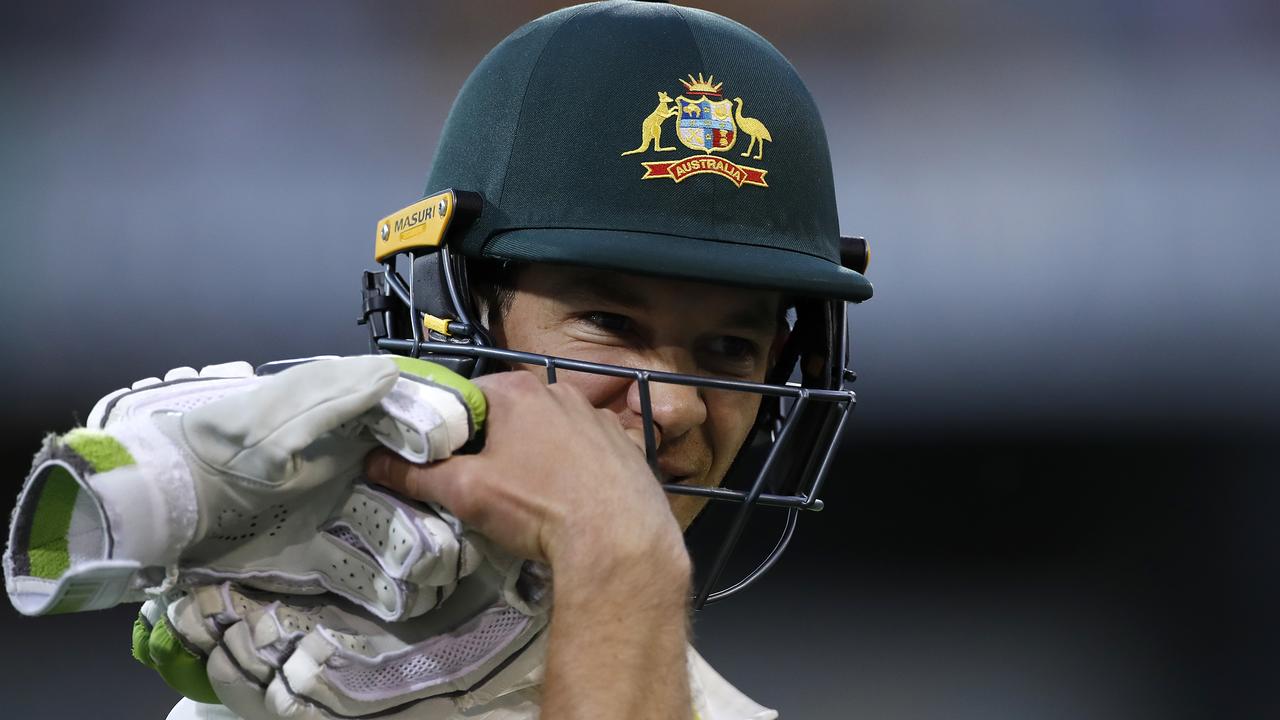 Tim Paine is still available for selection in the first Ashes Test at the Gabba. Picture: Ryan Pierse/Getty Images
Freudenstein admitted his board would not have reached the same conclusion as the board did in 2018.
"While I cannot speak about the original decision-making in 2018, what I can say is that faced with the same circumstances, and with the benefit of all relevant information about this matter, Cricket Australia would not make the same decisions today," he said.
"I acknowledge that the decision clearly sent the wrong message to the sport, to the community and to Tim – that this kind of behaviour is acceptable and without serious consequences.
"The role of Australia Captain must be held to the highest standards.
"Since 2018, the organisation has implemented more education for players including training in relation to acceptable behaviour and engaging in social media, including the exchange of sexually explicit material.
"But what is clear is that there are lessons to be learnt and we, as an organisation, have more to do and will do more in this area."
Former Australia ODI and T20 player Dirk Nannes questioned why Cricket Australia kept quiet about the incident at the time.
"How guilty is Cricket Australia in trying to keep this hush-hush, and trying to keep the image of its captain as clean as possible," Nannes told ABC radio.
"It reeks of an organisation that's on the back foot after the Newlands scandal, trying to cover up and make sure there weren't two fallouts of an Australian captain in quick succession.
"I think that's what they've done. They've tried to cover it up and now it's sort of unravelled a bit, and they've got a lot of mud on their hands."
– News Corp Australia Sports Newsroom

Originally published as Inside Cricket Australia's investigation into former-captain Tim Paine's lewd messages