John Buchanan: Players conspired against Justin Langer once he'd done saviour job they needed
Some senior Australian players clearly want a watered-down version of Justin Langer's approach to excellence, writes JOHN BUCHANAN.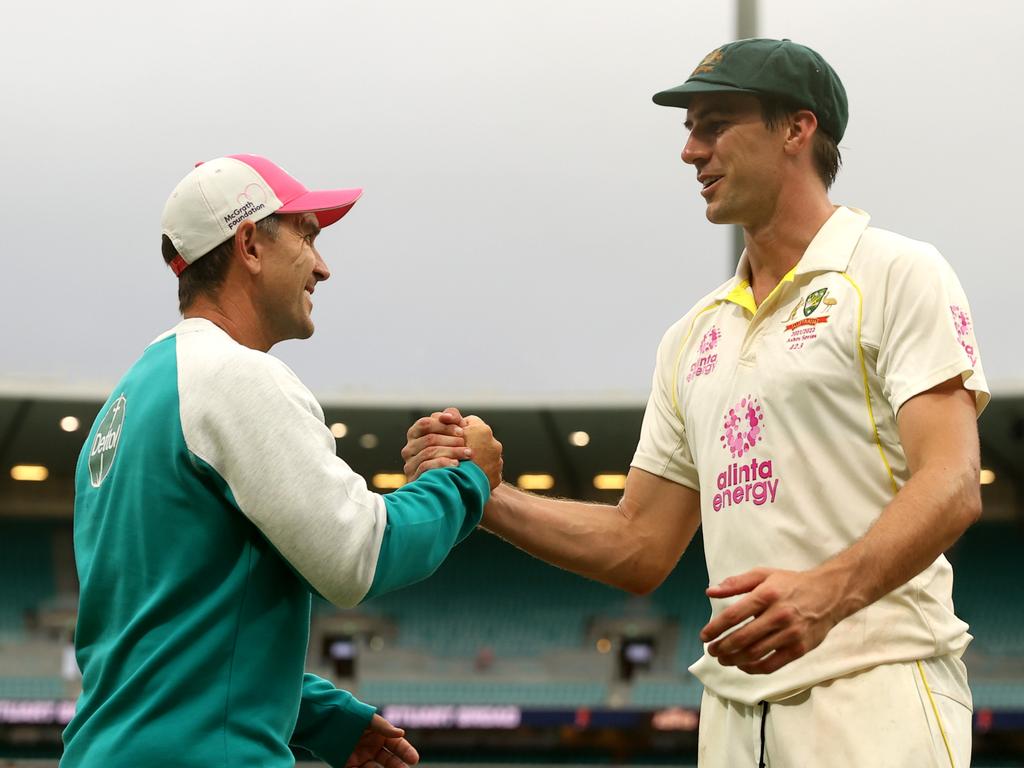 The same man who brought the players together is they one they called to go, writes John Buchanan. Picture: Mark Kolbe/Getty Images
Aside from the anonymous media leaks, there was a moment last year where the divide between what Justin Langer values, compared with that of some of the senior players, was laid bare.
It came ahead of the white ball tours of the West Indies and Bangladesh.
To Justin, representing your country is the ultimate. Whether it's a hyped-up Ashes Test before a packed MCG or a relatively low-key series of ODI and T20I matches played in a bio-bubble across the globe, the honour of playing for Australia remains the same.
That evidently was not the view of some senior players. More than half a dozen of them withdrew from those tours, including the future Test captain in Pat Cummins, in a year in which many had been happy to play in the Indian Premier League (and were ultimately chartered home via the Maldives).
In that case, the players were publicly supported by Cricket Australia even though, as far as I'm aware, there was no significant medical or other underlying reason for their withdrawals. That wouldn't have sat well with Justin. He didn't say anything publicly about it – that's not his style – but centrally-contracted players self-selecting out of playing for Australia is the opposite of pretty much everything he stands for.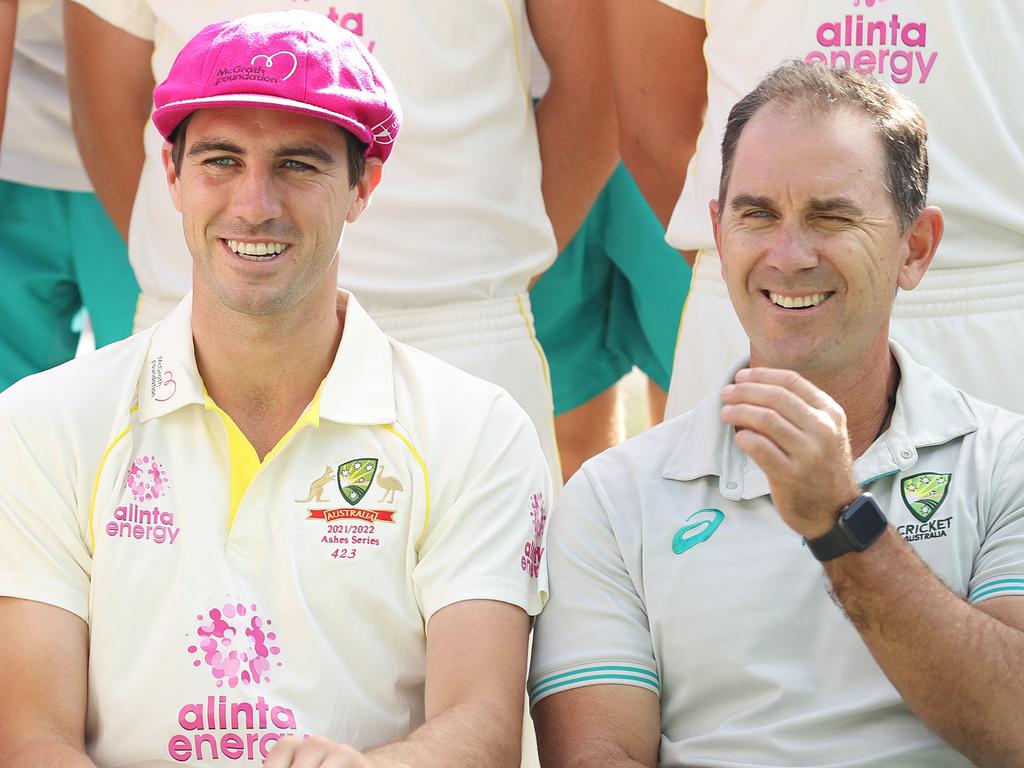 Cummins showed his reluctance to publicly endorse Justin Langer for a new contract. Picture: Mark Metcalfe/Getty Images
It's interesting to me that CA would see fit to speak out in support of senior players opting against representing their country but not in defence of their coach, a legend of the game, whose reputation was being besmirched in specific areas of the media.
Not a word from the CEO, the head of high performance or the chair (although the latter role has been pretty fluid of late) while the saga dragged on. Unless I've missed something, the only thing I've seen in the last few months out of the CA top brass was a press statement about a report of a supposed JL blow up during confidential negotiations.
It's a joke. You don't treat people like that.
CA should have decided his fate some time ago. If they were going to renew, make the call. If they were going to do him over, just get it done. Dragging it out in the manner they did has hurt everyone, themselves included.
And when we finally did hear from Nick Hockley on Saturday, his comments were embarrassing, disappointing and out of touch with the Australian cricket-loving audience, in my opinion. Bureaucratic gobbledygook. "The team is transitioning." "The team is evolving." "We followed the process we said we would." "We are project managing (series such as T20 & Ashes)." "Consulted and conducted a needs analysis." "We are looking at shared leadership."
These words ring hollow when one considers where the team was when Justin started and where they are currently. Just as Justin took on hard feedback last year, so too should key decision-makers Hockley, Ben Oliver and Cummins review their own contributions to this whole, lamentable affair.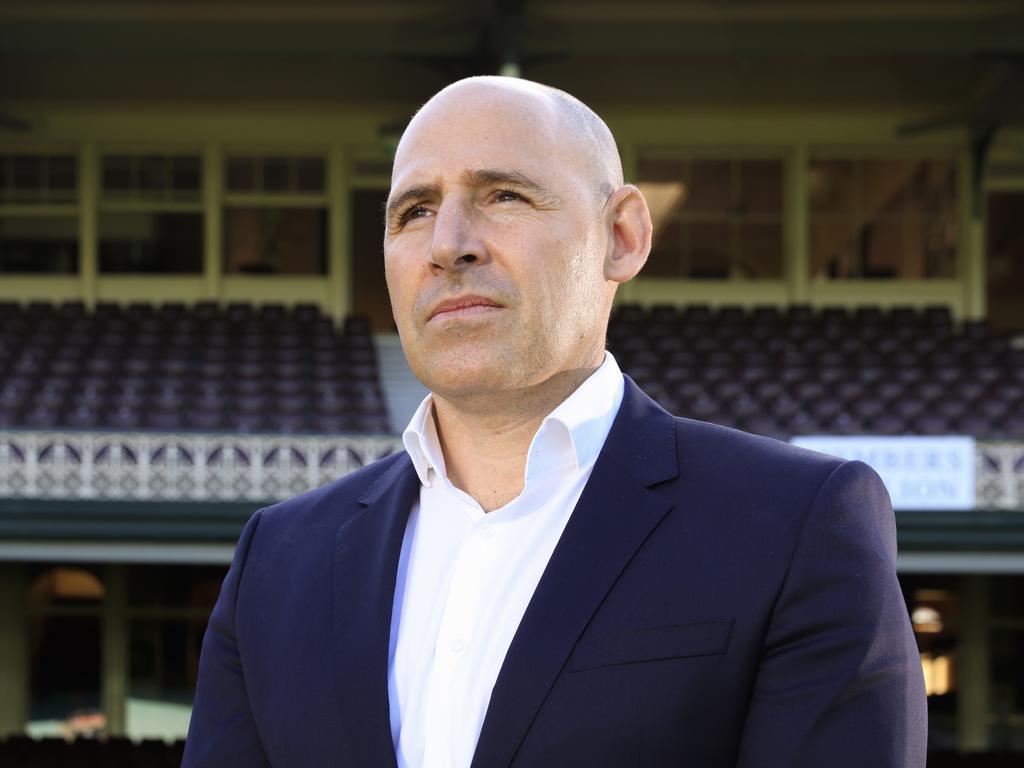 Nick Hockley evaded the big question during a press conference on Langer's resignation. Picture: Mark Evans/Getty Images
In a way, I'm happy Justin has decided to walk away. A contract extension of any length would have been something of a poisoned chalice. The innuendo and undermining from his detractors would have continued and he'd have been forever looking over his shoulder. Either that, or he would have had to severely compromise his approach to coaching to make them happy.
In both scenarios, the term in office would've been short.
There has no doubt been selfishness exhibited on the part of some players.
They were happy for Justin to rescue them from catastrophic errors of their own making after Cape Town and take the bullets that came with that. And now that he has delivered them from arguably their lowest ever point back to the top of the Test rankings, they decide they want someone who will restore their autonomy.
I'm not sure precisely what they want in a coach but it will no doubt be a watered-down version of Justin's view of excellence. At least that person, whoever it is, will inherit far more solid foundations than Justin did when he started in the role.
Justin did everything asked of him by CA, although he would be the first to admit he wasn't perfect.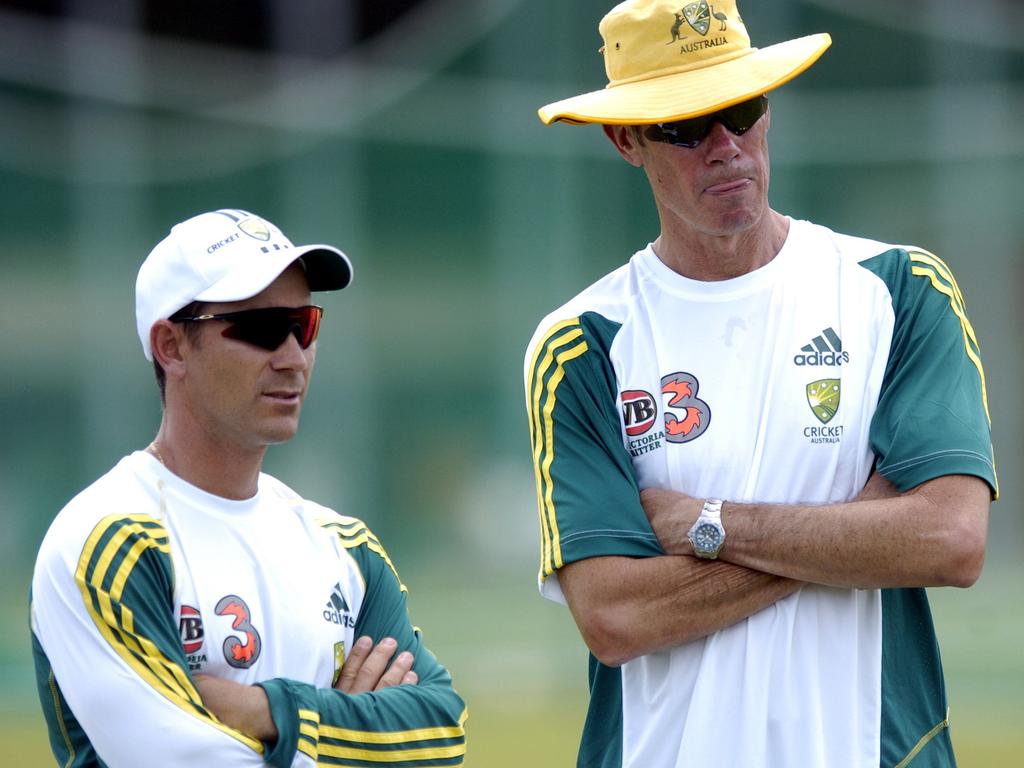 Knowing Justin Langer personally, Buchanan believes attacks on aspects of his character aren't accurate. Picture: AAP Image/Tony Phillips
He has been described as volatile but I don't necessarily agree with that. He is excellence personified and when people don't deliver what is clearly expected of them, that's when he loses his rag. He is hardly the first coach to do this. But, unlike many of his contemporaries, he thinks and cares deeply. Many within the team will tell you that after a blow up, he will reflect and engage them again in a more conciliatory tone.
This is Justin's way. In a perfect world, you would love to know what to say, how to say it and when to say it every time, but sometimes you don't get it right, especially in the emotional and pressure-filled environment of international sport.
Some players didn't like it. Justin vowed to improve. But, somehow, despite one of the most successful six months for the team in living memory, it wasn't enough.
Coaching is not a popularity contest, but the relationship between coach and captain is important, much like a chair and a CEO in the corporate world. I was fortunate to have good relationships with Stephen Waugh and Ricky Ponting. It was evident Justin didn't have that with Cummins and perhaps Aaron Finch. The question now is how far that player power will extend in the next iteration of the Australian men's team.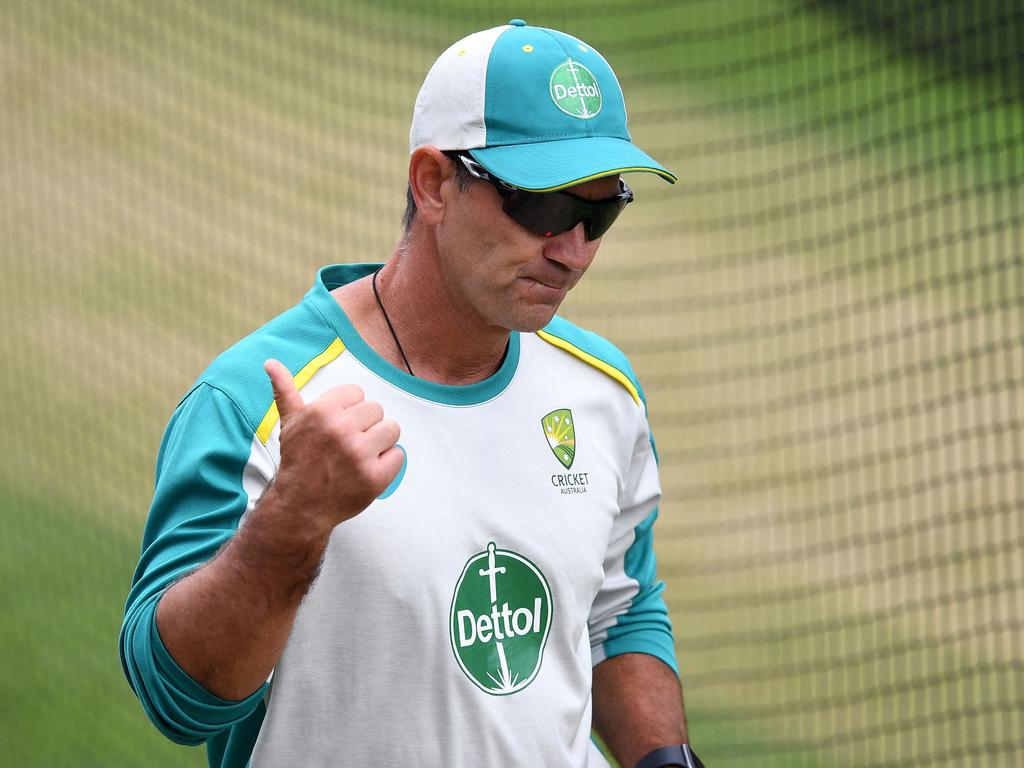 Justin Langer struggled in his relationships with his captains. Picture: William West / AFP
The new coach and captain will then need to pull together the different factions in the team: those who supported Justin, those who were ambivalent and those who were against him.
Pragmatism will ensure this happens. It's a cut-throat industry and players, no matter which side of the Langer divide they sat on, will still want to get selected for Australia and earn contracts, just as staff will want to maintain their employment.
CA knows this. Indeed that is how they have gone about managing player distrust towards them and wayward states over the years: through the purse strings. Unlike the football codes, CA is acutely aware that movement of labour is limited in cricket. Keep quiet, do your job, accept who's coming in, look after yourself.
The schedule also dictates that the team must come together regardless of how they're feeling. A T20I series with Sri Lanka is days away and then comes the tour of Pakistan. When there were questions being asked of my job after the 2005 Ashes defeat, we were straight into a Test against the World XI. Today's controversy is tomorrow's fish-and-chip wrapper. The game moves on.
At the end of the day, cricket is an individual game dressed up in team clothing.
As dark as the day may seem for Justin, I'm excited for what lies ahead for him. He won't be able to see that through the emotion and disappointment of the moment, but Australian and international cricket will forever remember him as the man who restored trust in the national team – and he will not want for opportunities elsewhere.
Langer will get more coaching opportunities – and could be a key contender for the English job. Picture: Jonathan DiMaggio/Getty Images for the Australian Cricketers' Association
One of Justin's key principles is trust. Anyone who knows him will tell you the same.
This issue, when you get to the heart of it, has been all about trust and mistrust.
Mistrust, and those who sewed it through anonymous media attacks, won this round.
But there are plenty of other jobs out there that place a high premium on trust.
Justin would be an asset in any of them.