Justin Langer quits: All the fallout after Australian coach resigns
While Justin Langer led the Aussies to glory this summer, the damage was already done. And a crisis meeting was ultimately the beginning of the end.
"I'll stop you there … just to be clear, we're not getting rid of Justin Langer."
Words to this effect were uttered by then Cricket Australia Chairman Earl Eddings during a crisis meeting with Tim Paine, Pat Cummins and Aaron Finch about Langer's coaching style last August.
Players were worn down by Langer's volatile mood swings and wanted a change in coach.
Eddings made it clear that option wasn't on the table and reinforced to senior players that the meeting was about how to find solutions to the impasse, and present ways Langer must alter his approach to satisfy the desires of the playing group and staff to achieve a workable relationship.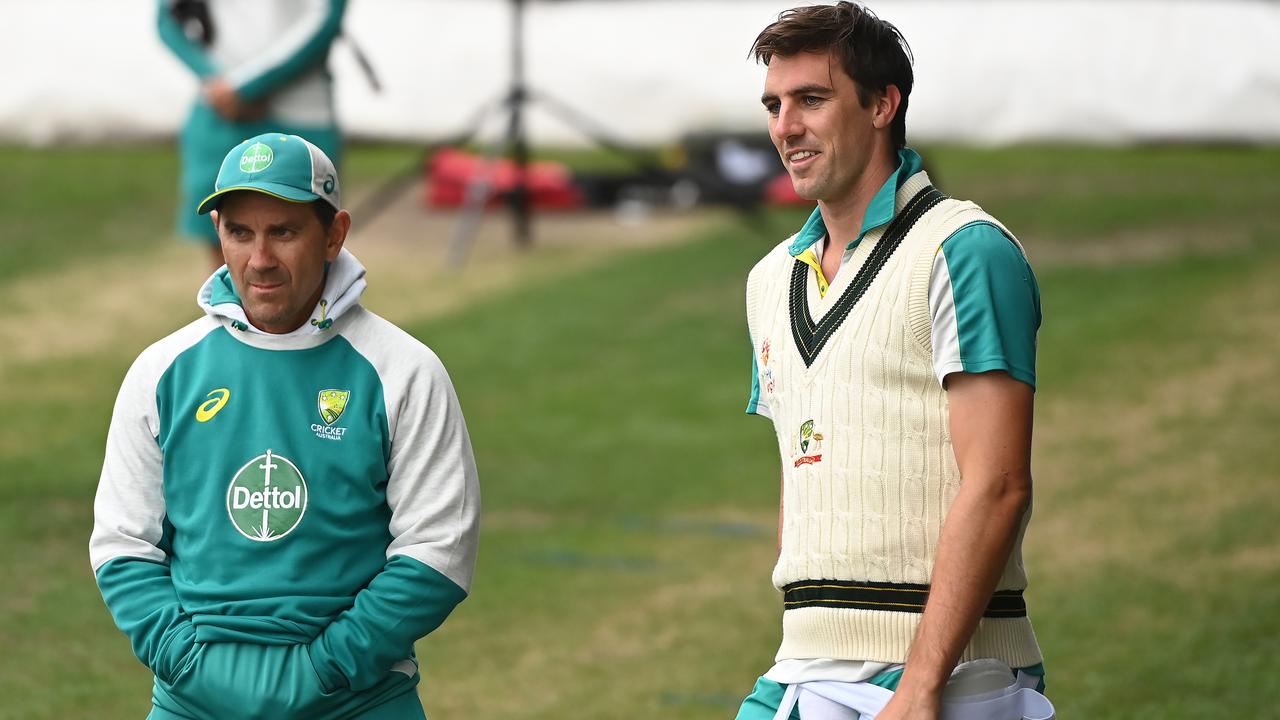 Particular players had enough of Justin Langer's volatility. Picture: Steve Bell/Getty Images
As a result, Langer took a back seat at the Twenty20 World Cup in October, handed responsibilities to his assistants and senior players, and Australia broke a 15-year drought to win the title for the first time.
A decision was made not to discuss Langer's prospects of a contract extension until after the Ashes.
Then Australia powered to a 4-0 demolition of England, with only rain in Sydney stopping the team from clinching the final wicket they needed for a historic whitewash.
But despite this summer of unprecedented success, it made no difference to Langer's chances of survival.
As far as players were concerned, Langer was on borrowed time from that August meeting.
After the World Cup final triumph over New Zealand, Langer could barely buy a public compliment from any of his players.
In any sport, once a dressing room is lost it's almost impossible to get back.
It was brutal because just like he deserved backlash after last summer's Test series loss to India, Langer deserved recognition for winning the World Cup and Ashes – even if he had taken a backseat as asked.
Several sources say that it was a loud minority rather than the majority of players who wanted Langer gone, with his manager James Henderson on Saturday labelling them a "faceless few."
Ricky Ponting also said on ABC radio that Langer felt it was only "a small group".
But even if that were the case, no current player – other than Usman Khawaja late last year – has really offered anything resembling public endorsement of Langer.
It matters little how big the group of dissenting voices were in the end anyway if they included the Test captain Cummins and the white ball skipper Finch.
The new captain has shown that although he's a nice guy, he's much more than that: a strong leader who doesn't flash around fake appraisals.
Chief executive Nick Hockley admitted in his press conference that he felt Langer's presence in the team was causing disunity in the ranks.
When coaches are usually judged on wins and losses, it's not fair how it's all transpired for Langer after the best summer of his four-year tenure.
But former Australian coach John Buchanan hit the nail on the head when he questioned why on earth Langer would want to continue anyway with an obvious lack of support from players and administrators.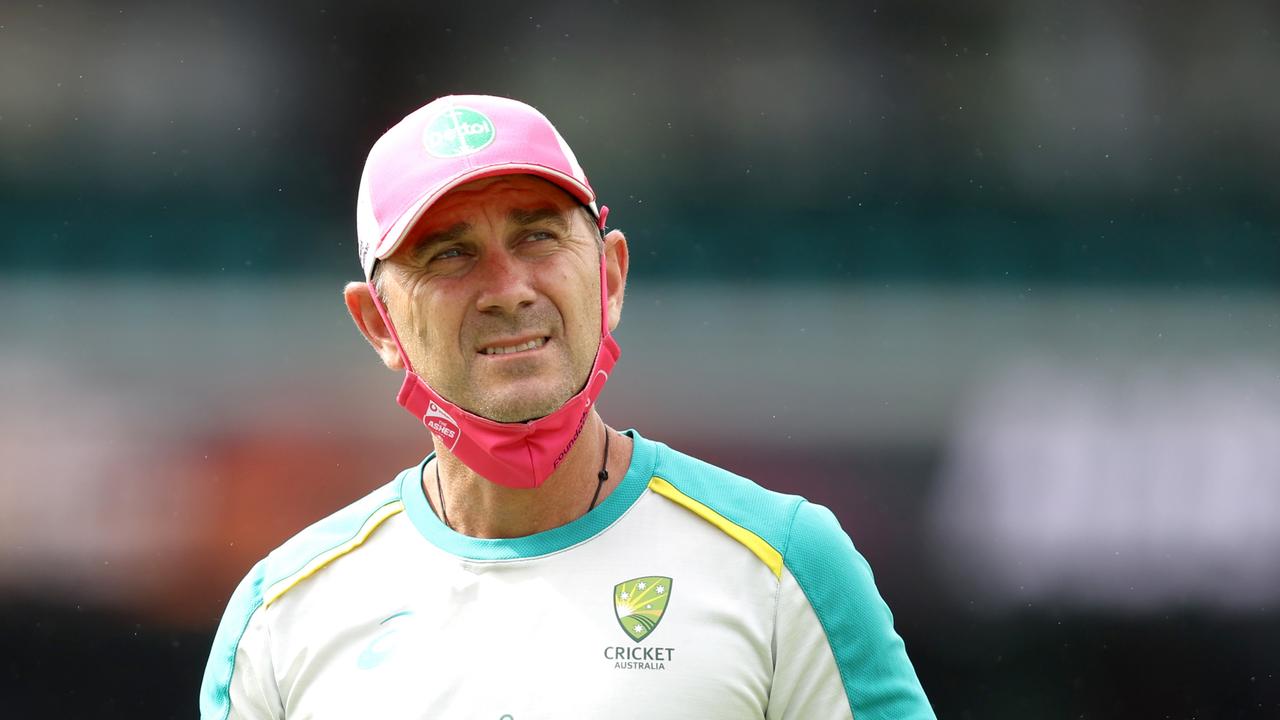 Langer, Mark Kolbe/Getty Images)
Cricket Australia's embarrassing handling of the saga has lacked courage.
That has little to do with the ultimate decision that Langer had to go, but leaving him hanging on the vine for three weeks.
A man who had sacrificed so much for Australia, had spent months away from his family, had flown to Paine's side in his darkest hour, was left to sweat over issues Cricket Australia has known about for 12 months.
The token gesture of a six month extension was the final insult.
There is an irony in the fact it was Western Australia who crossed the floor to roll Chairman Eddings late last year. Had they maintained their support, it's possible Eddings survives and doesn't hesitate in extending the contract of Western Australia's favourite son.
But that's irrelevant now, and the fact is it would have been fraught for Langer to continue as coach without the support of his captains and senior players.
Langer didn't deserve to be sacked in August, but the obvious issues that had bubbled to the surface were never going to go away.
Cricket Australia has learnt a brutal lesson in the perils of kicking the can down the road and long-term damage has been done to the reputation of the sport that Langer had picked up out of the gutter.