Pat Cummins' expected promotion would create an unofficial Test 'captaincy rotation' policy
No one doubts Pat Cummins' leadership credentials. But how will he balance those with workload management as an elite fast bowler?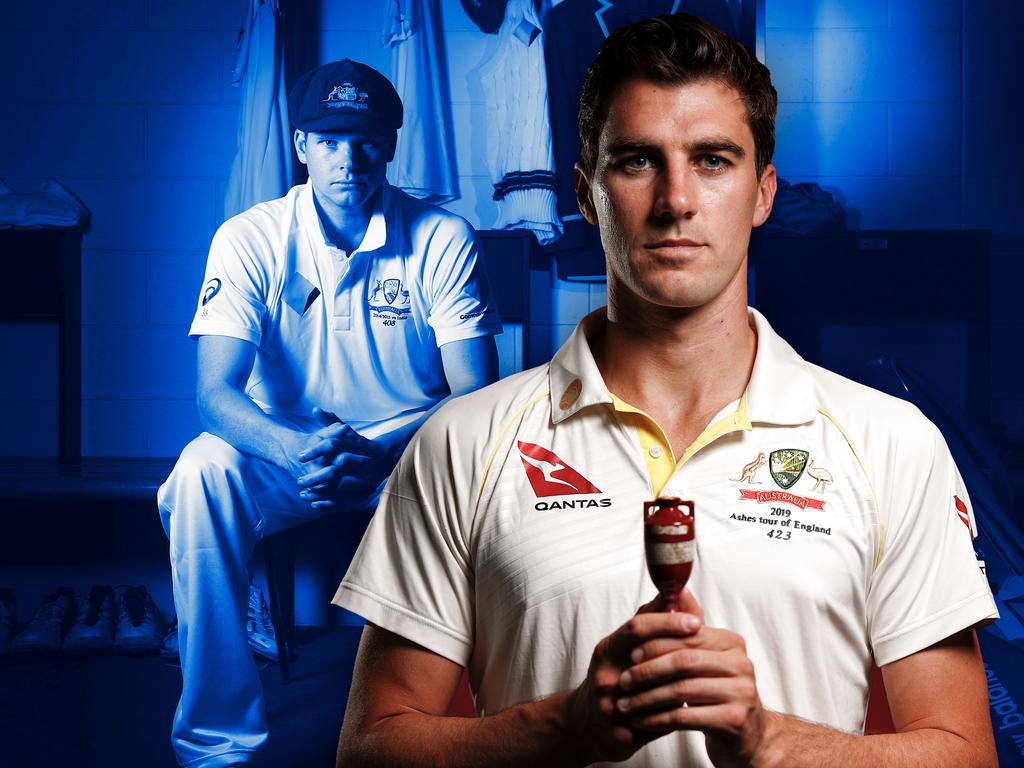 In the early 2000s, then St Kilda AFL coach Grant Thomas, always something of a maverick, decided that the Saints would announce a new captain every season. In Thomas' first year at the helm, it was Robert Harvey. Then came Aaron Hamill, Lenny Hayes, Nick Riewoldt and Luke Ball. Then Thomas was sacked at the end of 2006, but for the 2007 season, the first under Ross Lyon, St Kilda appointed Riewoldt, Ball and Hayes as co-captains. They'd all had experience by that point, and that was the crux of Thomas' idea, one considered radical at the time. He didn't want leadership to fall on just a single player, he wanted to cultivate a group of men capable of leading, and so shared the captaincy around.
It is highly unlikely that when Cricket Australia selectors, management and the board convene over the coming days to handle the sudden – although not all that sudden – reality of a men's Test team no longer captained by Tim Paine, they will have the philosophies of the one-time Saints Svengali Thomas at the forefront of their minds. But one of the options – indeed the option most likely – that presents the key decision makers at CA is to make an appointment that will almost inevitably lead to something of a repeat of Thomas' days at Moorabbin.
This will not be by design. But if, as expected, Pat Cummins is named Australia's 47th male Test captain (side note: the presidential manner in which this honour is numbered and reported speaks of its importance), CA will be setting themselves up for something of a rotating Test captaincy.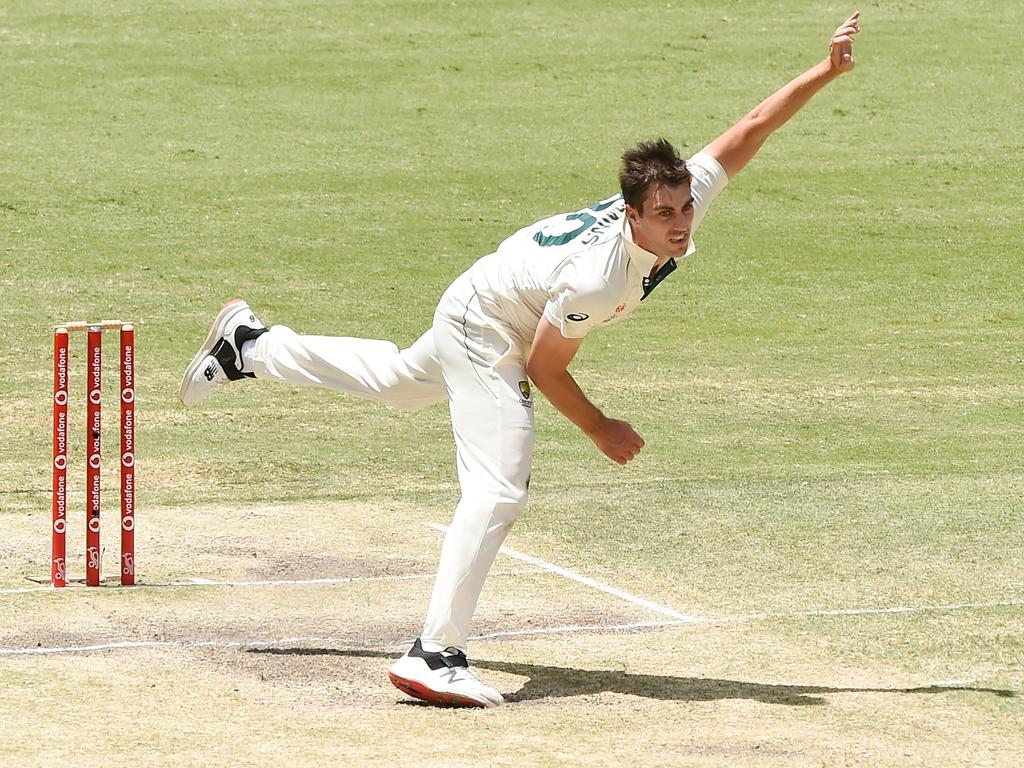 Pat Cummins has been suggested as the likely choice to succeed Tim Paine as captain, following the wicket keepers resignation from the post yesterday. Picture: Matt Roberts/Getty Images
Unlike Thomas' desire to expand the pool of leaders at St Kilda, CA's will be doing so out of necessity. As a fast bowler, Cummins will be entering territory not charted for 65 years should be named Test captain. It was 1956, the year television was introduced in Australia, that Ray Lindwall skippered the side for a sole Test. Captaincy of Australia has for decades been almost entirely the domain of batters. That made Paine, as a wicketkeeper, an exception. But Cummins would be an even rarer breed of captain.
It has been slightly more common overseas. Waqar Younis, Wasim Akram, Courtney Walsh and Heath Streak are among those in recent decades to have led their sides as fast bowlers. Geoff Lawson led NSW. Imran Khan, admittedly an all-rounder rather than a pure paceman, led Pakistan to the 1992 World Cup on these shores.
Just this week, national selection chairman George Bailey said that Australia should employ a squad mentality for the upcoming Ashes series. The subtext was clear: the Aussie quicks would be rotated during a series containing five Tests in six weeks.
This happened two years ago in England, although on that occasion Cummins was the only paceman to play all five Tests.
His form didn't really dip either.
But despite being incredibly durable over the past five years – particularly given his prior injury history – it would be wishful thinking to expect Cummins will be able to play every Test over the next year, with tours of Pakistan, Sri Lanka and India all mooted for 2022.
Are the selectors and board prepared to name a captain they know might need to be replaced for a Test once every series or two?
And if so, who deputises? Steve Smith – already with a wealth of Test captaincy experience – would be a favourite, but could someone like Marnus Labuschagne be given the chance? Or even Alex Carey, formerly national white-ball vice-captain, to replace Paine.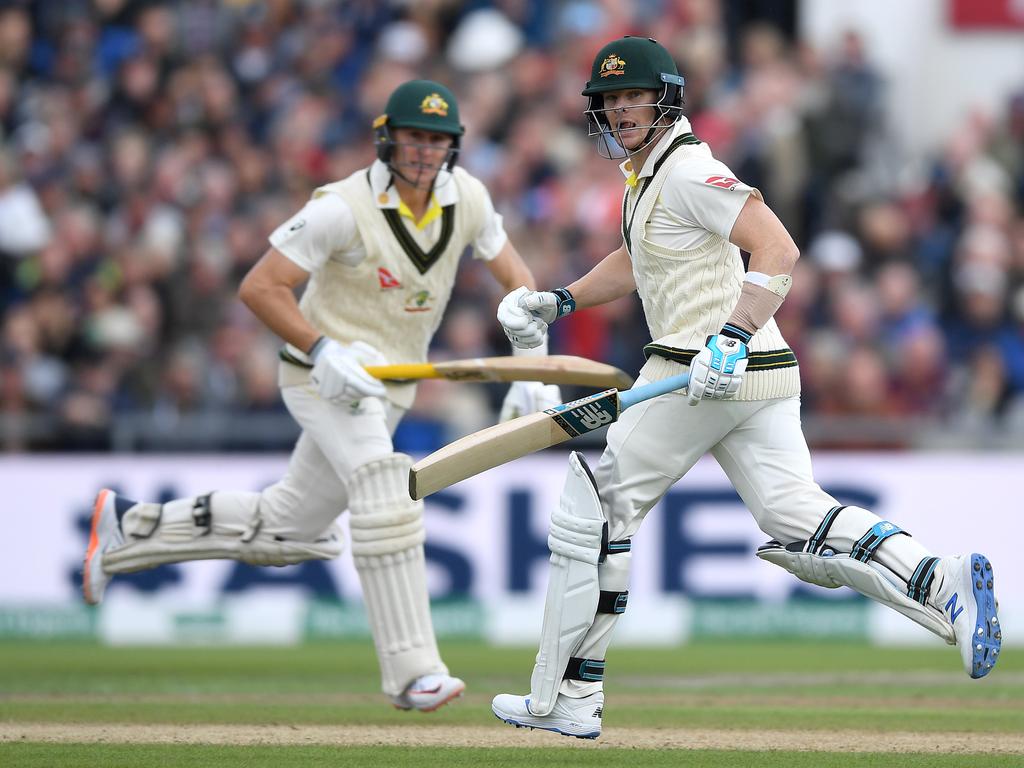 Steve Smith and Marnus Labuschagne pick up a run during the first Test of the 2019 Ashes series. Both names have been suggested as options for a leadership team. Picture: Gareth Copley/Getty Images
Shaun Pollock – just last weekend inducted into the ICC hall of fame – led South Africa to 14 wins from 26 Tests between 2000 and 2003, at which point he was one of the world's pre-eminent fast bowling all-rounders.
He suggests pacemen can make good captains.
"I think it can work," Pollock said.
"You just have to learn how to take the emotions of your own bowling performance out of the equation as much as you can and have a good relationship with someone behind the stumps as that gives you a good second opinion.
"Batters are usually favored because they do the batting job, have time to transition between getting out and fielding and can give a full focus to the tactics and dynamics of captaincy.
"It also depends on how much the bowler is involved before becoming captain. If he is an integral part of the tactical side or captain of the bowling unit then the transition will be a lot easier."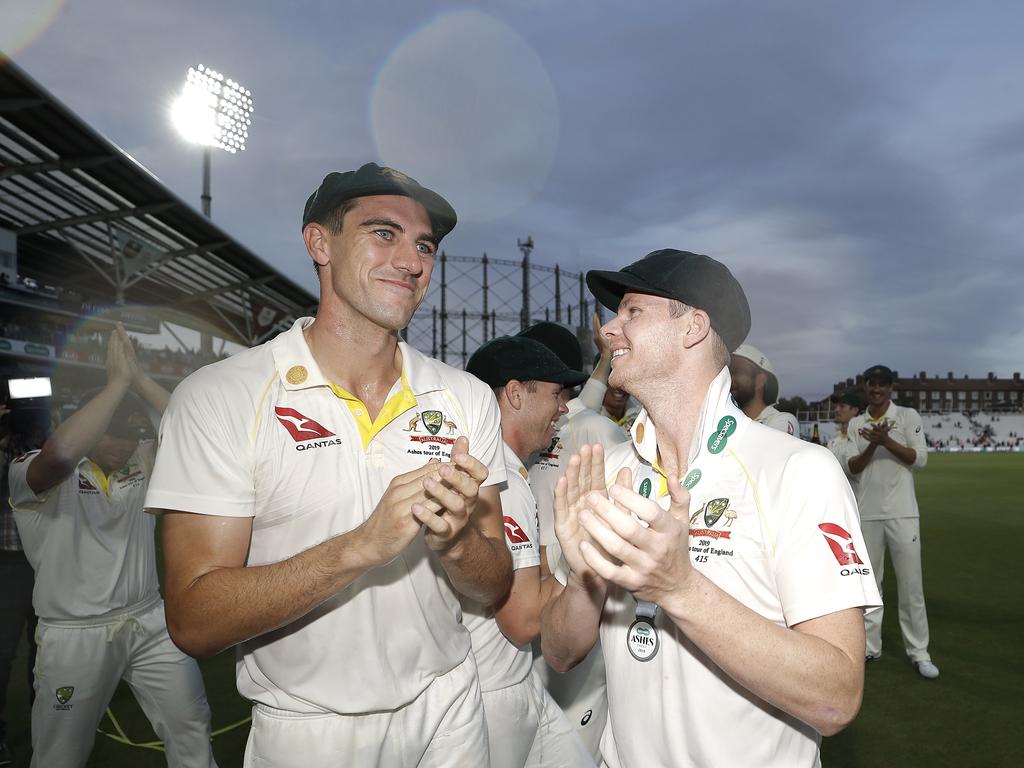 Pat Cummins of Australia and Steve Smith celebrate after the 2019 drawn Ashes series. Smith previously captained Australia before resigning in 2018. Picture: Ryan Pierse/Getty Images
But Pollock is more sceptical about chopping and changing mid-series.
"I think you would want continuity through any big series, and breaks can come at other times. So fitness of the individual is key but I don't think you want the player to miss. I think they would need to push through."
The counter-argument is that Australia is already very used to swapping captains frequently. In some respects it is a phenomenon a quarter of a century old, in place regularly since the dramatic splitting of the Australian Test and one-day international teams in the late 1990s.
On Thursday, Aaron Finch, the white-ball skipper, was parading the T20 World Cup trophy at the MCG, the day before Paine's teary resignation.
Of course it is one thing to have different leaders between formats, another to be changing mid-series. But given the nature of the cricket schedule these days, sacred cows are falling. Could this be the next one? Grant Thomas will probably be an interested onlooker.