Why Justin Langer should feel no guilt over potential England defection
He has a boxing kangaroo tattooed on his buttocks and "bleeds" for the baggy green but that shouldn't stop Justin Langer taking the England coaching job.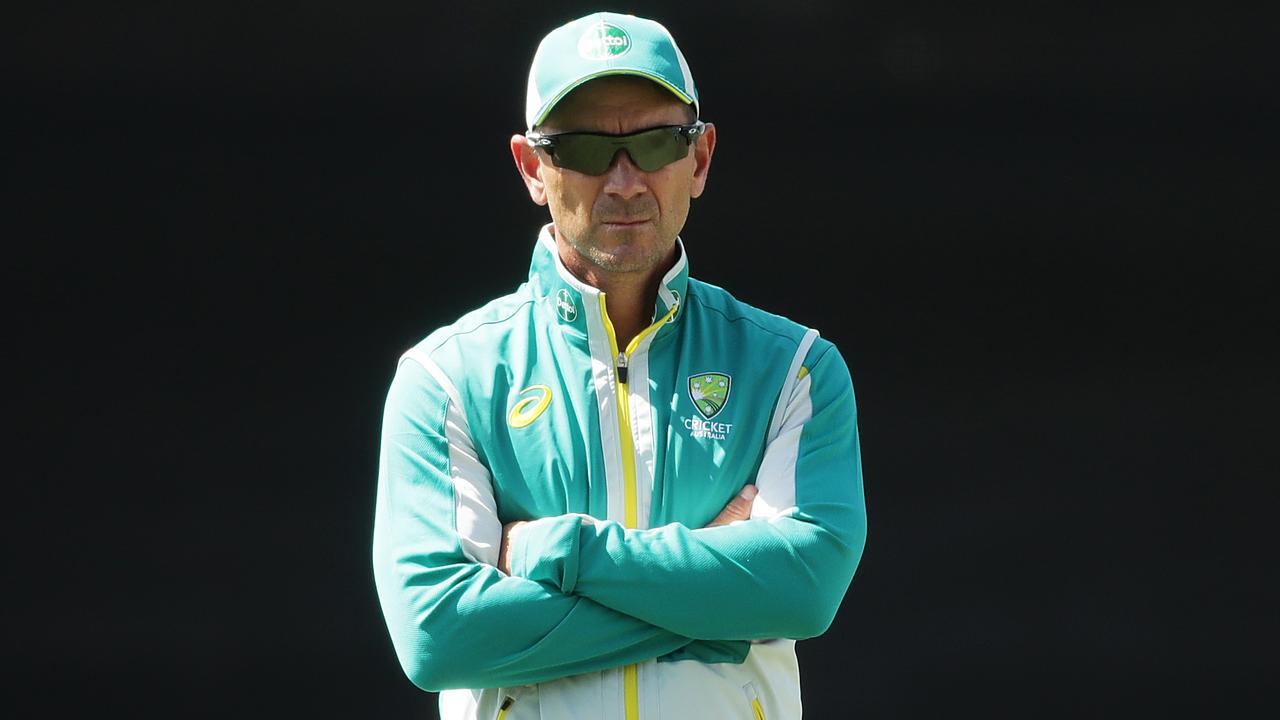 Justin Langer's former teammates have back the former national coach should take the vacant England job. Picture: Mark Metcalfe/Getty
Justin Langer might have a tattoo of a boxing kangaroo on his buttocks, but Australian cricket greats have urged him to cross enemy lines and coach England.
Former teammate Mark Waugh has declared Langer should feel absolutely no guilt or tentativeness about jumping the Ashes fence – should he want to continue as a career coach – after being "unfairly" shafted by Cricket Australia.
As England Cricket Board figurehead Andrew Strauss made it clear Langer holds great appeal to him personally as the man to take over the Ashes wreckage, former English captain Mike Atherton on Monday admitted perhaps the only obstacle to the most stunning coaching swap in the history of the game would be the fact Langer "bleeds" so much for the baggy green.
Fox Cricket expert Waugh said Langer might have played 105 Tests for Australia but needs no one's blessing should he decide to take a job with England and spark an extraordinary build-up for the 2023 Ashes in the UK which would pit him against the Australian players who wanted him out.
"Oh definitely. Why not? That's just business isn't it. That's professional sports," Waugh told News Corp.
"I think he'd definitely be a good option for England.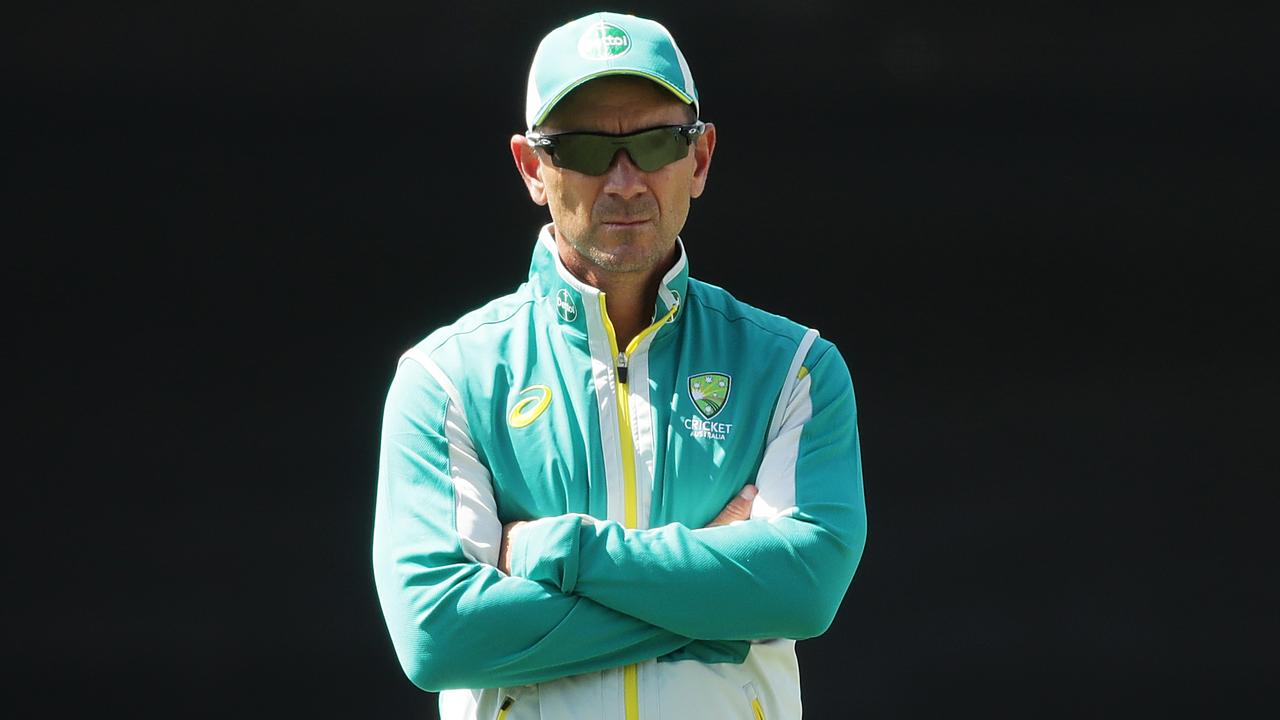 Justin Langer's former teammates have back the former national coach should take the vacant England job. Picture: Mark Metcalfe/Getty
"It's up to him, obviously. It's a high profile job, but a good job and it would certainly be a challenge for him and he's not one to back away from a challenge, JL.
"I would have thought he would be a good candidate for that job. I don't know who else is in line to get it, but he'd be one of the top ones I'm sure.
"If you asked Justin when he was a player would he ever help England out in any way he would have said definitely no, but things change once you're a coach.
"It'd bring a different dynamic to it with JL coaching.
"Whoever you coach you want that team to win even if you're an Aussie coaching England, so it'd be interesting."
Matthew Hayden also backed his former opening partner to coach England, but conceded his personal wish would be for Langer to take time with his family.
It was only two years ago that another Australian Trevor Bayliss was coaching England and the possible coach swap would take on another level again if the experienced mentor was appointed by CA as Langer's replacement.
Bayliss is content coaching the Sydney Thunder and taking other freelance opportunities, but sources believe he would listen to what CA has to say if they approach him.
Atherton said England must consider Langer, but it may come down to whether the West Australian can imagine himself in a blue tracksuit.
"It's certainly going to be a conversation," Atherton told SEN's Whateley.
"There are two aspects to it: Would Justin Langer want to do it? He seems to be the type of guy that bleeds green and gold rather than the blue of England for sure, and it might be hard to see him in that position.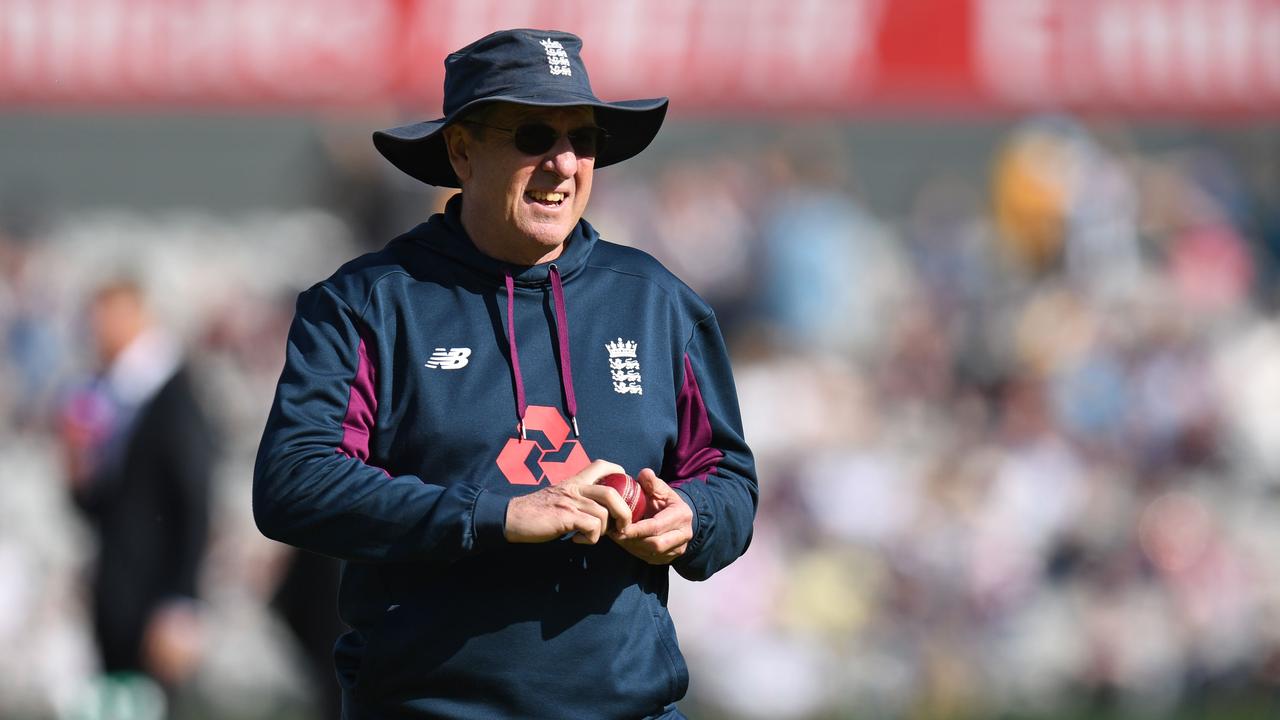 Former England coach Trevor Bayliss in a contender to replace Langer. Picture: Oli Scarff/AFP
"He's just had four years of very intense work with Australia, I think he's just got home for the first time in six months, he's not seen his family for a long time.
"England would want a permanent coach in place by the start of the summer, you're talking May or June time in England.
"But there are certain things that would fit.
"He knows English cricket, he's played county cricket, he knows Andrew Strauss well – they played together at Middlesex and have a high regard for each other.
"England are looking for somebody alongside Joe Root who has got a bit more drive if you like than perhaps was the case under Chris Silverwood's coaching outfit."