Will Australia's dominance of the women's game lift rivals or stunt their development?
Australia's women's team are approaching a stratosphere last breached by Steve Waugh's sides 20 years ago. But is their stampede through women's cricket beneficial to the game, asks DANIEL CHERNY.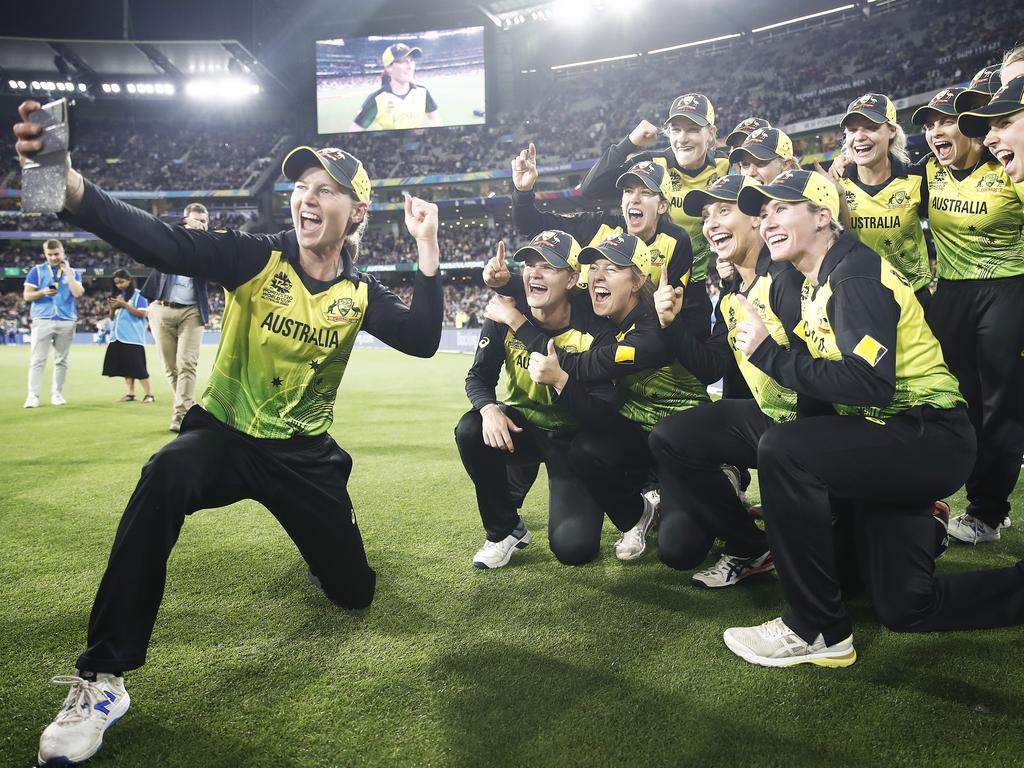 Is Australia's all-conquering women's cricket team good for cricket globally? Picture: Daniel Pockett/ICC/Getty Images
"The present Australian side is a terrific side, and the fact is you've still got to motivate yourself for every game and do the things that need to be done to win, and this side has done it as efficiently as any I've seen."
The year was 2003. The quote was from Greg Chappell. The issue was whether the Australian men's team's dominance of international cricket was hurting the sport.
This was smack bang in the middle an era where Aussie sides simply crushed their foes and couldn't be matched. They had just won the second of three straight World Cups. The Ashes had been in their pocket for more than 13 years. There were regular Test thrashings both home and abroad. Only India remained unconquered, and by the summer of 2003-04 that too would be a happy hunting ground.
And yet rather than bask in the glow of his former side's consistent pantsing of opponents, Chappell was concerned.
"You can't play the game in a vacuum. Australian cricket can't run its business in a vacuum, and this must be of concern because it's going to affect the business in the long run," he said.
Eighteen years later, and the Australian women's team has reached a similar stratosphere. That's not to say the Aussie women haven't been dominant before, but this time it's been built on the back of millions of dollars being pumped into the women's side of the game, allowing the country's top stars to be full-time professionals and for the Women's Big Bash League to be among the top domestic sporting leagues in the world, of any code.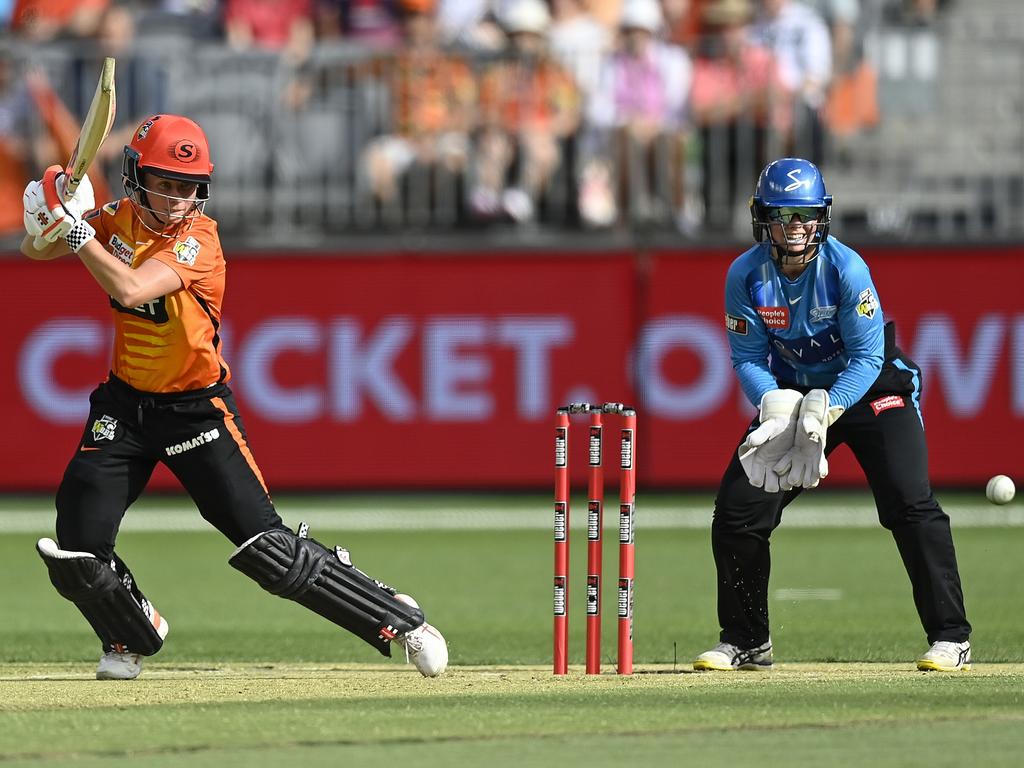 The WBBL has become one of the top domestic leagues in the world. Picture: Stefan Gosatti/Getty Images
With their matches finding prime time footing on free-to-air television in recent years, Ellyse Perry, Meg Lanning and Alyssa Healy are household names. Players like Jess Jonassen, Beth Mooney and Megan Schutt are at the forefront of their respective disciplines.
In the likes of Hannah Darlington, Darcie Brown and Annabel Sutherland, a new generation of talent has emerged, appearing ready to stand up in the international game almost immediately.
That Perry isn't even an automatic selection in the Aussie T20 side anymore points to the incredible depth in Australian women's cricket. There were legitimate calls a couple of decades ago in the men's game that Australia A would have posed stiffer opposition for Australia than most international teams. The same could be said of the women these days.
It would be wrong to say Lanning's team has been all-conquering, but they could barely be closer to such a mark. Australia have won five of the last six T20 World Cups, the most recent one coming in March 2020 in front of more than 86,000 at the MCG.
In one-day cricket, where Australia have won six of the 11 World Cups played since 1973, the Aussies are not the world champions, having been thwarted at the semi-final stage against India in 2017. But after a world record 26 straight one-day international victories, a run only ended by India in September, Australia will be warm favourites to take back their title in New Zealand early this year, as well as claim the inaugural women's cricket Commonwealth Games Gold in Birmingham.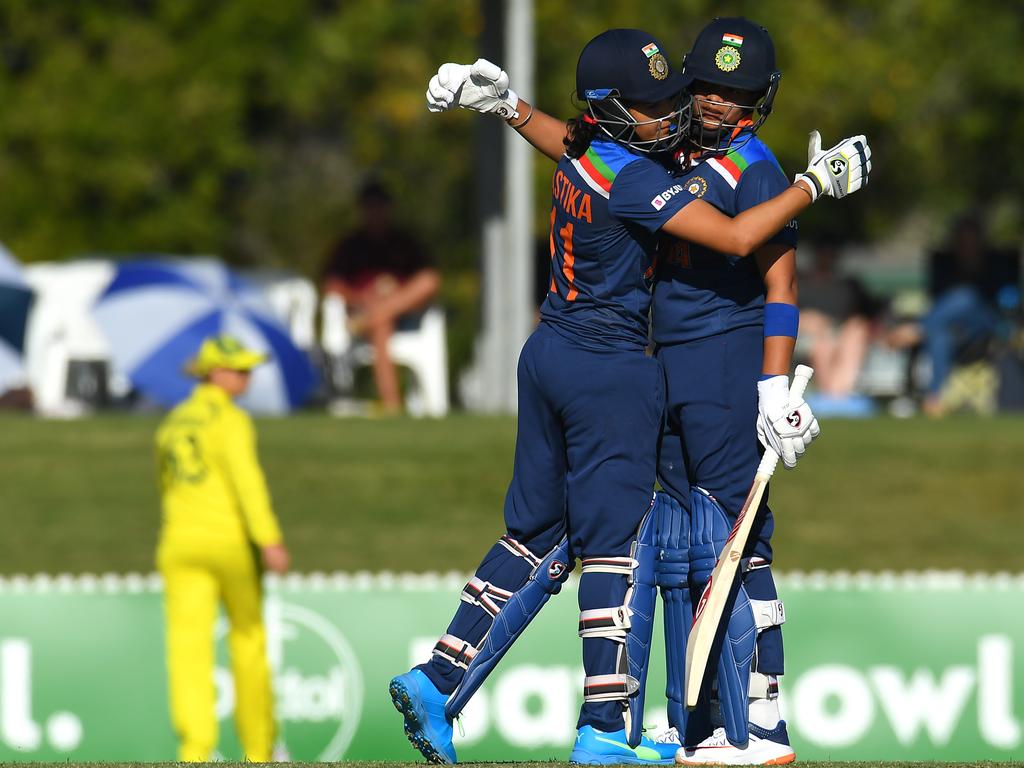 Australia's 26-game unbeaten run came to an end against India last September. Picture: Albert Perez/Getty Images
The question is whether Australia's stampede through women's cricket is beneficial to the game. With those two global tests coming following the Ashes, which begin on Thursday night in Adelaide, we will know by mid-year just how far in front of the rest of the pack the Aussies are.
England, through The Hundred competition, has upped its investment in women's cricket. The sleeping giant of course is India, who while unable to regularly topple the Aussies have proven nuisance value in recent series.
They suffered a bad case of stage fright in the T20 final at the 'G. There is an argument that it would have been much better for the game had India won that match, as it would have provided an impetus for the BCCI to implement a long-awaited Women's IPL. The Indian board has made murmurings about such a concept, but for now it remains elusive.
Doubtless every time Lanning leads her team onto the park, she wants to win. But she also sees the bigger picture.
"You do need a number of countries competing and doing well. Hopefully we see that over the next few years," Lanning says.
"I think we're seeing with England and India in particular, they're reasonably close in terms of professionalism compared to where we sit. I think India is just going to explode at some point in the next few years.
"I think we're already seeing how good they are, some of their younger players, have played minimal international cricket [but] come in and dominate – I think is a really good thing, and that will continue to develop over there in terms of full-time contracts and resources and things like that. If they can get it together they can be a really dominant force.
"It's starting to happen. We've got the international women's championship which probably struggled to get off the ground in the last few years due to Covid but I think we've started to see teams like Sri Lanka and Pakistan really starting to improve, just because they're playing a lot more cricket. A team like Ireland have come into it. Hopefully a competition like that allows them to play more international cricket, which is where you learn the most and are able to get better and that creates a really strong competition around the world."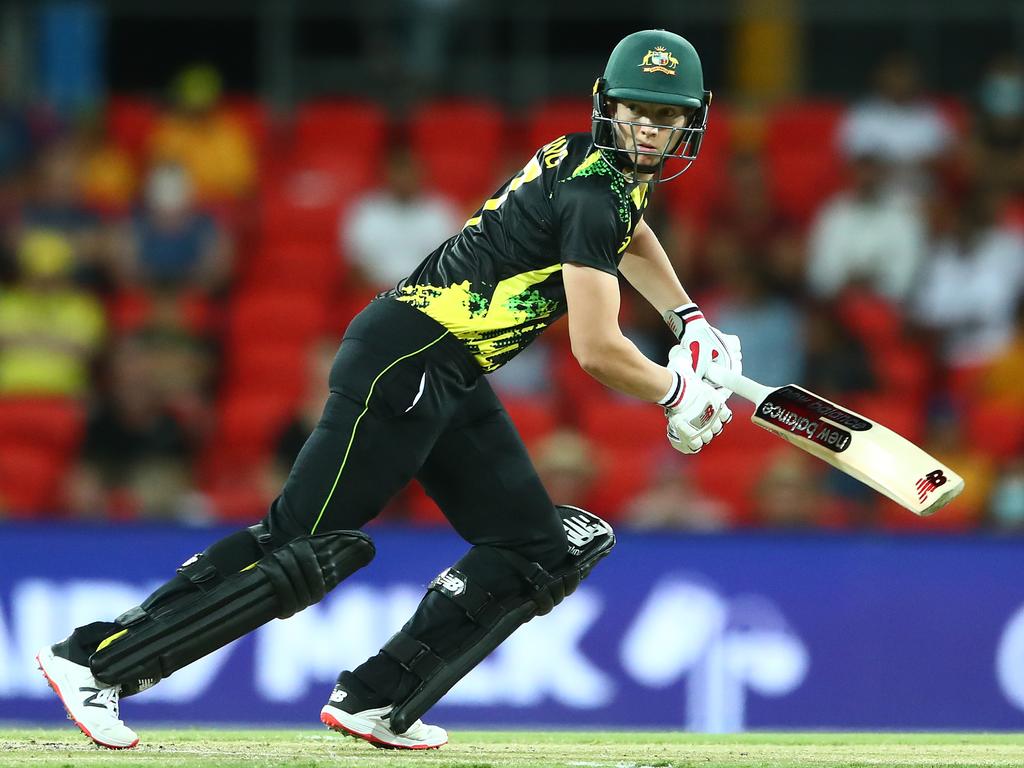 Australian captain Meg Lanning hopes other countries continue to develop the women's game. Picture: Chris Hyde/Getty Images
Mary Waldron lives in Adelaide for much of the year, and is an umpire in the SACA pathway. But at 37 the wicketkeeper-batter also remains an active international cricketer representing Ireland, for whom she has more than 100 caps.
As much as Australia continuing to outdo themselves has left other countries struggling to keep up, Waldron is adamant that an arms race is ultimately in the game's best interests.
"I do not have a problem with it at all. I think it's absolutely brilliant," Waldron says. "I was fortunate to be at the MCG for the T20 final when they won. It's weird when you play against a team, you want to win, but actually seeing what they've achieved is just brilliant. It was a really proud moment just for women's sport in general, being at the MCG.
"It's a weird one, because you're like, 'Shit, we're so far behind now,' but that's not really where we should be gauging it from. We should be gauging it from the top and putting pressure on the other member boards to actually put some money into women's cricket and women's sport in general. So actually, I think their dominance is a good thing, because it's forced the ECB to do something.
"The whole change within Cricket Australia and the belief that they've kind of instilled in the women, changing the language to international men's team and international women's team, there was a real shift in view of women's cricket."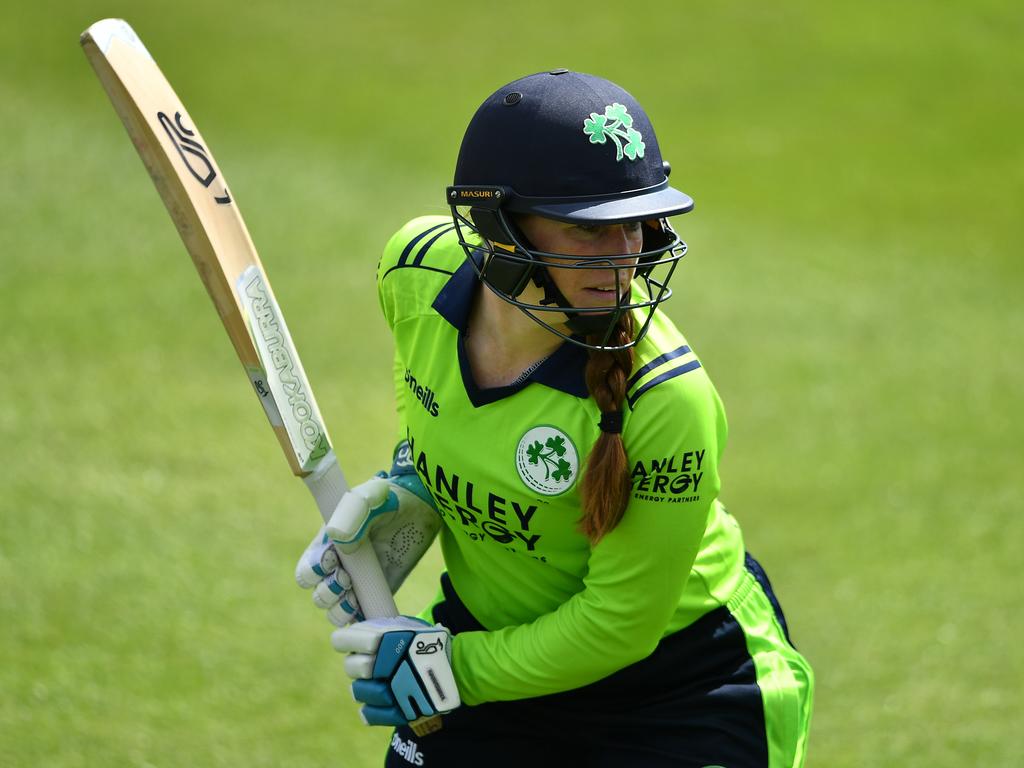 Ireland veteran Mary Waldron says change must start at boardroom level. Picture: Brendan Moran/Sportsfile/Getty Images
Waldron adds that there is only one panacea.
"I think it's pretty simple. It's just about making your players full-time professionals. You can see Bangladesh coming in, going full-time professional, and the leaps and bounds they've taken over the last few years purely because they can focus solely on playing the game. They're now into their first ODI World Cup," Waldron says.
"Potentially associate nations can play [Australia and England] A sides.
"But that extra cricket can't happen until you have your players available. There's no point in scheduling an extra 10 games but not having professional athletes that can't take time off work. So it's about paying them properly."