BBL news: Brisbane Heat dump Chris Lynn, Sydney Thunder rules out move
Within a day of his Heat axing being announced, one club is already out of the running for Chris Lynn. We assess the BBL franchises who need the power hitter most.
A frosty feud with a former teammate may have cruelled the prospect of a dream Big Bash player swap between Chris Lynn and Usman Khawaja.
It's understood the Sydney Thunder will not consider signing Lynn following his shock axing from the Brisbane heat, despite the fact there's an obvious opening there with club captain Khawaja having already announced he is heading back to Queensland for family reasons.
Thunder star Ben Cutting had an ugly falling out with Lynn and Brisbane when he was cut by the Heat two seasons ago and that appears to have contributed to fears about how the big-hitting drawcard might fit into the culture at the western Sydney club now he's a free agent.
Cutting took aim at Heat management for triggering his departure back in 2020 and during a tense rematch against his former side claimed Lynn never called him after he was axed.
The Thunder all-rounder hinted at a culture issue at the Heat, where Lynn was captain.
"There were plenty of other things, I don't need to say too much," Cutting said in December, 2020.
"You just need to look at the guys who walked away from the Heat. There were five or six of us.
"So there was definitely something in the water."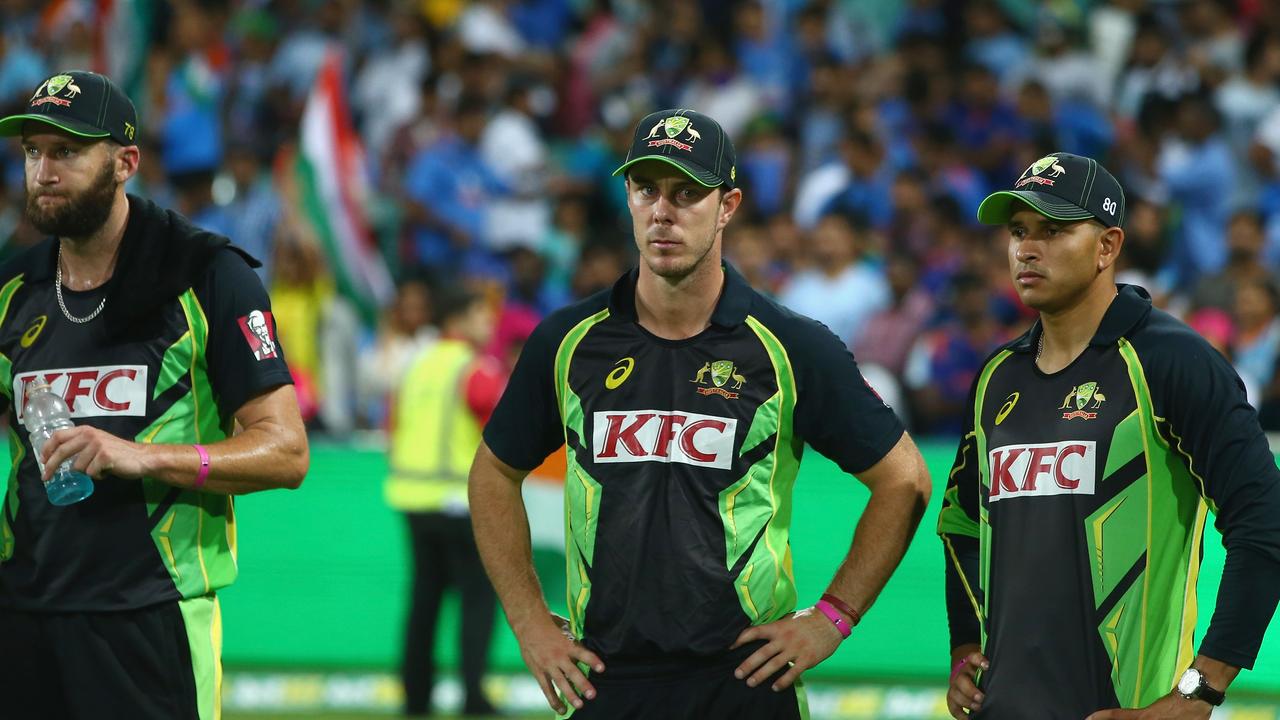 Chris Lynn and Usman Khawaja changing clubs would make sense — but there's a reason it won't happen.
There is an expectation Khawaja will link with the Heat after announcing he was leaving the Thunder with a heavy heart to spend more time at home in Brisbane with his young family.
The Thunder could hardly find a better replacement at the top of the order for Khawaja than the six-hitting Lynn, but the strong mail is it won't happen.
Adelaide Strikers are another team with no plans at this stage to approach Lynn.
Lynn is an old fashioned style cricketer who played the game on his terms and like his former Bash Brother Brendon McCullum, doesn't mind a quiet drink and the social side of the game. It was all part of the Lynn package.
But on the field he has always been box office.
Brisbane have consistently been one of the Big Bash's top rating television teams, purely because of the star quality and boom or bust nature of Lynn.
Lynn is the highest run-scorer in the history of the BBL, a highlight reel machine and a favourite among young fans.
Yet he may not find it easy finding a new club after the shock decision by Brisbane to part ways.
HEAT BRACES FOR SCRUTINY OVER LYNN AXING
Brisbane Heat officials are bracing themselves for intense scrutiny from their fan base after prioritising winning ahead of entertainment to axe star drawcard Chris Lynn.
Stung by the team's modest overall record that has reaped just one Big Bash title in 11 years, the Heat have failed to offer Lynn, the competition's all-time leading run-scorer, a new deal and it has been an acrimonious parting.
Lynn, who played 102 games for the club, did not appear at the press conference to announce the decision on Wednesday and is yet to comment on his exit.
The decision cuts to the heart of what the Big Bash should be as a tournament — an entertainment fixture for children to whom Lynn is a fan favourite or a worthy competition?
Test great Ian Healy, a Queensland Board member who was part of a committee who made the decision, said Lynn was not enjoying his cricket, players around him were not lifting and the decision was made for pure cricket reasons.
"I think this is a the start of the Brisbane Heat going more to winning than entertaining,'' said Healy of Lynn, who carried the team for years but averaged just 18 in the most recent Big Bash.
"I don't think the winning part has come easily for us. And neither party have been enjoying the relationship. Lynny was so heavily relied upon year after year, and it's just become not enjoyable for him.
"So it's a mutual thing. We were going nowhere as a team, and he wasn't enjoying it. All my cricketing instincts tell me that he's not finished. He's still got five good years.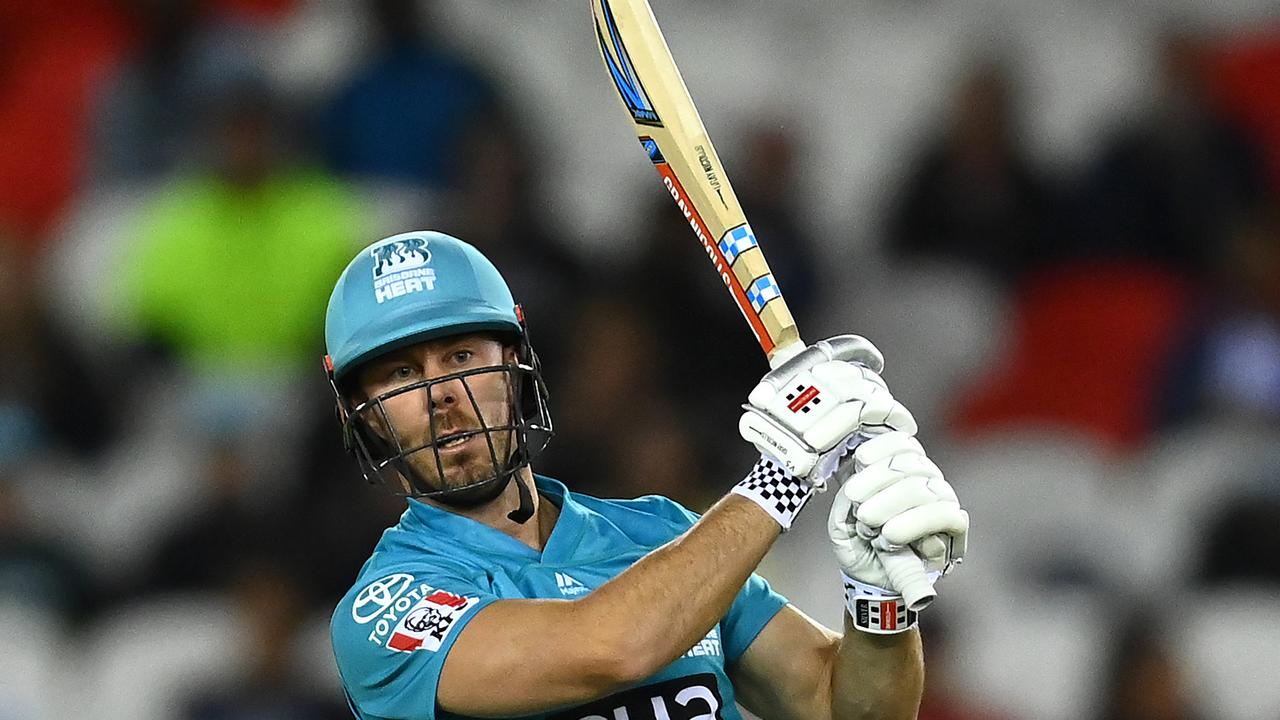 Chris Lynn is on the market after leaving Brisbane Heat.
"It's the fact that neither party was making ground in the years where Chris and Brendon McCullum were setting the big bash on fire with entertainment. We still weren't winning. To me, the other players weren't stepping up and they're still not stepping up.
"So we've just got to make a step and, and get some real responsibility into our players. I think our fan base will be looking eagerly at what's up our sleeve … not even we know what's up our sleeves yet.''
Healy was referring to the fact that the competition will have its first international draft and had not started its recruiting season for next summer.
Heat CEO Terry Svenson said the time had come to prioritise results.
"We've probably finished in the bottom four more times than the top for over many years and we want to get back to more consistent winning and we've got to look at the balance of the team and that's what the coaching staff are doing,'' Svenson said.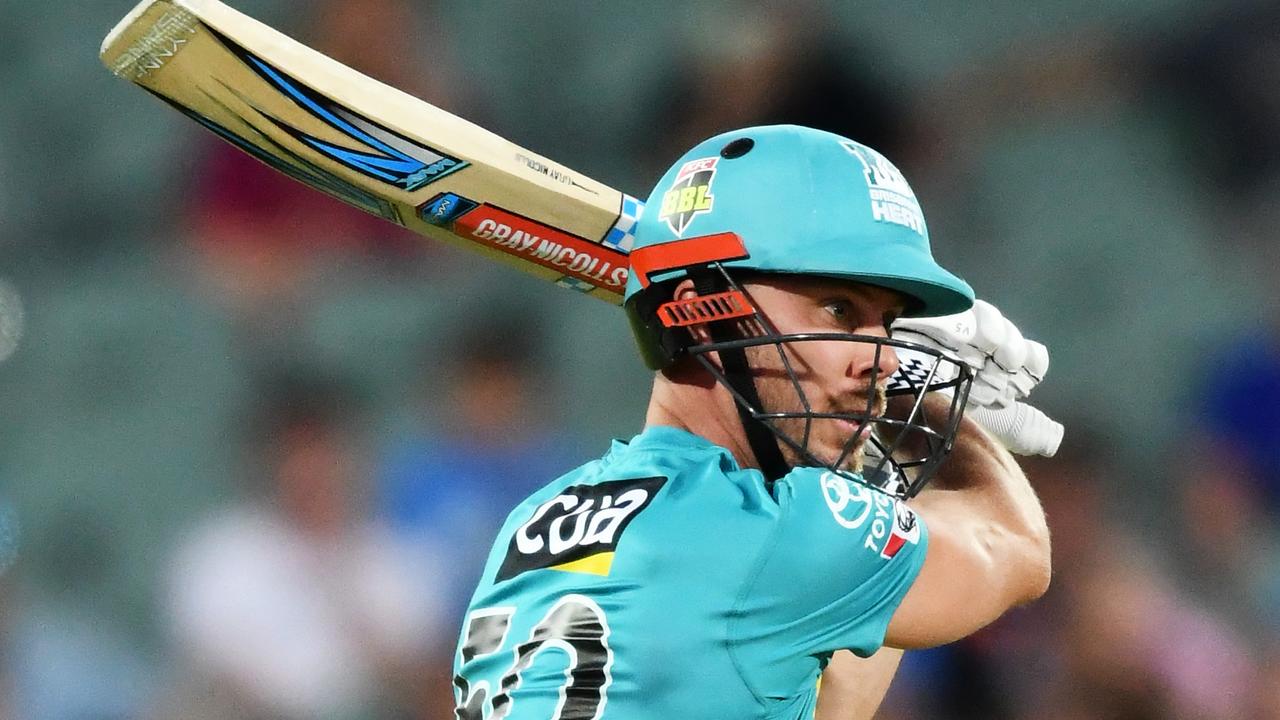 Ian Healy says Chris Lynn's exit signals change at the Heat.
LYNN'S HEAT EXIT TO SPARK BBL BIDDING WAR
Chris Lynn has sensationally split with the Brisbane Heat in a move that could spark a bidding war among rival BBL clubs for the competition's highest run scorer.
The Heat confirmed it would not offer the 32-year-old another deal, bringing to an end his decade long stay at the club.
Lynn, stood down as captain before the start of the last season and there had been rumours throughout the season that the club, which has won just one title and has often underachieved, would head in a different direction.
His exit from Brisbane is likely to trigger a bidding war among rival clubs for Lynn's services.
Queensland Cricket and Brisbane Heat CEO Terry Svenson said the decision had only been made after deep consideration following the Heat's seventh place finish.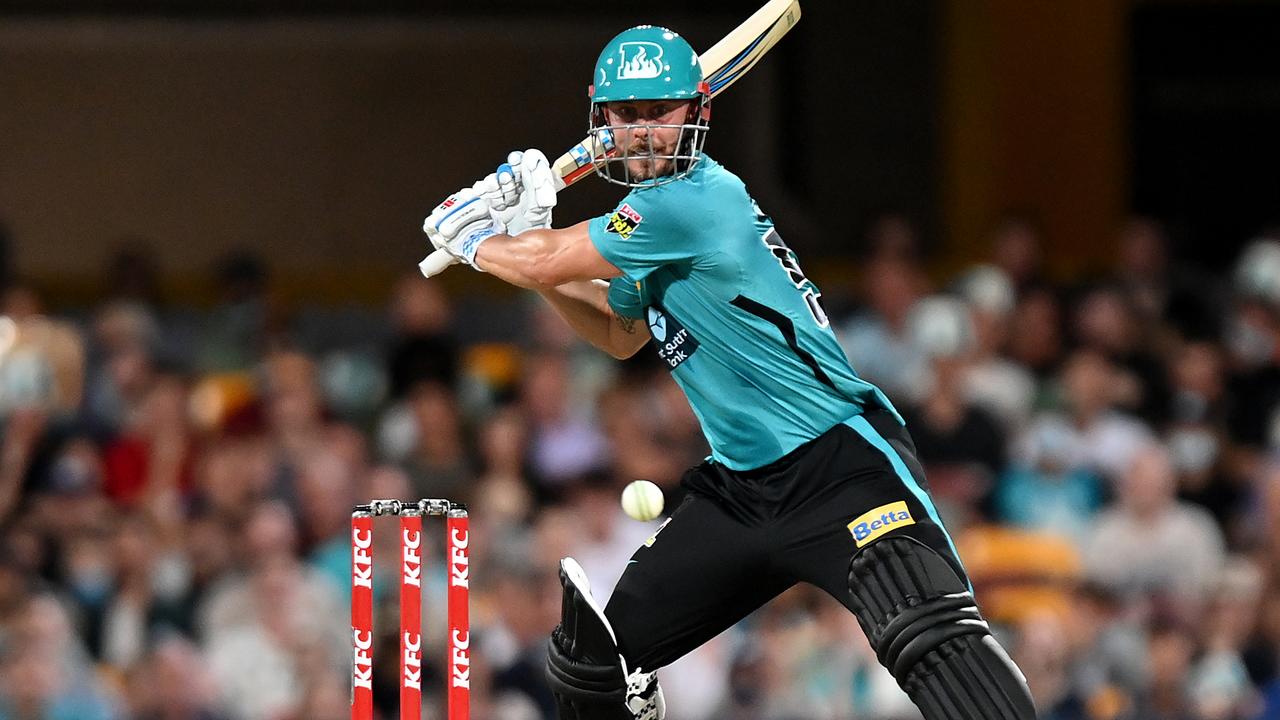 Chris Lynn of the Heat bats during the Men's Big Bash League in 2021
"It's not a decision that has come easily to the Heat by any means,'' he said.
"Chris Lynn and his feats have made an indelible impression on the club, and his efforts over more than a decade can rightly be said to have had an enormously positive effect on cricket.
"We should gratefully acknowledge the influence he has had on a generation of kids who have grown up thrilling to his batting exploits.
"The Heat wish him nothing but the best for the future as he transitions into another phase of his career and thank him wholeheartedly for his commitment to the game in Queensland," Svenson said.
Meanwhile, speculation is mounting that Lynn's great friend and former teammate
Brendon McCullum is closing in on a major coaching role in England.
The former Heat player and New Zealand captain is believed to be in strong contention to replace the axed Chris Silverwood as England coach in Tests.
McCullum had previously unsuccessfully applied for the Heat coaching role but is widely respected as a coach and mentor.
Queensland Cricket's Recruitment and Retention Committee Chair Ian Healy said the decision to part ways with Lynn marked the start of the next stage of the club's evolution.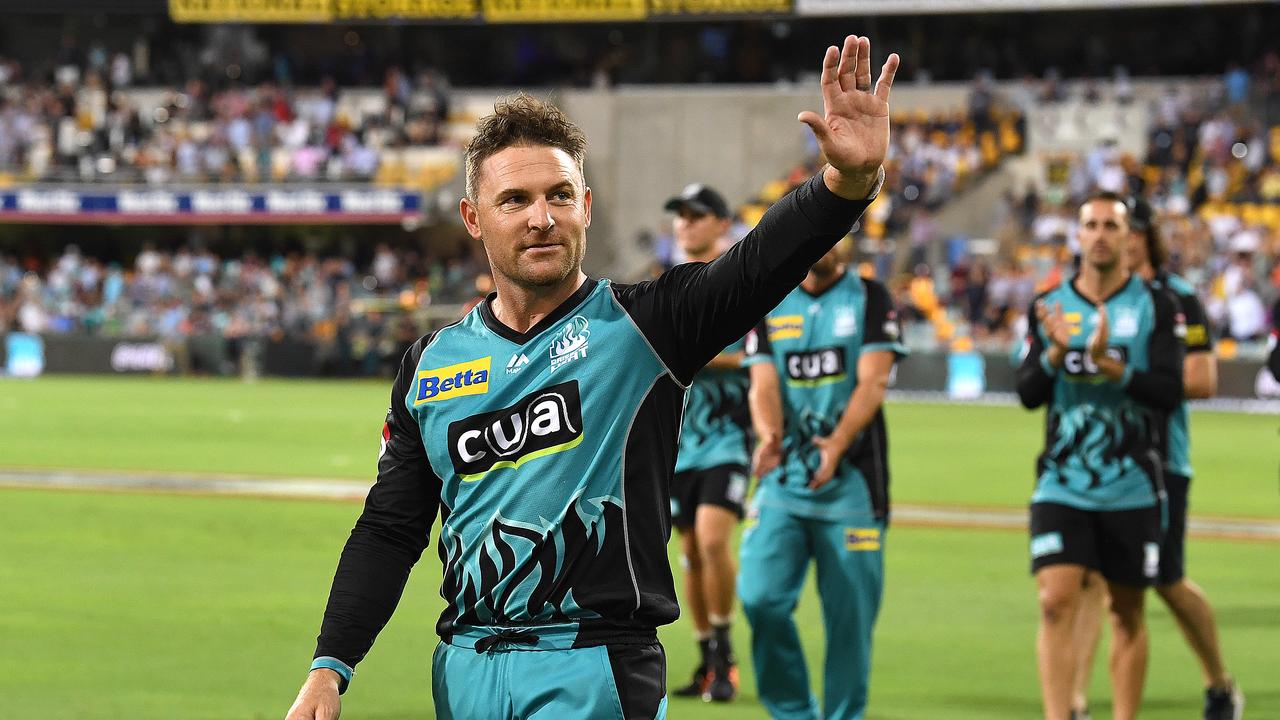 Brendon McCullum of the Heat is rumoured to be set for a coaching role with England
"Chris Lynn will be missed by thousands, however, the decision we have made as a club is about building on the legacy that he leaves as a foundation player, captain and ambassador for the Heat," said former Test great Healy.
"He holds a very special place in our history," Healy said.
Lynn was the team's all-time leading runs-scorer, bringing up his 3000th run for the Heat during BBL|11.
As a teenager Lynn played T20 for Queensland in the original Big Bash and was among the early signings when the Brisbane Heat squad was assembled for BBL|01.
He played in the Heat's BBL|02 championship team and went onto to register 102 games for the Heat.
He became the first male Heat player to register 100 games for the club, with WBBL Heat captain Jess Jonassen achieving the milestone earlier in the season.
Originally published as BBL news: Brisbane Heat dump Chris Lynn, Sydney Thunder rules out move