Big Bash League draft: Season may split between international and homegrown Test stars
The BBL is hopeful the gap left by overseas stars exiting mid-season for more lucrative competitions will be filled by Australia's Test stars once international matches finish.
Under enormous pressure by new pop-up leagues in South Africa and the UAE as well as the expectations of its own broadcasters to rejuvenate the product, Cricket Australia has revealed a pragmatic strategy where big overseas names could earn $340,000 in the draft for as little as eight games work.
The draft is set to take place in late August and likely be broadcast as a live event by Fox Sports, who want to help CA turn it into attractive TV entertainment – and may look to have it run off the back of a major NRL or AFL match.
Watch Australia's Tour of Sri Lanka. Every T20, ODI and Test Match Live & On-Demand on Kayo. New to Kayo? Try 14-Days Free Now >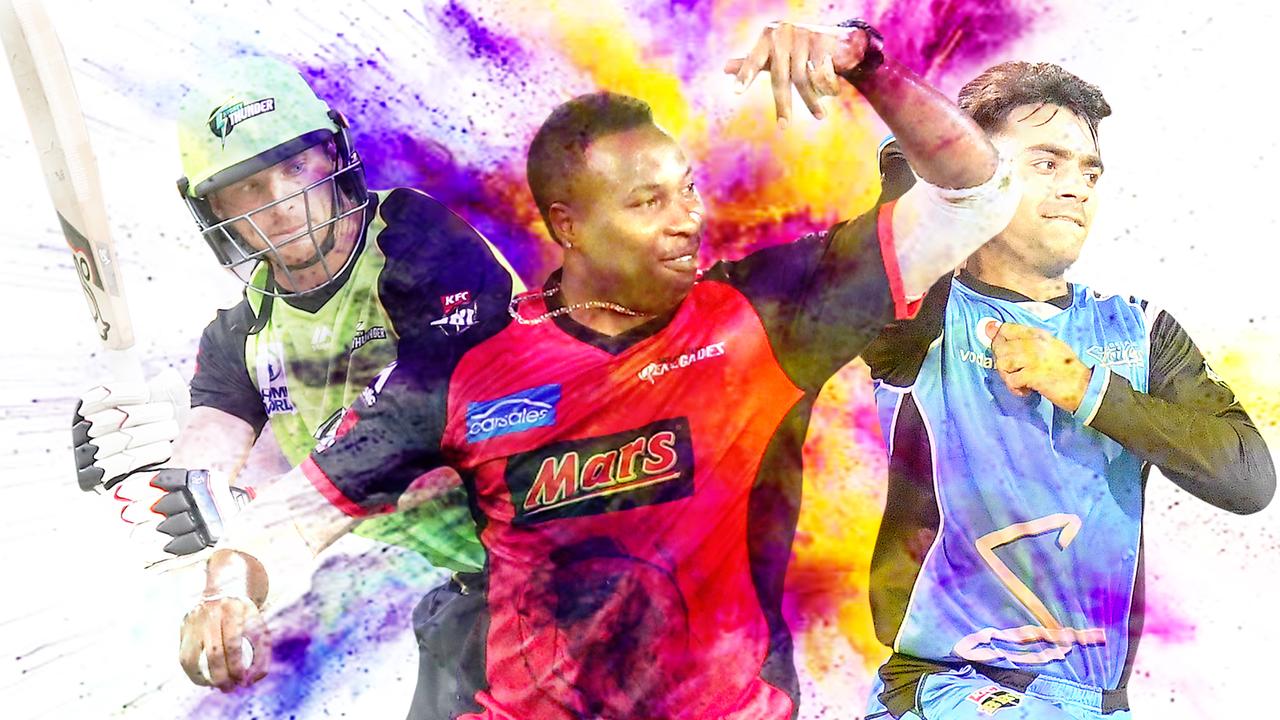 Which international stars will be drafted to the BBL?
Aware it can't compete head-on with the $700,000 salaries being proposed by the UAE and $500,000 being mooted in South Africa, Cricket Australia is taking the realistic approach of offering overseas stars the chance to have their cake and eat it too.
The UAE and South African competitions may not start until mid-January, so Cricket Australia is inviting South African pantomime villains du Plessis and de Kock, England captain Morgan, West Indian stars Russell, Sunil Narine and Kieron Pollard and BBL favourite Rashid Khan to come to the BBL from December and leave with their blessing and $340,000 in the back pocket at whatever point they nominate, should they have another more lucrative pay day to attend to elsewhere.
The other intended benefit of the draft system is to force clubs, who in the past have preferred to invest in players in their own state programs instead of head-hunting international stars, to now go after the big fish and be held publicly accountable for their decision-making.
If a team chooses to turn down a chance to get a T20 colossus and TV ratings magnet like du Plessis on their books, they must explain why.
Cricket Australia might not be able to produce the cash that their private investor rivals in the UAE and South Africa can, but the early bird gets the worm, and the Big Bash has now put its cards on the table.
Whereas previous attempts to set up leagues in South Africa and the UAE have failed, the Big Bash at least has a reputation as reliable employers and with a draft proposed for late August, they might be able to benefit from locking in stars before their competitors have got their ducks in a row.
BELOW: HOW THE INAUGURAL BIG BASH LEAGUE DRAFT WILL WORK
"We think giving clubs and players some certainty around their summer is important, particularly in the context of a global market where there is some uncertainty," said BBL Boss, Alistair Dobson.
The power is with the overseas star, because if a Rashid Khan plays his hand correctly he could earn $1 million dollars for six weeks' work in December-January, split across two T20 competitions.
While it might mean an exodus of overseas stars come the halfway point of the competition, Cricket Australia is hoping its home grown Test stars can then step into the void, with the growing possibility there will be no international cricket in January after the Sydney New Year's Test.
Clubs will be told to keep at least one roster spot open should the chance arrive to sign an Australian Test star at the last minute.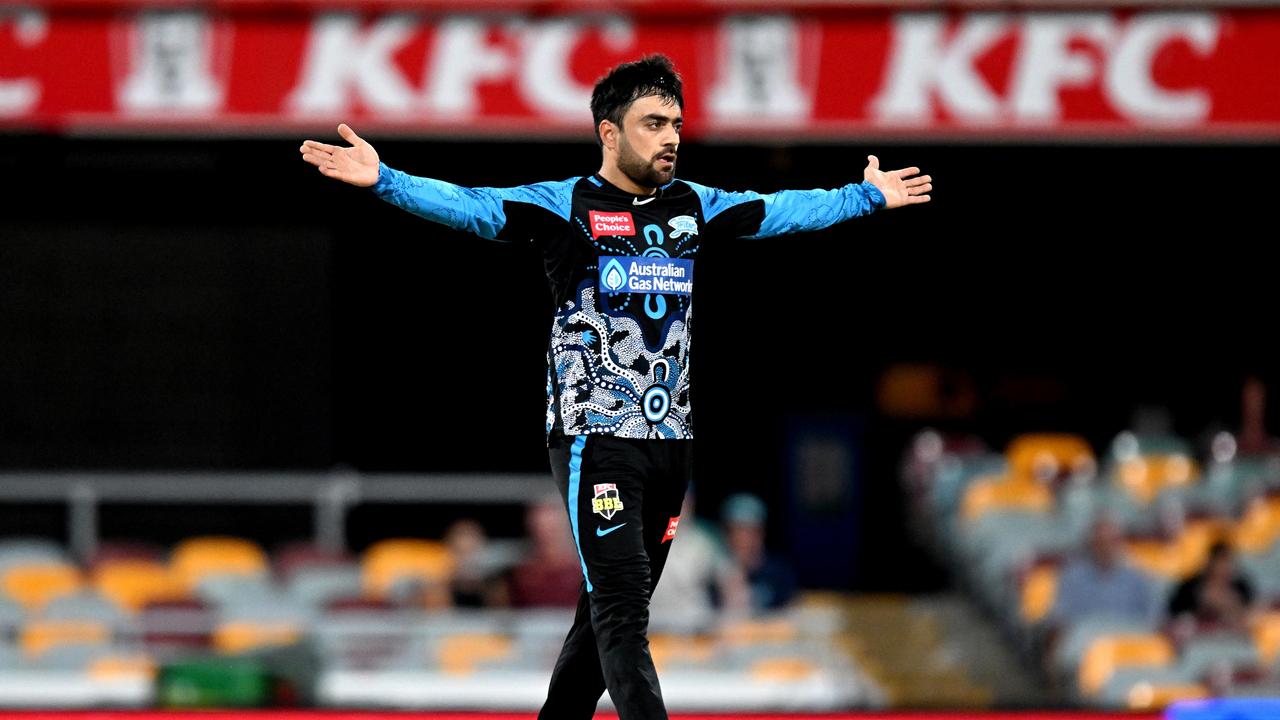 Rashid Khan shapes as one of the top stars in the BBL draft.
Overseas players have about two months to decide whether they want to nominate for the draft, where they must categorise themselves as either Platinum ($340,000), Gold ($260,000), Silver ($175,000) or Bronze ($100,000).
These salaries are locked in no matter how many matches an international player makes themselves available for – but they must nominate the length of their availability up front at the draft.
Clubs will be forced to make at least one platinum or gold purchase, which will help raise the standard and the star power of the league for broadcasters and BBL heavies who need to make this season work ahead of a new TV rights deal which is looming large.
"The clubs are educated. They'll be doing their homework on not only big name players but also on your lesser-known players," said BBL talent guru, Trent Woodhill.
Originally published as Big Bash League draft: Season may split between international and homegrown Test stars