Cricket Australia warned that David Warner is critical to BBL as lucrative UAE T20 offer looms
Australian Cricketers Association boss Todd Greenberg has urged Cricket Australia to be 'competitive' with a BBL offer for David Warner, as the threat of losing him to a new league looms large.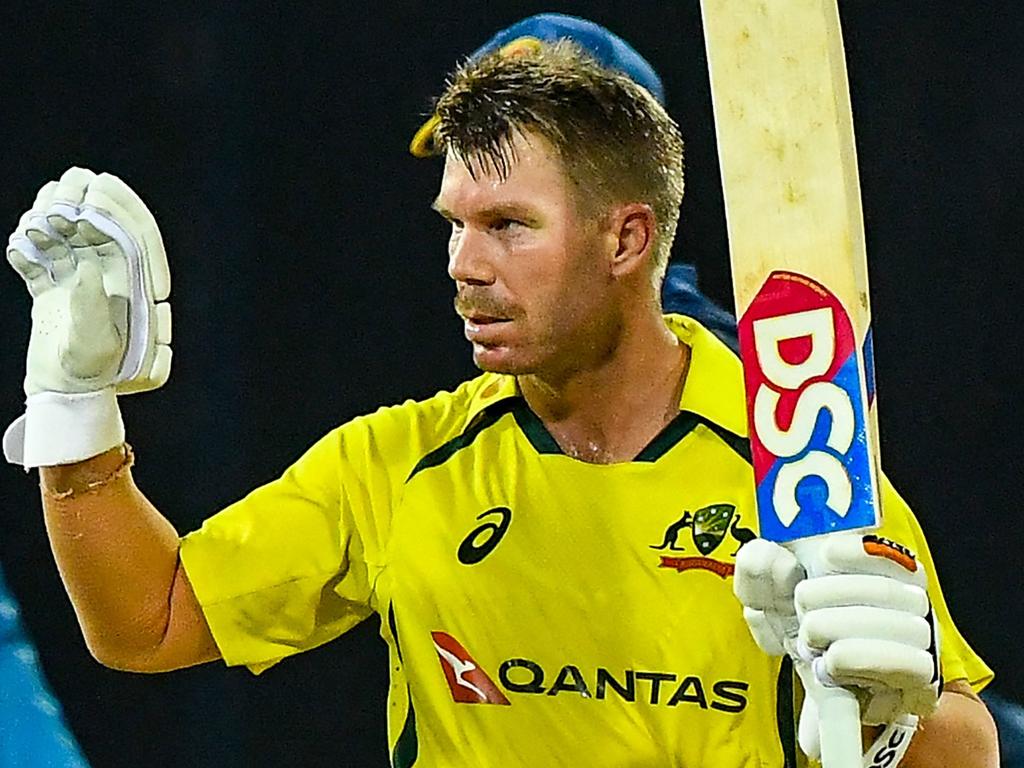 David Warner would be a massive asset to the BBL but is set to play in the more lucrative UAE T20 league, unless Cricket Australia can persuade him otherwise. Picture: AFP
Cricket Australia boss Nick Hockley has flown back from an ICC meeting in Birmingham as the Australian Cricketers Association said finding a way to get David Warner into the BBL is critical to Australian cricket.
The T20 star wants to use the space in January vacated by South Africa's forfeiture of an ODI series to play in the UAE T20 league.
ACA chief Todd Greenberg said that Warner was the original BBL "box office player" in the league's formative years when it was a state-based competition.
"(If) you want to have him and players like him you have to be competitive," he told The Australian.
Hockley is understood to have been in direct contact with Warner and is preparing to make an offer to convince him to play in the BBL this summer.
Warner stands to make at least $2m over three years in that tournament, but Cricket Australia was hoping its centrally contracted players would use the time to compete in the domestic competition.
Already facing a court battle with Channel 7 over the quality of the BBL, cricket does not need its biggest T20 star turning his back on the local product.
There are fears Warner playing in the UAE would damage the value of the BBL ahead of negotiations for a new broadcast deal.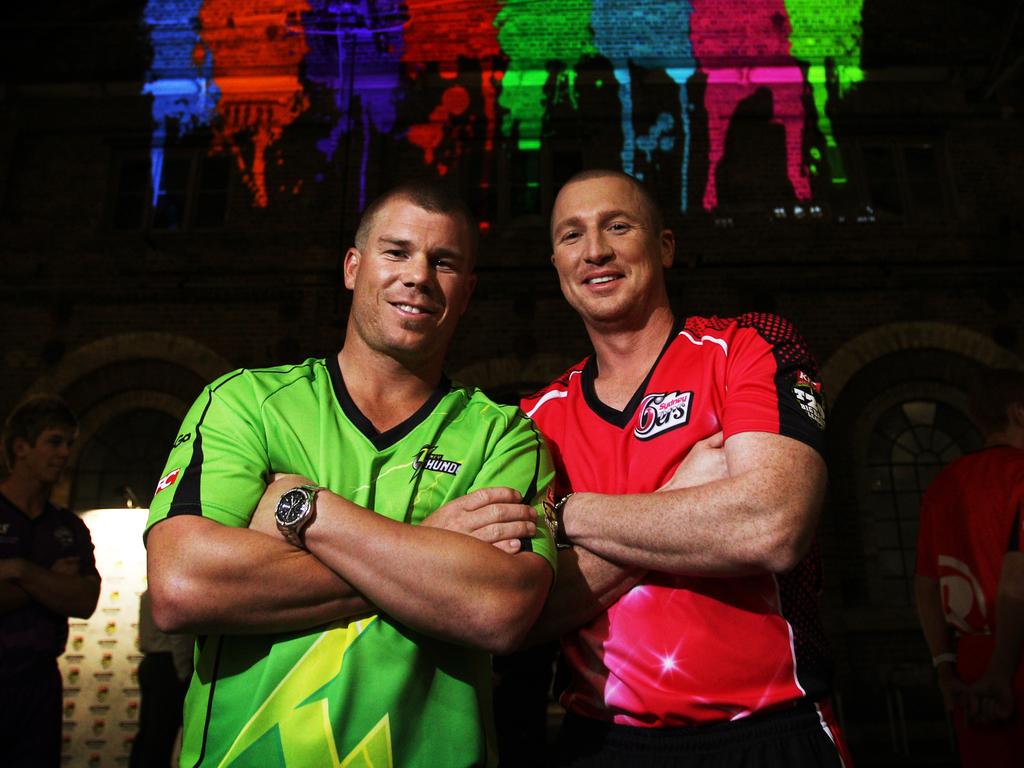 David Warner in a BBL promotion with Brad Haddin, way back in 2011.
Warner has played 162 IPL matches but just three in the BBL since it reformed as an eight-team franchise tournament.
The domestic tournament is feeling the pinch, with both the UAE and South Africa in direct competition for that part of summer.
Both foreign leagues are heavily backed by Indian IPL franchises and have money to lure the big names.
Greenberg says everyone is keen for Warner to stay.
"Everybody wants to see David Warner playing in the BBL," he told The Australian. "Everyone understands the importance to the game in Australia and the players want to grow the game, but clearly there's a desire to be compensated accordingly.
"Players care about the game, they want to be partners, they understand the long term impacts of broadcast revenues, but to be part of that it has to go both ways.
"It's a competitive market place and it is getting more competitive by the minute.
"We want our best players playing, but we want them paid appropriately."
David Warner pulls through the leg-side during the recent limited-overs matches in Sri Lanka. Picture: AFP
Greenberg says Australian players have been integral to the promotion and success of the BBL because they understand they are in a partnership with Cricket Australia – if the tournament is a success, it is good for everybody, and it proved so in the last broadcast deal.
In its early years, the BBL was for international players, after the IPL, the destination of choice, but its expansion in matches and increased competition for other leagues has seen it lose its lustre.
To counter that, Cricket Australia is funding $340,000 contracts for eight international players to enter as part of a platinum category in a new draft system.
It is expected that many of those players would still cut short their time in the BBL to play either the UAE or the South African competition.
There are mixed feelings in the local playing group about internationals getting paid significantly more than those loyal to the tournament.
It will take a similar extraordinary offer to keep Warner, who would only have to play five games in the BBL should he turn down the UAE offer.
David Warner has barely played in the BBL in recent years and his starpower has been sorely missed. Picture: AFP
"The success of T20 leagues overseas and here is largely player driven," Greenberg said. "The BBL should be one of the most prominent leagues in the world but let's face it, to be that, they need the best players playing.
"Our members understand that and want to be part of a vibrant competition that attracts the best of the best. That doesn't happen by chance, we have to make sure the BBL is competitive for them to play in it."
Greenberg said that while local players have been keen to support the BBL, there are now more competition and demands on a player's loyalty.
"No one should take it for granted as more competitions and more leagues come up across the world," he said.
"As more leagues pop up, we can't just sit here and hope that it will continue. We have got to be in the fight, we have got to be in the game to make sure our players stay here.
"Let's face it, all the players I know will stay here for less because they are staying at home, but you still have to be competitive with your offers."