Justin Langer in talks to coach Hobart Hurricanes but players may not be ready
There are several members of the Hobart Hurricanes' squad who played under Justin Langer for Australia. DANIEL CHERNY investigates whether they are they ready to be coached by him again.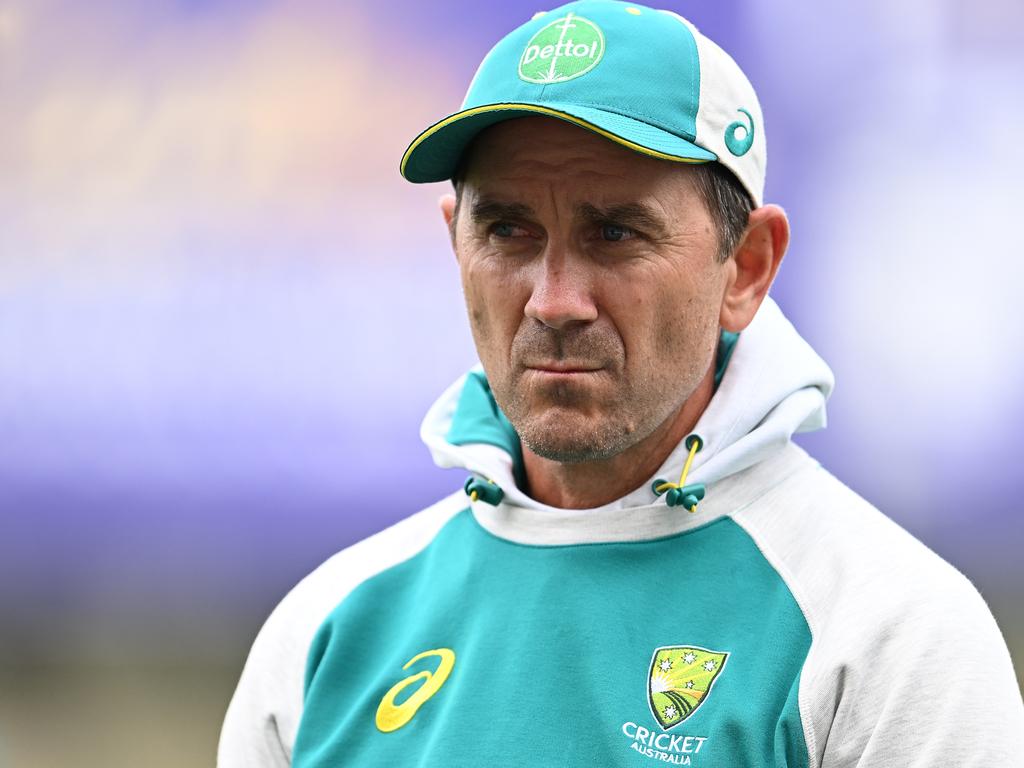 Justin Langer's future is back in focus with the Hurricanes looking for a new coach. Picture: Steve Bell/Getty Images
A loosely guarded secret was finally confirmed in Hobart on Thursday when Ricky Ponting was appointed as the Hurricanes' head of strategy.
At a time when the Big Bash League is being challenged on several fronts – most notably from a new league in the United Arab Emirates – it is clearly a boon for the league to have a legend of cricket commit to a role with one of the competition's clubs, even though the days of watching Ponting swivel to the mid-wicket boundary are almost a decade gone.
Along with helping the Hurricanes prepare for the inaugural BBL overseas player draft, Ponting's first major task will be to help in the hiring of a new coach to replace Adam Griffith.
BBL coaching roles aren't big ticket news items, and most average punters who watch the BBL wouldn't be able to name more than a couple of coaches from around the league. But when there is a real prospect that Griffith's successor could be Justin Langer, that obviously gets tongues wagging.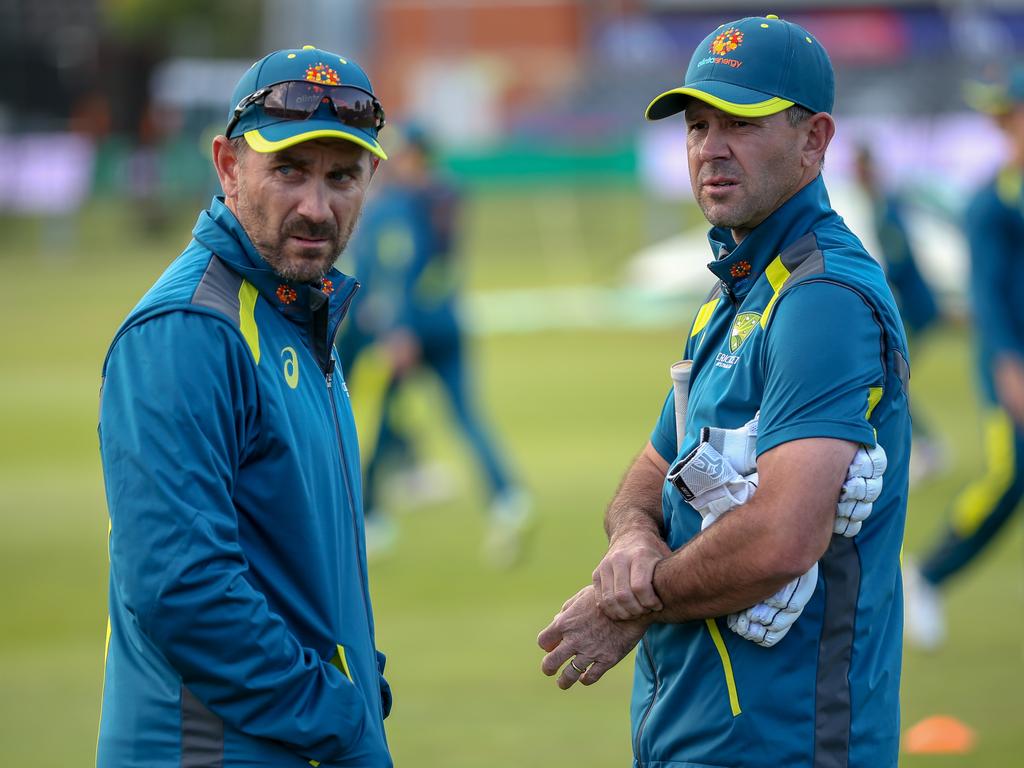 Ricky Ponting's arrival at the Hurricanes could pave the way for Justin Langer's coaching return. Picture: Luke Walker/Getty Images
Langer had already been linked to the Hurricanes role well before the Ponting announcement, but things stepped up a notch on Thursday when Ponting confirmed he had been in discussions for months with Langer about the former Test opener taking on the BBL gig in what would be his first coaching position since his messy departure from the Australian coaching post earlier this year.
From a purely box office perspective, there would be added national interest in the Hurricanes if Langer was to get the job. And Langer's intense and at-times volatile style has historically proven more workable in shorter tournaments and leagues. He has a bevy of T20 titles to his name as coach, both in the BBL with the Perth Scorchers and at international level, having coached last year's breakthrough Twenty20 World Cup win for Australia.
"I think he's got a bit more thinking to do as far as a commitment like this is concerned through the summer, but every chat I've had with him so far, he wants to coach again," Ponting said of Langer's intentions.
"He's probably the one that I've spoken to the most about it so far. We've been having a bit of dialogue through the last probably six or seven months to be honest.
"Nothing's finalised with Justin yet. But I'll stay on him because I've got a pretty good understanding and feeling of what we need down here at the Hurricanes as far as that head coaching position is concerned."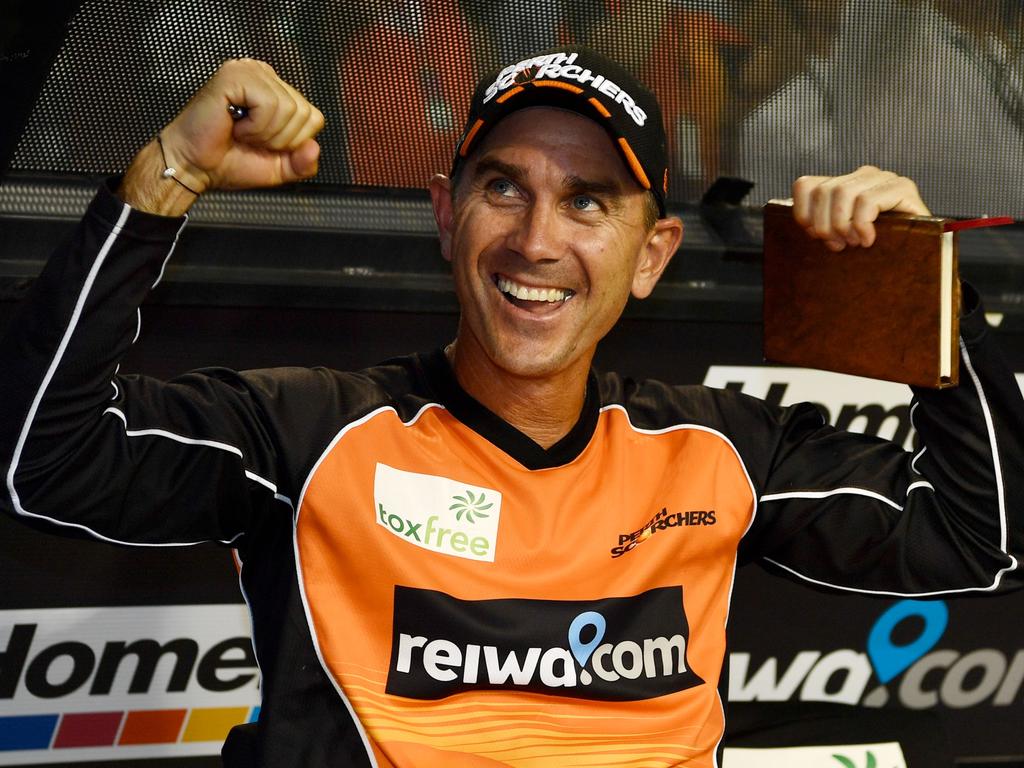 Justin Langer enjoyed plenty of success with the Scorchers.
The intriguing question is whether it is too soon for Langer to take up a role coaching a BBL team when he has so recently been driven out of the Australian position following considerable player discontent over his manner.
Sources close to several key Hurricanes players have suggested in recent days there is at best lukewarm player support for Langer to take the job. Several members of the Hurricanes squad including captain Matthew Wade, Peter Handscomb, Scott Boland, Ben McDermott, Riley Meredith, Nathan Ellis and D'Arcy Short played for Australia during the Langer years, while Tim David and Langer crossed paths in Perth.
Langer does not deserve a lifetime coaching ban. While he let himself down by not changing his ways quickly enough when concerns about his conduct were first brought to his attention, he was also insulted on the way out by Cricket Australia's offer of a short-term contract extension.
He has served Australian cricket with distinction and it would be a shame if he was lost to the game altogether.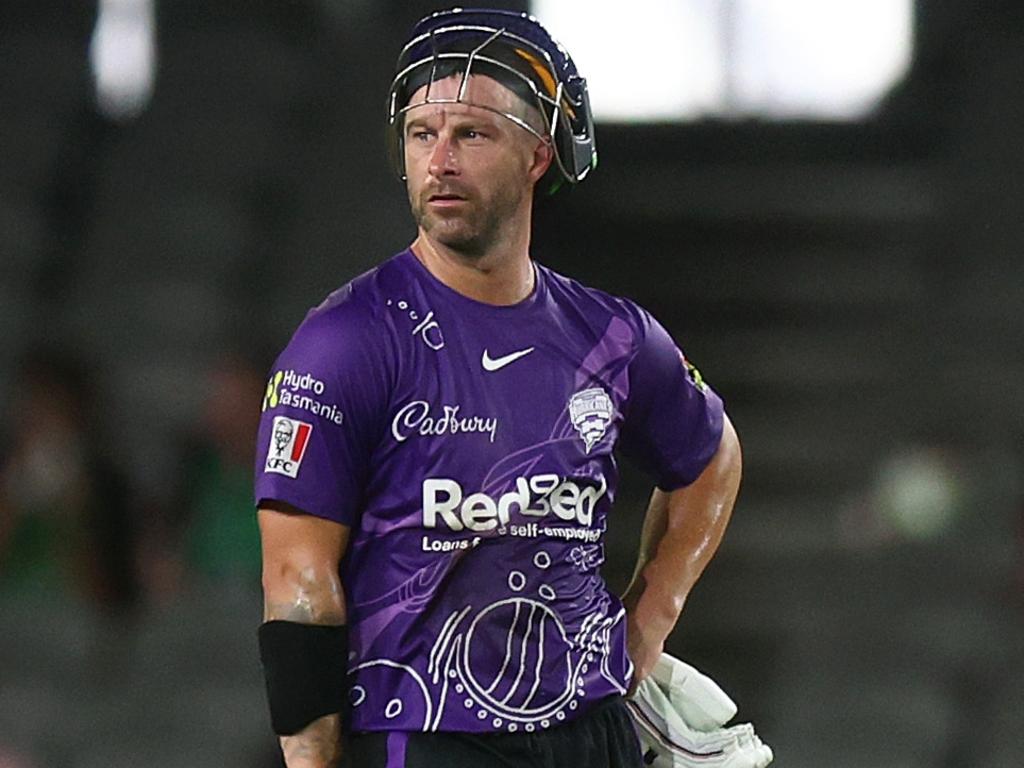 Matthew Wade says he has not been involved in the coach recruitment process. Picture: Mike Owen/Getty Images
But putting him into an environment alongside people who were in an environment where players effectively drove him out seems like a potentially fraught idea.
Asked on Monday whether he had been involved in the coaching selection process, Wade said he hadn't.
"I haven't had a conversation about the coach, or any real contact," Wade said from Sri Lanka where he is touring with the Australian T20 side.
"It's obviously something that the powers-that-be will work through."
Pressed specifically on whether he would endorse Langer, Wade said: "We'll wait and see. I've got no idea who they're looking at. If JL is one of those people, I'm sure they'll come to some kind of arrangement. But myself personally, I haven't had any conversations about the coach."
As displayed during the Langer saga of 2021 and early 2022, there is fierce loyalty towards Langer from those who have his back. Ponting, as a friend and long-time teammate, would understandably love to help Langer to return to the coaching fold. And players cannot be allowed to have the final say. But Ponting must also test the temperature of the Hobart dressing room before he gives the green light for Langer to don the purple.