Melbourne Stars were down 18 players and staff to Covid-19 this week, but incredibly still scrambled together a team
Recruitment calls were being made on game day as Covid-ravaged Stars scrambled together a healthy XI, writes DANIEL CHERNY.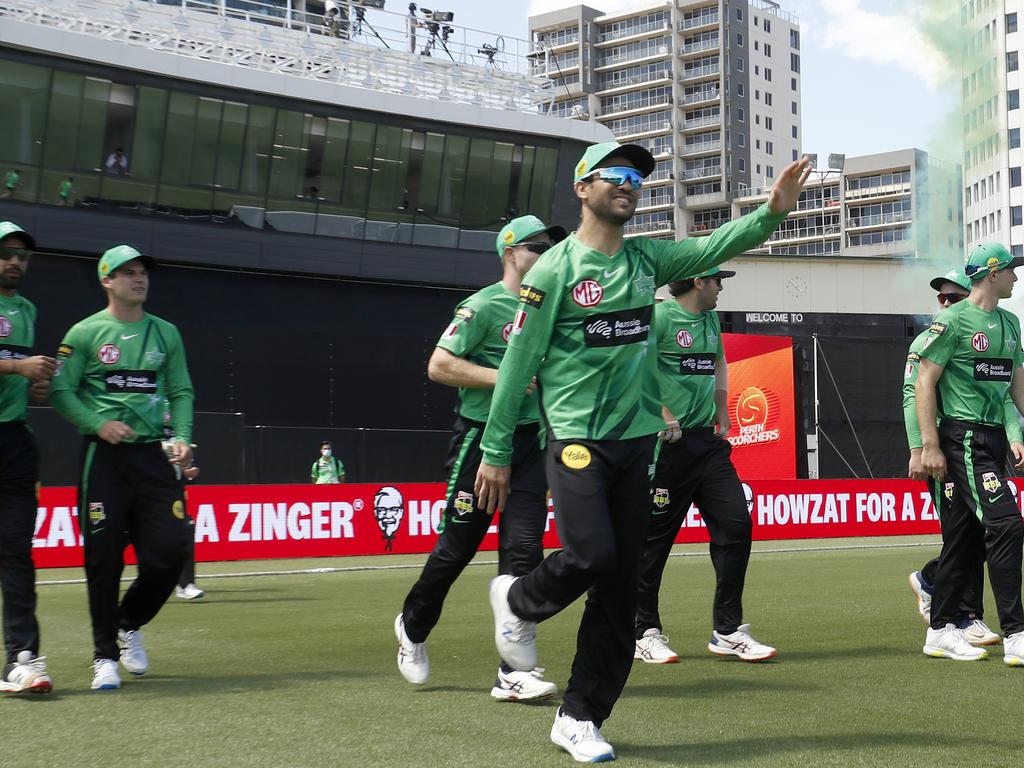 The Melbourne Stars cobbled together a team after a Covid outbreak saw 10 players forced out. Picture: Darrian Traynor/Getty Images
Every lower grade club cricket captain has been there.
Calling around the night before a game to fill an XI is part of the job description. "Thommo's had to pull out, he's got to look after his kids." "Macca can't make it, has to work an extra shift at Woolies." "Kingy had a mate's bucks party last night and is worse for wear."
But how about having to fill half a Big Bash League squad in a couple of days?
The alarm bells started ringing for Melbourne Stars general manager Blair Crouch when a staffer tested positive to Covid-19 ahead of Thursday's scheduled match against the Perth Scorchers. That match was postponed. The fear was one positive case was just the tip of the iceberg. That concern was vindicated. The numbers ticked up like a pesky 10th wicket partnership.
One became two, and then many more. The grand total was 18: 10 players and eight club staff, including Crouch, who had returned positive tests. There is no good time to contract the virus, but for Crouch it couldn't get much less convenient. This is his first year in the job, and the Stars were due to play two of their biggest fixtures of the summer: a first ever home game at Junction Oval against the Scorchers, and then Monday night's traditional New Year derby against the Renegades at the MCG.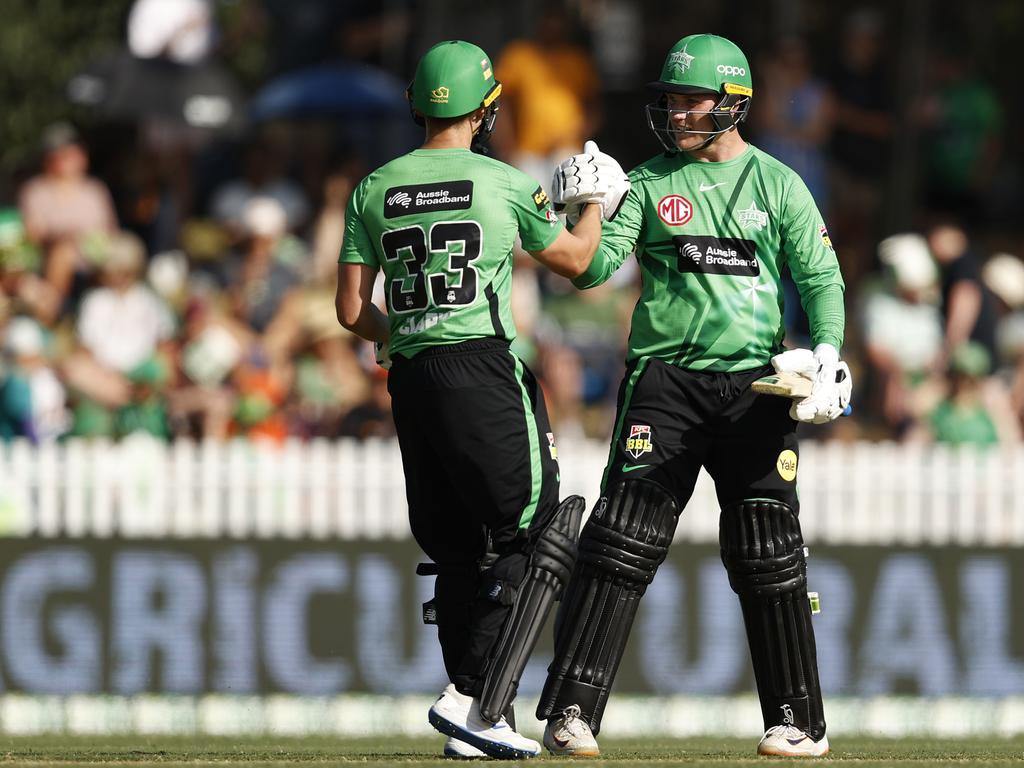 Ring-ins Joe Clarke and Tom Rogers opened the batting for the Stars on Sunday after 10 players tested positive for Covid. Picture: Darrian Traynor/Getty Images
Welfare was the first priority.
"Thankfully no one's required to be hospitalised," Crouch said.
But then attention had to turn back to business.
The club's coaching panel had been wiped out, while a host of staff couldn't get to the ground to prepare, having either tested positive themselves or been deemed close contacts.
That's before we even turn to the matter of actually pulling together a team.
None of the club's overseas players tested positive, but a proposal to allow more than the standard three to participate was canned for integrity purposes. So, too, was an idea for a loan system whereby the Stars would supplement their side with fringe players from other clubs.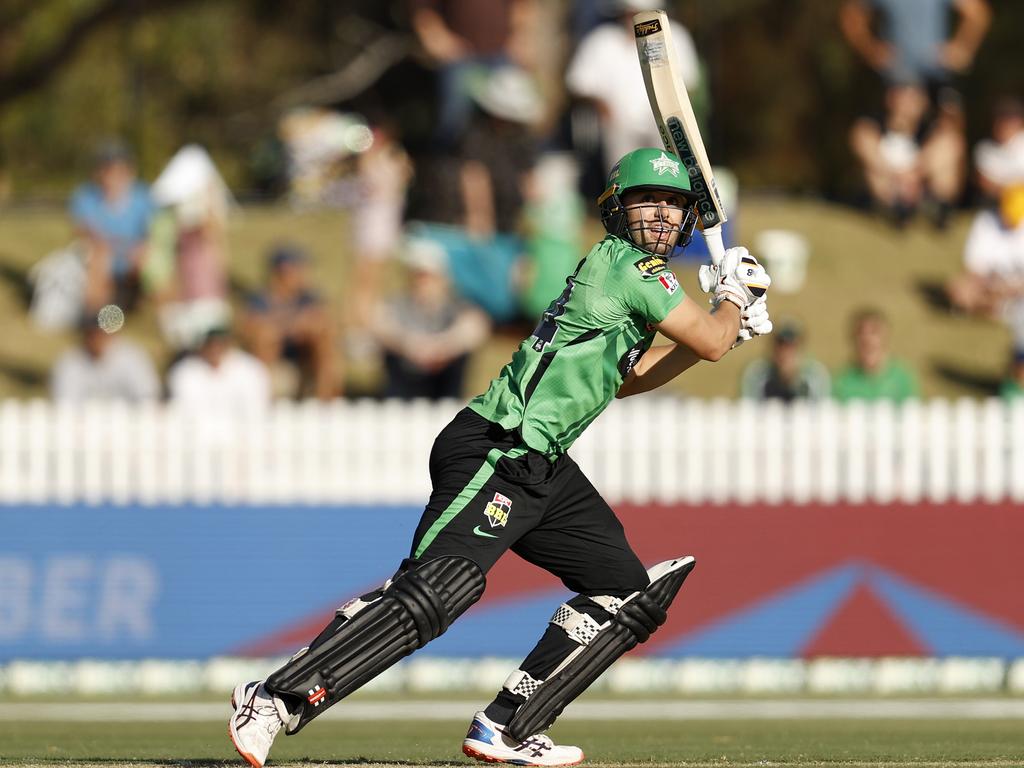 Justin Avendano flew from Sydney to Melbourne on the day of the game. Picture: Darrian Traynor/Getty Images
Ultimately Crouch, coaches Dave Hussey, Clint McKay and Ben Rohrer, and Cricket Victoria chief executive Nick Cummins, needed to scour the state and even the country for the best players outside the BBL.
"We just did all we could to try to understand who we needed to replace pretty quickly and then from there it was just a lot of conversations," Crouch said on Sunday.
"We didn't start looking for players until Friday. Then we knew the game was most likely to go ahead. We had information then around how many players we were likely to be replacing.
"We were lucky with most of them that they were here and available and prepared to play, which was fantastic…weren't sunning themselves in Queensland or something."
Most of the replacements were taken out of the Victorian system, either state understudies or Premier Cricket guns.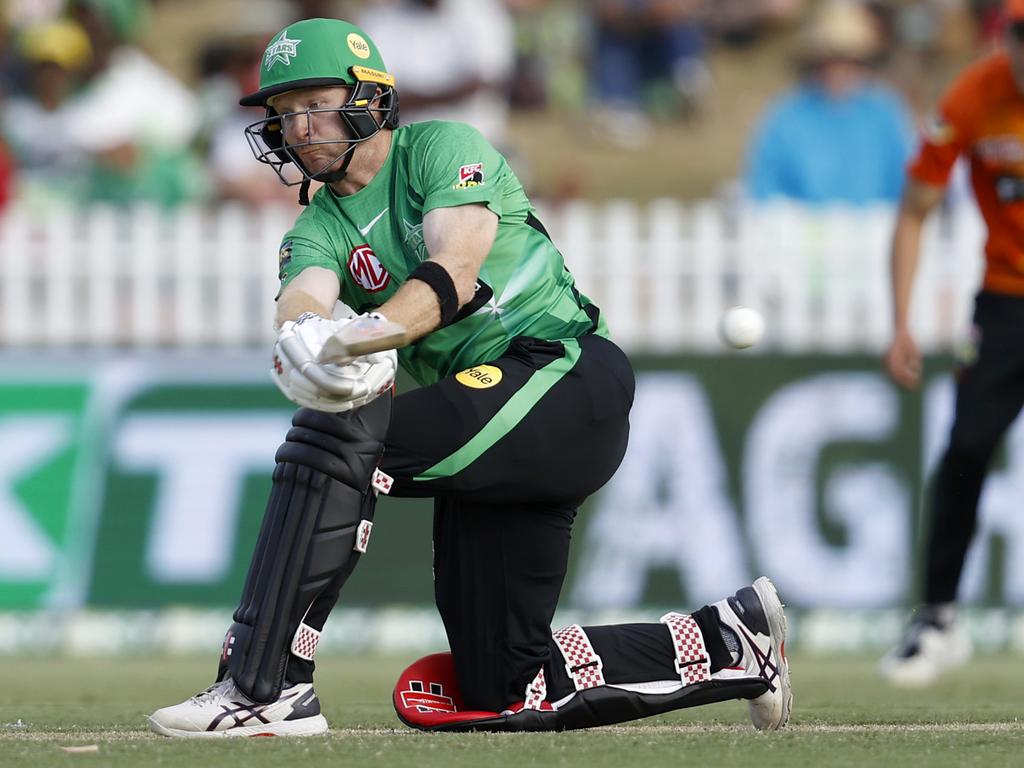 Charlie Wakim was flown in from Tasmania. Picture: Darrian Traynor/Getty Images
And then there was the unlikely sixth-wicket partnership of Charlie Wakim and Justin Avendano, neither of whom even started the day in Victoria.
"We had to get Charlie out of Tassie this morning, and Justin out of Sydney this morning as well which logistically was a bit of a challenge, but in the end we got there and I think we've done really well to bring six in who are representing the Stars really well.
"We didn't really finalise this until close to midnight last night, first started booking flights."
There were even issues with the replacements. One local Premier Cricket player was in line to play, only to be ruled out by a positive rapid antigen test on Sunday morning.
That meant Crouch was still making moves to secure a full 13-man squad on gameday.
"I didn't ring Paddy Rowe until about 9am this morning," Crouch said.
At 0-78 in the ninth over chasing 180, the fairytale beckoned. It did not materialise, though.
The Stars collapsed, losing 10/52 including several mix-up run-outs in which the batters looked like men who had only met each other today. Which in some cases, they had.
Joe Clarke hit 52 off 32 for the Stars. Picture: Darrian Traynor/Getty Images
Wicketkeeper-batter Joe Clarke shed light on the challenges when speaking after the game.
"It's hard to get to know people when you're not really allowed to introduce yourself. The first time I met the boys was when we saw them at the ground in the warm-up," Clarke said.
And even those who didn't end up testing positive had been isolating.
"I've been in my room [for more than two days]. It was the first time I got out of my room, this morning," Clarke said.
Crouch, who said his symptoms had been similar to "a bad cold," had to watch the match on television while isolating. It's not something he is keen to repeat more than necessary.
"We're all so committed and connected to what we're doing, it's awful to sit here and watch. But it does give me a different view, which is interesting," Crouch said.
"During these times it's when you find some real nuggets and cling onto things that are working for you."