KFC SuperCoach BBL: 11 breakout contenders, cash cows for BBL11
Five of our expert KFC SuperCoach BBL team have given their verdicts on the breakout contenders of BBL11 — and one clearly stands out above the rest.
Sydney Thunder rising star Oliver Davies has been tipped to take the BBL by storm as he looms as the player most likely to step into Callum Ferguson's top-order role.
The 21-year-old, who burst onto the scene with scores of 36 from 22 balls and 48 from 23 balls in BBL10, is set for greater opportunities after the departure of former Thunder skipper Ferguson.
With Ferguson's captaincy replacement Usman Khawaja in the frame to earn a Test re-call for the Ashes, the onus will be on English star Alex Hales to spearhead a youthful top order this summer.
Ferguson expects Davies to get every opportunity to make the No. 3 position he has vacated his own, although his start to the tournament has been delayed by a broken thumb.
Wicketkeeper-batsman Matthew Gilkes looms as the likely opening partner for Hales should Khawaja be named in the Ashes squad.
"I think with the list changes they have made, they're putting their faith in Ollie Davies, who did show us a fair bit last year," Ferguson said.
"Showed some real power-hitting ability. I think they will look to bat him at three.
"They won't be shy to give Matt Gilkes an opportunity.
SCROLL DOWN TO SEE OUR EXPERT CONSENSUS RATINGS
"Perhaps if it was say early in the power play, they might throw Gilkesy in there who's proven that he can bat up the top against the new ball in power plays successfully – and maybe hold Ollie off until the end of the power play where the spin comes in, where we know Ollie, that's his real strength. Being able to put spinners to the sword."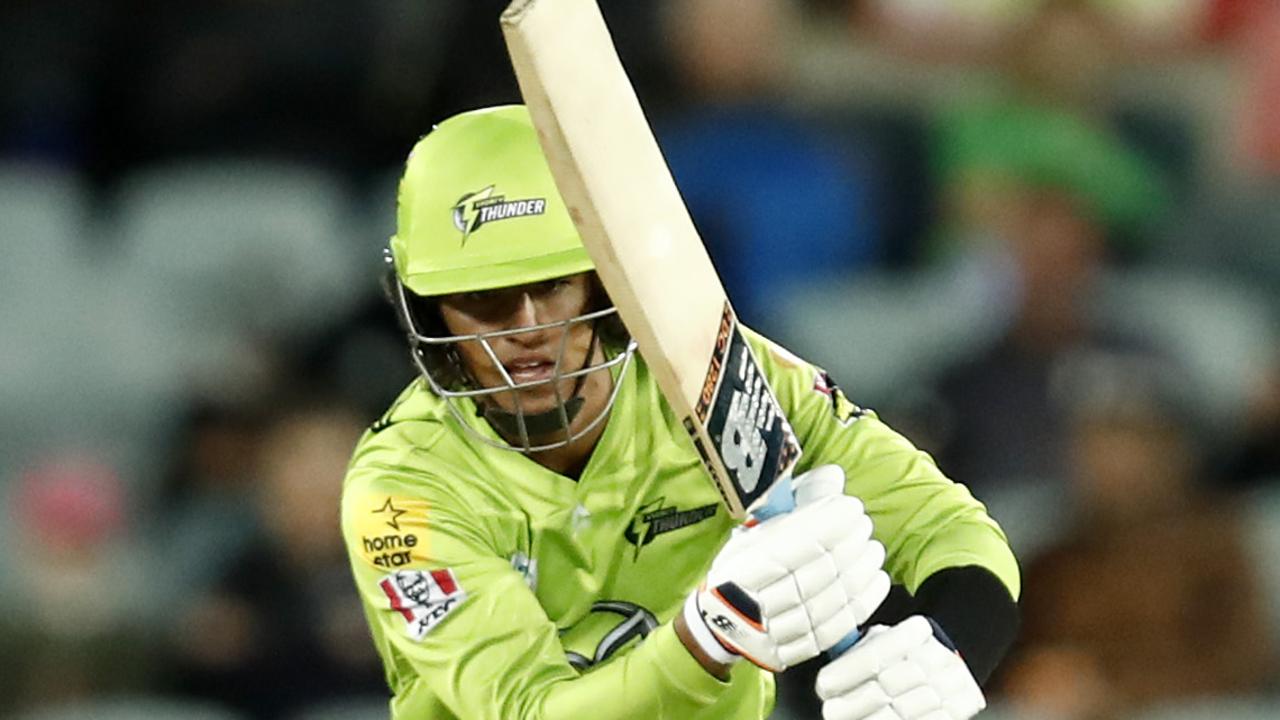 Oliver Davies made a blazing start to his BBL career last season.
A host of rising stars will get early opportunities to stake their claim in BBL11 due to fixtures overlapping with the Australia A tour game against the English Lions.
The Australians are also scheduled play an intrasquad match from December 1-3, which finishes two days before BBL11 starts.
This could reportedly be called off due to predictions of bad weather though.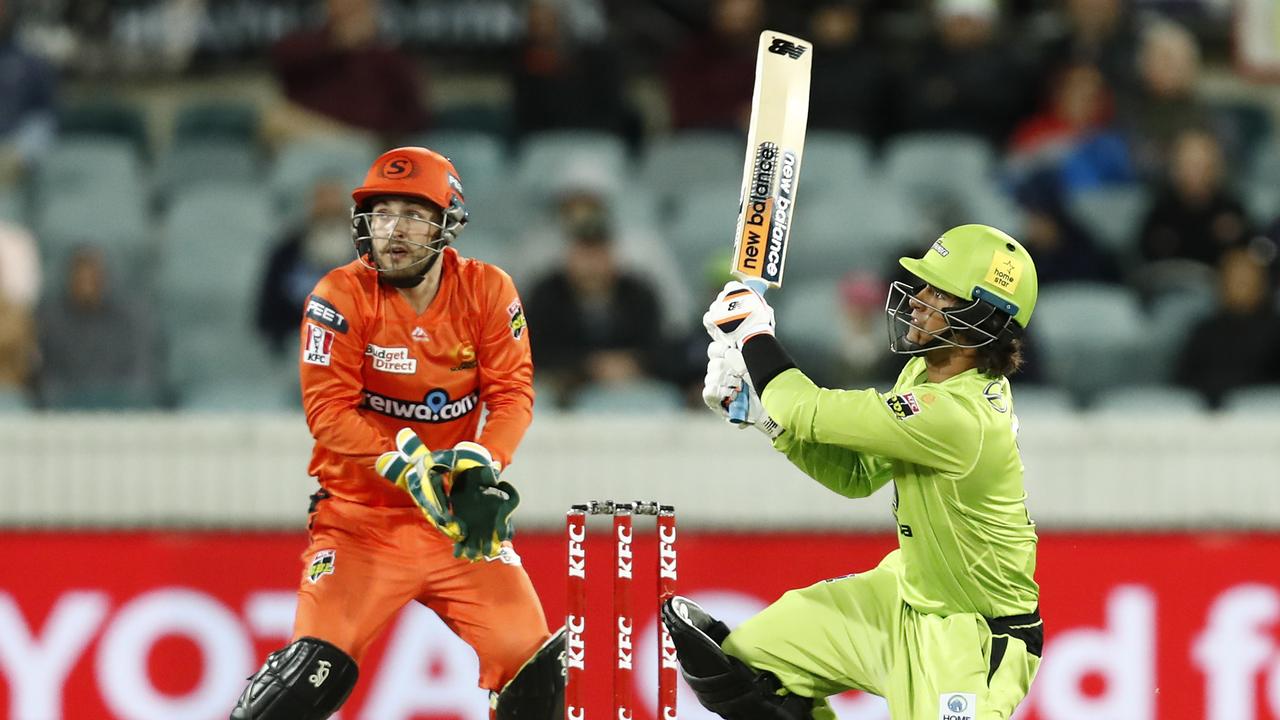 Josh Inglis can only watch on as Oliver Davies pulls off a reverse sweep.
With all-rounder Cameron Green a certainty for the Ashes squad and Ashton Agar and Mitch Marsh in the Australia A squad, Mike Hussey has earmarked Scorchers all-rounder Aaron Hardie as a player to watch this summer.
Hardie — who captains Willetton District in WA Premier Cricket — was the leading run scorer after five rounds with 393 runs at an average of 131.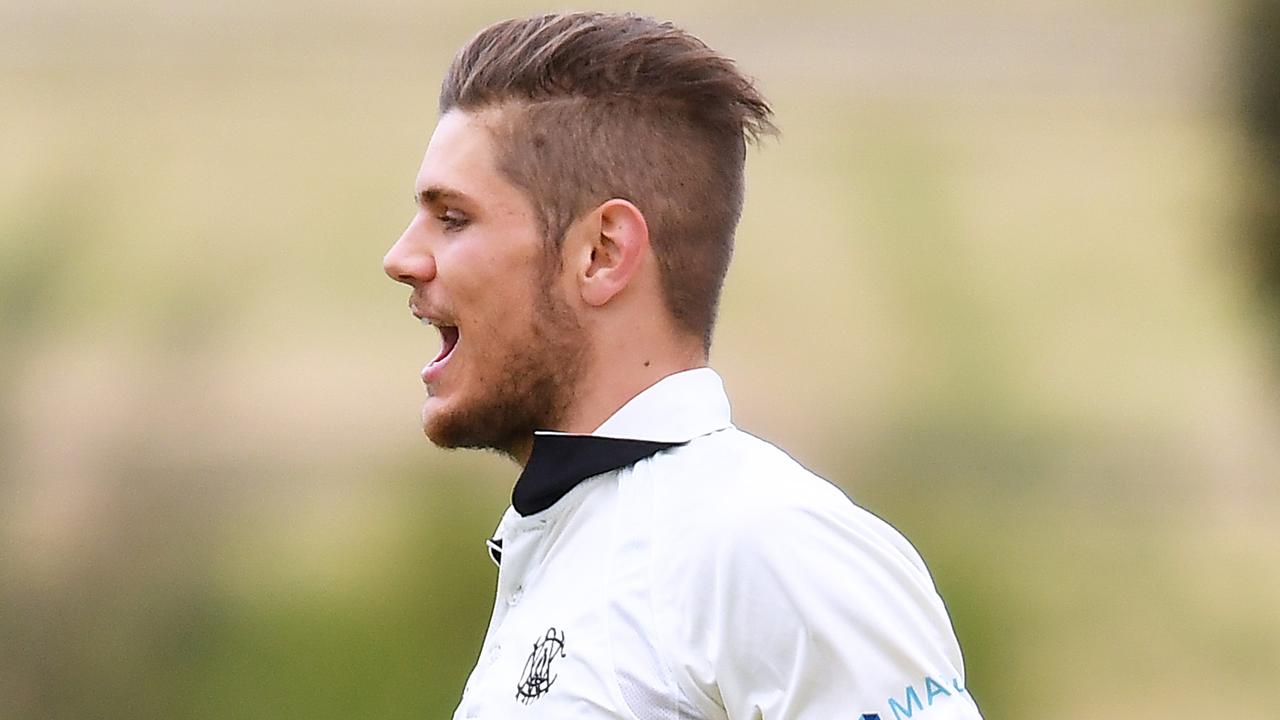 Aaron Hardie has been in fine form with the bat in WA grade cricket.
That haul included two unbeaten tons — 179 not out against Mount Lawley and 136 not out against Perth.
"I found out recently that over the last year or so he has been playing, but with a bit of an ankle injury," Hussey said.
"So he hasn't been quite at his best. In the off-season he's had that cleaned up, he's back to almost full fitness, he's actually been hammering runs in grade cricket batting high in the order.
"He could be a pretty handy all-rounder and if he's given the right opportunities could really take a huge step in his development."
Check out our full list of 11 breakout contenders for BBL11 below, including verdicts from Jock Reynolds KFC SuperCoach BBL experts Damo and Azza.
Matthew Gilkes could be set for greater opportunities with Usman Khawaja back in the Test frame.
Matthew Gilkes (Thunder) $62,500 WKP-BAT
The keeper-batsman gave an indication of his talents when he scored 51 on debut for the Thunder, although opportunities have been hard to come by since. Gilkes played six games in BBL09 but didn't feature last season as Baxter Holt took the gloves before Sam Billings' arrival. Billings has re-signed again, but there could be more chances for Gilkes as a batsman this summer if Usman Khawaja wins the battle for the No. 5 spot in the Test side. He might become the foil for Alex Hales at the top of the order and would only need a few good scores to become a KFC SuperCoach cash cow.
TIM'S BREAKOUT RATING: 4/10
AZZA: 6.5/10
DAMO: 6/10
THE PHANTOM: 7/10
AL PATON: 7/10
CONSENSUS RATING: 6/10
Oliver Davies (Thunder) $74,200 BAT
Former Thunder skipper Callum Ferguson – now part of our official KFC SuperCoach BBL team – has Ollie Davies earmarked as the player to take his role at No. 3 for Sydney Thunder. The only issue being after breaking his thumb playing grade cricket, he's projected to miss the first 2-3 games of BBL11. Davies burst onto the scene with 36 from 22 balls and 48 from 23 balls in his opening two games, living up to the hype which has surrounded his T20 prowess after excelling in the junior ranks. Watch out if he gets away in the power play, especially if Alex Hales is at the crease at the same time. That pair could make things brutal for BBL11 bowlers.
TIM'S BREAKOUT RATING: 7/10
AZZA: 6.5/10
DAMO: 7/10
THE PHANTOM: 9/10
AL PATON: 7/10
CONSENSUS RATING: 7.5/10
Mackenzie Harvey showed his talent at the back end of BBL10.
Mackenzie Harvey (Renegades) $97,800 BAT
Long touted as one of the emerging batsmen in Aussie cricket, Harvey started to justify the wraps in the second half of BBL10. His last four innings of the tournament included scores of 29 (17), 47 (21) and 40 (37). Opportunity is knocking this summer after Beau Webster's switch to the Stars and Harvey has the talent to emerge as a star of the BBL. Middle-order batsmen are always a risky option in KFC SuperCoach, although the likelihood of a Harvey breakout has increased due to injuries to Shaun Marsh and Aaron Finch and new skipper Nic Maddinson being included in the Australia A squad.
TIM'S BREAKOUT RATING: 6/10
AZZA: 5.5/10
DAMO: 4/10
THE PHANTOM: 4/10
AL PATON: 5/10
CONSENSUS RATING: 5/10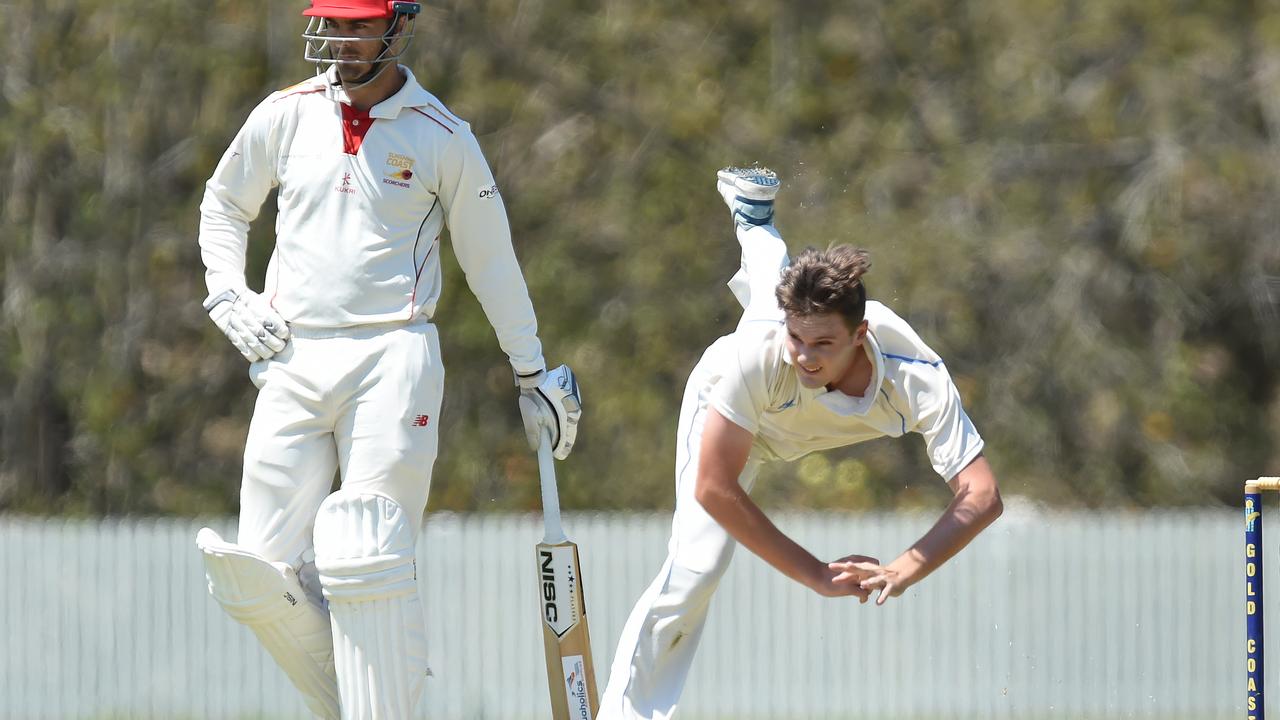 Josh Kann charges in during a Queensland Premier Cricket game.
Josh Kann (Hurricanes) $42,000 BAT-BWL
One of the contenders for the vacant all-rounder role left by James Faulkner's departure, Kann attracted the attention of BBL clubs in the off-season by dominating in Darwin's winter competition. Kann took 19 wickets and plundered more than 600 runs in the First XI competition to earn a BBL chance. He has since been playing in Queensland, where he had 195 runs and 13 wickets after nine games for Gold Coast. Joel Paris might get first crack at the Faulkner vacancy if he overcomes a hamstring injury, but history suggests Kann will be needed at some stage – think Mitch Owen's late-season debut last season. He might have fallen down the pecking order in the past week due to Englishman Jordan Thompson's arrival though.
TIM'S BREAKOUT RATING: 5/10
AZZA: 5.5/10
DAMO: 5/10
THE PHANTOM: 6/10
AL PATON: 6/10
CONSENSUS RATING: 5.5/10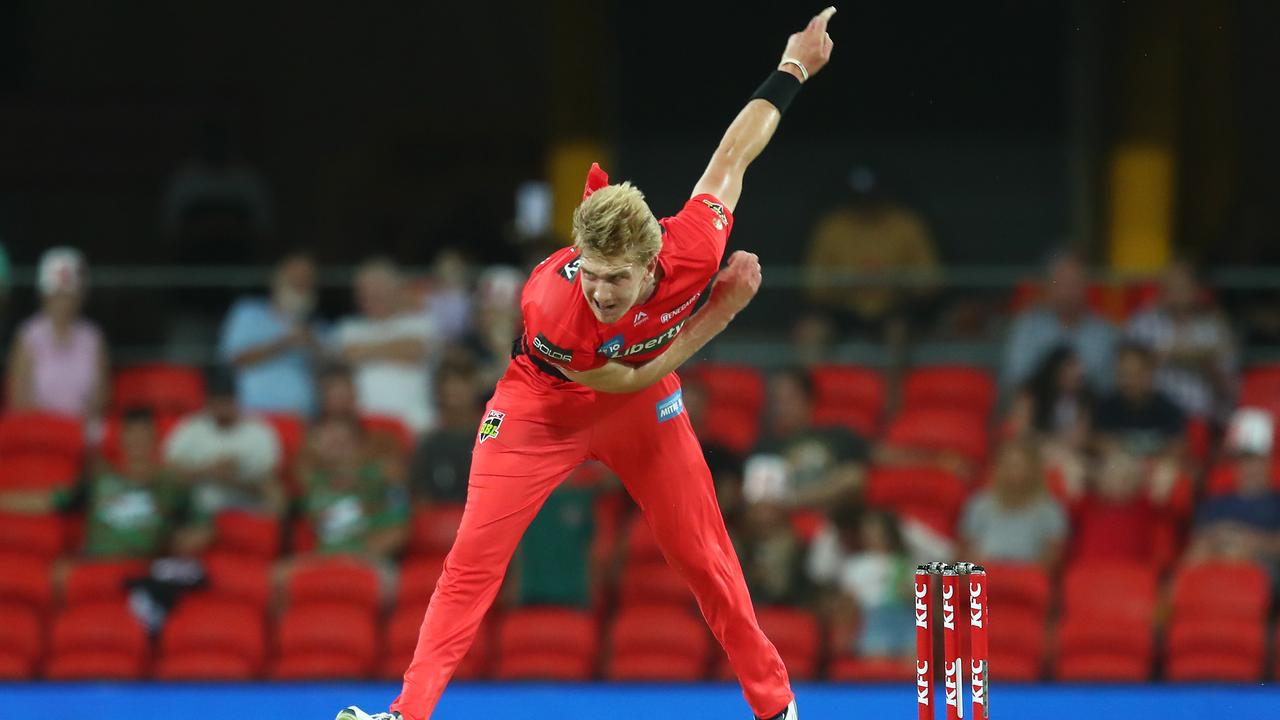 Will Sutherland has had a strong start to the summer for Victoria.
Will Sutherland (Renegades) $73,900 BAT-BWL
Any other KFC SuperCoaches getting a sense of dejavu? It feels like we have been in this same position for the past two summers with Sutherland, who has never nailed down a spot as a bowling all-rounder at the Renegades. In 17 BBL games he has taken eight wickets with an economy rate of more than nine runs an over. However, Sutherland's start to the Sheffield Shield campaign was very promising and suggests he could be in for a big summer. After two games, he had seven wickets. The signing of Englishman Reece Topley likely pushes him out of the best XI when James Pattinson and Kane Richardson are also available, as the Gades also have two quality spinners in Zahir Khan and Cameron Boyce.
TIM'S BREAKOUT RATING: 4/10
AZZA: 6.5/10
DAMO: 5/10
THE PHANTOM: 7/10
AL PATON: 5/10
CONSENSUS RATING: 5.5/10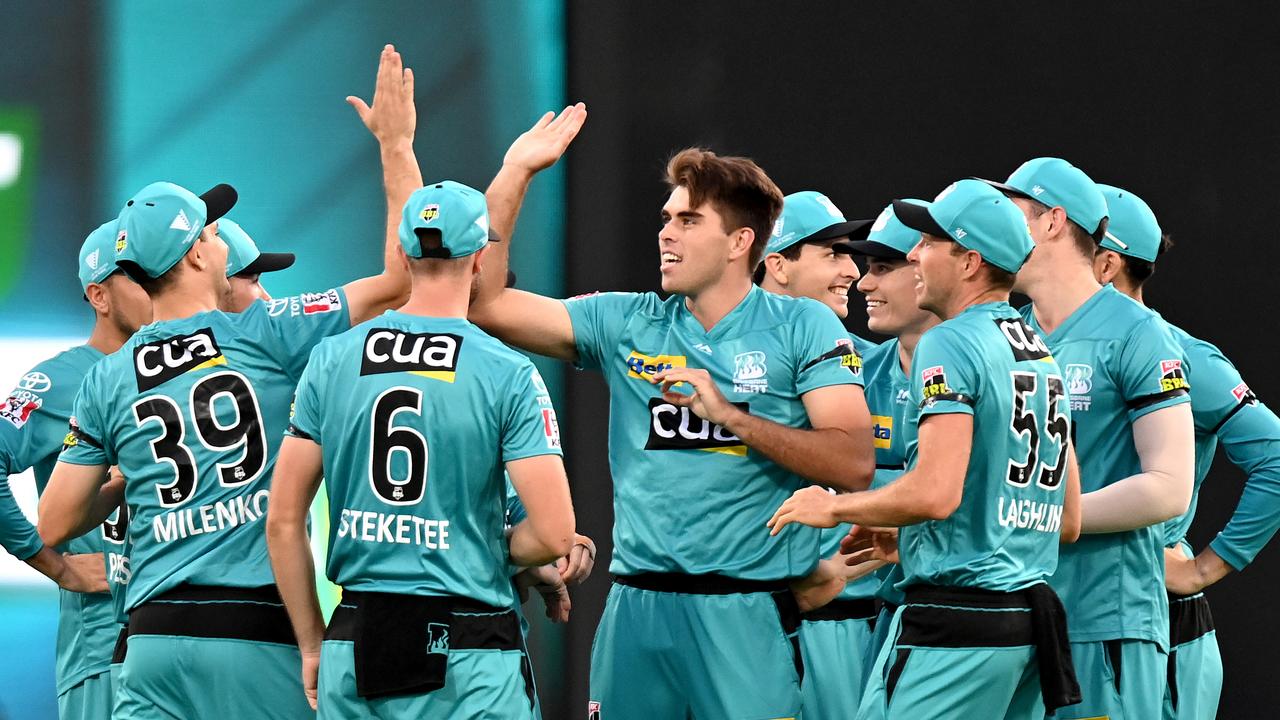 Xavier Bartlett celebrates a wicket last summer.
Xavier Bartlett (Heat) $97,900 BWL
Heat swing bowler Bartlett was a curious case in BBL10, often the victim of Brisbane Heat's tactic of subbing out a bowler at the 10-over mark of games. There were several occasions where Bartlett took the new ball, started well but was then still sacrificed for a batsman under the X-Factor sub rule. He has recovered from a back injury and is back bowling in Queensland grade cricket, after impressing with the bat by making 256 runs at an average of 86 to Round 7. If he's fit to be fully unleashed at the start of BBL11, Bartlett should have ample opportunity to press his claims for a regular First XI spot with Mark Steketee in the Australia A squad and Mitch Swepson and Michael Neser in the Ashes squad.
TIM'S BREAKOUT RATING: 9/10
AZZA: 7.5/10
DAMO: 8/10
THE PHANTOM: 8/10
AL PATON: 9/10
CONSENSUS RATING: 8.5/10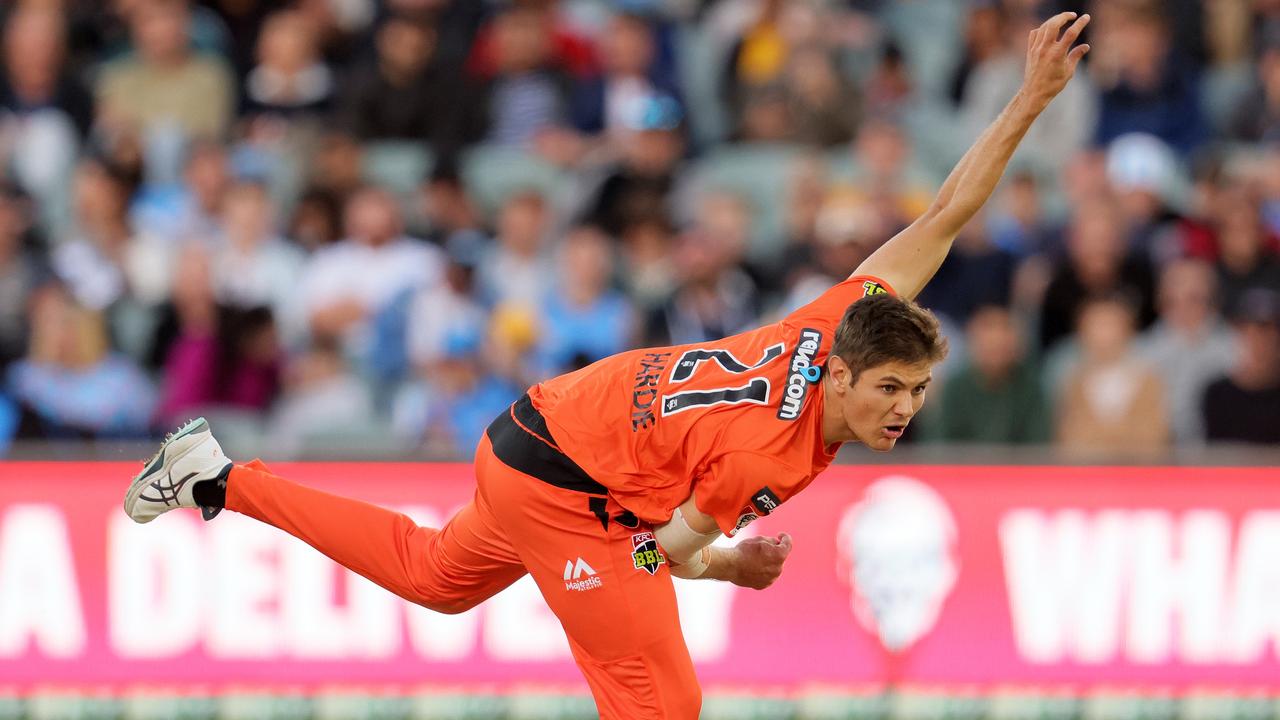 Aaron Hardie lets rip for the Scorchers in BBL10.
Aaron Hardie (Scorchers) $103,100 BAT-BWL
Emerging Scorchers all-rounder Hardie bowled 44 overs in 17 matches last season, finishing BBL10 with 10 wickets. Only Josh Inglis (11) took more catches for the Scorchers than Hardie (10), who added 100 points to his KFC SuperCoach total in the field. Hardie was the leading run scorer in WA Premier Cricket after five rounds with 393 runs at an average of 131, including two unbeaten hundreds. While he usually bats too low to have a significant contribution for the Scorchers, there's no denying he will enter BBL11 in serious form. Hardie could yet be bumped up the order due to Josh Inglis, Mitch Marsh and Ashton Agar being unavailable until at least Round 3 after being named for Australia A. He hasn't bowled this summer for his club side though after ankle surgery in the off-season, which is a concern.
TIM'S BREAKOUT RATING: 5/10
AZZA: 5/10
DAMO: 8/10
THE PHANTOM: 4/10
AL PATON: 7/10
CONSENSUS RATING: 6/10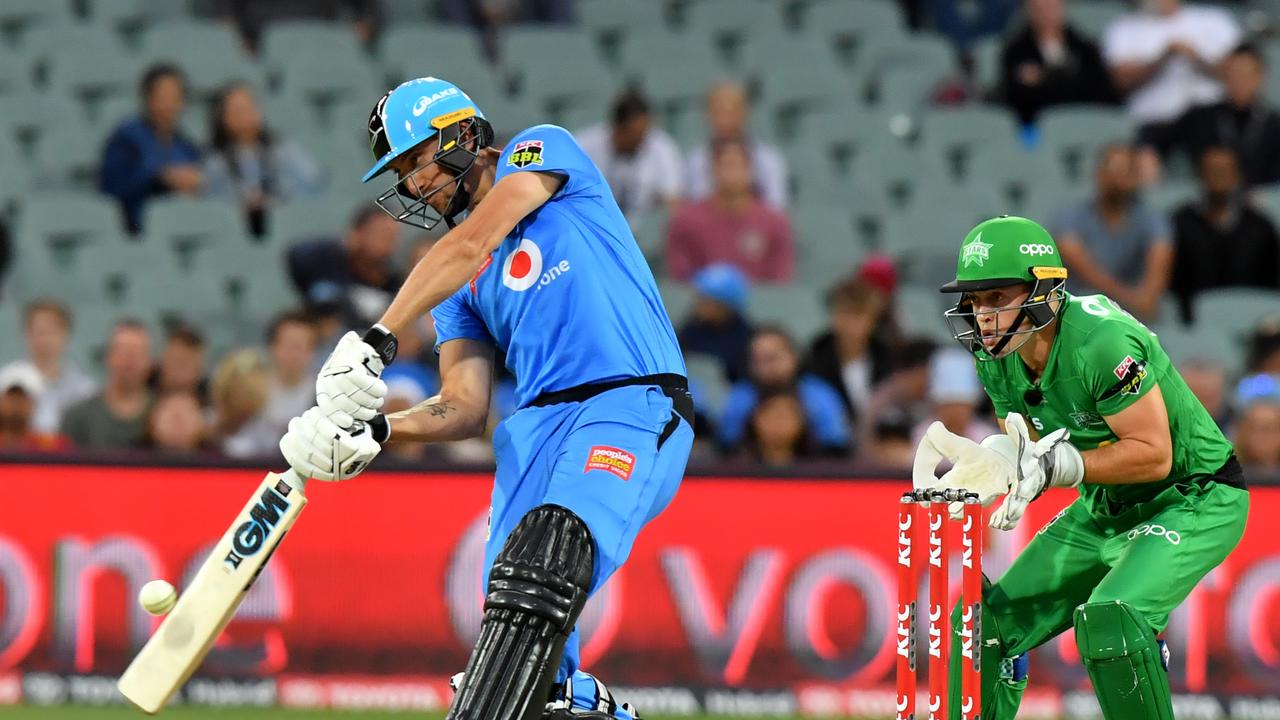 Matt Short launches against the Stars.
Matthew Short (Strikers) $62,500 BAT
Another player in form in the early rounds of the summer, Short's 90 in the Sheffield Shield against New South Wales put him on the radar for KFC SuperCoaches. The young Victorian hasn't nailed down a role since crossing from the Renegades to the Strikers, but could get the opportunity to step up if Alex Carey is chosen as Tim Paine's replacement. Short could yet be given the chance to open with Jake Weatherald, at least until Matthew Renshaw is back from Australia A duties in Round 4. Short and Renshaw will a similar role as a top-order option and part-time spinner.
TIM'S BREAKOUT RATING: 5/10
AZZA: 7/10
DAMO: 6/10
THE PHANTOM: 5/10
AL PATON: 5/10
CONSENSUS RATING: 5.5/10
Jake Fraser-McGurk is rated as one of the most exciting batting talents in Victoria.
Jake Fraser-McGurk (Renegades) $65,000 BAT
One of the rising white-ball batsmen in Victorian cricket, Fraser-McGurk managed 10 matches for the Renegades last season with a high score of 40 from 33 balls against Brisbane Heat. Fraser-McGurk has enjoyed a strong start to the summer and with injuries mounting at the Renegades, he could get an early opportunity to cement himself. He's certainly got the potential to do so, but still looms as a risky KFC SuperCoach play.
TIM'S BREAKOUT RATING: 4/10
AZZA: 8/10
DAMO: 7/10
THE PHANTOM: 2/10
AL PATON: 5/10
CONSENSUS RATING: 5/10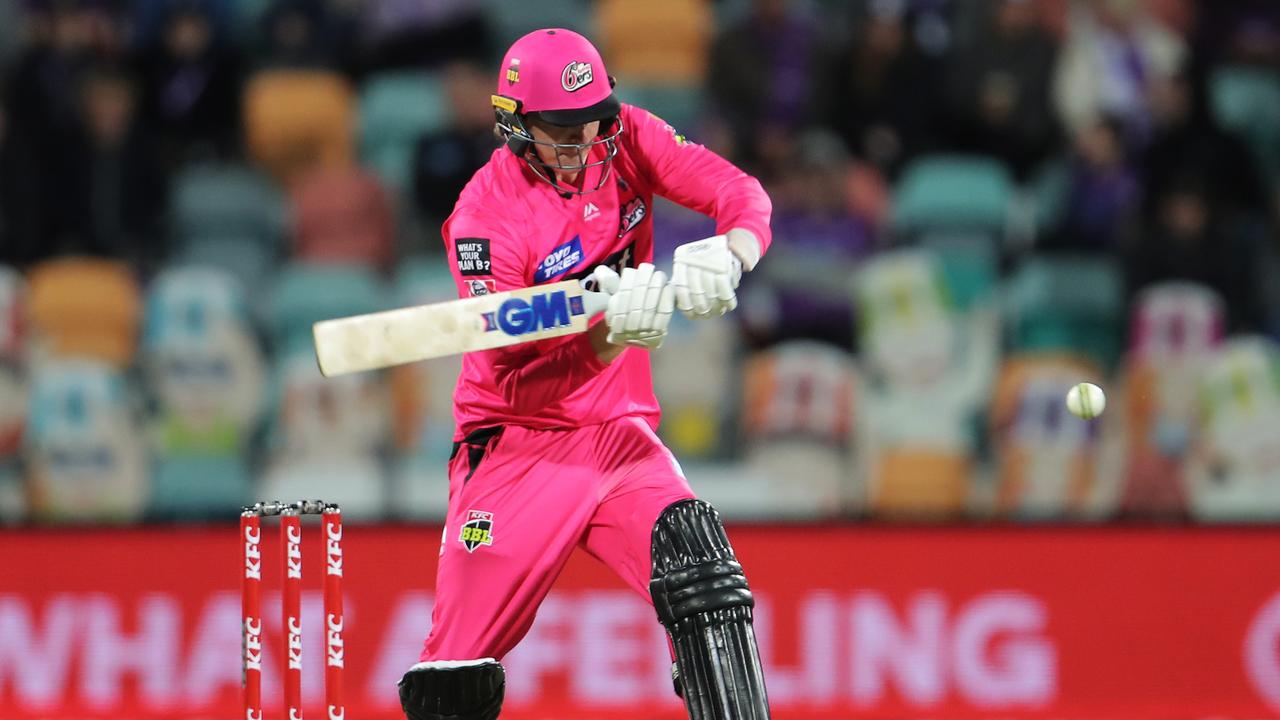 Jack Edwards could be set for early chances in BBL11.
Jack Edwards (Sixers) $76,000
Another player in the mix for an opportunity to press his claims early in the season when Nathan Lyon and Sean Abbott are away with representative duties. Sheffield Shield watchers will have noticed Edwards bowling during the recent game against Victoria, although his increased role with due to Trent Copeland being injured. The Sixers have no shortage of bowling options, although Edwards could partner Josh Philippe at the top of the order early in the season. He only managed 66 runs in seven innings last season though. KFC SuperCoaches are probably best to look elsewhere for a cheapie.
TIM'S BREAKOUT RATING: 5/10
AZZA: 6.5/10
DAMO: 6/10
THE PHANTOM: 3/10
AL PATON: 4/10
CONSENSUS RATING: 5/10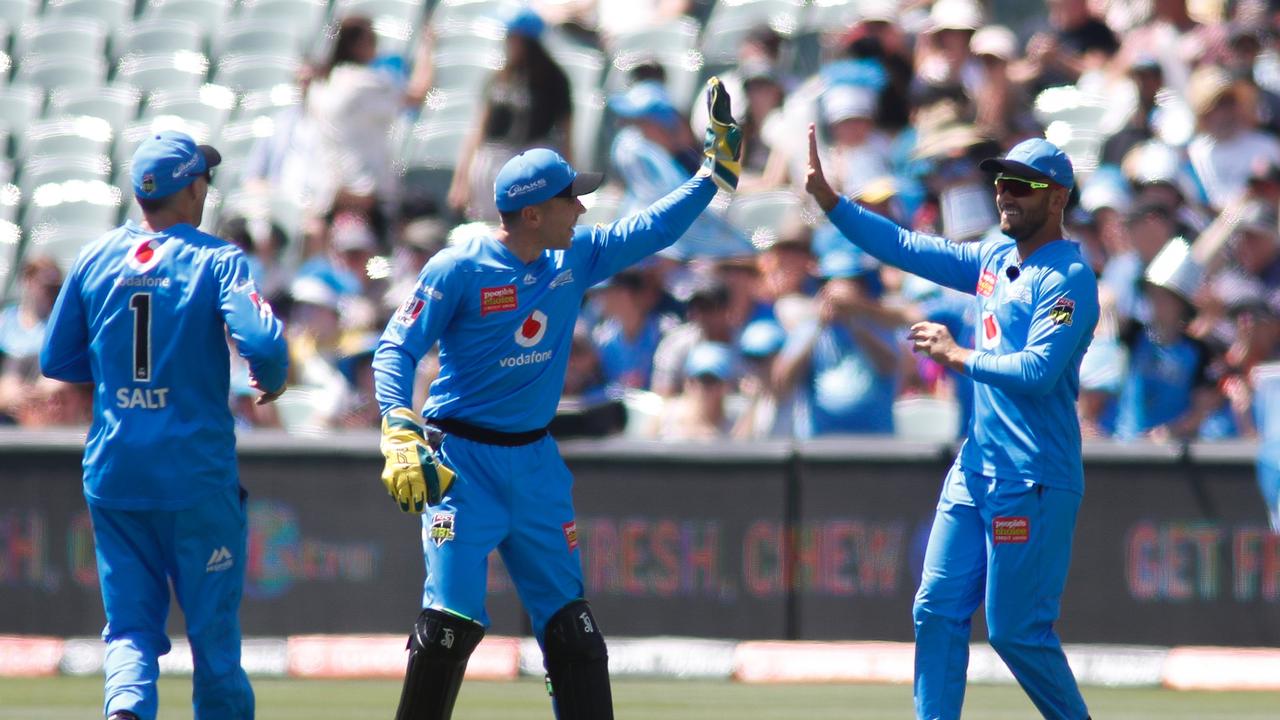 Harry Nielsen high fives Jake Weatherald.
Harry Nielsen (Strikers) $76,200 WKP-BAT
This could be Nielsen's best chance to get a decent run of games in the Strikers team, depending on the availability of Alex Carey. If the Strikers' first-choice gloveman is named in the Test team, Nielsen could feature for most of the summer, depending on whether Carey can hold out Josh Inglis. Nielsen has a career-best score of 44 not out in the BBL, but his chances have been very limited in the past two seasons due to Carey holding the No. 1 mantle in Adelaide and only missing games for ODI or T20 internationals. His breakout likelihood vastly increases if Carey is the new Test keeper.
TIM'S BREAKOUT RATING: 5/10
AZZA: 3.5/10
DAMO: 4/10
THE PHANTOM: 6/10
AL PATON: 5/10
CONSENSUS RATING: 5/10
CONSENSUS BREAKOUT RATINGS
Xavier Bartlett (Heat) 8.5/10
Oliver Davies (Thunder) 7.5/10
Matthew Gilkes (Thunder) 6/10
Aaron Hardie (Scorchers) 6/10
Will Sutherland (Renegades) 5.5/10
Josh Kann (Hurricanes) 5.5/10
Matthew Short (Strikers) 5.5/10
Harry Nielsen (Strikers) 5/10
Jack Edwards (Sixers) 5/10
Jake Fraser-McGurk (Renegades) 5/10
Mackenzie Harvey (Renegades) 5/10
Originally published as KFC SuperCoach BBL: 11 breakout contenders, cash cows for BBL11