KFC SuperCoach BBL: The 11 best mid-season bargains to trade into your team
Some of the top scorers of past seasons in KFC SuperCoach BBL are available for a bargain price midway through BBL11. Here's who you should be aiming to trade into your team.
Form is temporary. Class is permanent.
You've heard it plenty of times before and it certainly applies in KFC SuperCoach BBL.
Rarely do the premier Big Bash League players go a full season without producing their best.
If you jump on at the right time of the tournament, the benefits can be huge.
Think those who jumped on Alex Hales last season when he dropped to $120k.
Or those who picked up Colin Munro for less than $100k before his hot streak started.
KFC SuperCoach is all about timing and these bargains won't be around for long.
Make sure you jump on the great bargains of BBL11 before it's too late.
Here are our best 11 players to target — fast!
Alex Hales is way below his starting price in KFC SuperCoach.
Alex Hales (Thunder) Round 6 price: $111,600 Break even: 42
The Englishman started the tournament with a price tag of more than $180k but was available for as cheap as $113k after returns of 0, 10, 38 and 55 to start BBL11. Hales' form is bound to turn soon and almost every time he gets to 20 runs he does it at a rate which generates a hefty strike rate bonus. He was the leading run scorer last summer with 543 runs, yet got as low as $126k. He then produced a run of scores which included 80, 136, 70, 71 and 89 to get as high as $215k.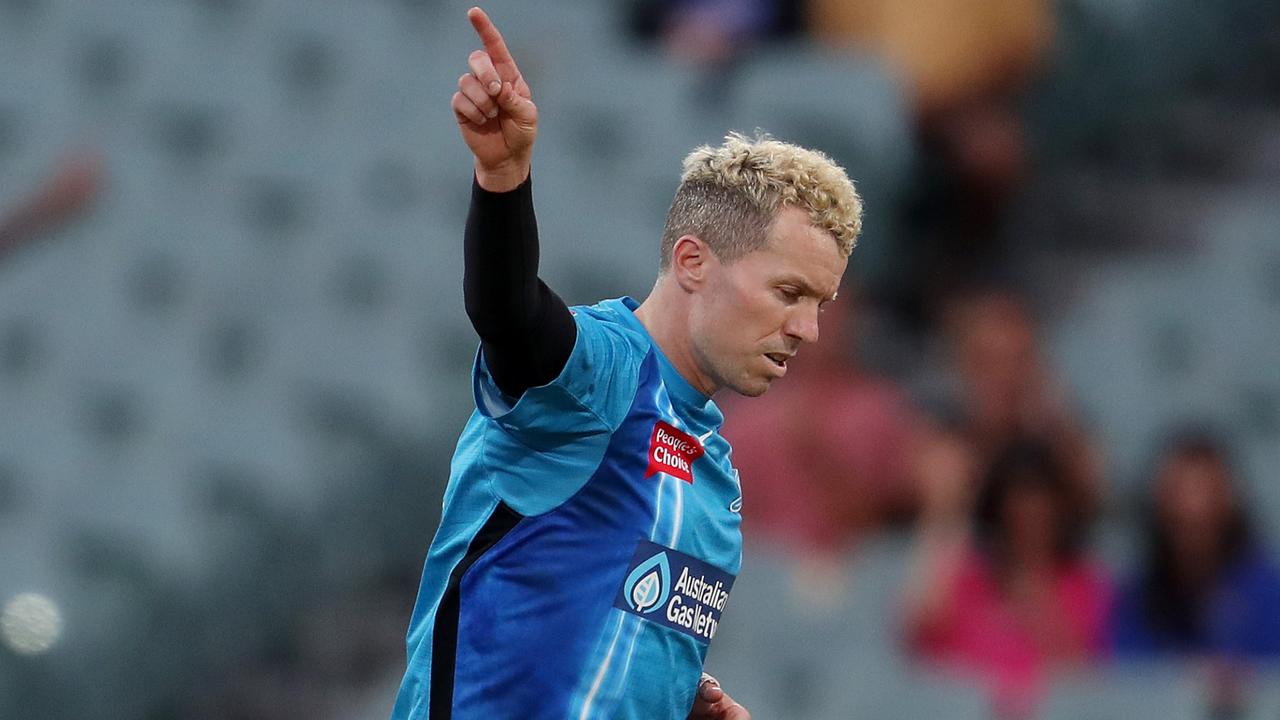 Peter Siddle has a key role bowling at the death for the Strikers.
Peter Siddle (Strikers) Round 6 price: $110,500 Break even: 60
The Strikers skipper this summer has a prime role bowling at the death which inevitably leads to wicket opportunities in most matches. As a player who doesn't bat often and doesn't take many catches, Siddle relies largely on his bowling for KFC SuperCoach points. That's why he can have games where he scores under 10 points, as he did in Round 3 against the Sixers. But otherwise, three of his first four round scores were 75, 57 and 47. Those are great numbers for a player likely to be available for $110k or less.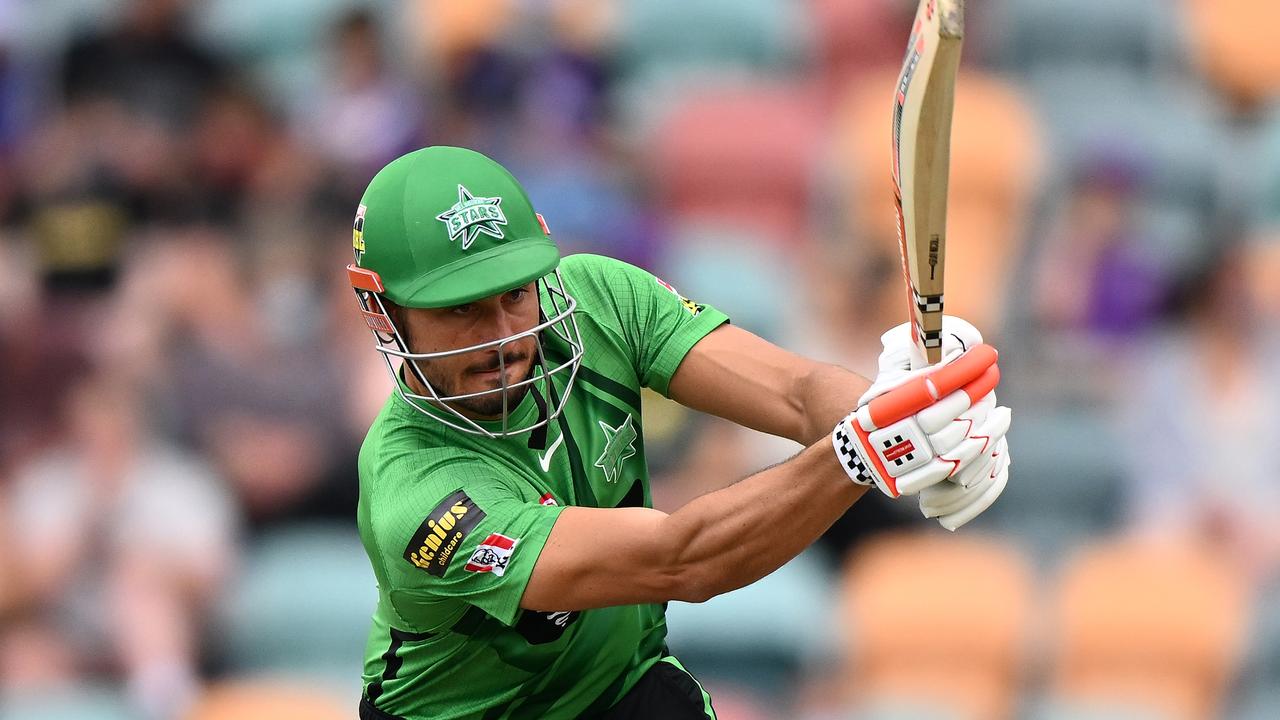 Marcus Stoinis' price is dropping fast.
Marcus Stoinis (Stars) Round 6 price: $105,800 Break even: 88
The Stars all-rounder's batting has carried him to big KFC SuperCoach scores in recent seasons. But Stoinis hasn't got going yet this summer and was available for less than $110k after Round 5. The Stars were hopeful he would be back bowling in January, but with Haris Rauf about to arrive it remains to be seen how much the Stars will need Stoinis with the ball. A player of his talent – who has a double in Round 8 – can't be ignored even if he isn't bowling. Proven top-level BBL performers are rarely available this cheap. Stoinis averaged 52.2 points in BBL10 and 64.9 in BBL09.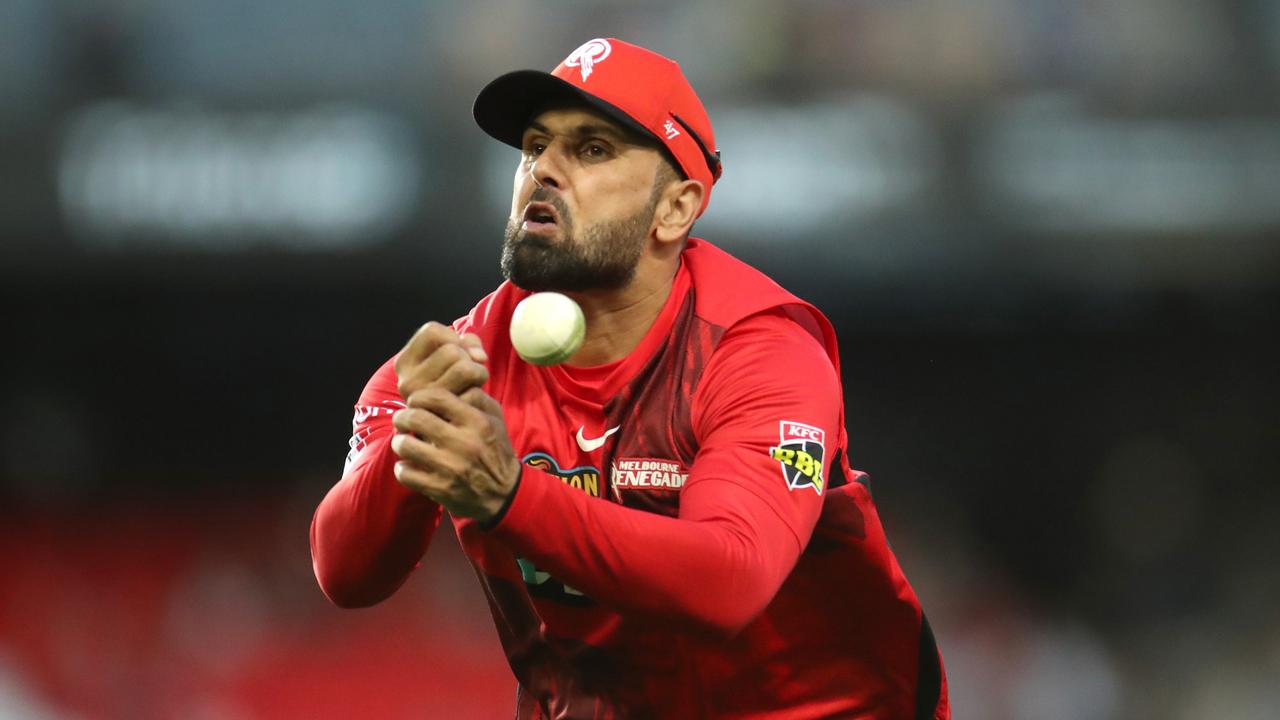 Don't drop the ball on a bargain like Mohammad Nabi.
Mohammad Nabi (Renegades) Round 6 price: $101,000 Break even: 92
The Renegades all-rounder is cheap based on role and opportunity, rather than form. Nabi has been batting in the middle-to-lower order this season and only bowling up to two overs a game, generally as the sixth bowling option for Kane Richardson or Nic Maddinson. The form of Zahir Khan has made Nabi's bowling role less prominent as the Gades turn to Richardson, James Pattinson and Reece Topley to lead their attack. The emergence of Will Sutherland, who often shares a four-over block with Nabi, hasn't helped. Nabi is too good a player and too experienced to stay quiet for a full BBL and as he edges closer to $100k he looms as a potential bargain.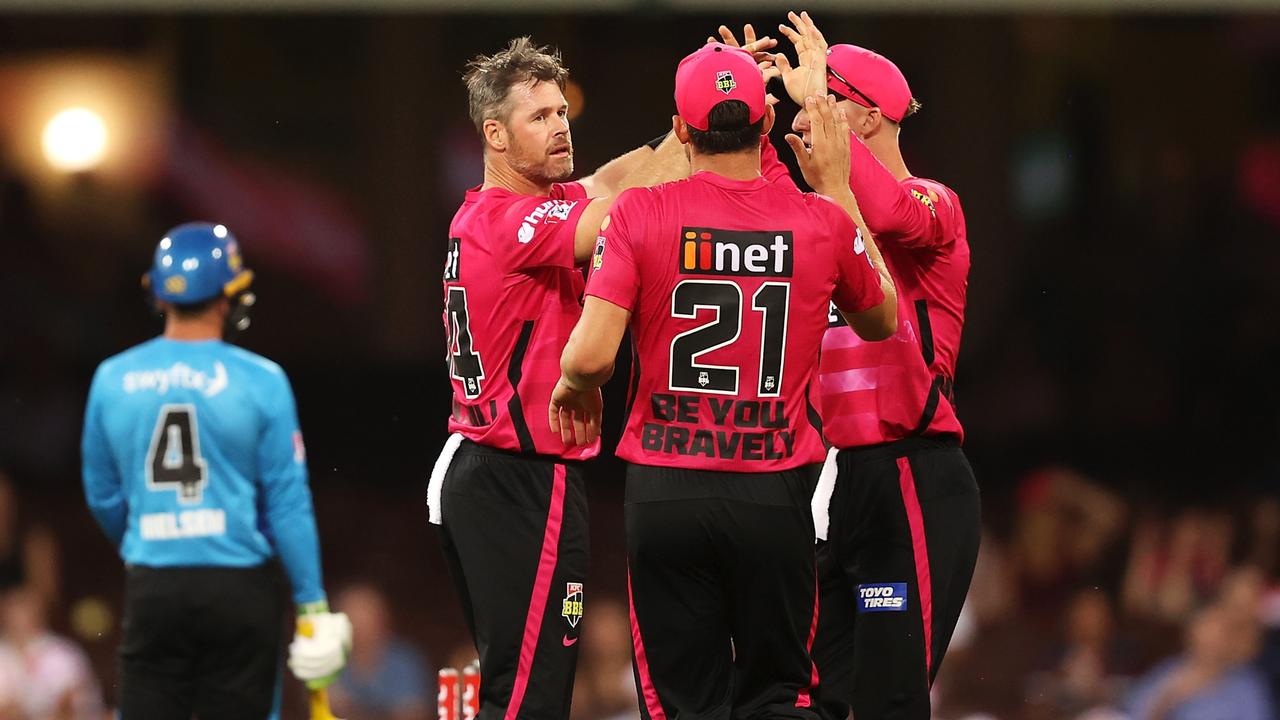 Dan Christian's role has increased after Tom Curran's injury.
Dan Christian (Sixers) Round 6 price: $138,500 Break even: -41
Christian won't be cheap for long after a score of 114 in Round 4 caused his break even to crash into the negatives. Tom Curran's season-ending injury has increased Christian's importance for the reigning BBL champions, in particular with the ball. What will be interesting will be whether the arrival of Pakistani all-rounder Shadab Khan cuts into Christian's overs, or whether Khan takes over from Lloyd Pope. When Stephen O'Keefe returns, Christian could find himself in a similar position to Nabi, although the beauty if the Sixers are willing to elevate him when they need quick runs. Christian is one of the BBL's best players at getting to 20 quickly which is gold in KFC SuperCoach.
Mujeeb ur Rahman only took one wicket in the opening five games.
Mujeeb ur Rahman (Heat) Round 6 price: $116,600 Break even: 110
Mujeeb started BBL11 as one of the most expensive players in KFC SuperCoach at $208k and has experienced one of the biggest price falls this summer. The Afghani star had his best BBL tournament last season, snaring 14 wickets in eight games for a KFC SuperCoach average of 66.6. Only one wicket in his first five matches of BBL11 is a concern, but it has created a great opportunity for KFC SuperCoaches to snag a potential bargain. Mujeeb had dropped to less than $120k after five rounds and seemed likely to get cheaper.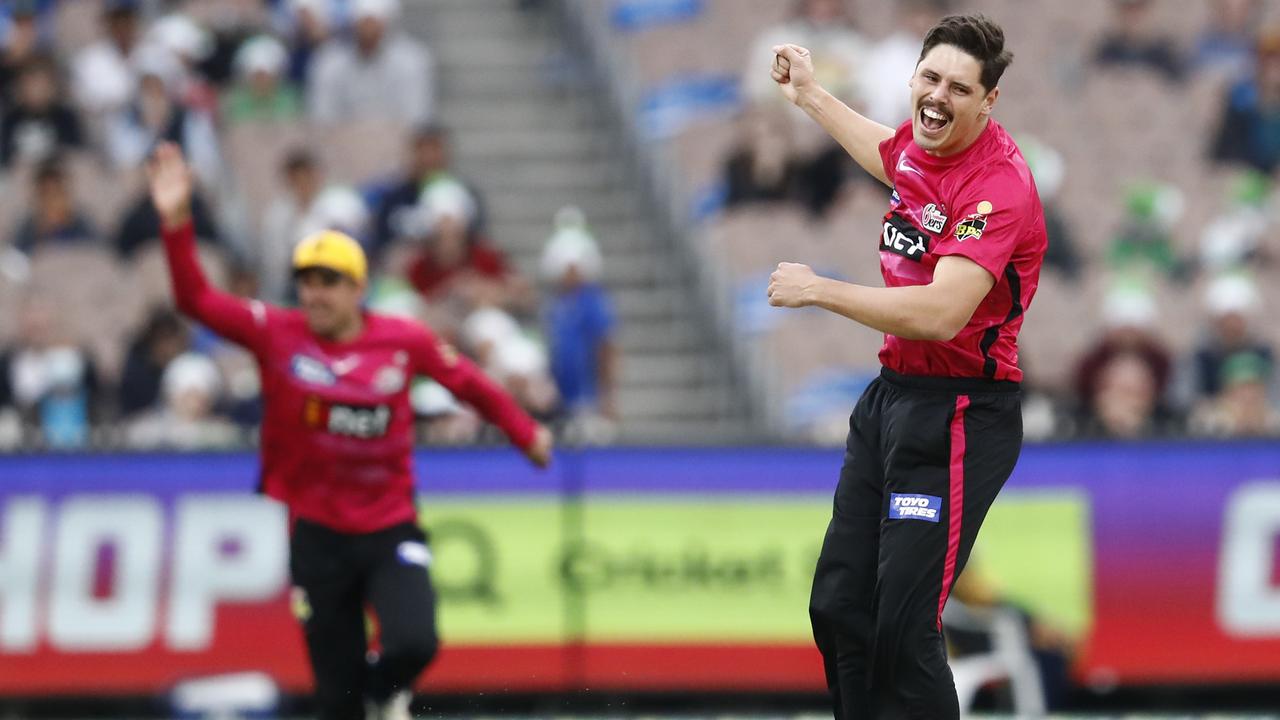 Ben Dwarshuis had a delayed start to the summer due to injury.
Ben Dwarshuis (Sixers) Round 6 price: $135,600 Break even: 66
The big left-armer made a slow start to BBL11 after being sidelined with a side strain in the early rounds. Dwarshuis' first two games of the summer yielded 26 points and one point, resulting in a drop of more than $30k and a break even of more than 100. Dwarshuis has been one of the BBL's most underrated bowlers in recent seasons and averaged 58.2 and 53.3 KFC SuperCoach points in the past two summers.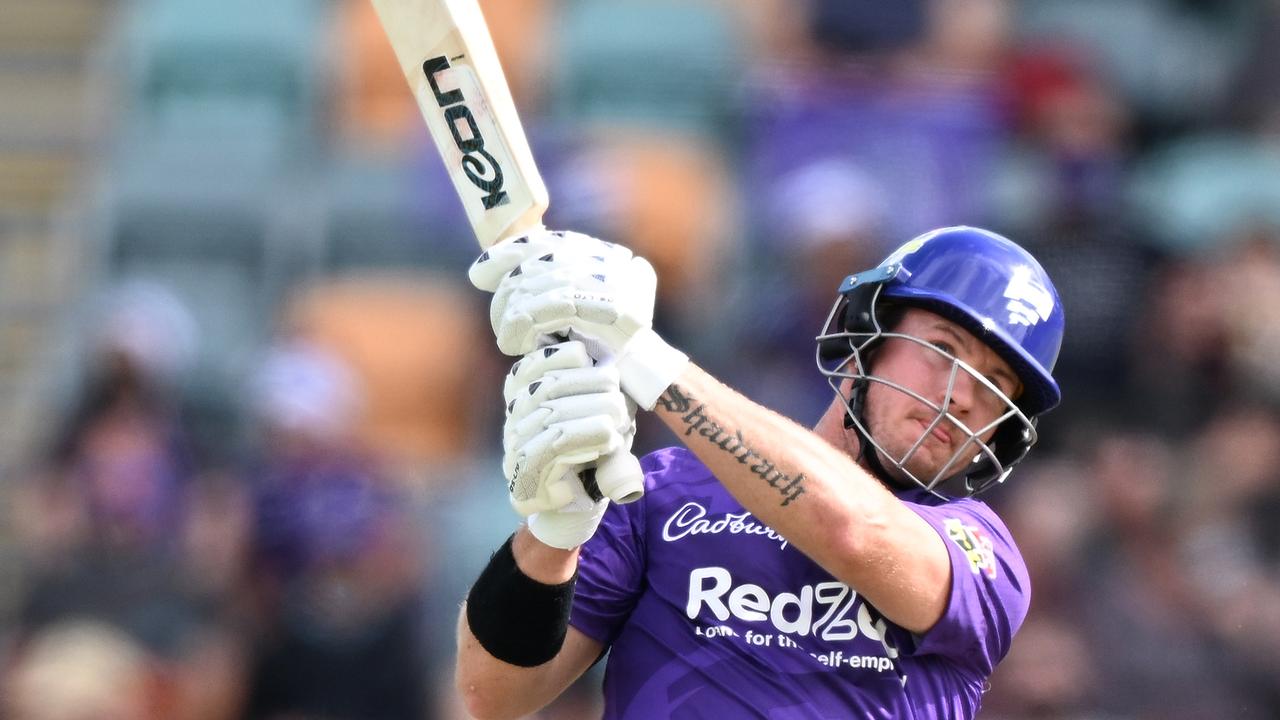 D'Arcy Short's BBL strike rate is well down on previous years.
D'Arcy Short (Hurricanes) Round 6 price: $147,000 Break even: 89
One of the BBL's most dominant batsmen ever has struggled for form and timing in the first half of BBL11. While he ranked second behind only Matthew Wade after five games for overall runs (164) at Hobart, Short's BBL11 strike rate of 103.8 is well down on his career strike rate of 135.6. From a KFC SuperCoach perspective, that has meant Short has largely relied on runs for his points rather than strike rate. Tim David has picked up some of the overs Short bowled in past seasons too, limiting his scoring potential with the ball. But there's no doubt he still has a huge ceiling and could be one of the buys of the season at under $150k.
Daniel Sams has one of the biggest scoring ceilings in KFC SuperCoach.
Daniel Sams (Thunder) Round 6 price: $168,700 Break even: 24
The Thunder all-rounder won't be as cheap as some players on this list, but paying a bit more is justified considering his KFC SuperCoach record in the past few seasons. Sams started this summer at more than $200k but by Round 5 had dropped to $162k with a break even of 74. If Sams becomes available for $150k or less in coming rounds, don't miss out on one of the best buys of the summer. Anything under $180k is a great price for Sams and many coaches would have jumped on in Round 5 had it not been for rain predicted during the Boxing Day Sydney Smash.
Shaun Marsh will soon be back playing after injury.
Shaun Marsh (Renegades) Round 6 price: $106,000 Break even: 35
One of the most consistent run scorers in BBL history is due to return for the Renegades in coming rounds. Mackenzie Harvey has found a niche at the top of the order in the absence of Marsh and Aaron Finch earlier in the tournament, although Finch played his first game in Round 4 when he scored an entertaining half-century. Marsh would be expected to bat in the top three and although he has been sidelined for several weeks, his proven record in the BBL makes him worth a look at just over $100k. Maybe assess his first two innings and then jump on closer to the Renegades' double.
Sandeep Lamichhanne is set to drop below $100k.
Sandeep Lamichhanne (Hurricanes) Round 6 price: $89,400 Break even: 78
With so few standout options under $100k, the Hurricanes' first-choice spinner has to be looked at. Lamichhane has bowled without luck in several games this season and if you're after a cheapie with the Round 6 double, he might be the best option. Like Siddle, he's prone to the odd low score as he doesn't have much impact with the bat or in the field. But when he's in wicket-taking form, he can accumulate points quickly. The best thing about Lamichhane is he's one of the few bowlers at Hobart who bowls four overs each game. Matthew Wade likes to mix up his bowlers which has been a frustration for those with D'Arcy Short in their teams.
Originally published as KFC SuperCoach BBL: The 11 best mid-season bargains to trade into your team