Cricket news: BBL facing backlash from Australian players over bumper pay deals for internationals
Cricket Australia is facing a backlash from Aussie T20 stars who fear the BBL's new wage system will value short-term internationals higher than locals who play full seasons.
Cricket Australia's new international player draft has been widely praised for its pragmatism in providing overseas superstars like Faf du Plessis, Andre Russell, Rashid Khan and Eoin Morgan with lucrative incentives to come to the BBL for a good time not a long time this summer … and still take up rich T20 offers in South Africa and the UAE later in January if they choose.
Under enormous pressure from broadcasters to rejuvenate the embattled competition and inject star power into the BBL before it's too late to save the next TV rights deal – CA bosses had to act.
However, not everyone is happy.
Watch Australia's Tour of Sri Lanka. Every T20, ODI and Test Match Live & On-Demand on Kayo. New to Kayo? Try 14-Days Free Now >
There is angst within the local playing ranks about the discrepancy of offering $340,000 to the top 'platinum' overseas names – potentially for only half a season – when $200,000 is about the maximum contract for an Australian player in the BBL.
It's definitely not a new concept for international stars to come into the BBL on bigger money, but now the salaries are set in stone based on platinum, gold, silver and bronze level - the figures are standing out on stalks in black and white.
Even 'silver' level international signings – potentially including third tier overseas names – raking in $175,000 for however long they're in the country, stand to earn similar money to the top Australian stars in the competition like Matthew Wade, Kane Richardson and Ben McDermott.
Wade and Richardson are in Australia's World Cup squad and McDermott was crowned player of the tournament last BBL, yet all three sit outside Australia's central contract list and therefore are stuck in a no-man's land of being arguably superior international-level players to the ones coming from overseas, but paid less in their home competition.
Australian Tim David was paid $1.1 million by the Indian Premier League this year and is one of the most sought-after players on the planet, yet it's possible an Englishman like James Vince or a kiwi like Colin Munro will earn more than he will get from the Hobart Hurricanes to play in the Big Bash.
Aussie guns like Matthew Wade could play a full season and be paid less than short-term internationals.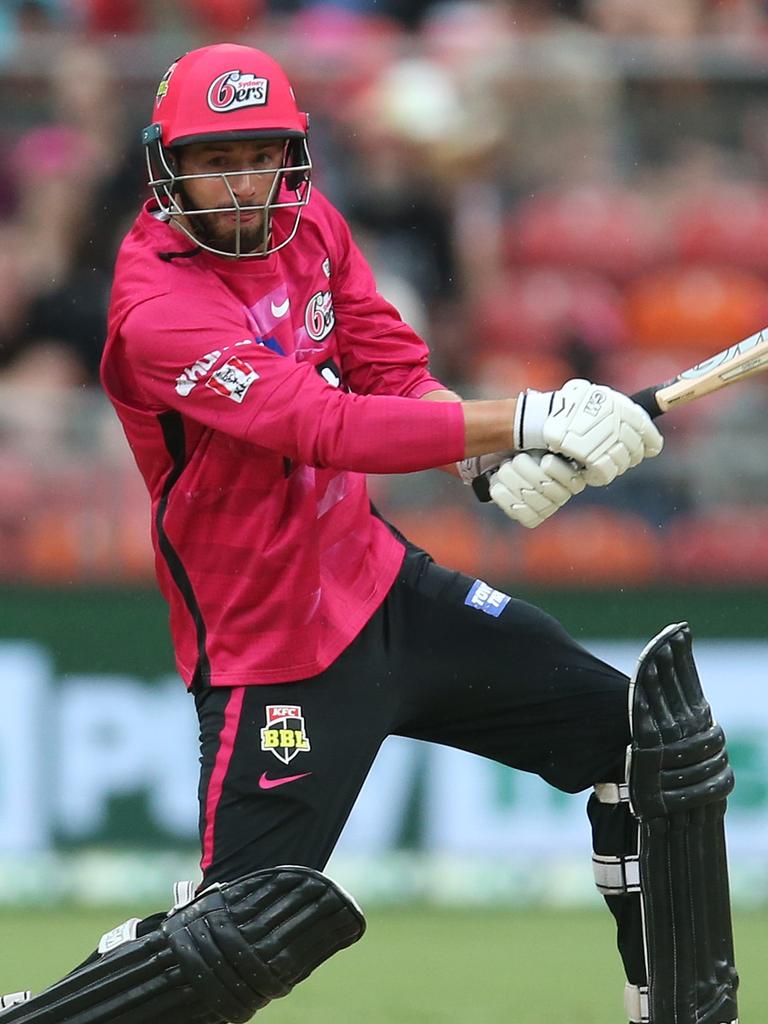 Englishman James Vince has been a regular international in the BBL.
For many, an even bigger issue than the established names is concern for the BBL's next young 'breakout' star.
Players like Hobart's Nathan Ellis and Sydney's Hayden Kerr have in recent seasons been blooded in the BBL on base contracts around $50,000, only to take the league by storm, use it as a platform to take their careers to the next level and be boosted onto six figure deals the next year.
But will clubs be able to properly compensate these 'breakout' stars in the salary cap if they've got to fit in at least two or three well-paid international stars as well (albeit with CA paying some of the freight outside the cap)?
Cricket Australia can block players with state and national contracts from deferring to cashed-up overseas leagues, although there is nothing technically stopping Australians outside the domestic system like Chris Lynn and David from taking $700,000 to instead play in the UAE.
News Corp spoke to multiple domestic players who expressed reservations over a system that values international players higher than the local stars and warned the BBL cannot take home grown players for granted in this exploding global market … however all declined to speak on the record.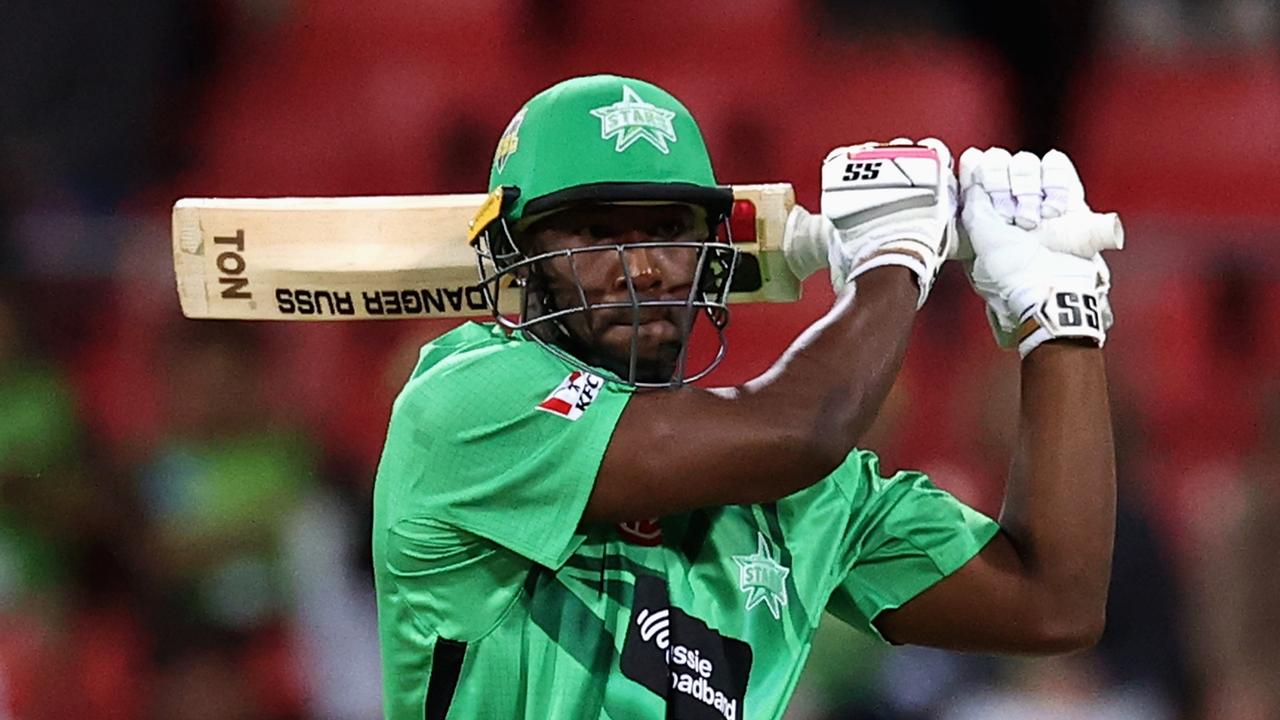 Andre Russell joined Melbourne Stars on a short-term deal last summer.
The fact is that while this sentiment exists, the Australian Cricketers Association, who represent the players, have supported Cricket Australia on the draft because they believe the consequences of not doing something which gave confidence to broadcasters could have had a dire long-term impact on every player.
"We have worked closely with the Australian Cricketers' Association to build a model that helps achieve (attracting the world's best T20 players) while also protecting the salaries of domestic players," said BBL boss, Alistair Dobson.
"As we head towards a new MOU with the players in the next 12 months, both the ACA and CA have a shared objective of optimising the Big Bash contracting model for all players."
The players' association isn't saying the mechanisms of the draft are perfect, but trust there is a bigger picture at play.
For what it's worth, Australian players might receive their own windfall if they're prepared to go into a draft themselves.
AUSSIES CLAIM CONSOLATION WIN IN TOUGH CONDITIONS
Erin Smith, AFP
Australian cricket captain Aaron Finch is singing the praises of Alex Carey and Cameron Green who pulled out an inspiring performance, in some of the trickiest conditions Finch has seen, to earn a four-wicket consolation win over Sri Lanka.
Watch Australia's Tour of Sri Lanka. Every T20, ODI and Test Match Live & On-Demand on Kayo. New to Kayo? Try 14-Days Free Now >
The fifth and final-one-day international was played on a bowling-friendly Colombo pitch.
Finch said he had never seen a ball turn as much as it did from ball one before.
Australia used it to their advantage to bowl the hosts out for 160 – which they were able to overhaul with 10.3 overs to spare.
It was an impressive final stand from wicketkeeper Alex Carey and all-rounder Cameron Green that got the visitors over the line with so much time to spare.
Carey knocked 45 not out while Green finished on 25 off 26 balls NO.
Finch had nothing but praise for the duo.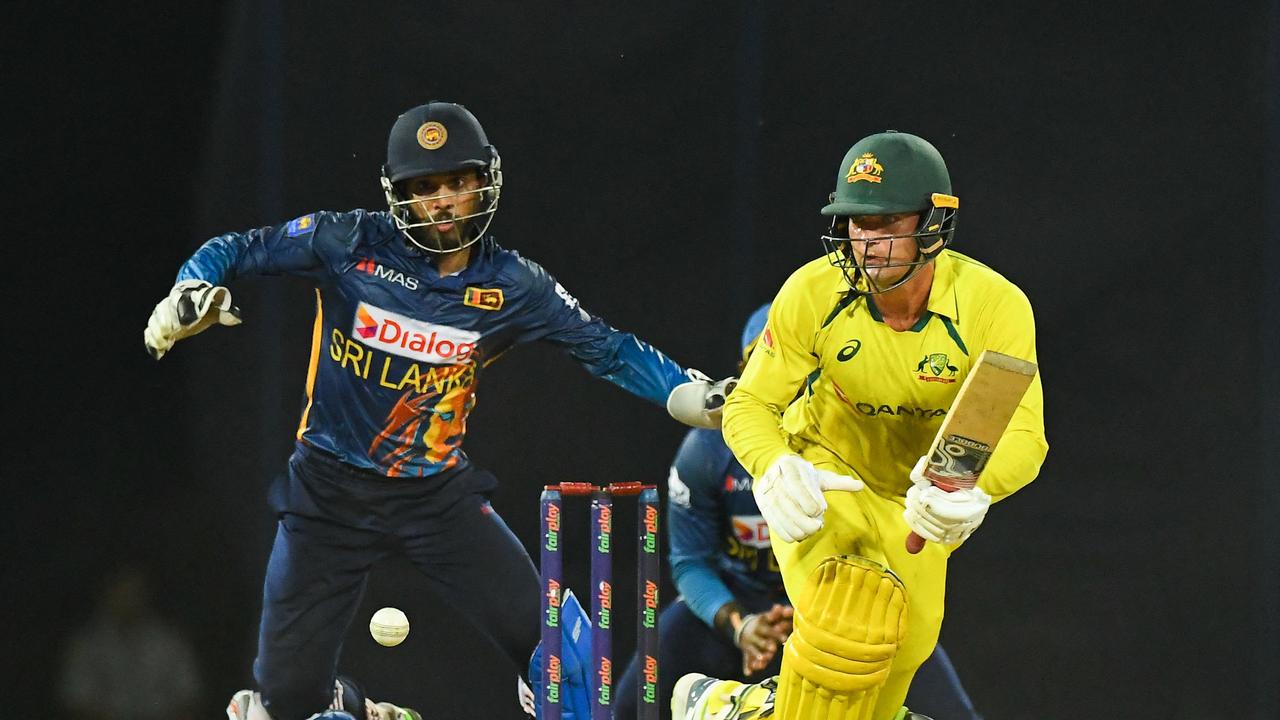 Australia's Alex Carey (R) plays a shot during the final one-day international (ODI) cricket match between Sri Lanka and Australia the R. Premadasa International Cricket Stadium in Colombo on June 24, 2022. (Photo by ISHARA S. KODIKARA / AFP)
"I'm not sure I've seen a ball spin quite like it did from ball one today," Finch said in a post-match press conference.
"I think the confidence in the group to get over the line in a tight run chase, albeit only 160-odd, was still really important. Alex Carey played a real crucial knock with Cameron (Green) driving us home."
Fast bowlers Josh Hazlewood, Pat Cummins and spinner Matthew Kuhnemann took two wickets each.
Chamika Karunaratne hit a valiant 75 for Sri Lanka, who won the five-match series 3-2 after they had taken an unassailable lead following the fourth match.
Australia were in trouble at 50-4 before the left-handed Carey and Marnus Labuschagne, who made 31, put on a key stand of 51.
Wellalage, 19, trapped Labuschagne lbw to break the fifth-wicket stand and then bowled Maxwell to raise hopes of another Sri Lankan fightback.
But Carey stood firm alongside Cameron Green, who made an unbeaten 25, as the pair put together 43 runs to steer the team home.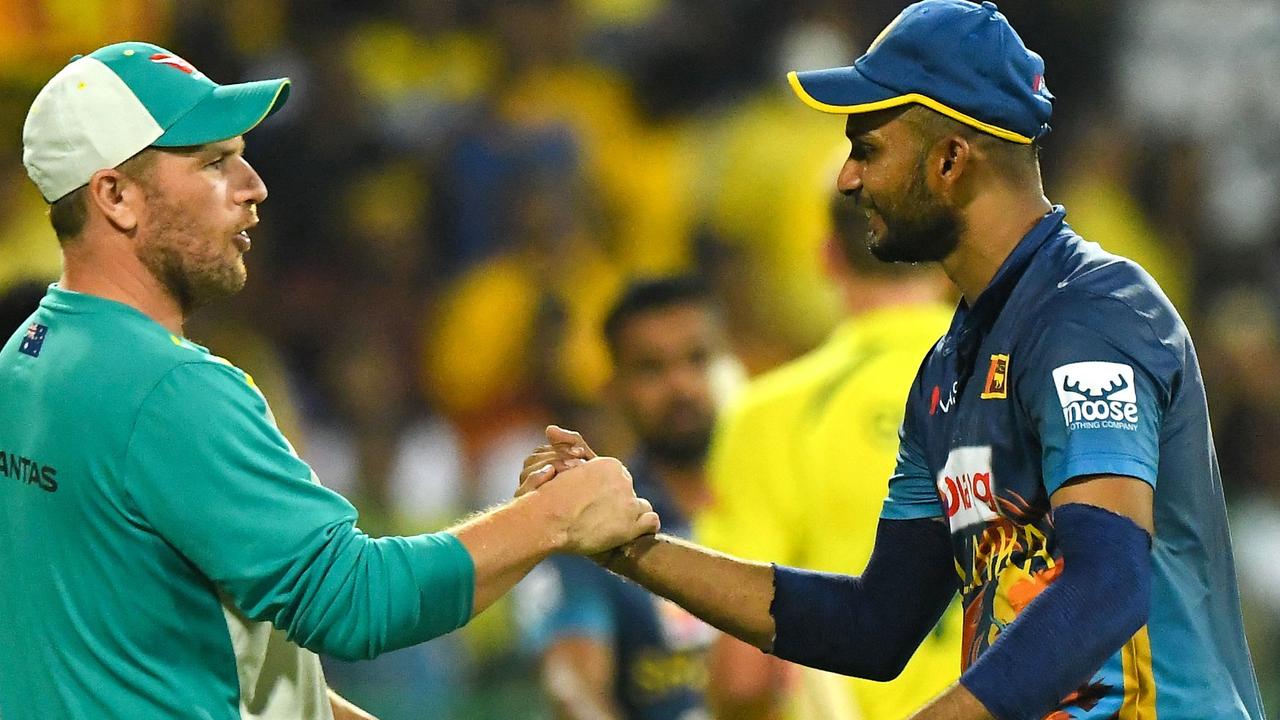 Sri Lanka's captain Dasun Shanaka (R) shakes hands with Australia's captain Aaron Finch after the final one-day international (ODI) cricket match between Sri Lanka and Australia the R. Premadasa International Cricket Stadium in Colombo on June 24, 2022. (Photo by ISHARA S. KODIKARA / AFP)
Sri Lanka bounced back from an opening loss in the series to win three in a row and claim their first ODI series victory against Australia in more than a decade.
Australia battled several injuries during the series, even losing Mitch Sweepson to a stomach bug hours before the last match was due to start.
Finch said it had been a great learning opportunity with plenty of takeaways.
"The key takeaway was the partnership difference," Finch said.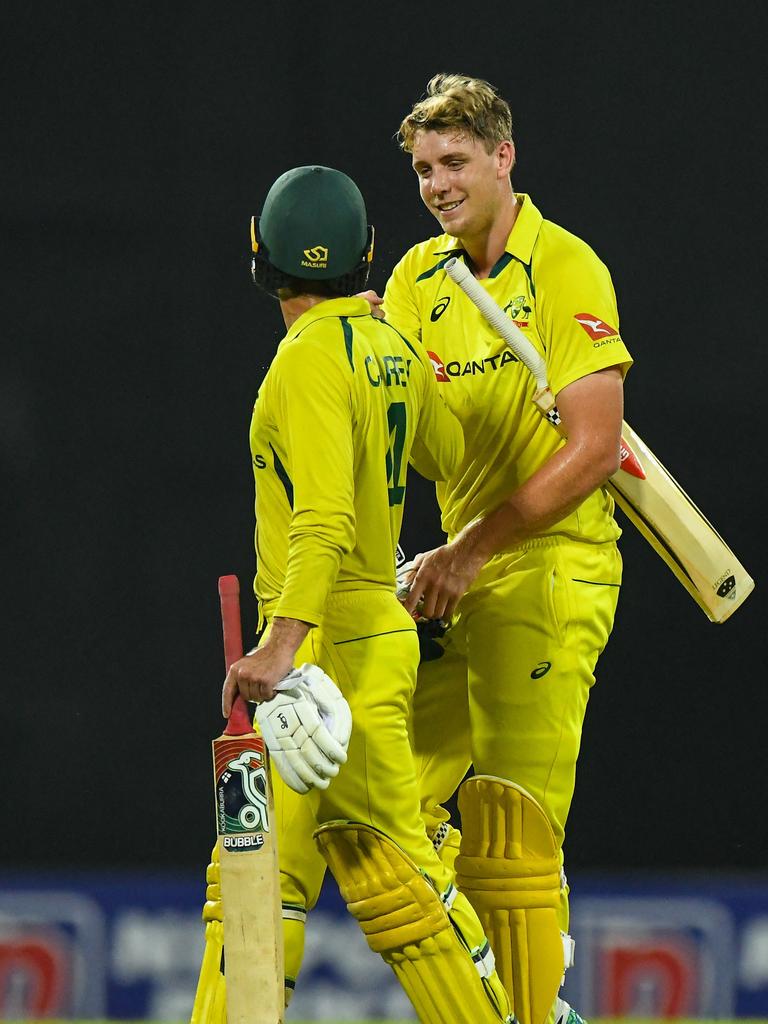 Australia's Cameron Green (R) and Alex Carey walk back to the pavilion after their win in the final one-day international (ODI) cricket match between Sri Lanka and Australia the R. Premadasa International Cricket Stadium in Colombo on June 24, 2022. (Photo by ISHARA S. KODIKARA / AFP)
"In the series Sri Lanka were able to put some really big 100+ big run partnerships together. While when we looked like we were gaining momentum we lost a wicket. It was always going to be a challenge and there are still plenty of lessons to be learned."
The two teams now head to Galle for the Tests starting June 29.
States tell CA to back BBL ownership revolution
- Ben Horne
The push for private investment in the Big Bash League is gaining crucial momentum with two senior state officials now backing the move for change.
Queensland Cricket chief executive Terry Svenson has declared it's time for Cricket Australia to have a serious discussion about engaging in a privatisation model which could bring more money into the BBL and also allow the game as a whole to reinvest and grow.
Cricket NSW boss Lee Germon has also thrown his weight behind the push and says the All Blacks engagement with private equity should serve as an important lesson to Cricket Australia not to be frightened of shaking up the status quo.
BBL bosses hope the introduction of an international player draft can help reinvigorate a competition now under siege from cashed-up private leagues overseas, but Svenson believes a move to private equity will be a vital step if Australian cricket is to remain competitive globally.
State-based support would be imperative in changing the current system, and the signs are there that a groundswell is underway.
"I think we should embrace the discussion. I don't think we should rule any investment opportunity either in or out immediately and we should take the right due diligence to (looking at) an opportunity for private equity to enter our game," Svenson told News Corp.
"We certainly don't advocate for 100 per cent ownership but we think there's a role for it to play.
"What that role looks like needs to be done through some really strong due diligence.
"The first thing we have to do is find a way to remain competitive globally with our competition and like any sport we're not unique: We want the best players playing.
"We can't forget the essence of what the Big Bash and WBBL was started for, it was about family entertainment. And we just want to continue to be able to invest in that entertainment.
"I think further investment like private equity or further revenue sources in the game will help us invest in making sure that we secure the right players, we remain competitive globally, we make sure we have great entertainment at each of the games and ultimately we grow our game nationally as kids come and watch their heroes play cricket."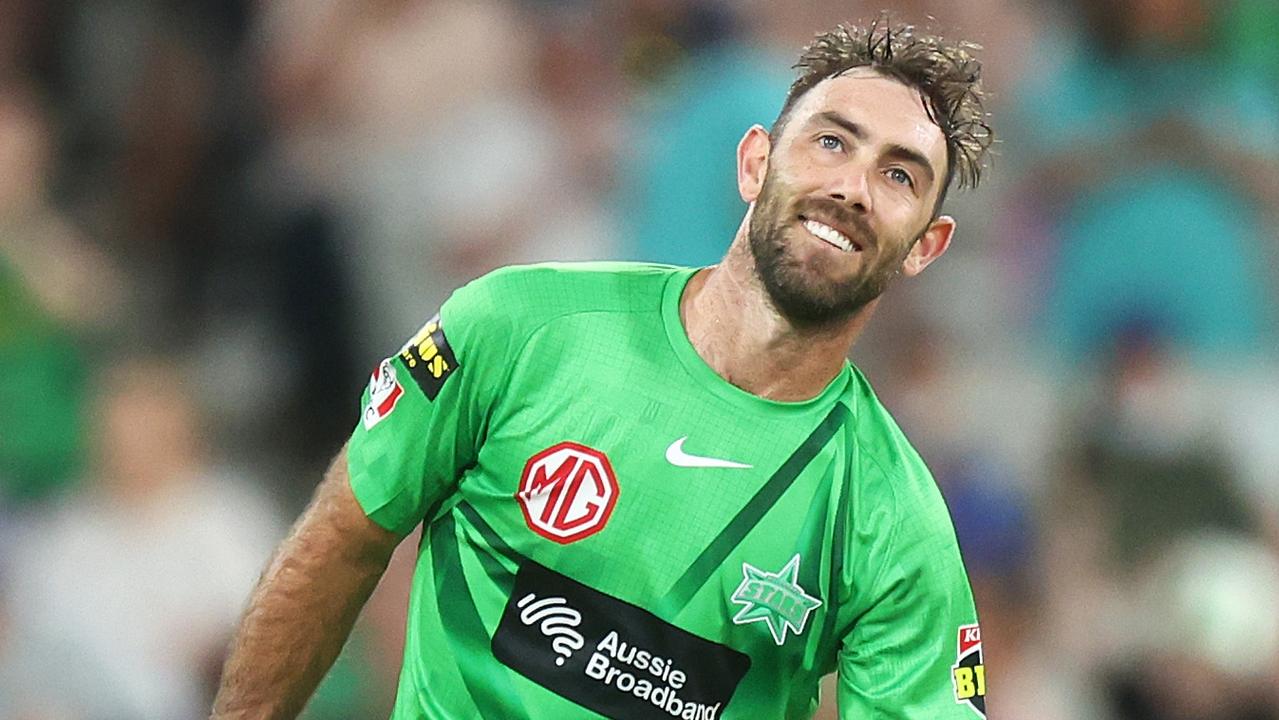 The BBL needs a shot in the arm to ensure its long-term future.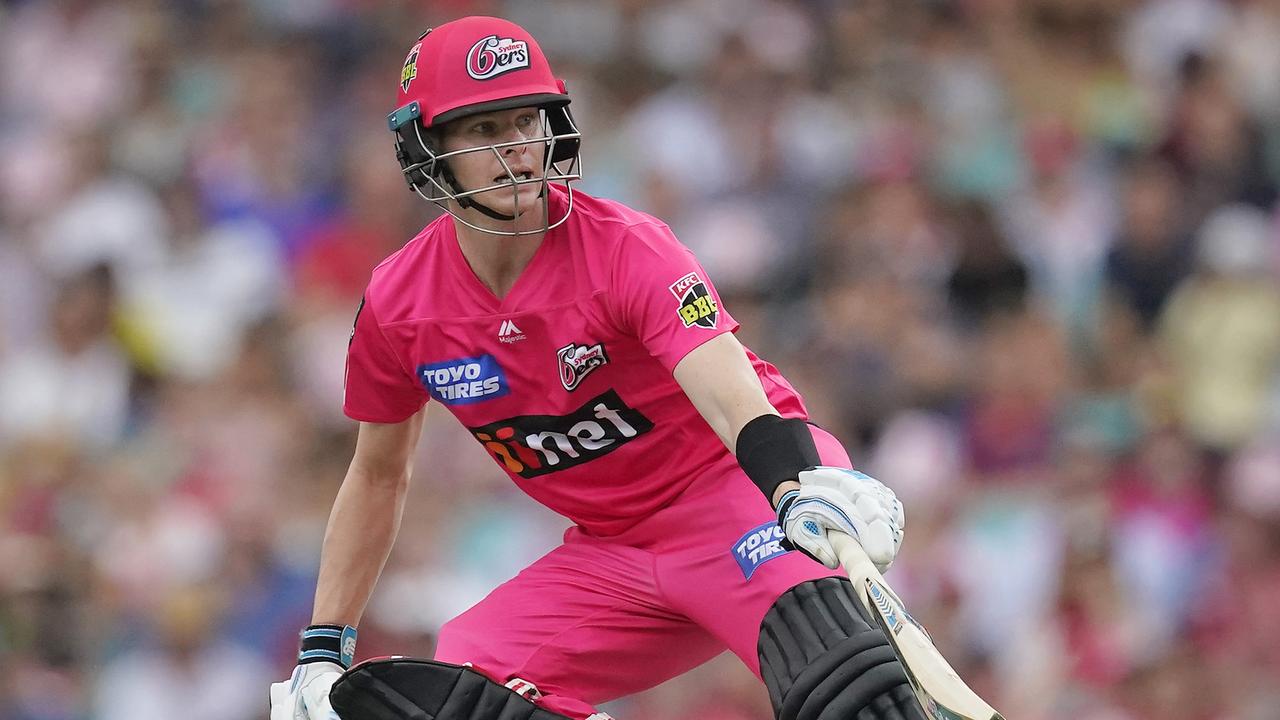 The BBL wants more top stars like Steve Smith competing this summer.
Cricket NSW chief Germon believes Cricket Australia can no longer close the door on private investment as it has done since the move was last considered 12 years ago.
"We need to seriously be looking at this. I think there was a lot of preconceived ideas about what private investment or private equity looks like based on traditional models. And those models have evolved significantly over the last three years. From majority ownership to minority ownership," said Germon.
"We've seen that happen even across the ditch with New Zealand rugby (selling up to eight per cent of its commercial rights), which is amazing really.
" … There would be three options that I could see, which is (investment) at the Cricket Australia level, at the BBL competition level and/or at the club level.
" … Yes it's a way of raising capital, but it's also a way of bringing some significant skill sets to the table from different parties that may not be as evident in our cricket landscape.
"Then the ultimate purpose of course is to generate revenue to reinvest back into our game. That's why we all exist."
Svenson says private investment can help get the biggest names playing the Big Bash, increase high performance resources to lift standards across the competition, but ultimately to protect the long-term future of Australian cricket.
"What is common to all of us (states) is, what are the opportunities to grow our revenue? To reinvest and to make sure there's financial sustainability now, but more importantly into the future," said Svenson.
"How do we grow our revenue base to reinvest? And if private equity is going to be one opportunity, we all should be looking at it.
"It's like any product, whether it's sport or it's consumer goods – you need to be competitive all the time … we need to continue to find our point of difference and find innovation."
Originally published as Cricket news: BBL facing backlash from Australian players over bumper pay deals for internationals