Coaching or golf? Life after playing for AB De Villiers
AB De Villiers' life after playing cricket starts when he tees up in the Icons golf series. He talks to JOHN WESTERBY about what else is on the horizon.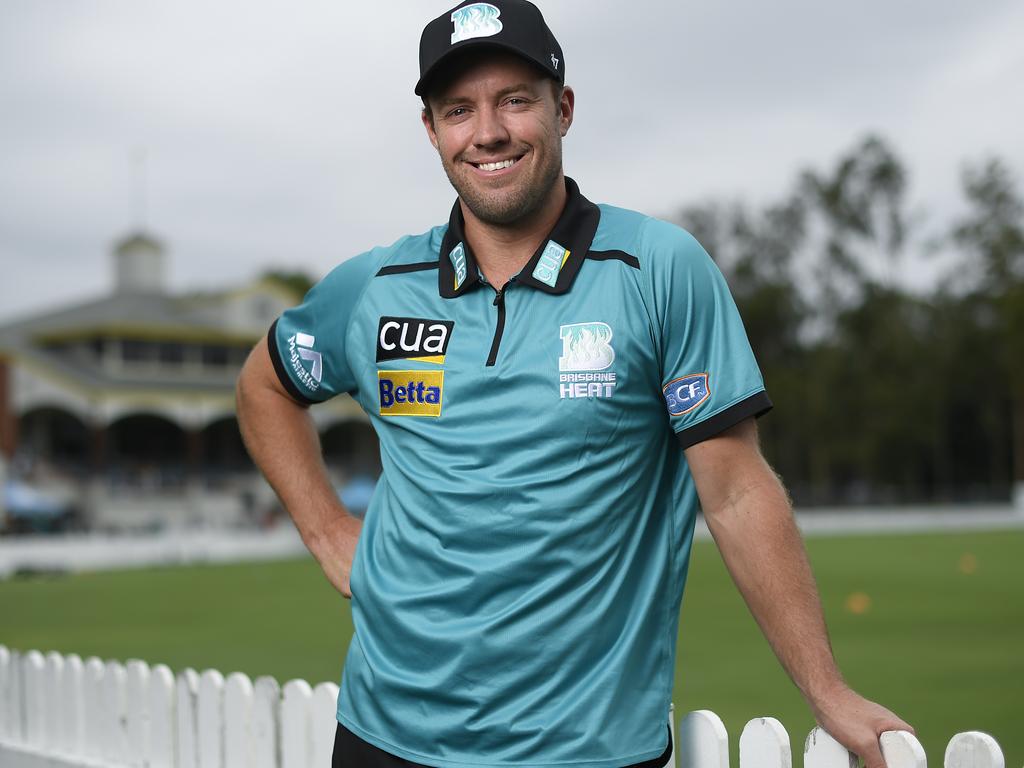 Retirement from playing T20 has left AB de Villiers with a range of options for the next stage of his life. Picture: Albert Perez/Getty Images
There was no pressing need for Brendon McCullum to accept the job as England's new Test head coach when it was offered to him last month. As the New Zealander said in his introductory interview, since retiring from playing three years ago he had slipped into "a pretty good life", hosting a morning radio show with Israel Dagg, the former All Black, and mixing his cricketing commitments between coaching Twenty20 franchises and television commentary.
Given the lucrative deals he enjoyed in the latter stages of his playing career, he was not desperate for the money, handsomely paid by the ECB as he now will be. It seemed as though the peripatetic lifestyle — such a feature of the modern game, especially among those who have excelled in T20 cricket — was going to be enough to keep this considerable cricketing brain entertained. Then the challenge of reviving England's Test team set his competitive antennae quivering and McCullum was back in what might be called a proper job again.
AB de Villiers played in the BBL for the Brisbane Heat. Picture: AAP Image/Hamish Blair
It may be that AB de Villiers is not too far behind him. The former South Africa batsman is a near contemporary of McCullum, two years younger at 38, and a fellow breakout star of the T20 era in general and the Indian Premier League in particular. They could both play Test cricket a bit too, of course. But it might be expected that, having hung up his boots in December from an itinerant final phase of his career, after his retirement from international cricket in 2018, De Villiers would enjoy the flexibility that franchise deals can bring. So many of the brightest minds in the game — the likes of Stephen Fleming, Ricky Ponting, Mahela Jaywardene — are opting for life away from the international treadmill.
A return to the IPL in some capacity is still a distinct possibility, but he is also, like McCullum, sounding as though he is looking forward to sinking his teeth into something more meaningful in due course. "I'm going to take it easy for a year, spend some time with the family," De Villiers said. "But hopefully I'll find my feet again after that and get involved with the game. It's something I've done my whole life, it would be stupid to turn my back on the game. I think I owe it to cricket as well, to share my experiences, to have an impact with some of the youngsters. I think I have a lot I could contribute."
Perhaps the early success McCullum has enjoyed with England's Test team, forging an immediate bond with captain Ben Stokes and leading the side to a spectacular 3-0 series victory over New Zealand, will influence De Villiers' future direction. One of the great T20 innovators, known in some quarters as Mr 360 for the breadth of scoring options at his disposal, De Villiers remains in close contact with a number of players, including Jos Buttler, expected to succeed Eoin Morgan as England's one-day captain.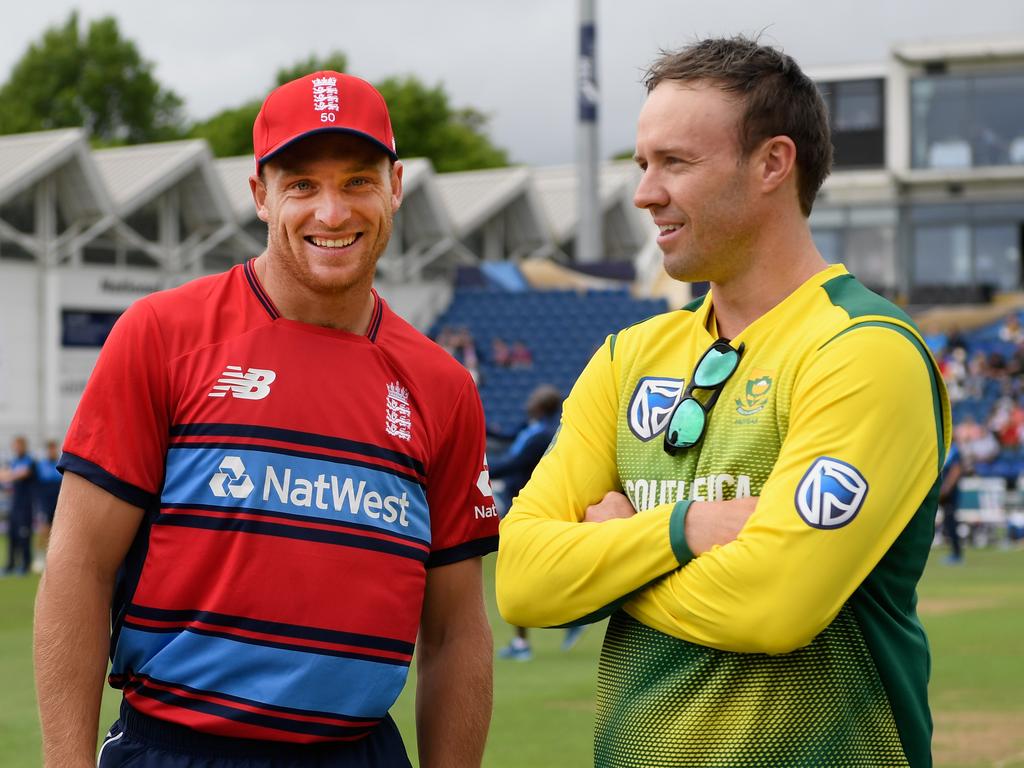 De Villiers has formed a bond with England's Jos Buttler over the last five years. Picture: Stu Forster/Getty Images
"I've been in touch with Jos a lot over the last five years," De Villiers said. "We've shared ideas, discussed some techniques for certain shots, what works and what doesn't. It's good to see him performing again. He's been through a tough patch, but seeing him performing now makes me so happy. He's a good man, I'm happy he's doing well."
The tough spell to which he refers is Buttler's fading from England's Test team after an Ashes series in which he failed to reach 40 in eight innings, scoring his runs at a distinctly uncharacteristic strike rate of 27.43. The revival of England's Test team, with the emphasis on attacking cricket, could work in Buttler's favour, but there have also been fears that he may have played his last Test.
Has it surprised De Villiers, who averaged more than 50 in both Test and one-day international cricket, that a batsman as gifted as Buttler has not been able to adapt more successfully? "Yes and no," he said. "He's a very skilled and talented player, and you always expect those guys to do well. But look at all the best players in the world, everyone goes through a patch. Look at Virat [Kohli] at the moment, it's not easy. It's a matter of how you bounce back. Jos has got the talent to bounce back, I'm excited to see the season ahead for him."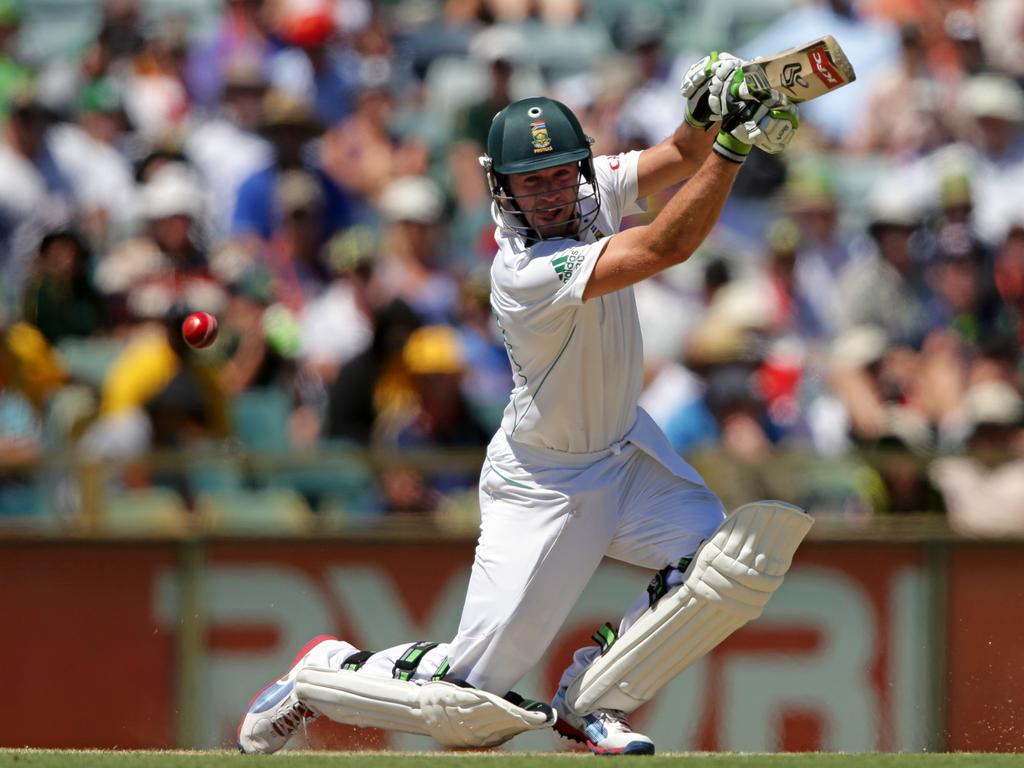 Could the early coaching success of Brendon McCullum draw De Villiers to a red ball mentoring role?
The year ahead for De Villiers, while he spends time with his wife and three children and contemplates his future direction, looks likely to feature some unlikely sporting opportunities. He has been playing golf twice a week, reducing his handicap from seven to two over the past year, and has been invited to play in the Icons Series golf tournament, starting on Thursday. Over two days at the Liberty National course in Jersey City, he will take his place in a rest-of-the-world team captained by Ernie Els and including Harry Kane, Ash Barty and Pep Guardiola.
That line-up will take on a United States team captained by Fred Couples, featuring Michael Phelps, the Olympic swimming legend, and Ben Roethlisberger, the former Pittsburgh Steelers quarterback. "I'm quite nervous, I almost feel embarrassed to be on that list, some of my heroes are playing," De Villiers said. "Ernie Els was a hero in our house growing up, a legend in my eyes. I've been watching Harry Kane and Pep Guardiola in the Premier League these last few years. Ash Barty, I met a few years back when I played in the Big Bash. What she's achieved is just amazing."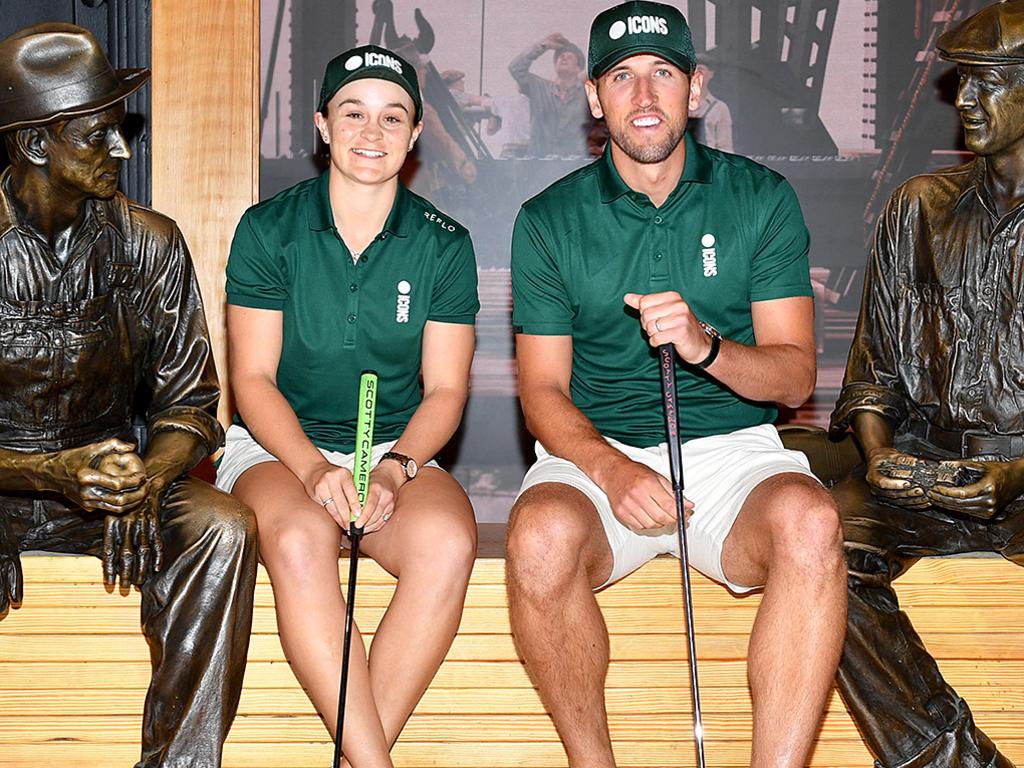 De Villiers will play golf alongside Harry Kane and Ash Barty in the Icons Series. Picture: Noam Galai/Getty Images
De Villiers was a multi-talented sportsman in his youth, reducing his handicap to one by the age of 15, and was also a promising rugby and tennis player before he threw his lot in with cricket. There has been speculation that Barty, who retired from tennis in March, could attempt to become a professional golfer. Any danger that De Villiers might do the same?
"I think I've missed too many years now," he said. "It was one of my dreams growing up, but it's something I want to keep casual. I'm not exactly sure of Ash's reasons for stepping down [from professional tennis], but the high pressure of competition drains you over time. If I was to try and crack it as a golfer, I'm back as a hamster running on that wheel. I want to keep it casual, see how well I can play, but playing with my mates and in tournaments like this, that will be as serious as it gets."
Did he have designs on playing golf professionally in his younger days? "I've always preferred team sports a bit more," he said. "I played tennis until I was about 13, training pretty much every day, and I ran out of steam. I was feeling a bit lonely. Individual sports never felt like they could be a career. With cricket and rugby, it felt different, and it was more a toss-up between those two."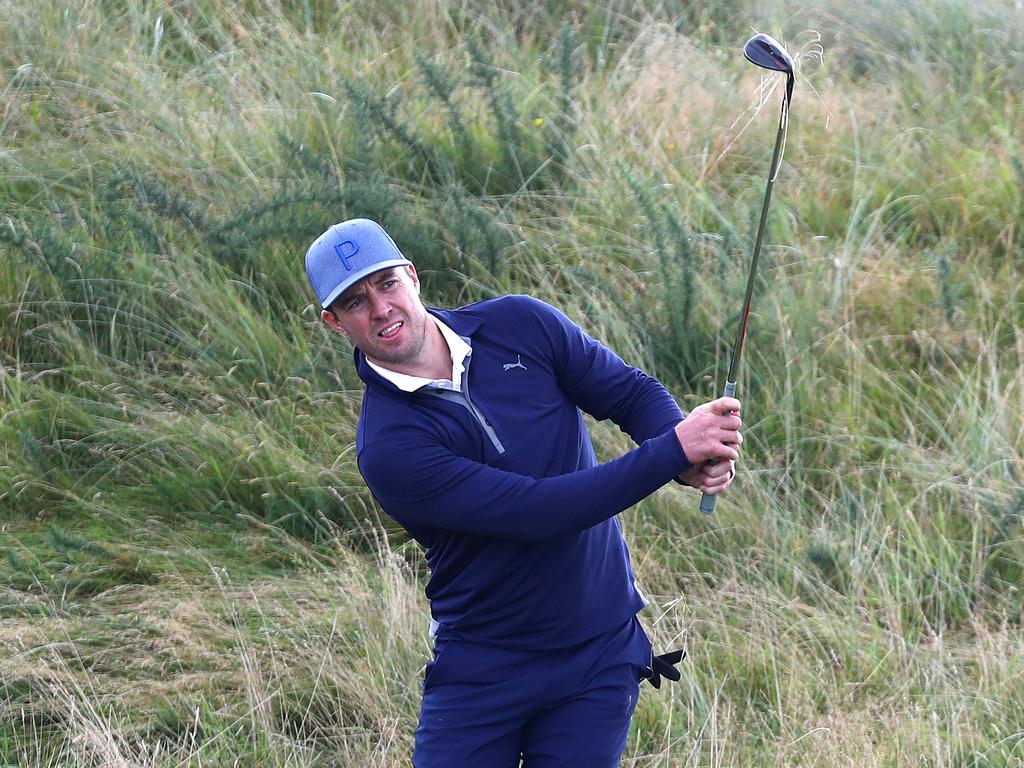 A talented junior golfer, AB de Villiers plays at the Alfred Dunhill Links Championship in 2019. Picture: Matthew Lewis/Getty Images
He is animated by the prospect of playing at the Liberty National, overlooking Upper New York Bay, another famous course to add to his collection. He recently played at Seminole in Florida and lists the Old Course at St Andrews and Royal Portrush in Northern Ireland among his favourites. De Villiers first visited Portrush, which proved such a popular venue for the Open Championship in 2019, while he was playing club cricket for Carrickfergus as a 20-year-old, an experience he looks back on now as formative in his future career.
"I was young, my coach at the time, Dave Nosworthy, felt I needed some experience, that I needed to go and just bat, to get to know my own game, which was the best advice ever," he said. "I had that experience of playing on tough wickets, against slower bowlers, nibbling it around. I got to understand you need to wait for the ball, play it late and under your own eyes. Those are the kind of things I learnt. It's what I tell youngsters nowadays: spend time to find out what your strengths and weaknesses are, that's what I figured out on that trip. Not long after that I managed to make my Test debut. It all happened very quickly."
Before he begins that next phase of his life, passing on the experience he has gained, he is keen to enjoy his retirement for a while. "I was watching the guys at the IPL the other day and I felt a load off my shoulders, which tells me I've made the right decision [to retire]," he said. "I'm going to slow things down a bit, have a look around me, do some things I never got to do when I was playing. Then I'll have a look at where I might get involved in the game again."