Cricket 2022: Batting sensation Tim David could be Australia's surprise T20 World Cup trump
He's Singapore born and was delisted by Western Australia, but still might be Australia's T20 World Cup wildcard after carving a path of destruction at the recent IPL tournament.
Explosive hitter Tim David has staked a claim to be Australia's batting wild card in this year's T20 World Cup after carving a path of destruction through the Indian Premier League.
David, 26, was the talk of the IPL after hammering 34 off 11 balls to help the Mumbai Indians to an unlikely victory over the Delhi Capitals in a stunning tournament sign-off.
Australia is in the market for another world class finisher for their home T20 World Cup defence in October and David's IPL form demands the deepest consideration with pundits claiming his dam-busting stroke-play is the closest thing Australia has to West Indian Kieron Pollard.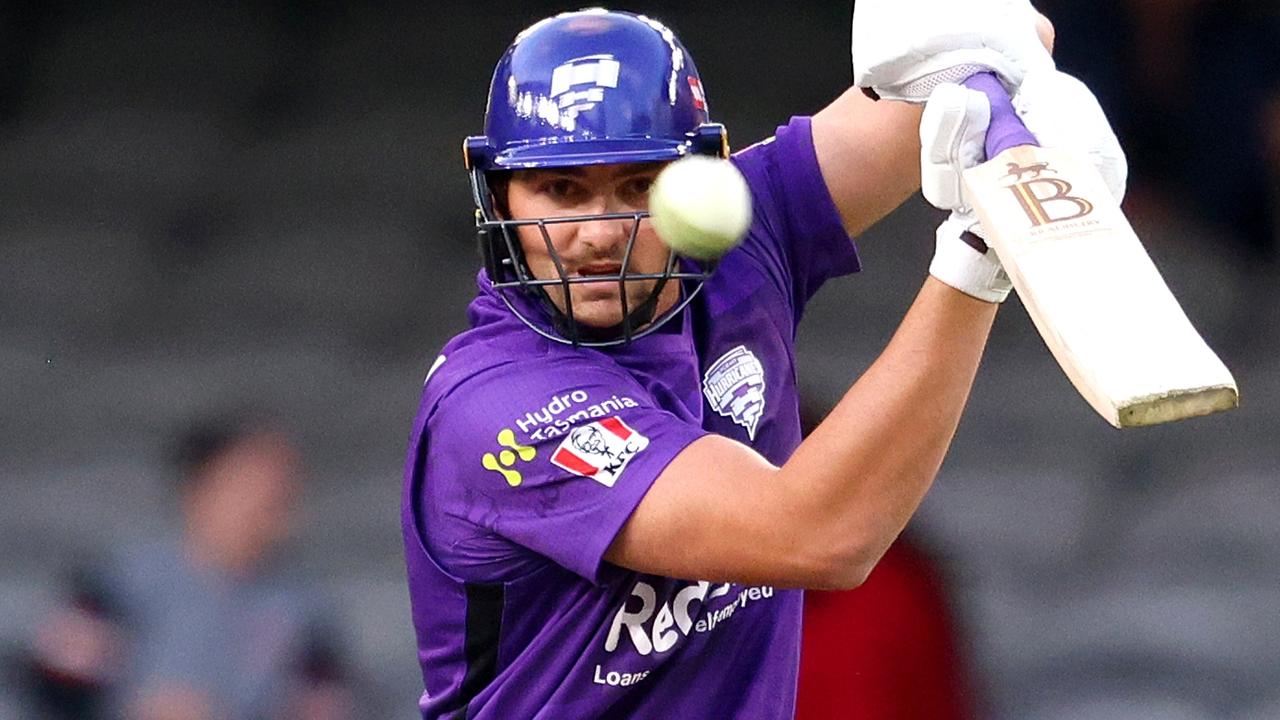 Tim David hits out for the Hobart Hurricanes in the last BBL season.
It would be a story like no other if he made the squad for David's sole national representation has been for the country of his birth, Singapore, for whom he has played 14 matches.
He was delisted by Western Australia but under International Cricket Council rules can play for Australia.
When David was purchased for $1.53 million in the IPL auction there were murmurings of surprise and bewilderment that a player who had never played for his country could attract more than many decorated stars.
But Mumbai scouts are now being lauded for being ahead of the game as the Hobart Hurricanes star's last six innings comprise 173 runs from 75 balls including a classy 46 off 18 against Sunrisers Hyderabad and 44 off 21 balls against ladder leaders the Gujarat Titans.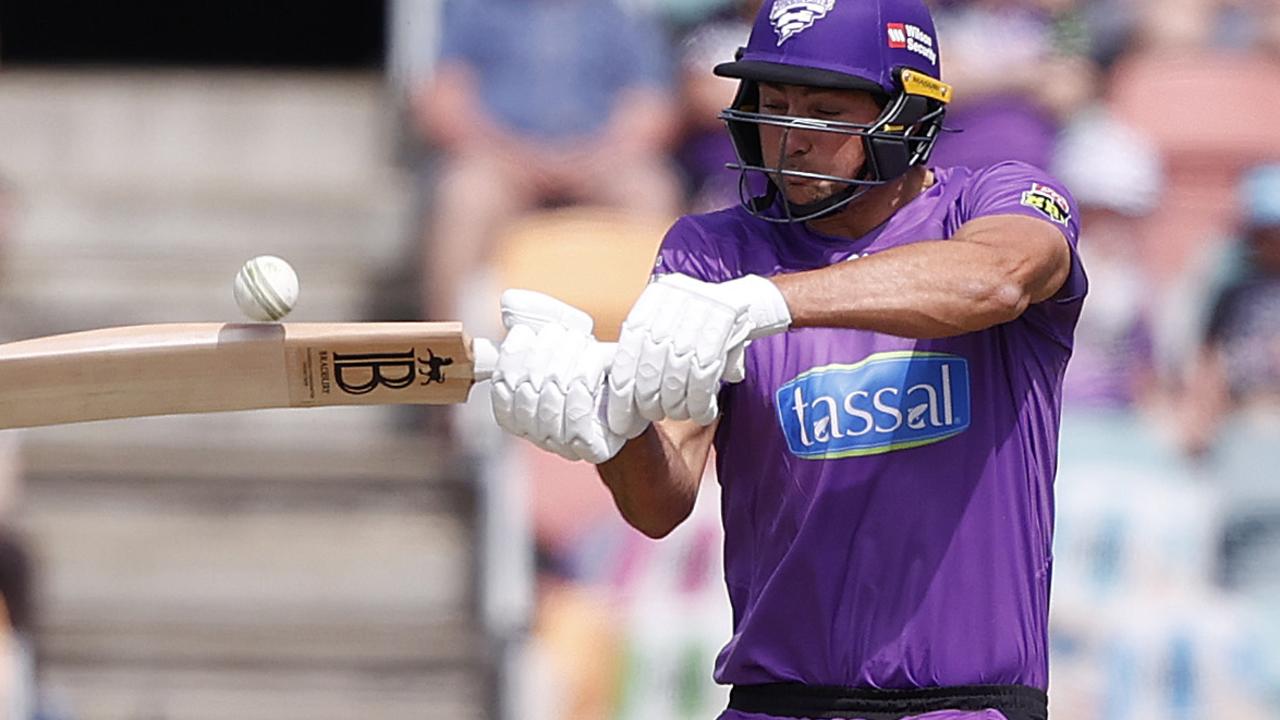 Tim David on the attack against the Adelaide Strikers at Blundstone Arena in BBL10. Picture: Zak Simmonds
The lament for Mumbai was that they dropped David for six games earlier in the tournament, unconvinced he could make it in the big league.
David averaged 37 for the Mumbai Indians at the extraordinary strike rate of 216.27, joining Brendon McCullum and Andre Russell as the only players to score more than 100 runs in the IPL at a strike rate of more than 200.
Australia's selectors must discuss whether David could be employed as middle order enforcer at No 6, perhaps working in union with the dynamic Glenn Maxwell.
Originally published as Cricket 2022: Batting sensation Tim David could be Australia's surprise T20 World Cup trump