Cricket Australia broadcast rights stoush: Steve Smith caught in Channel 7 court battle
Australian Test vice-captain Steve Smith has been unwittingly embroiled in Channel 7's Federal Court fight to blow up Cricket Australia's $450m broadcast deal.
Steve Smith has become unwittingly embroiled in cricket's explosive $450 million broadcast war, as Channel 7 filed to terminate its TV rights contract with Cricket Australia.
As revealed by News Corp, Seven sensationally launched Federal Court action against CA on Thursday, citing repeated alleged breaches of its six-year media rights contract relating to quality and standards, chiefly in regards to the Big Bash League.
In Seven's Statement of Claim seen by News Corp, there are specific references to the controversial call to block superstar Smith from playing in last summer's Big Bash, while BBL boss Alistair Dobson is quoted in an email chain with other CA executives warning of "unmitigated disasters" for the league if key changes were made to the 2020-21 schedule.
"The SWM (Seven West Media) proceedings will seek both: A court declaration that Seven is entitled to terminate the MRA (media rights agreement) on the basis of material contract breaches by CA which were not remedied," said a Seven approved statement.
Watch Australia's Tour of Sri Lanka. Every ball of Australia's Test Match series Live & On-Demand on Kayo. New to Kayo? Try 14-Days Free Now >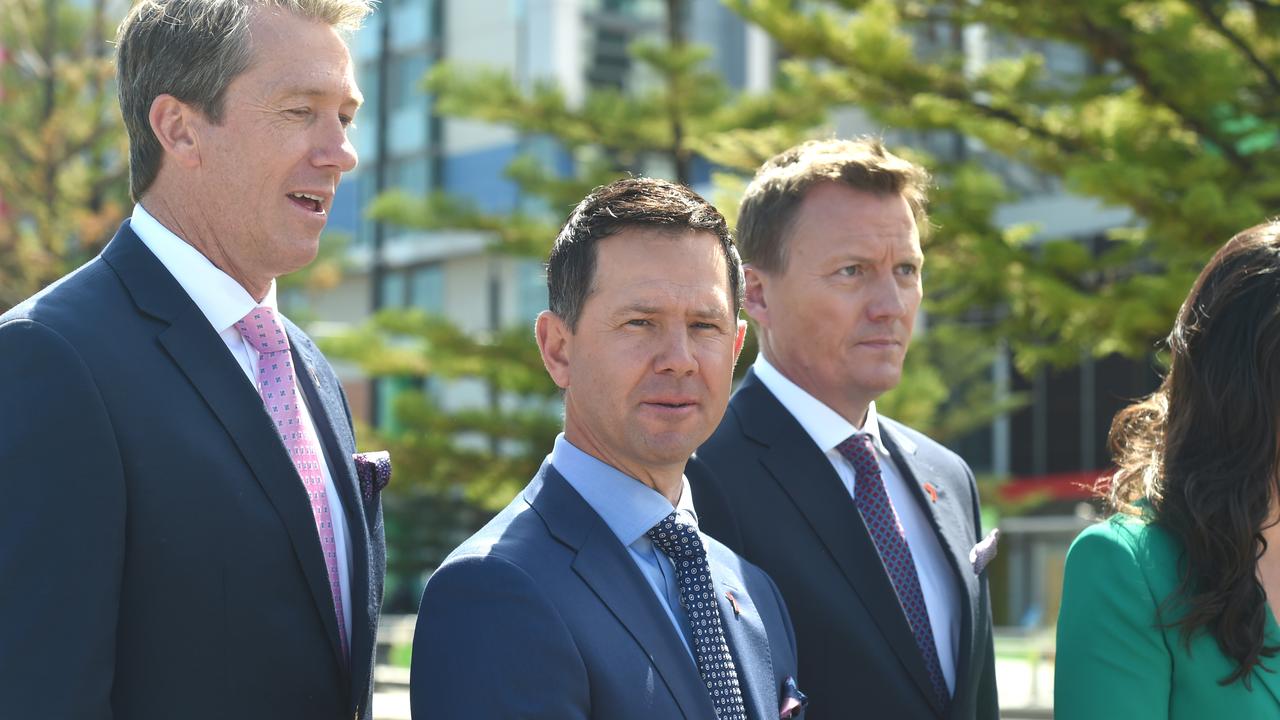 Channel 7 commentators Glenn McGrath, Ricky Ponting and James Brayshaw. Picture: Tony Gough
"And damages arising out of past breaches."
Cricket Australia fired back on Thursday, slamming Seven's actions as "astonishing" as the already fractured relationship between governing body and free-to-air broadcaster disintegrated into all-out-war with two years still to run on the TV rights deal.
"Cricket Australia is extremely disappointed that our broadcast partner, the Seven Network, has commenced legal proceedings against CA in relation to recent Covid-impacted cricket seasons," said a CA statement, defending the fact it has delivered all scheduled matches.
"CA delivered two very successful cricket seasons in 2020-21 and 2021-22, including every WBBL and BBL game (a total of 240 games over two seasons) and highly acclaimed international schedules, despite the enormous challenges presented by the global pandemic.
"In the circumstances, CA is astonished that Seven has brought this unwarranted action which will be strenuously defended."
It's understood Channel 7's main complaints are centred around the Big Bash League. Picture: Getty
Seven's claims centre on the BBL failing to meet the quality provisions of the contract because it is not anywhere near the standard of the world leader for all Twenty20 franchise leagues – the multi-billion dollar Indian Premier League.
There are multiple references in the statement of claim to Cricket Australia scheduling ODI, T20I and Australia A cricket against the BBL, robbing the competition of its star power – something it says the IPL has never done, while also pointing to the small size of the BBL salary cap and absence of an auction.
Seven claims Cricket Australia reneged on a plan for a "fast start" to the 2020-21 BBL season where the opening match of the tournament would immediately follow day one of the first Test against India, in a bid to create a big bang and maximise the TV audience for the start of the competition.
In an email chain where alternate starting options for the BBL were tabled, BBL chief Dobson said they would be "unmitigated disasters for the BBL".
Ultimately the Test matches against India were pushed back to a later date, with Seven arguing they were misled by CA.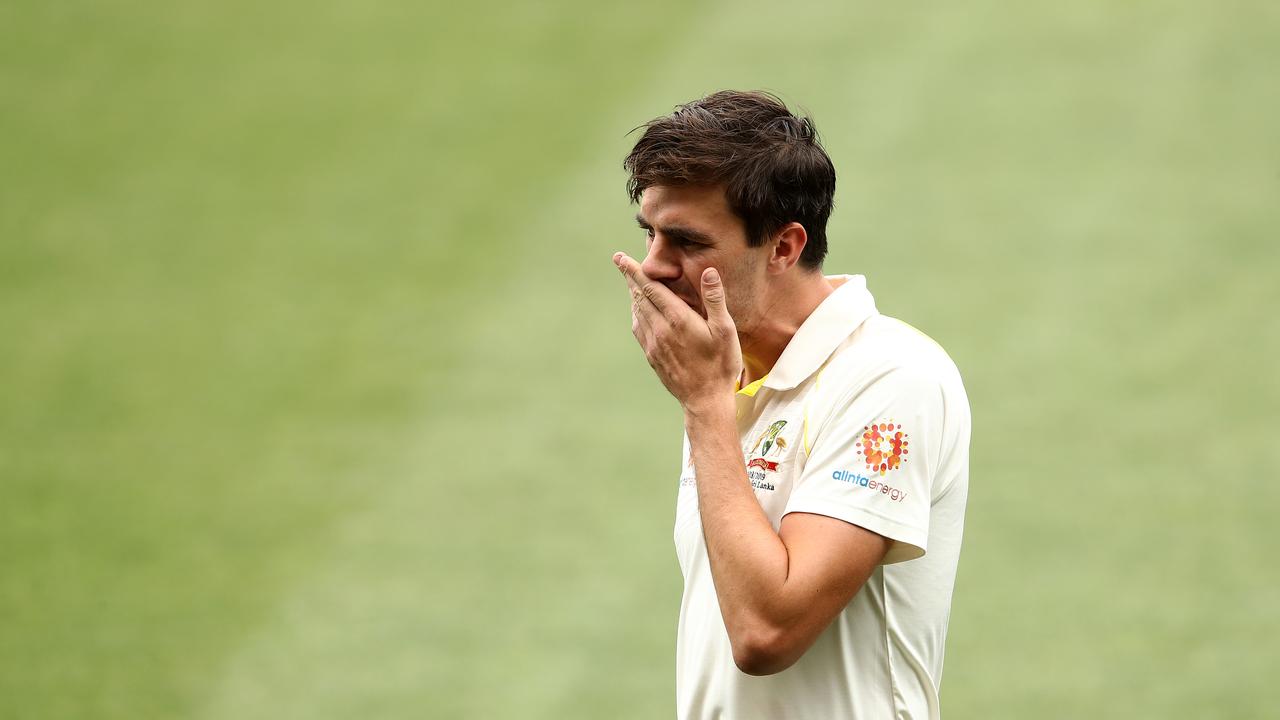 Seven has emphasised to Cricket Australia that there is an obligation to organised matches to the standard of the best in the world. Picture: Getty
In another email exchange between Dobson and CA chief executive Nick Hockley, Dobson says the launch of the BBL season had been "significantly compromised" by starting with so many crucial matches out of the small venue in Hobart instead of in Sydney.
Seven also hits out at CA's decision not to allow Smith to make cameo appearances for the Sydney Sixers in last summer's BBL.
"Steve Smith is a world-class player whose absence could be expected to reduce audience interest and the size of the broadcast audience," said Seven in its statement of claim.
"No other cricket governing body has prohibited a world-class player from participating in an important match in similar circumstances.
" … the exclusion of Steve Smith was derided by several high-profile cricketers including Allan Border, Adam Gilchrist, Michael Vaughan, Nathan Lyon and Mike Hussey."
The court action filed is unlikely to impact on the upcoming summer given the time it may take for the proceedings to be heard, but it casts enormous doubt over rights negotiations for the next deal given the relationship between Seven and CA would now appear untenable.
Seven says recent attempts to resolve the long-running dispute through a dispute resolution process have failed.
"Seven previously obtained preliminary discovery proceedings in the Federal Court relating to the claims," said the Seven statement.
"Seven's intention is to terminate the MRA, conditional on the Federal Court granting a declaration that Seven is entitled to do so.
"Seven has the right to waive this condition.
"The damages action is not conditional.
"Seven will continue to perform its obligations under the MRA (in terms of telecasting Tests and BBL etc) until terminated."
Originally published as Cricket Australia broadcast rights stoush: Steve Smith caught in Channel 7 court battle