Will Pucovski outlines national team goals as he gets set to make long-awaited return on Saturday
It has been exactly 12 months since Will Pucovski's Test debut and he has not been sighted on a cricket field since. But that is about to change.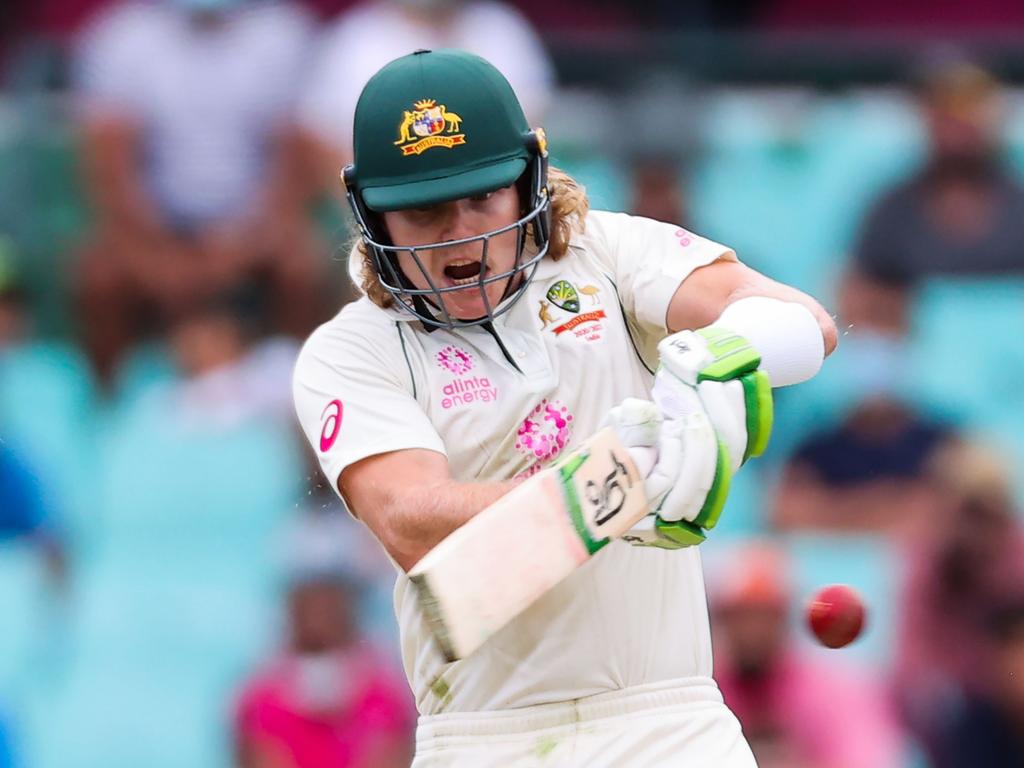 Australia's Will Pucovski plays a shot during the first day of the third cricket Test match between Australia and India at the SCG in 2021. Picture: David Gray/AFP
Will Pucovski can't throw with his right arm but the concussion-prone kid has put up his hand for the upcoming series in Pakistan as Australia's batting order suddenly starts to burst with options.
A day after Usman Khawaja – filling in for coronavirus patient Travis Head at the SCG – posted an Ashes century that surely booked his plane ticket for that three-Test tour, it was the 23-year-old Victorian who urged selectors not to forget about him.
It has been exactly 12 months since Pucovski's Test debut as David Warner's opening partner and he has not been sighted on a cricket field since.
Pucovski underwent a shoulder reconstruction after a mishap diving in the field at the SCG in that match and has spent the past three months slowly recovering from the 10th sickening concussion of his young career.
Severe headaches shadowed Pucovski for six weeks after that October blow at training and he couldn't even walk around the block without feeling sick.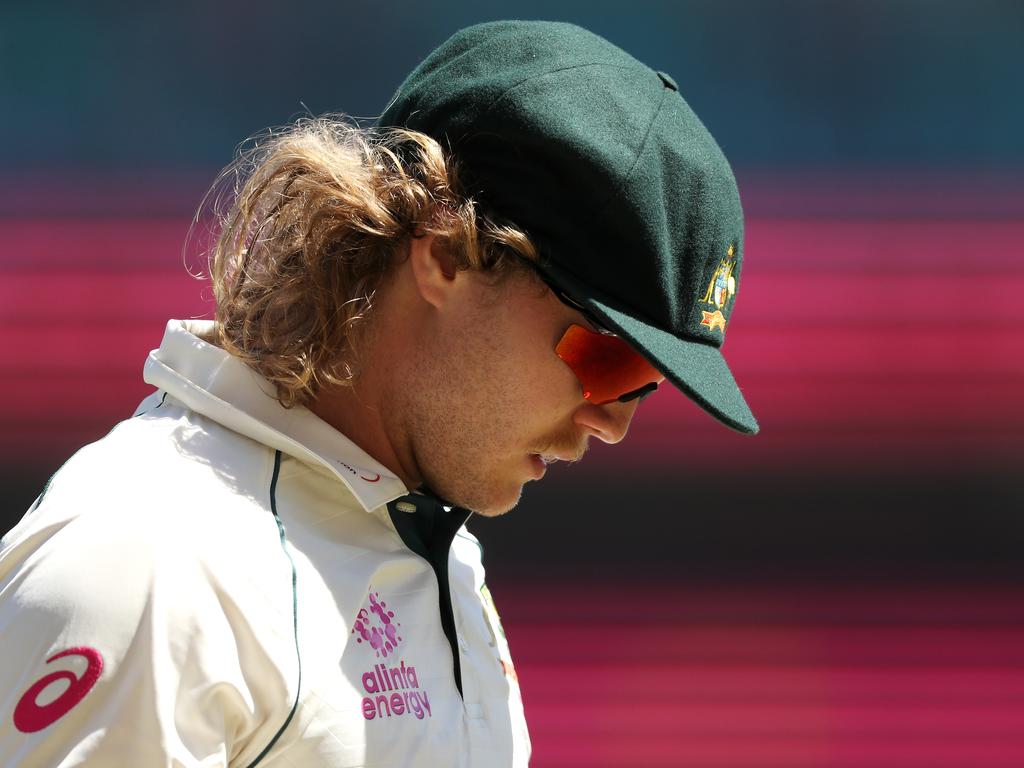 Will Pucovski would sure like to wear that baggy green again soon. Picture: Mark Kolbe/Getty Images
But on Saturday the boy wonder will make his return for Melbourne Cricket Club and Pucovski thinks, form permitting, he is almost ready to walk back into the Test dressing room.
"As soon as I'm back playing for Victoria I'm ready to play for Australia," Pucovski said on Friday.
"I think the Pakistan tour is in March. I can't see why I wouldn't be in line to be selected there. But obviously that's in the selectors' minds."
Pucovski was cleared by concussion experts to return to the nets a month ago and he will now play a handful of grade cricket games before the Sheffield Shield season resumes.
He faced tennis balls at first before being allowed to hit underarm cricket balls and then from the flinger and finally facing proper bowlers again.
"It's taken a while. It's sort of luck of the draw a bit with concussion, but I know I'm in the best possible position to deal with it as best I can," he said.
The critical question surrounding Pucovski's cricketing future is what happens if he gets hit in the head again, given his young brain has already absorbed so many nasty blows?
The man himself said it was a matter of when – not if – but was confident his Test career wouldn't be bounced out by concussion.
Pucovski hasn't played cricket since hurting his shoulder in last year's SCG Test. Picture: David Gray/AFP
"I'm going to get hit again in my career. It's just bound to happen," he said.
"I've been getting bounced since I was 18 regularly in any cricket I played. I'm hoping when the day comes that I do get hit I can just keep batting. It will happen again and I know I can bounce back like I've bounced back numerous times before.
"There's no question in my mind that I'll be able to keep doing that regardless of how many setbacks I get, even though I'm kind of hoping now I get a clear run at it."
Pucovski would've been a dream replacement player for the Covid-riddled Big Bash League, but the red-ball specialist has never featured in the tournament, despite once holding a Melbourne Stars contract, and he has no plans to swap his grade colours for the bright lights after so long out of the game.
"I still can't really throw properly or anything. It was going to be a tough one walking straight into a BBL game," he said.
"It's probably a bit easier to not dive in a club game ... then with 15,000 people in the ground and fireworks and everything."
The kid, who rarely gets out, has looked at his baggy green a few times over the past 12 months and his father, Jan, still has last year's Test debut saved on the Foxtel IQ box.
"Now the ultimate focus is on hopefully being a long-term Test player," Pucovski said.