England cricket's preference for split coaching roles may rule out Justin Langer
Justin Langer has been touted as a ready-made coach for England amid his shocking exit from the Australian job, yet in reality that may not be the case.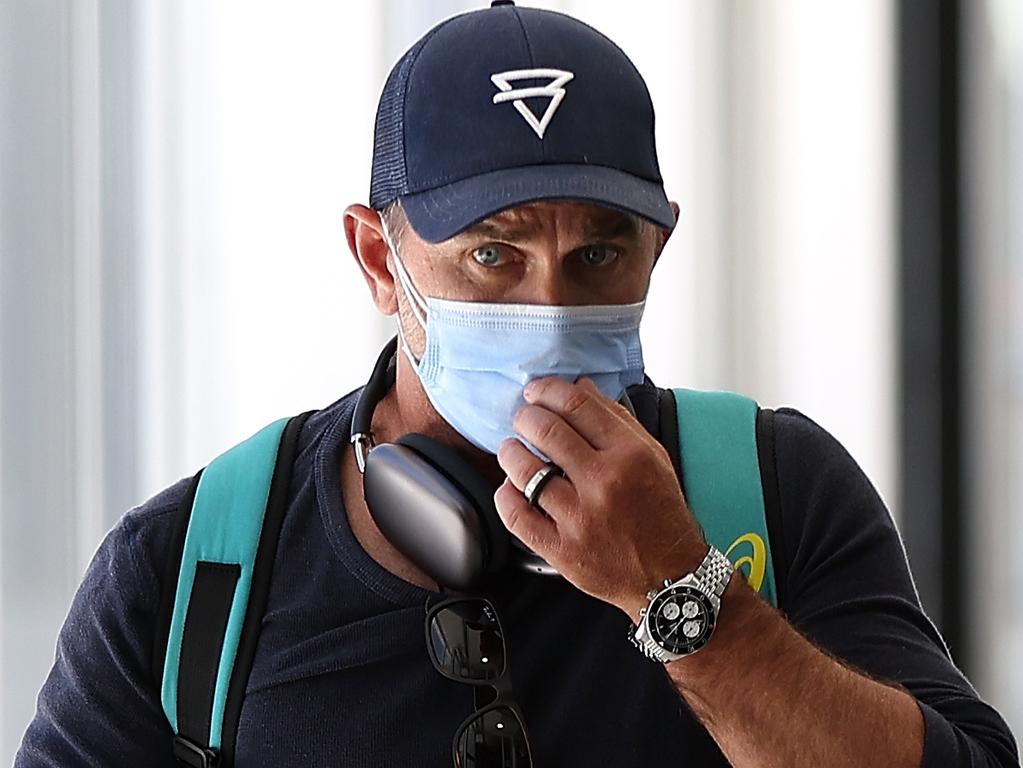 Justin Langer arrives at Perth Airport on Saturday morning, having resigned as Australian cricket coach. Picture: Paul Kane/Getty Images
Justin Langer's resignation as Australia's head coach on Saturday – more dramatic in its timing than it was unexpected – has naturally prompted speculation that he may now be recruited by England as they search for both a replacement for Chris Silverwood and a means of reviving a flagging group of Test players.
Langer, who turned down Cricket Australia's offer of a short-term extension to a contract that began in 2018, has many of the right credentials to meet England's requirements but also some of the wrong ones, including a deep-seated loyalty to Australian cricket that probably even the heartless treatment from his employers won't extinguish. Working for the enemy may simply be a step too far.
He has also long been dead set against splitting the head coach's role between red-ball and white-ball spheres, which is what the ECB is moving towards. Langer, as we know, is an all-or-nothing man.
When asked at a briefing at Lord's on Friday about Langer's potential availability, Andrew Strauss, the ECB's interim director of cricket, who has known Langer since their playing days together at Middlesex, immediately raised the problem of split coaches. "Now let's take a step back," he said. "What are we looking for? Are we looking for split coaches or one coach? And what are the requirements in each of those formats? I know him [Langer] well. On the surface, he's done a very good job with the Australian team. So I wouldn't rule him out, but I'm sure there are plenty of others as well."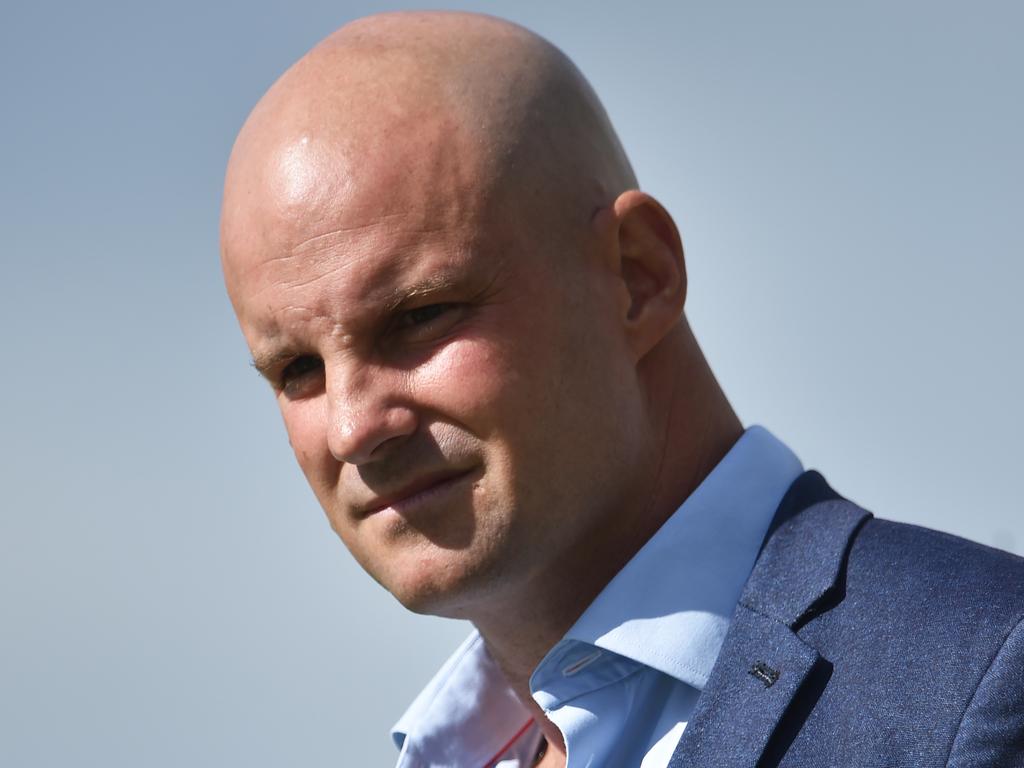 Interim ECB director of cricket Andrew Strauss looks inclined towards splitting the national team coaching jobs. Picture: Nathan Stirk/Getty Images
Strauss was inclined towards split coaches during his time as director from 2015 to 2018 and had he not been obliged to give up the role it is likely he would have divided the coaching responsibilities once Trevor Bayliss stepped down in September 2019 (as it was, Ashley Giles took over from Strauss as director and chose to keep the teams unified under Silverwood).
Eoin Morgan, England's white-ball captain then, as he is now, shared the same view, arguing in 2018 that red-ball and white-ball teams were increasingly divergent and that "cricket is going to change even more over the next ten years than it has in the previous ten". Strauss echoed these words on Friday when he said: "The whole cricketing landscape is changing dramatically and [we must] get a structure that best suits those changes."
So unless the ECB is prepared to compromise, or Strauss recruits a full-time director of cricket who holds radically different views and favours keeping Test, ODI and T20 teams within the orbit of one man (it is the next director of cricket who will appoint the new head coach or coaches), then Langer would appear to be a non-starter. Langer is just the type who could do a great job coaching the England Test team. His energy and passion for the format, which was so evident in his playing days as a top-order batsman in more than 100 Tests for Australia before he turned to coaching, is just what is needed to galvanise an English batting group lacking inspiration and direction.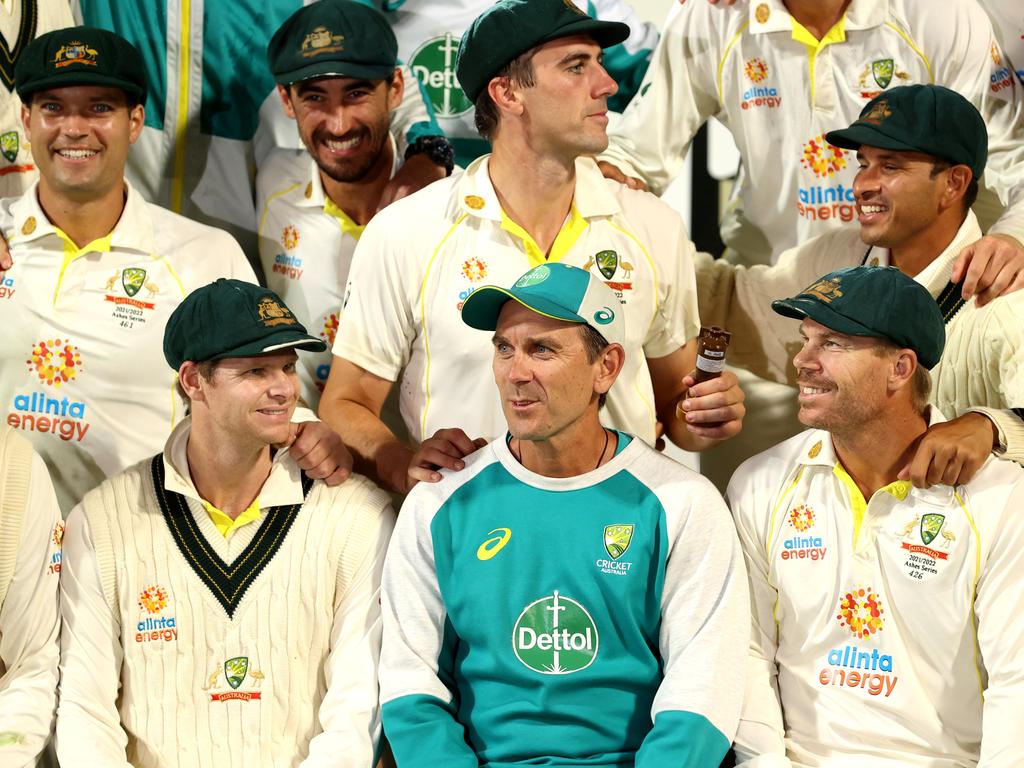 Justin Langer celebrates with his players after winning the fifth Ashes Test. Celebrations were short-lived for the coach. Picture: Robert Cianflone/Getty Images
Moreover, the captain, Joe Root, who is lucky to keep his job for the forthcoming West Indies tour after his tactical car crash in Australia, could benefit from working with a coach with a ready feel for Test cricket. None of the past three England head coaches – Peter Moores, Bayliss and Silverwood – had that, perhaps because they had so little experience of playing it themselves. Moores and Bayliss never played Test cricket, while Silverwood played only six times.
Other coaches whose past success as Test-match batsmen may make them an attractive fit with England include Gary Kirsten, Mahela Jayawardene and Andy Flower, who might be persuaded back for a second stint with the team if it were on a shared basis, even though he found it difficult splitting duties towards the end of his first spell. Another former Test batsman who could teach the latest generation something about building an innings is Sir Alastair Cook, who might be open to consultancy work between his playing commitments at Essex.
Strauss's immediate job is to find an interim head coach to take the team to the West Indies for next month's three-Test series and to help to select a squad of 16 players, plus reserves. Strauss has said the party will be selected by an unspecified panel, probably made up of Root, the performance director Mo Bobat, surviving members of the coaching staff and Strauss himself, plus whoever is appointed interim coach.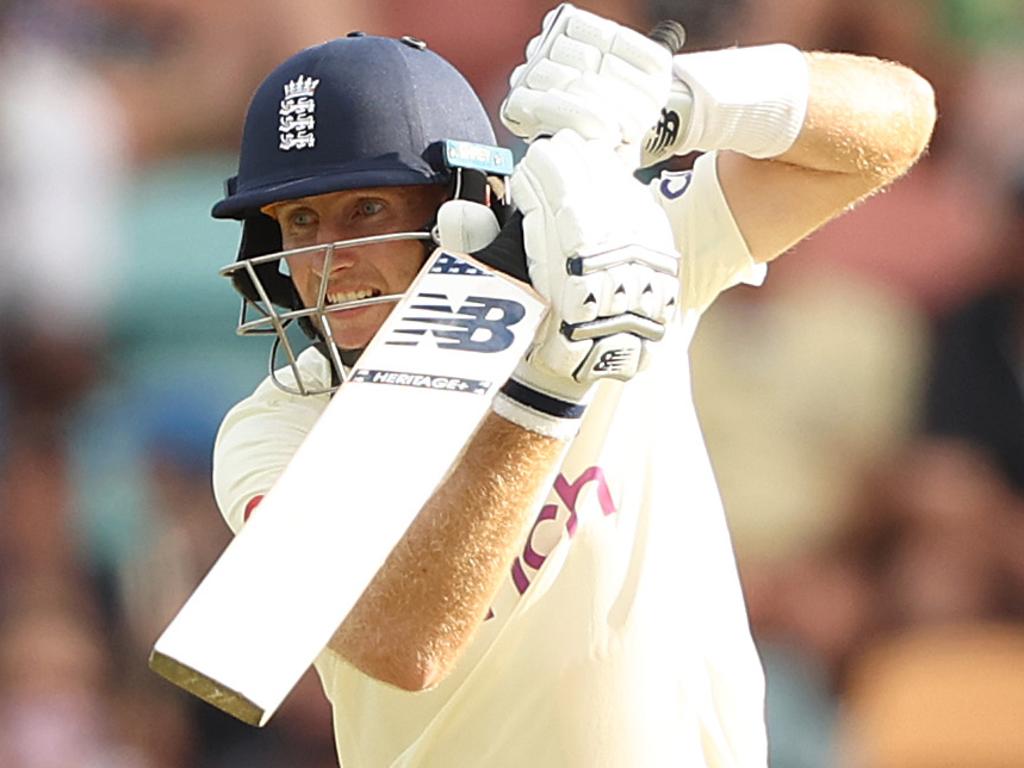 England captain Joe Root has survived the post-Ashes bloodletting and must now help to reshape the Test team. Picture: Robert Cianflone/Getty Images
After the Ashes debacle, few players can be sure of places. The openers Haseeb Hameed and Rory Burns could both be dropped, with the uncapped Alex Lees, 28 – a former opening partner of Root's at Yorkshire before moving to Durham in 2018, and who recently captained England Lions in Australia – coming in to start the innings alongside Zak Crawley. Another uncapped batsman who could win promotion is Josh Bohannon, 24, of Lancashire.
Ben Foakes, who was not fully fit for much of the second half of last year, is likely to be given another chance to demonstrate he is the best wicketkeeper in the country. Sam Billings performed creditably as an emergency call-up for the fifth Test in Hobart and could act as understudy, with no place for Jos Buttler, for whom this would appear to be a good time to step back from Test cricket, especially if he is soon to take over from Morgan as white-ball captain. Jonny Bairstow probably salvaged his Test career with a hundred in Sydney and should remain as a batsman.
Stuart Broad and James Anderson delivered some of the harshest critiques of Silverwood's reign after their treatment in Australia, but one of them is likely to miss out on a tour place. The tour report submitted by Giles before his sacking is thought to have recommended that there is no point carrying on with both of these ageing champions and that argument may still stick. Saqib Mahmood deserves a chance, and Liam Norwell or George Garton may also feature.
Justin Langer and Australian captain Pat Cummins celebrate after the fifth Ashes Test. Cummins repeatedly declined to back the coach despite the team's recent successes. Picture: Mark Kolbe – CA/Cricket Australia via Getty Images
The ECB may be in a mess on many fronts but it was afforded a breather on Saturday as Cricket Australia took a pounding from former players for its handling of the Langer situation. Ricky Ponting said: "It seems a very small group of the playing group and a couple of staff hasn't loved the way he [Langer] has gone about it and that's been enough to force [out] a man that's put his life, heart and soul into Australian cricket."
Matthew Hayden, Langer's former opening partner, tweeted: "I am so disappointed in the way the entire process of selecting our national coach has been handled. This garbage has gone on long enough!" Mitchell Johnson responded: "I feel the same way. Makes you wonder why you would want to coach the Australian cricket team."
Someone will want to though, just as they will England. For the moment, Andrew McDonald is Australia's caretaker, with Bayliss the favourite to take over permanently. If he does, Bayliss will be the first to have coached both England and Australia; whether there will soon be a second remains to be seen.
– The Sunday Times
Originally published as England cricket's preference for split coaching roles may rule out Justin Langer