England cricket coach search: Darren Lehmann knocks back offer, Justin Langer misses out
England's hunt for a new head coach has hit a hurdle, after high-profile Australian Darren Lehmann turned down an approach - after Justin Langer had already been ruled out.
Darren Lehmann has knocked back a shock approach from England to return to international coaching.
It was reported on the weekend that Simon Katich is in the mix to take over as England's new Test coach, but News Corp can reveal another high profile Australian was sounded out.
Sources say former Australian coach Lehmann was approached by England to see whether he had any interest in getting back into the international scene, but he gave them a polite 'no.'
It's understood Shane Warne's tragic death from a heart attack aged 52 was a factor in the popular coach choosing to take a different and quieter path, particularly given Lehmann himself survived a heart attack two years ago aged 50.
Watch The 2022 Indian Premier League on Kayo. Every Match Live & On-Demand. New to Kayo? Try 14-Days Free Now >
Darren Lehmann has knocked back an approach from England about their head coach role. Picture: Jerad Williams
The now Brisbane Heat mentor served as Australian coach for five years and has later conceded he stayed in the all-consuming role for too long and was burnt out by the demands of coaching all three formats.
Lehmann is comfortable with his lower-key lifestyle coaching the Heat in the Big Bash League and after informing England he was done with the rat race, South African Gary Kirsten has emerged as the favourite to be appointed the new head coach, with Katich among the other leading candidates.
Clearly, England have a hankering for an Australian coach to come in and shake up the program following the summer's Ashes embarrassment.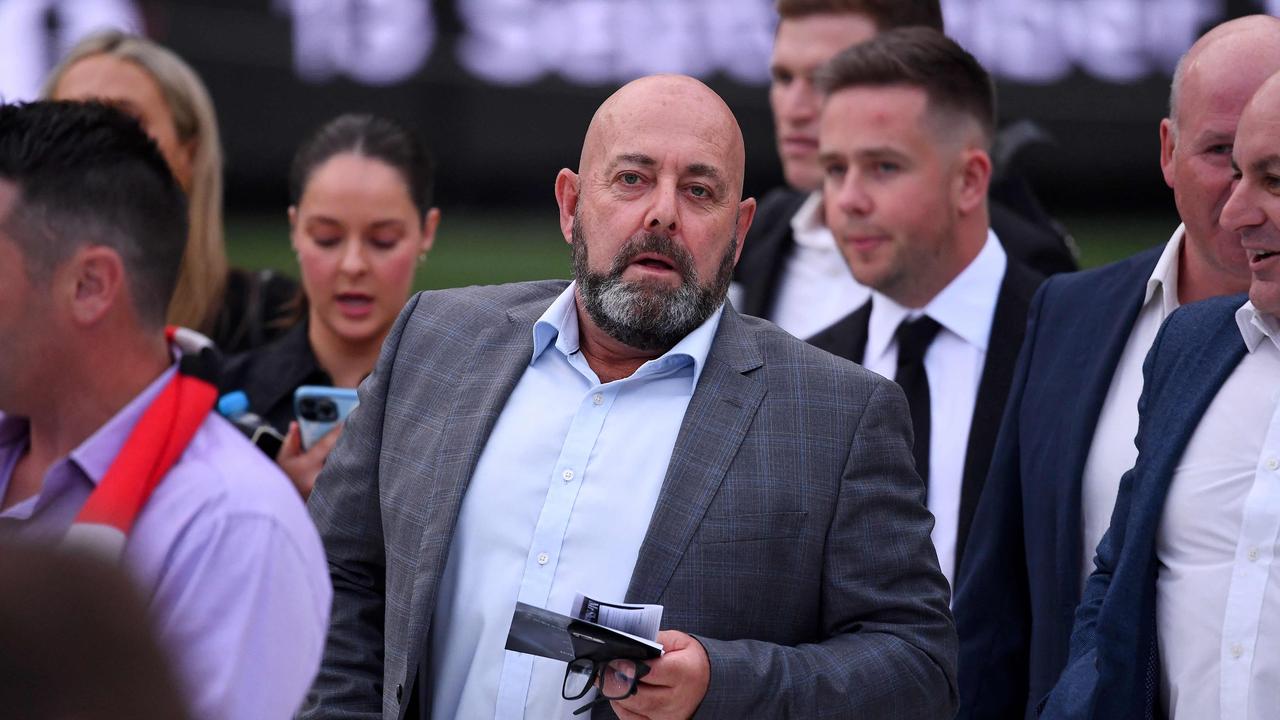 It's understood the death of Shane Warne prompted Lehmann, pictured at the Aussie cricket great's memorial service, to knock back the England job. Picture: AFP
Lehmann knows English cricket intimately having been a Yorkshire county cricket great and had plenty of highs and lows as Australian coach which would have armed him with invaluable experience for leading England.
Another Australian, Tom Moody has also been floated as a potential option for the ECB.
However, according to the UK Telegraph, Justin Langer is no longer in the running.
When in charge of Australia Langer was very much in favour of the head coach overseeing all three formats, and England's inclination to split the roles may have ruled him out of the mix.
There's also suggestions Langer may not have been a preferred choice for England star Ben Stokes or their new head of cricket Rob Key.
However, overall Key loves Australian coaches.
"Aussie coaches, with their 'can do' attitude, certainly offer a refreshing and powerful input," Key wrote in his book.
"They have the ability to set off little explosions in your head. When the fog clears, you see everything with absolute clarity."
ANOTHER AUSSIE IN MIX FOR ENGLAND ROLE AS POMS SNUB LANGER
Justin Langer has been overlooked for the vacant England coaching position, partly due to plans to split the white and red ball duties but also due to his coaching style, with former South African Gary Kirsten reportedly offered the role.
The former Australia head coach was said to be among the mentors being discussed as a potential new coach of England, after Chris Silverwood lost the job following the Ashes debacle in Australia last summer.
But new director of cricket Rob Key wants to split the coaching roles and according to the UK's The Telegraph has already approached Kirsten, who was a contender for the job in 2019, for one of the roles.
Justin Langer has been overlooked for the England coaching job. Picture: Steve Bell/Getty
Another Australian, former opener Simon Katich, is said to still be among the names being considered for one of the coaching duties along with the likes of Paul Collingwood, but it would seem Langer's out of the running altogether.
News Corp revealed last month Langer had fielded an approach to coach the Hobart Hurricanes in the next BBL season while he may also look at more gun-for-hire style coaching appointments after the chaos of leading Australia to the T20 World Cup triumph and Ashes glory.
It has also been reported in the UK that there were reservations in the England camp over Langer's style of coaching and whether it was needed within the squad if, as expected, Ben Stokes is promoted to captain following Joe Root's resignation as skipper.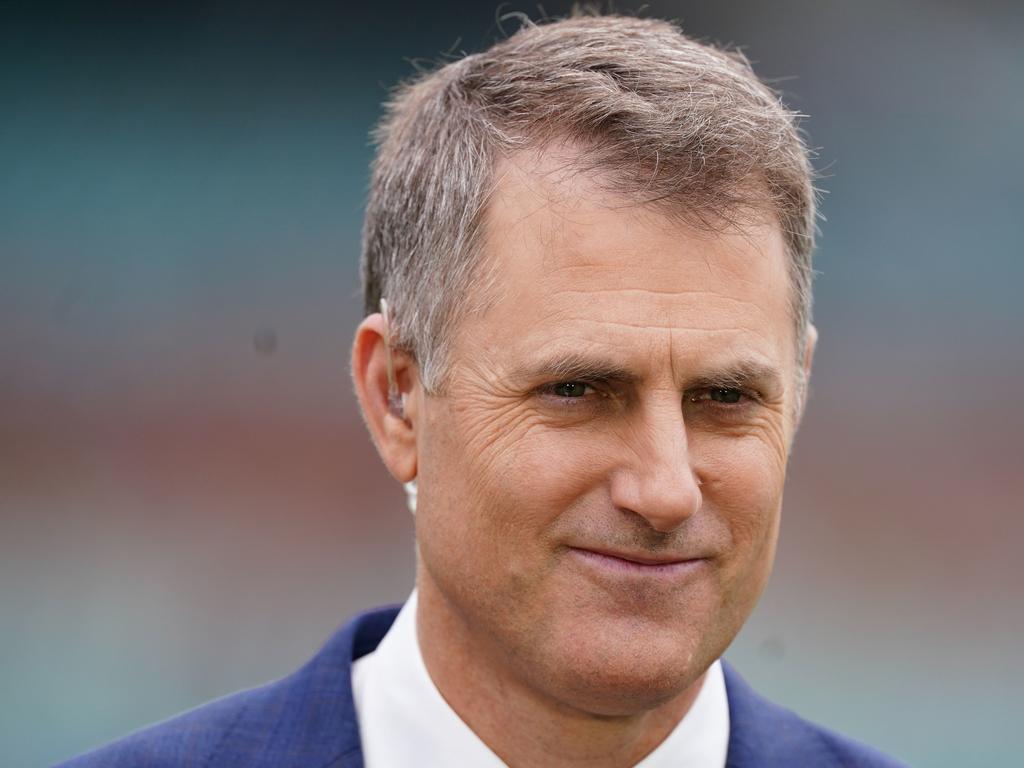 Former opening batsman Simon Katich is still in the mix. Picture: AAP/Scott Barbour
Stokes is seen as the hard-headed strong figure that was lacking in England's disastrous Ashes tour and the ECB reportedly felt partnering Stokes with another strong-willed figurehead like Langer could be a recipe for disaster.
"Langer is no longer a candidate partly because England want to split the coaching roles and reservations over whether he would work well with Ben Stokes, who is set to be appointed Test captain," The Telegraph's Nick Hoult wrote.
"With Stokes as captain, England believe the need for a strongman head coach like Langer is reduced. Whereas Root did his best to avoid confrontation and needed more back-up from a forceful personality behind him, Stokes is completely different.
"He will readily pull players back into line himself but will need a coach who is good tactically and a facilitator behind the scenes."
Day England boss called Langer a 'numpty'
- Ben Horne
Justin Langer may have a choice to make between his greatest enemy and his best mate as England zeroes in on appointing a new head coach.
In a mysterious coaching triangle featuring Langer, Ricky Ponting and England, it's the ECB that could end up clutching at thin air.
England's new coaching director Rob Key is an unashamed fan of Australian coaches and it was revealed this week that as well as having Langer on the shortlist, the Old Enemy were also launching an audacious bid to try to convince Ponting to cross enemy lines and take over as Test coach.
Justin Langer may reunite with Ricky Ponting in Tasmanian cricket next summer.
However, rather than being pitched as rivals for the England job, Langer and Ponting could instead end up joining forces.
Not in London, but 17,396km away in Hobart.
As News Corp revealed last month, the Hobart Hurricanes are privately keen on Langer to be their new BBL coach.
Coaching the Hurricanes wouldn't come with the $1 million pay packet Langer would be in for if his insatiable competitive instincts led him to try to resurrect English cricket ... and at the same time exact revenge on the Australian players who conspired against him at next year's Ashes.
But it would bring the appeal of more time at home with family and the chance to pick and choose from an abundance of freelance offers coming his way, affording Langer a life balance he could not enjoy during his taxing four years in the trenches with Australia.
On top of that, it's understood Tasmanian Cricket would love to try to find a way to get favourite son Ponting, who is Langer's close mate, on board for the coming season as a consultant. Tasmania has long hoped to get their greatest product back into the fold in some capacity and won't stop trying as hard as it will be to pull off.
Ponting is Channel 7's main commentator and couldn't commit to a hands-on-role during the Big Bash season. But even tapping into his unrivalled IQ as a coaching or list consultant would be a huge coup for the Hurricanes if an arrangement could be worked out.
Tasmania's newly appointed coach Jeff Vaughan is close with Langer.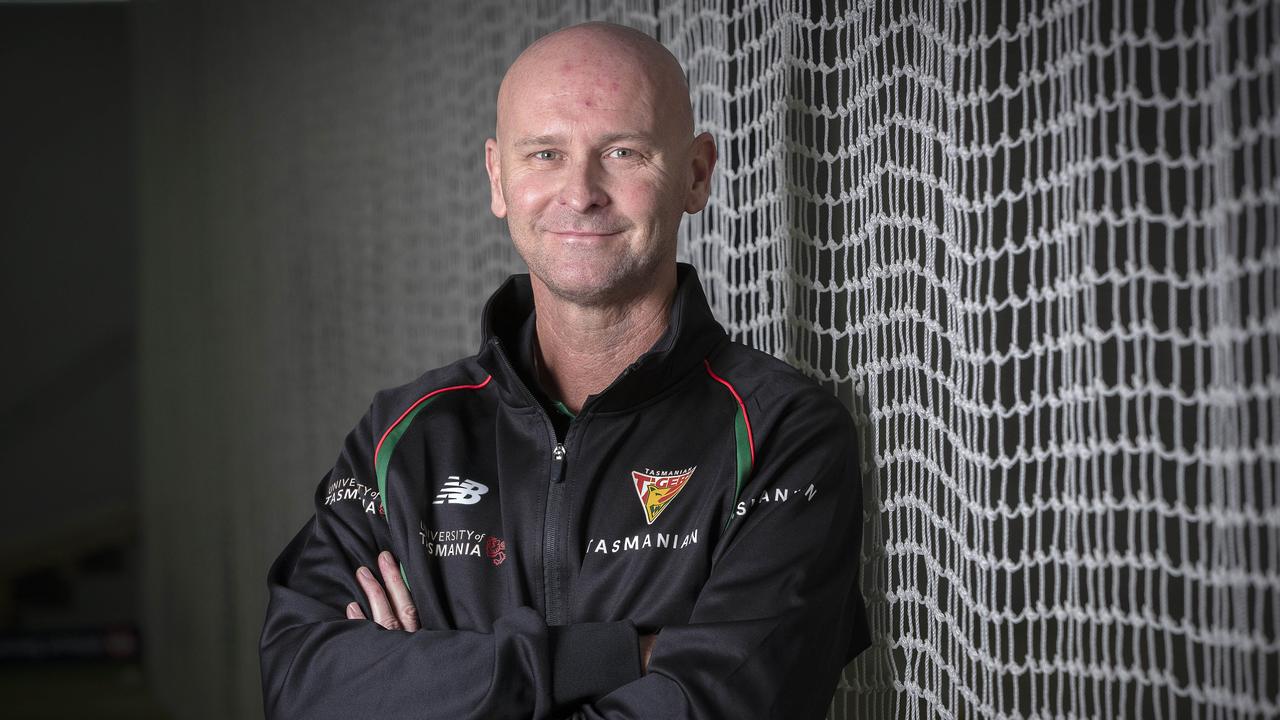 Jeff Vaughan is close with Justin Langer.
Langer brought the highly respected Vaughan onto the Australian coaching staff two years ago and now Vaughan has walked away from CA following Langer's unceremonious exit.
If Vaughan has a chance to now bring Langer – and for that matter Ponting – into his fold in Tasmania, he would.
It's all part of the conundrum facing Langer, who a couple of months after being given the cold shoulder by Australia, would appear to finally be getting close to making a decision on his next move.
THE MAN WHO HOLDS THE KEY
England's appointment of former 15-Test international and popular Sky Sports TV pundit Rob Key to run its cricket program means the hunt for a new coach to replace Chris Silverwood – sacked following the humiliating Ashes campaign – has begun.
Not a moment too soon because England's first Test of the summer is in just six weeks' time.
Key wrote in his autobiography two years ago that he had a major soft spot for Australian coaches.
And West Australian coaches at that, with Neil 'Noddy' Holder and John Inverarity two of Key's greatest mentors.
However, the jury is still out on what Key's true feelings might be on Langer as a coach.
In his previous role as a TV pundit, Key was dismissive of Langer's role in helping Australia clinch the 2019 Ashes urn.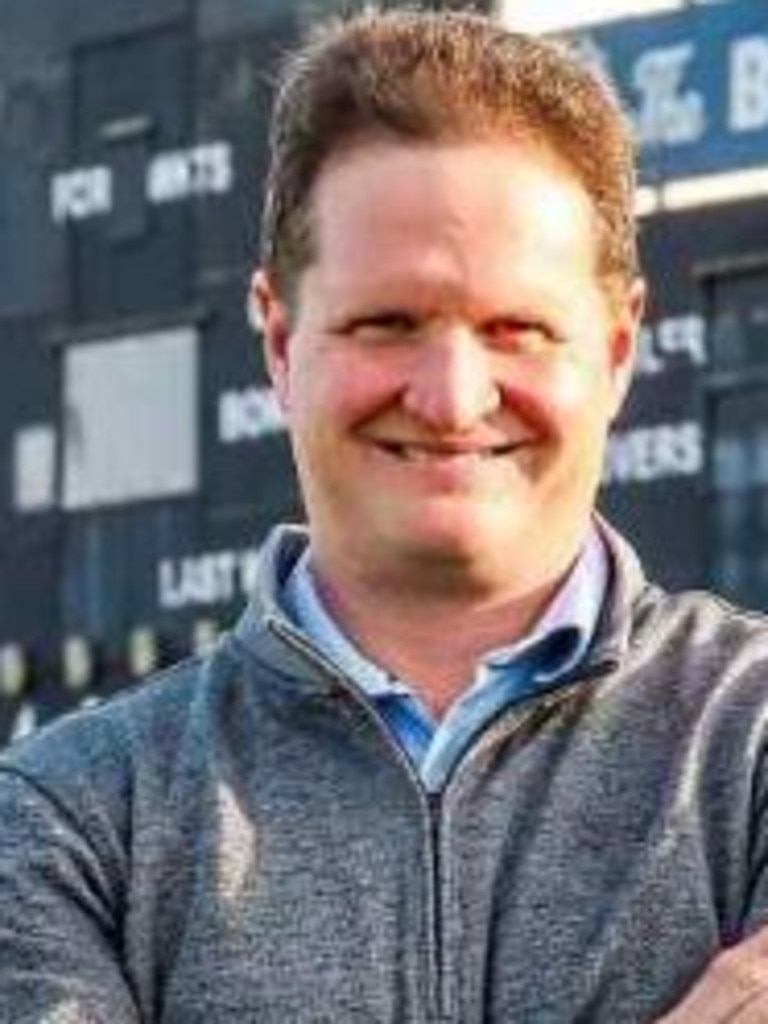 New England boss Rob Key
"You can watch Langer behaving like a numpty on that The Test documentary, and going on about elite honesty and elite mateship and all of this, but let's get it right: Steve Smith has won the last two Ashes series … he's won the Ashes for that Australian team," said Key.
They certainly don't read like the words of someone who is Langer's biggest fan, but the context is important. It was a light-hearted segment with fellow Sky Sports commentator Nasser Hussain, where Key was singing the praises of Smith, who he had picked in a mock World XI to face off against a Hussain World XI.
Key also clarified his comments later to say his use of the word "numpty" was to describe Langer's behaviour kicking over a bin in the famous scene of The Test documentary, and wasn't a personal shot.
Certainly, Key's overall assessment of Australian coaches bodes well for Langer, given he's the highest profile and best credentialed Aussie in the race for the job (presuming Ponting is an unattainable pipe dream).
"Aussie coaches, with their 'can do' attitude, certainly offer a refreshing and powerful input," Key wrote in his book.
"They have the ability to set off little explosions in your head. When the fog clears, you see everything with absolute clarity."
Langer has the backing of several high-profile and influential ex-England captains including Michael Vaughan, Michael Atherton and Nasser Hussain, who believe the Australian would bring steel back to the Three Lions shirt.
Not to mention Andrew Strauss, who is known to be a big Langer fan and is Key's superior at the ECB.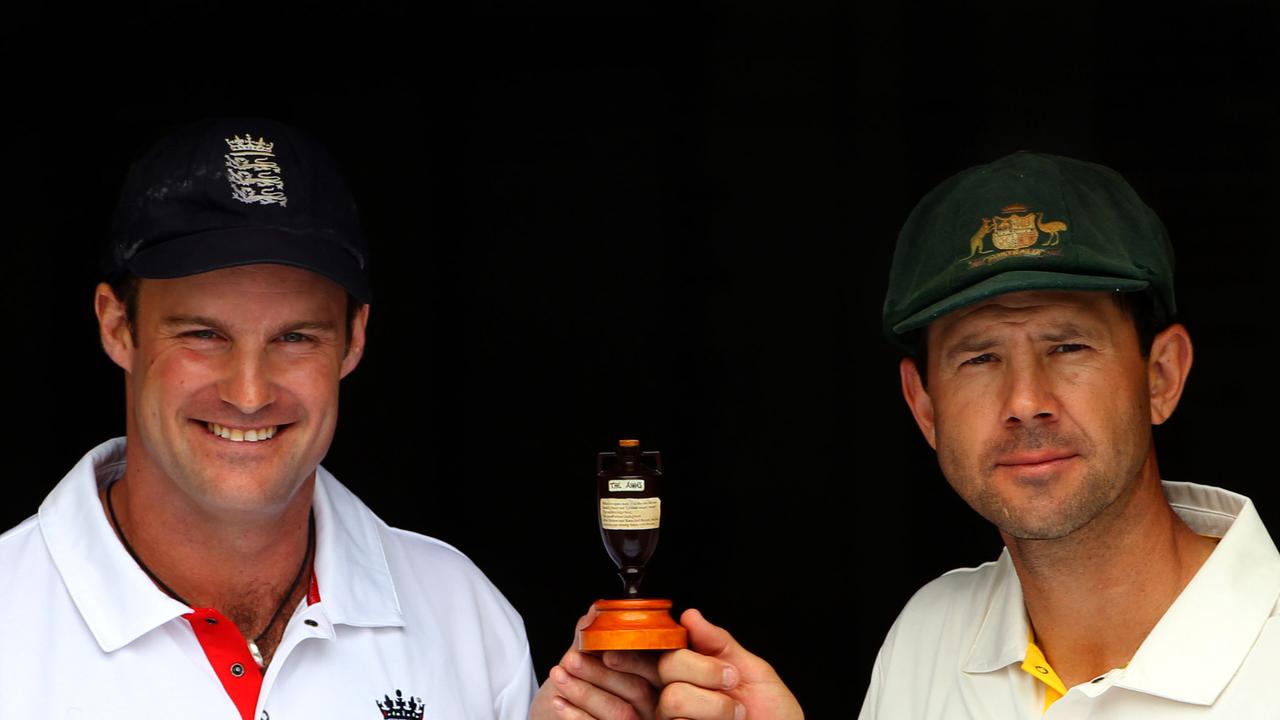 Will Andrew Strauss and Ricky Ponting be on the same Ashes side?
The latest reports out of England via the UK Telegraph claim another Aussie, former Test opener Simon Katich, is a strong contender for one of two head coaching roles if Key decides to split the red and white ball duties.
"Katich is regarded as a tough and tenacious coach, in keeping with his style during his playing career," The Telegraph writes.
"Should England decide to split the head coaching role, and appoint separate red and white-ball coaches, Katich could be a contender for either job, but appears much likelier to be the red-ball coach."
WHAT DO ENGLAND WANT?
The prevailing expectation out of England is that Key wants to go the opposite way to what Cricket Australia did with its appointment of Andrew McDonald as head coach, and split its coaching roles across the formats.
Former England star Paul Collingwood is the heavy favourite to become white ball coach, meaning the job on offer for Langer could be as Test coach only.
It remains to be seen whether such a role would appeal to Langer.
When he was with Australia he was adamant about coaching all three formats.
Langer is an all or nothing sort of character, but considering the circumstances that led to his demise with Australia, it could be a blessing in disguise for him to only have the Test matches to worry about.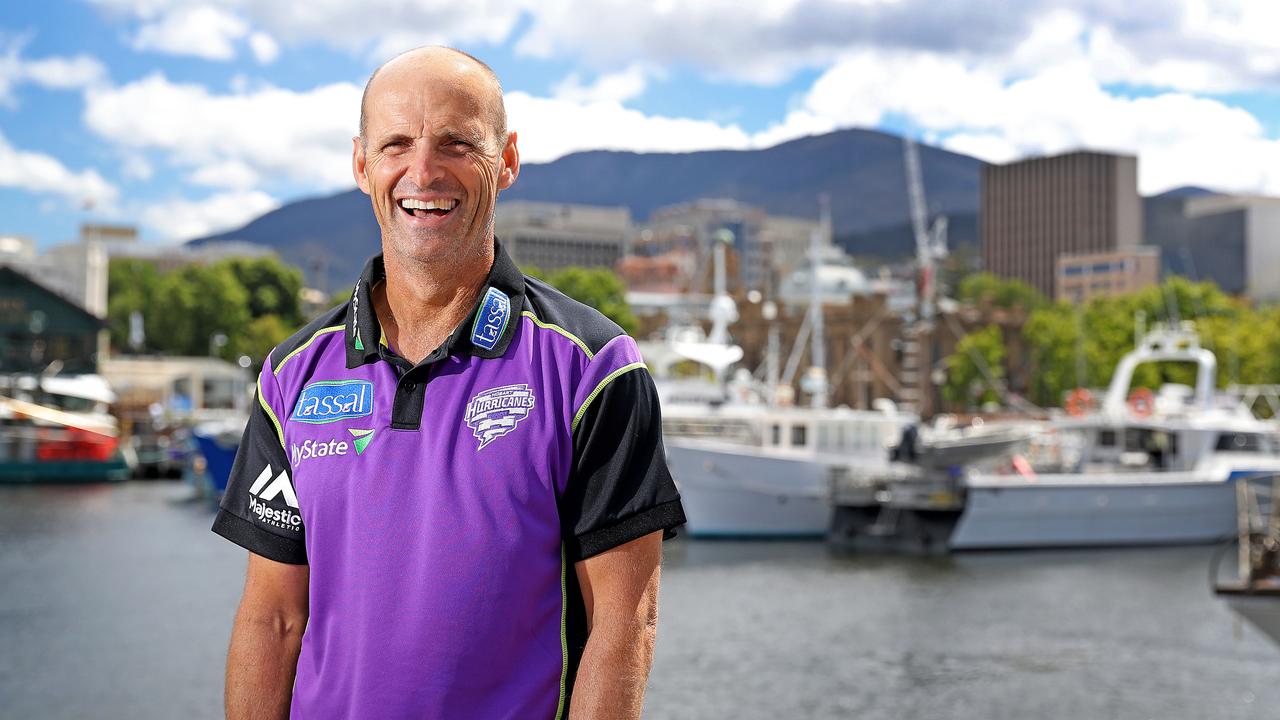 Gary Kirsten is Langer's main rival for the England coaching role.
It would still be the main job, but with a chance to freshen up, review and reset between series.
South African Gary Kirsten has been touted as the other main candidate.
Sources say they both bring different strengths to the table. Langer the coach and Kirsten the man manager.
The truth is England are still early in its process and the structure they go with will depend on the coach they get – with all options still on the table.
WOULD LANGER EVEN WANT THE JOB?
Those close to Langer believe in the weeks since he was brutally moved on by Cricket Australia, he would have oscillated between wanting a break from international coaching, and busting to climb straight back into the ring.
Langer is an emotional man, and hurt badly by the way he was treated by Australian players and powerbrokers, some feel there'd be mornings where he would wake motivated to take on an England role which could double as a siege mentality revenge mission at next year's Ashes.
But there'd be other mornings where he'd wake up as a free man and realise that after barely a day off since he took the reins of Australian cricket after Sandpapergate, he could do with a proper freshen up.
Of course, the other factor at play is Langer is one of the most loyal and patriotic cricketers to have pulled on the baggy green.
Which way will Langer turn next?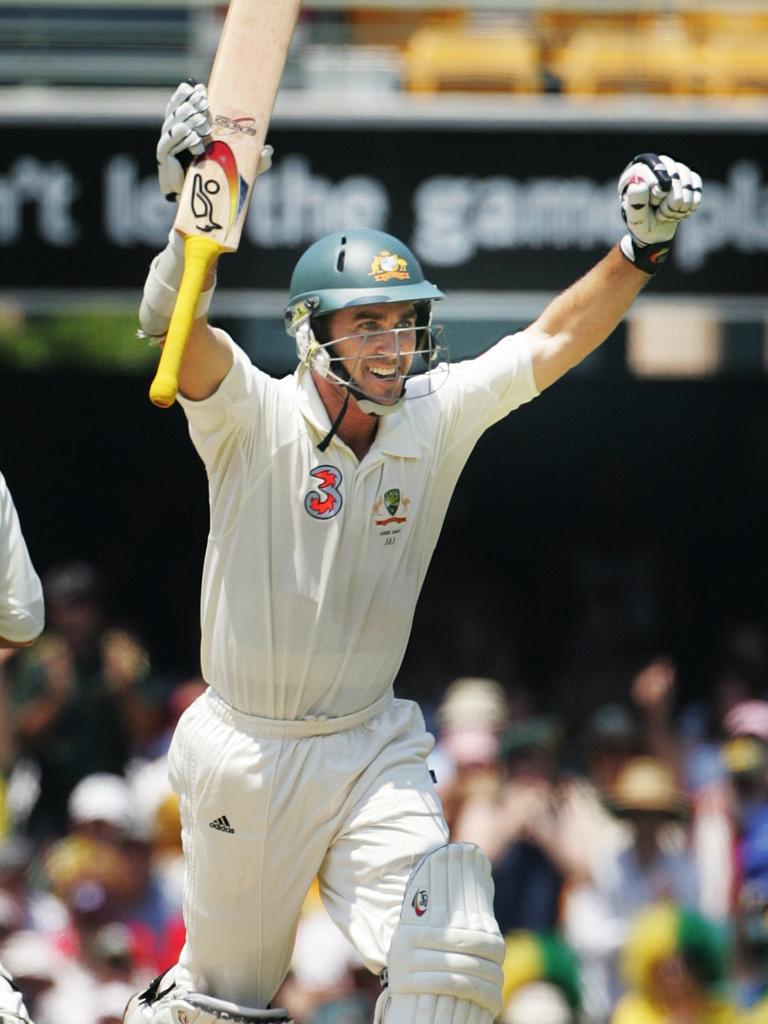 How would JL feel pulling on a red and blue tracksuit
A tattoo of a boxing Kangaroo on his buttock, Langer bleeds green and gold – and no matter how his tenure as coach finished up, it would be a confronting feeling for him to pull on a red and blue tracksuit for an Ashes series.
The key for Langer in this process, however, is to take all emotion out of the equation.
Coaching in professional sport is fundamentally a job. And the decision for Langer should be based on whether or not he craves taking on the challenge, the pressure, the stress, the hard work, the highs and the lows that come with heading up another high profile international cricket team so soon after leaving the Australian post.
Some close to Langer feel he may one day take on a job like England head coach, but wonder whether now is the right time.
Langer has a family he hasn't spent much time with over the past four years. He grinded himself into the dust mentally and physically coaching Australia and England is another major rebuilding assignment, starting in just six weeks' time.
Personnel wise, the odds would also be stacked heavily against England picking up the pieces in time to win next year's Ashes, even though it's in the UK where the ball moves and Jofra Archer might be back firing down cannons.
Does Langer really need to put himself through the torment of being the man that coached England in its first series loss to Australia on home soil since the turn of the century?
That said, Langer has built an entire career on never backing away from a challenge and it's this fearless attitude that England needs to harness.
Langer going to battle against and beating the Australian team that ousted him? You're talking about something that would go down in Ashes history.
Originally published as England cricket coach search: Darren Lehmann knocks back offer, Justin Langer misses out