Fox Sports presenter Megan Barnard opens up after her sexuality was thrust into spotlight
Fox Sports presenter Megan Barnard was thrust into the spotlight when her sexuality was revealed without her consent. Now she's ready to tell her side of the story.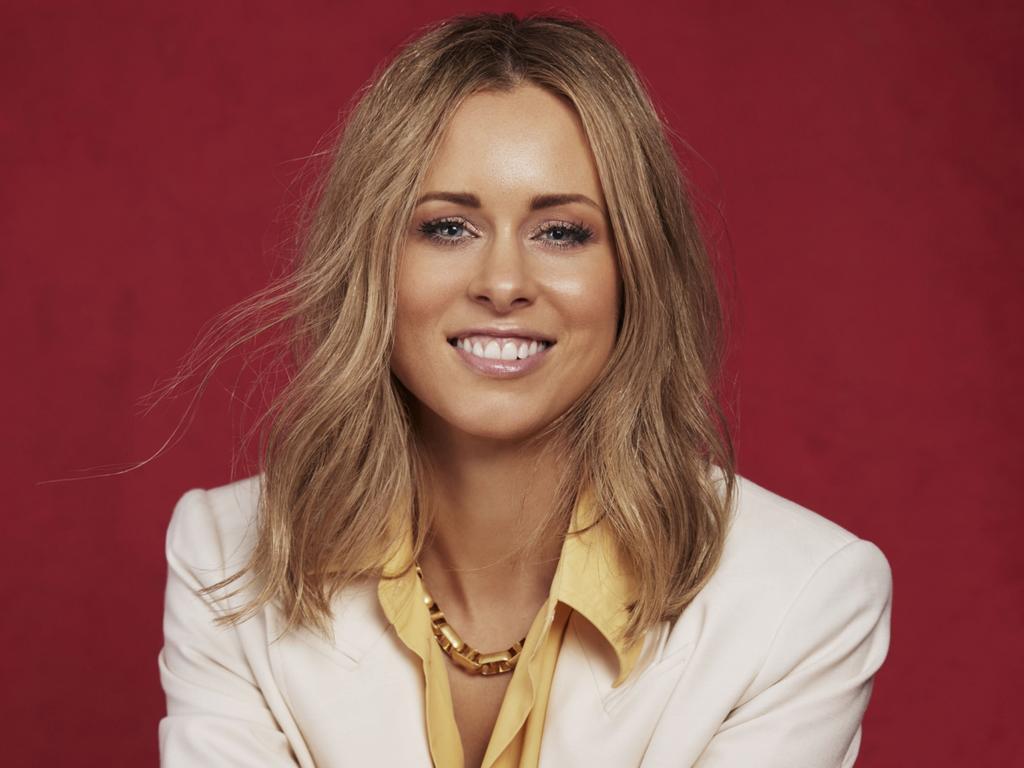 Megan Barnard: "You don't know what someone else is going through." Picture: Damian Bennett, for Stellar
With a high-profile television career as a Fox Sports presenter, Megan Barnard navigated her working world as a consummate professional, keeping her private life just that – private. Recently, when her sexuality was publicly outed without her consent, she found herself in a different kind of spotlight. She now stands proud in her own skin, comfortable with who she is and raising her voice for those who are not yet ready to speak up.
Megan Barnard never wanted her sexuality to be the topic of a national conversation. In fact, the Fox Sports presenter is somewhat bewildered that anybody would even care to look inside another person's cupboard, let alone hers. Surely the "newsworthiness" of being gay sits right beside the old hypercolour T-shirts from the 1990s, forever consigned to history?
And yet, the 37-year-old was anchoring the coverage of the ICC Women's Cricket World Cup in New Zealand in March when she was abruptly thrust into the spotlight by the leak of audio clips that included a now-sacked colleague's degrading remarks about her sexuality. Within 24 hours, Fox Sports had dismissed the employee in question and communicated their support for Barnard.
That former colleague – Fox Sports reporter Tom Morris – subsequently apologised on Twitter for his behaviour. But Barnard has no need for an apology. Not then, and not now.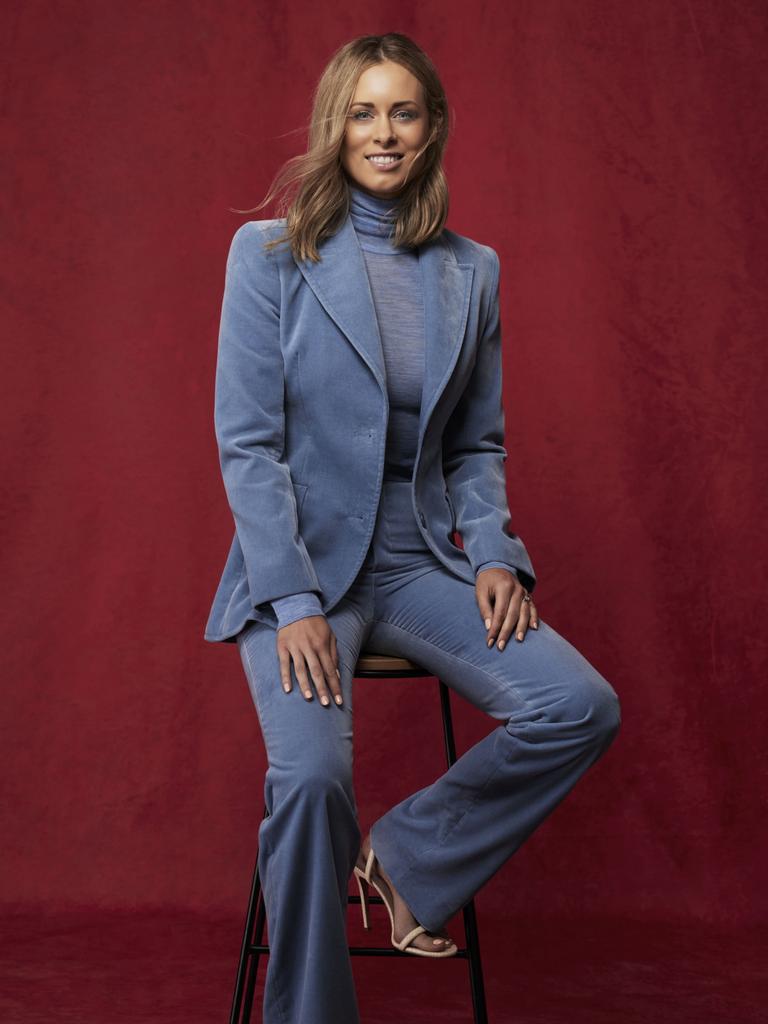 Megan Barnard: "I knew I was gay from the age of 12." Picture: Damian Bennett, for Stellar
What she's seeking is understanding; specifically a greater one of the coming-out process and the realisation that such a deeply personal experience should never be taken out of someone's hands.
Barnard's own journey of identity was traumatic; it took her more than a decade and a move interstate to finally come to terms with and acknowledge her own sexuality. She found it so unacceptable, as dictated by society's norms, that she tried to force her sexuality out of conscious awareness and separate it from her public persona.
Consequently, she became an expert at dissociating her feelings from herself and others. Or so she thought.
"I knew I was gay from the age of 12 … It was such a painful time during my teens, feeling what I was feeling and desperately wanting those thoughts to go away and to be like everyone else," Barnard tells Stellar in an exclusive interview.
"I tried to fight it for years because we had all been taught that being gay 'wasn't normal'. It was just so overwhelming, it was the elephant in the room. There were times [when] I thought I just didn't want to exist, it was that hard.
"It took me more than a decade to come out, and I'm just grateful I hung in there and didn't fall off the edge," she says.
Megan Barnard at work at Fox Sports. Picture: Chris Hyde – CA/Cricket Australia via Getty Images
There lies inside each of us, a narrative – an innermost story that shapes our identity. And a much more self-aware and accepting Barnard now realises that every story matters and that story is hers alone to tell.
Barnard, who has been with her partner for almost five years and is engaged, agreed to today's interview with Stellarafter being overwhelmed by public support, and also calls for help.
So rather than walking her Rhodesian ridgeback Billie around a Sydney dog park this morning, she's instead advocating for acceptance and respect.
"You don't know what someone else is going through. You don't know the journey someone's been on … their state of mind," Barnard says.
"No-one should ever be forced to come out before they're ready, it can be dangerous. Some people might not think it's a big deal in this day and age but it still is. No-one knows what you suffered when you were younger, and talking about your sexuality is such a private, personal piece of you.
"People have messaged to share their stories, struggles and fears of coming out, and of being outed," she continues. "I've tried to respond to everyone [who] has contacted me. And if this resonates with just one person and makes them realise it's OK to be gay – that it's not something to hide or run from – then sitting down for this article has been worth it."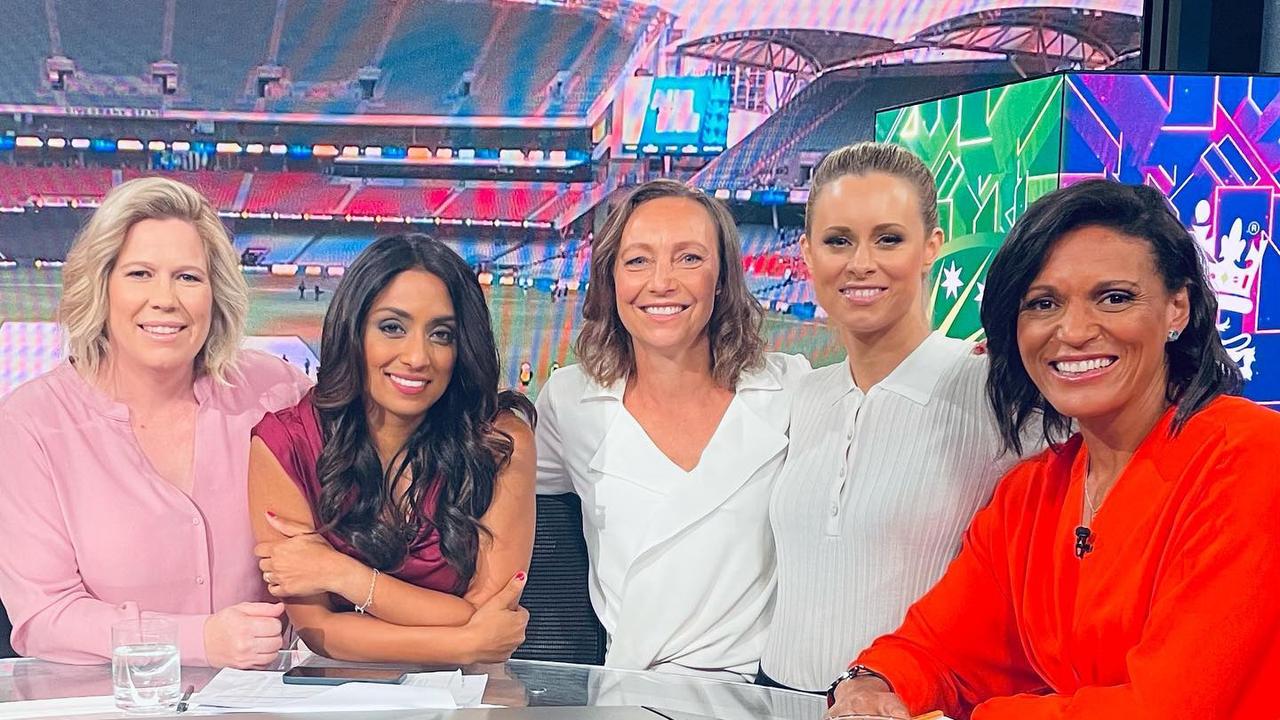 Megan Barnard was one of the anchors of the ICC Women's World Cup.
Relocating to Sydney from her Gold Coast family home has been a significant part of Barnard's journey with her own identity. So, too, has the comfort that she no longer frets about paying a social and economic price for being a lesbian.
"I used to worry that if my bosses knew, it would limit my work opportunities and my sexuality would isolate me … but it hasn't," she says. "I'm extremely grateful to Fox for their show of support and zero tolerance [policy]. I'm also grateful to my family who have been there with me on this journey. I know others may not be as fortunate."
As what some may call a "feminine" lesbian, Barnard breaks the archaic misconception that gay women never have long hair, never wear make-up, and so on.
As she says, "I've often been told I don't look like a lesbian … but what does a straight person look like?"
The powers that be in many jobs (especially those in broadcasting) have been known to reward or penalise employees based on their gender presentations. And on TV in particular, gender norms are generally part of the job description.
In the face of these pressures, coming out in one's professional life isn't just a one-time event, it's something to constantly navigate. And for lesbians who "pass" as heterosexual, coming out means they leave the safety net of being inconspicuous.
Barnard never thought she would be forced to navigate her coming out to a national audience. Nor did she think she herself would end up being the story, because, as the old journalistic maxim goes, you report the news, you never become the news.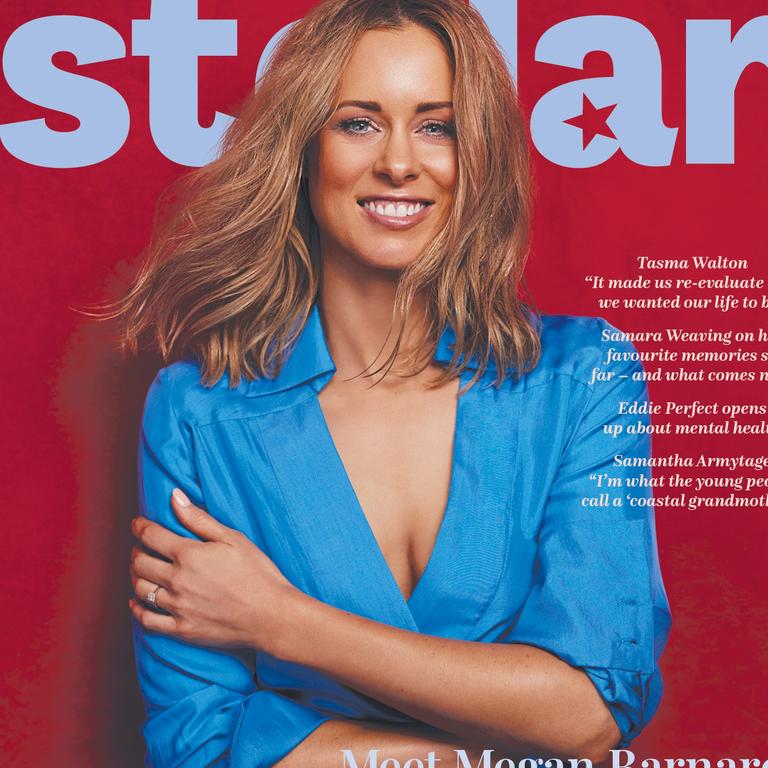 Megan Barnard stars on the cover of this Sunday's Stellar. Picture: Damian Bennett
"I still can't wrap my head around the fact that people in positions of power in this country believe being gay is a choice," Barnard tells Stellar. "It just shows that we still have a long way to go. How could you possibly choose to go through all the anguish, the ongoing struggle?
"This seems odd to say," she adds, "but the whole experience has probably been good for me. It's made me realise I'm comfortable with who I am.
"When I … heard the word lesbian [on Morris' leaked audio clip] – a word that traditionally would sting – I felt OK. And that was really huge for me. I've thought a lot about who I am over the past month, and I'm proud of who I am."
And just who is Megan Barnard? She's a sports lover, avid traveller and coffee enthusiast who loves her partner, family, friends and dog. She loves her cricket, and can't wait to watch the Aussies take gold in Birmingham at the upcoming 2022 Commonwealth Games.
She's also waiting for the day when conversations about sexuality are considered retro, and become obsolete. Just like hypercolour T-shirts.
– Stellar
Originally published as Fox Sports presenter Megan Barnard opens up after her sexuality was thrust into spotlight