Jimmy Maher's Masters tap into the heart of Queensland
Rockstars, rugby league players and Australian legends. Led by former prolific batter Jimmy Maher, the Bulls Masters have found a unique way to sell cricket to all parts of regional Queensland, writes SHANNON GILL.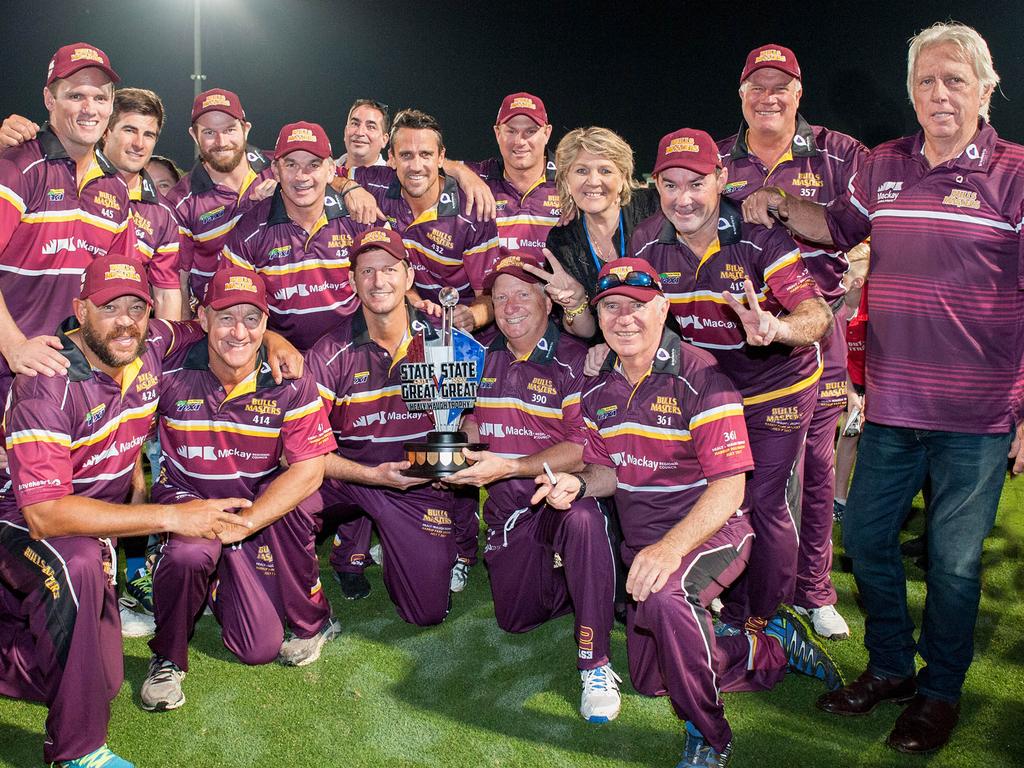 The Bulls Masters are packed with legends of Queensland Cricket. Picture: Supplied.
It may be the off-season everywhere else, but in Weipa, Queensland, cricket has taken over the town.
For a bunch of former Queensland players that make up the Bulls Masters, it's the visit they've been waiting for.
When the Masters were formed 12 years ago, they wanted to cover every inch of regional Queensland. Weipa is one of the last spots on the map they haven't seen.
Queensland legends Jimmy Maher and Michael Kasprowicz and former Queensland coach Darren Lehmann lead a party of many more old Bulls into Weipa. They'll go to schools, do coaching clinics, speak at dinners and play the Weipa XI, along with partnering with Crime Stoppers on a community message.
Around $10,000 was raised on the trip that will all go to the local Cricket Club.
"But the more important part is that we got an email a few weeks after we went to say that their cricket numbers have tripled at the first sign-on day," Maher tells CODE Sports.
It's what they do every time the caravan rolls into a regional town across the state. The Bull Masters is a 12-months-a-year operation and has become a source of direction for many past cricketers.
The idea between old teammates has now become one of the most passionate advocates for sport in Queensland.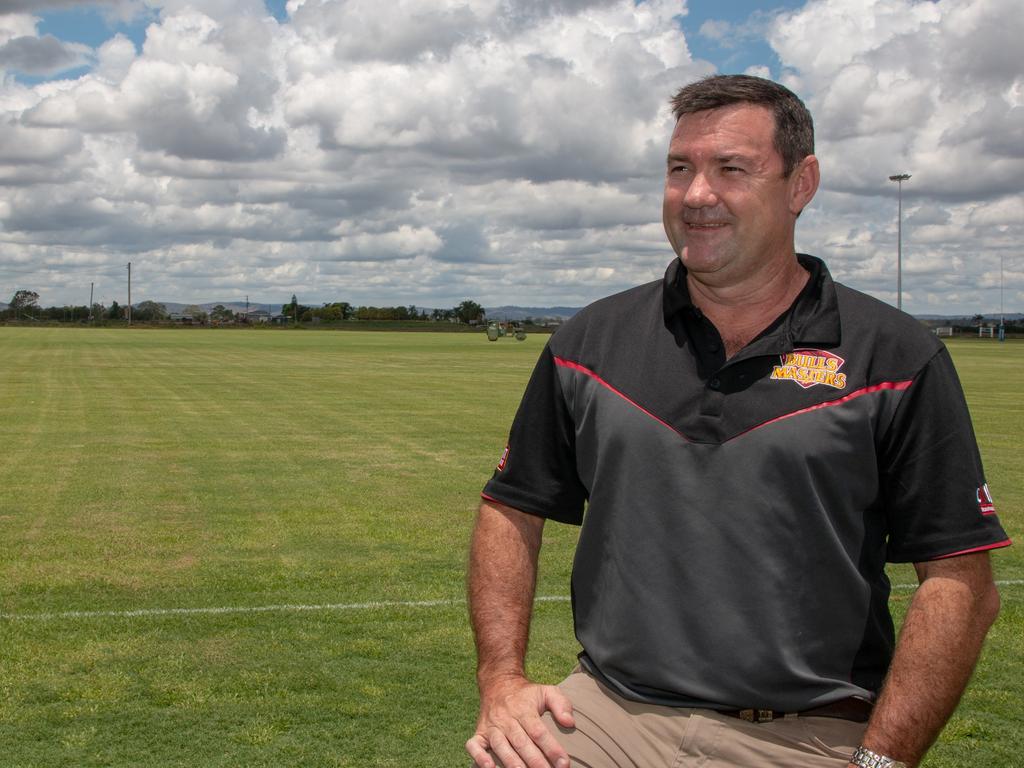 Bulls Masters' managing director Jimmy Maher at Cahill Park in Gatton. Picture: Dominic Elsome
*****
As a country kid Jimmy Maher was in awe of his cricket heroes.
"We used to mark the annual XXXX Cup games on the calendar," says Maher.
"It was Cairns versus Townsville and you would have Thomson, Chappell, Ritchie, Border, Rackemann and McDermott playing on either side. There'd be 6000-10,000 people at those games.
"I remember being 10 years old and meeting Greg Chappell and getting AB and Thommo's autograph. That was so special."
Maher's drawl is country Queensland personified, his love for the state and cricket was formed at that young age with the elusive quest for a Sheffield Shield.
"I would listen to the wireless in the 80s and all those times Queensland got so close but couldn't get across the line," he says.
"We had the best team in the world, how does it get beaten?!"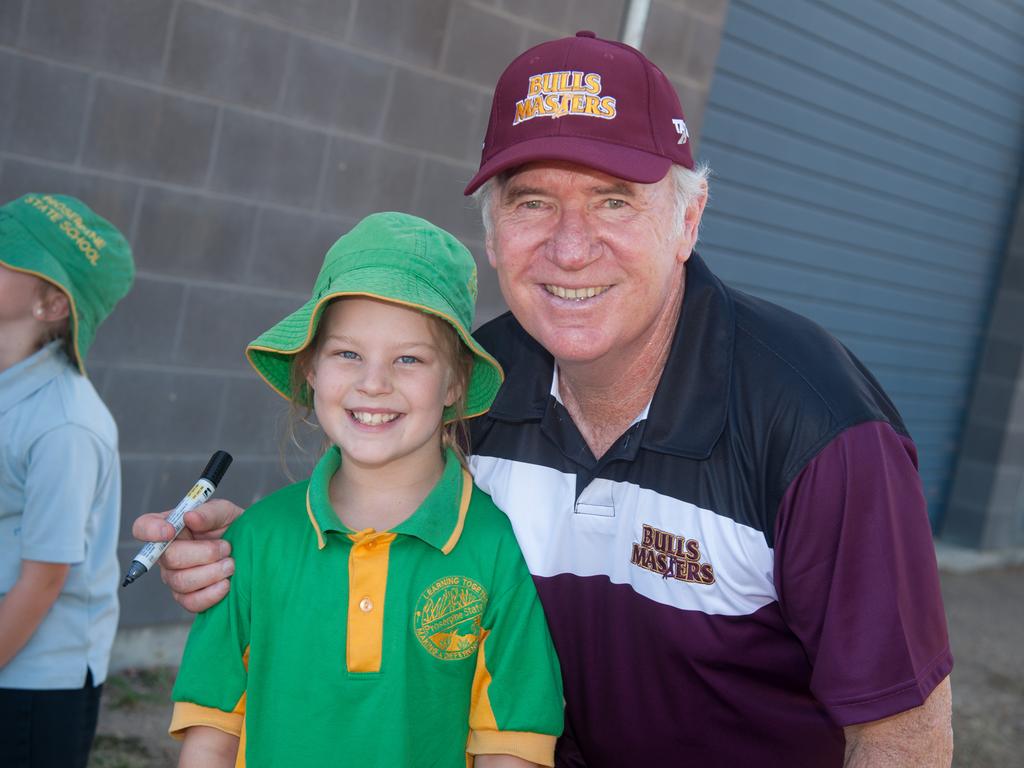 Allan Border with a young cricket fan on a Masters visit. Picture: Supplied
By 1994-95 a young Maher was living his dream playing for Queensland alongside his idols like Allan Border and Carl Rackemann, and after 68 years of trying and failing, that most puzzling of sporting hoodoos was exorcised when his team lifted the Shield.
Maher says it lifted a psychological monkey off the whole state's back.
The state partied like never before as the silverware toured every corner of Queensland. The dam wall had burst open and a period of dominance followed for the team that had just been christened the 'Bulls'. From 1994-95 onwards they won five Shields in eight years and would play in 10 of the next 12 finals.
It struck Maher that this was a team and an era forged on country cricketers.
"When Queensland has been strong we've had a lot of players from regional centres," he says.
"I was from Innisfail, Andrew Symonds from Charters Towers, Ian Healy from Biloela, Matty Hayden from Kingaroy.
"Andy Bichel from Laidley, Martin Love, our greatest run-scorer, is from Mundubbera, a tiny little citrus town four hours from Brisbane."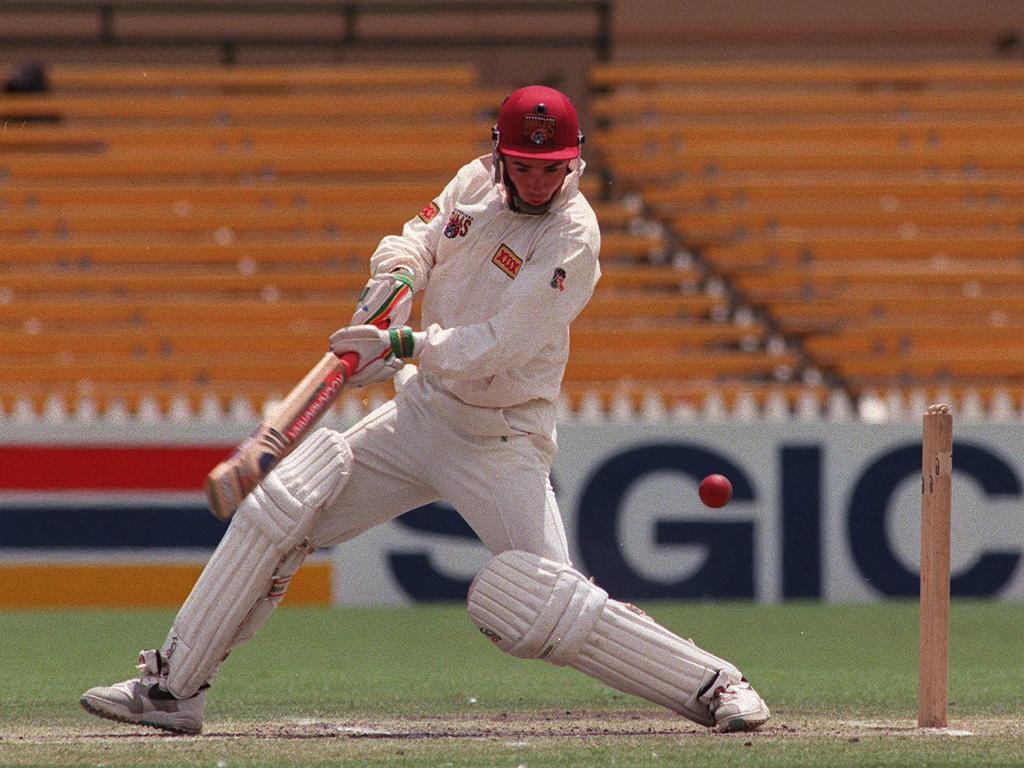 Maher in action for Queensland in 1995. Picture: News Corp Australia
*****
By the time Maher had finished his first-class career he had the impressive resume of 206 first class games in Australia and England and captained a Sheffield Shield final win where he made a double century. He also managed to represent his country in ODI cricket 26 times.
He was Queensland royalty.
Just after retirement he went on a regional tour with the Australian Cricketers' Association and it brought back the memories he'd had as a child. It also struck him of what might be missing in the new professional age.
"I remember saying to Kasper (Michael Kasprowicz) on the way back, 'We need to get back into regional areas'. It's such a big state and the professional players didn't have the time to get out there anymore."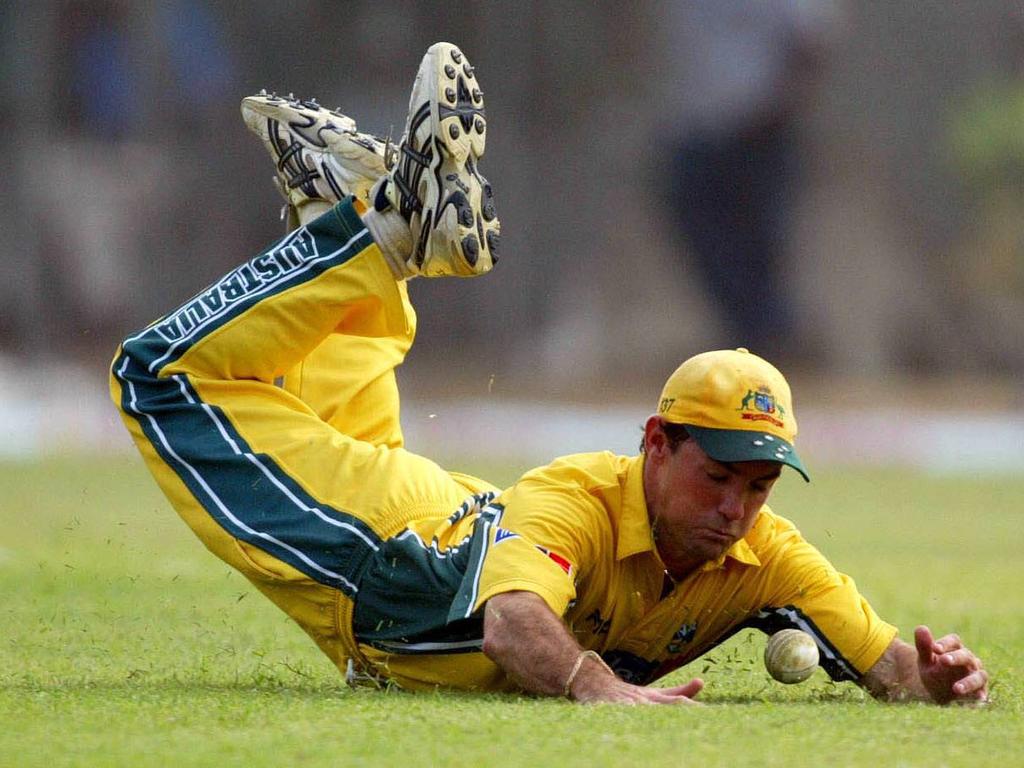 Maher played in 26 ODI matches for Australia through the late 1990s and into the early 2000s. Picture: Phil Hillyard/News Corp Australia
That notion has only intensified in the past decade of Twenty20 growth.
"Unlike when I was a kid, the 10-year-old now doesn't see Marnus Labuschagne and Usman Khawaja in regional centres, because they're playing 40-50 weeks of the year."
The idea was to keep that golden era together and get them out to regional areas to ensure cricket had the presence it did in their day.
Maher took on the day-to-day reins and today is the Managing Director. Back then Maher and others sold the dream to others who came on-board, people they're forever grateful too.
"When we started we couldn't have bought a loaf of bread, but we went out and got some seed capital and their belief and backing got us going. We then sold the program to sponsors and it grew."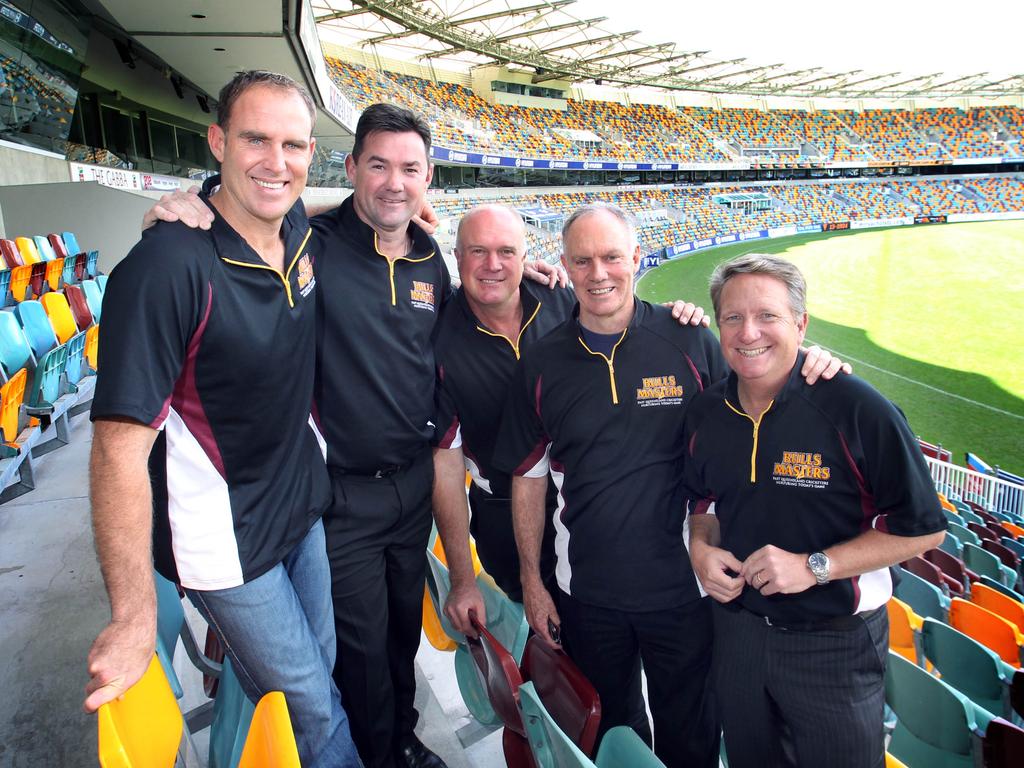 Maher with Matt Hayden, Carl Rackemann, Greg Chappell and Ian Healy at a Bulls Masters event at the Gabba . Picture: Glenn Barnes/News Corp Australia
Teammates worked just as diligently, with perhaps Queensland's most prestigious cricket name continuing today as Chairman.
"Ian Healy is the Chairman and he lives it and breathes it," says Maher.
"He did everything possible in the game of cricket, to still be doing this stuff is a credit to him."
The genesis of the concept remains in what the group now does today, with an overarching goal that cricket remains strong in the regions. But the success has turned the Bulls Masters into a travelling carnival that has something for everyone.
"We thought we had a unique opportunity to promote cricket," says Maher.
"So we did coaching clinics, hospital visits, leadership talks but then it evolved into our three events, a golf day, a dinner and a cricket match that raises funds."
Community cricket is a major beneficiary with excursions to Bundaberg over the past five years providing an example of what can be achieved. Almost $180,000 has been raised for cricket in the region.
"They use that to get their lights put in, to get new change rooms for women and to help keep cricket affordable for kids.
"We raise money, every cent stays in the town and it helps the next generation"
As the name and reputation of the Masters has grown the scope of what it benefits has too. There's been a focus on Indigenous cricket, female cricket, a move to educate parents on coaching, and then charity causes that have nothing to do with cricket, but everything to do with local communities.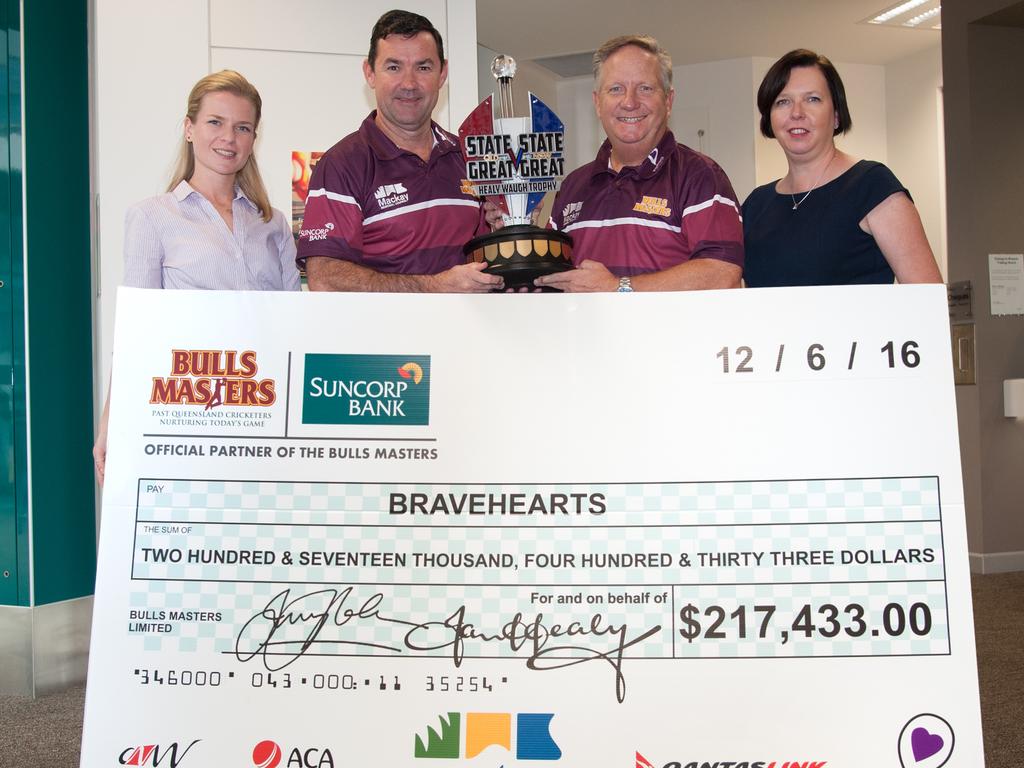 Jimmy Maher and Ian Healy of the Bulls Masters present a cheque of $217,000 to Bravehearts as part of their fundraising. Picture: Supplied
*****
In a cricket sense Maher points to the Bulls Masters Country Challenge as their proudest cricket achievement. Male teams at senior and under-16s level from eight regions come together to play an annual championship. Each team is allocated a Bulls Masters legend as a coach and mentor for the week with the Masters covering costs.
"Imagine that, to have Andrew Symonds sit with a North Queensland under-16s team for five days. They just didn't leave him alone," Mahers says, remembering his old mate's contribution.
It's now a centrepiece of the season for young and old alike, the winners playing a curtain raiser for a Brisbane Heat game at the Gabba. It's become a carrot for some older country champions to stay in the game and mentor young players. A women and girls carnival is planned next.
All of these activities have seen the Bulls Masters evolve into a quasi-arm of Queensland Cricket's development team, getting out to sell cricket where the governing body couldn't.
At one time it caused friction, with the Masters seen as being vocal about executive appointments at Queensland Cricket, but today they are working harmoniously. The relationship has become so strong that at one point the Masters stepped in as a naming rights sponsor to the Shield team.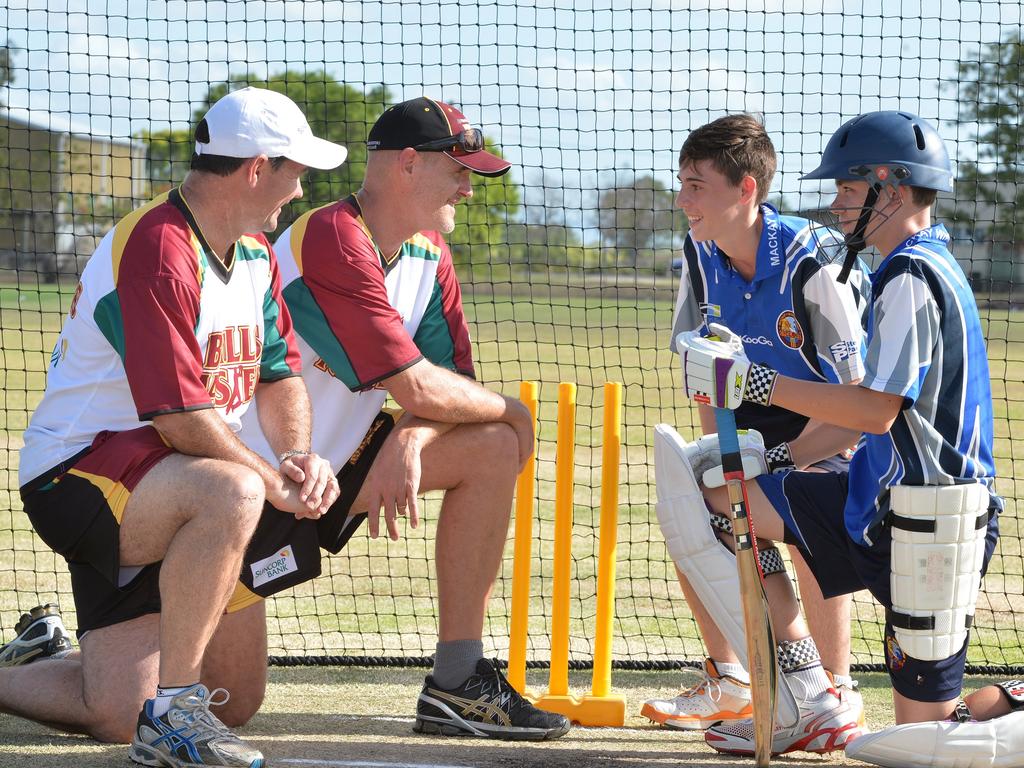 The involvement of young cricketers has become one of the Bulls Masters' most important legacies. Picture: Peter Holt
*****
Maher believes the key to the success is that for all the benefits that flow from the visits, the ex-players get just as much out of it.
"Some of the blokes I played with I basically lived with for 15 years and then once it finishes you wouldn't see them very often at all if it wasn't for Bulls Masters," he says.
Giving former players a chance to mix with their old mates doesn't quite rival their glory days on the field but it does give a united sense of purpose that replicates the team environment these legends crave.
"That's really important from a mental health point of view for a lot of players. I'm sure it's played a part with a lot of our guys."
The notion of old friends never missing a chance to catch-up has become a trademark of the Masters operations. This year that spirit has come into sharp and tragic focus.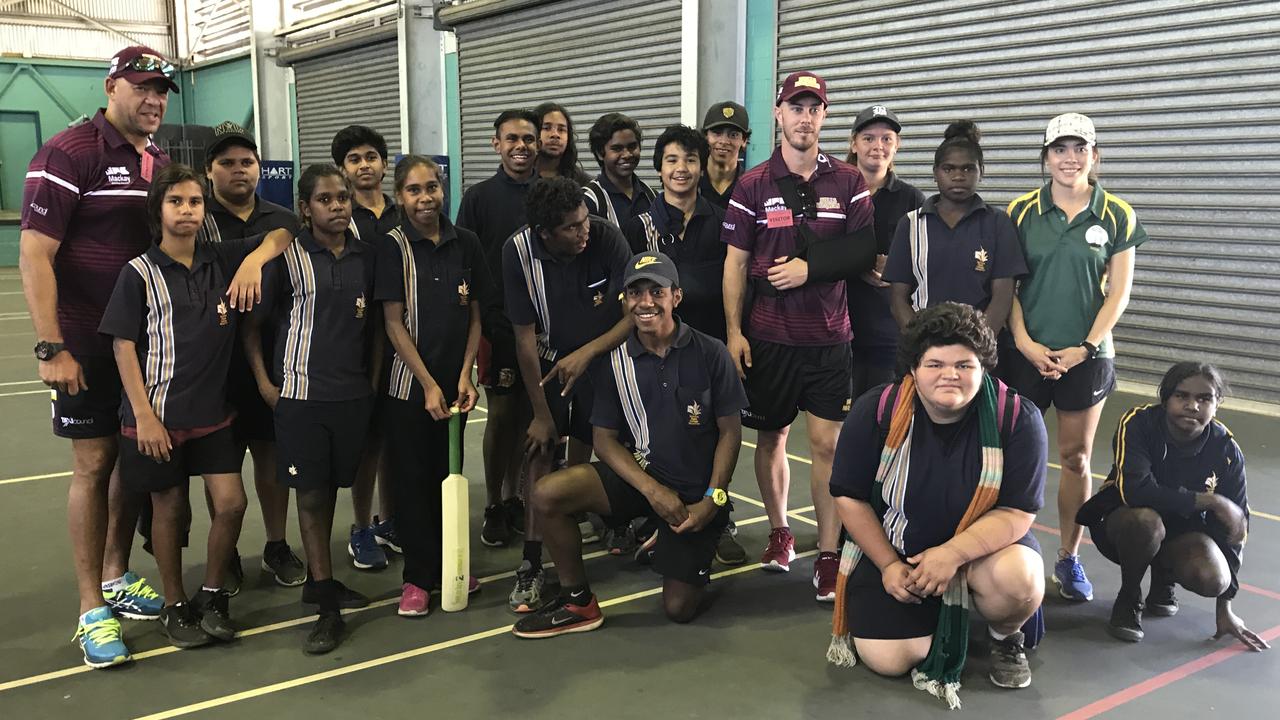 Andrew Symonds and Chris Lynn on a Bulls Masters tour to Indigenous communities. Picture: News Corp Australia
In 2022 cricket and the Masters had to deal with the passing of one of its most active members in Andrew Symonds and a special Masters guest, Rod Marsh, who fell ill during a trip to Bundaberg.
It rocked Maher in many ways but it brought into focus the importance of spending time with old teammates, Symonds being one of Maher's closest friends for decades.
"We were inseparable for a long time, but having the Masters meant we saw each other more than we would have otherwise," he says.
He also treasures what Marsh, whose life in cricket was as one of the game's great architects of elite and development programs across the world, said after experiencing the Masters program.
"It was the biggest endorsement we could ever get, to have a bloke like him saying this is ridiculously good for cricket. He'd say, 'What? They got $35,000?' He was fascinated by it."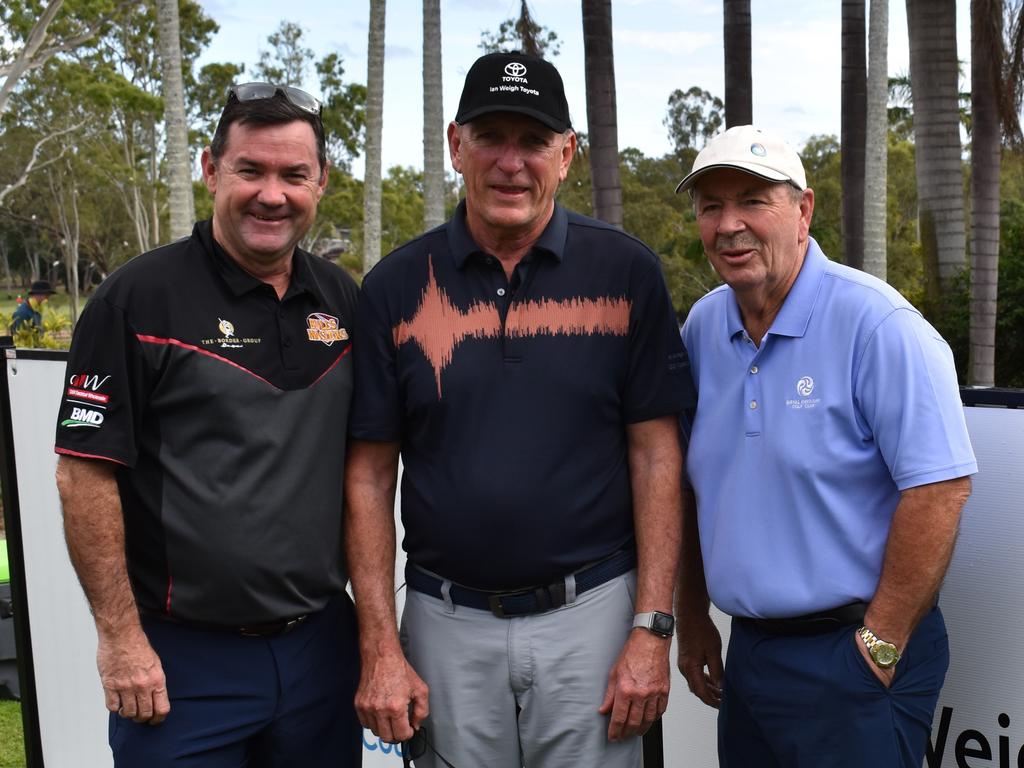 Jimmy Maher (L) with Rod Marsh (R) Picture: News Corp Australia
*****
Marsh was a guest, and Maher says while Queensland players, male and female, will always be the basis of the Masters, they've also encouraged others sports to join in.
"Cricket's a vehicle, if the kids end up playing netball or soccer or rugby league or Aussie rules, it's a win."
Netballer Laura Geitz, golfer Wayne Grady, and a cavalcade of footballers have become adopted Masters for trips to far-flung spots.
"Whenever they're with us we cricketers want to talk about golf, or rugby league or AFL to them but they all want to talk about cricket," he says.
"I remember coming back from Charters Towers one day and Johnathan Thurston was at the back of the bus and we'd only gone about five minutes and all the boys were asking him footy questions. He said, 'That's enough, I want to talk cricket now!'
"They all love cricket and we all love the other codes."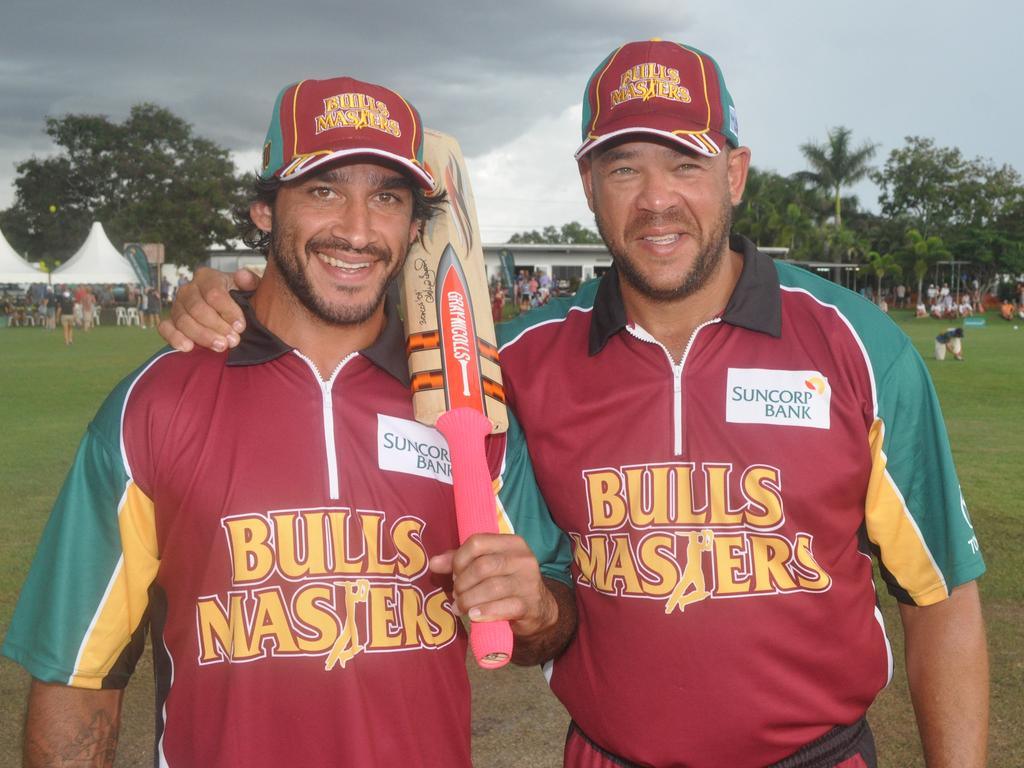 NRL legend Johnathan Thurston and the late Andrew Symonds. Thurston has become a regular on the Bulls Masters scene. Picture: News Corp Australia
While the Masters are treated like rock stars in small towns, the troupe has also included a bona fide rock star. Powderfinger frontman Bernard Fanning has performed and played cricket with the crew.
"I didn't get to finish my sentence before he'd said yes to coming on a trip," says Maher
When Fanning is around he astounds all with his cricket knowledge.
"He started reeling off stats and how he sat there on the hill and watched such and such play, he was remembering an innings we'd played that we couldn't remember. I said, 'How do you remember this' and he said, 'I watched just about every day!'"
Like the others, as a proud Queenslander, Fanning gets the seal of approval with a Bulls Masters maroon cap.
"AB presented him with his Bulls Masters cap, and he started to get emotional and teared up a bit. I thought, 'Jesus this means a lot to him'."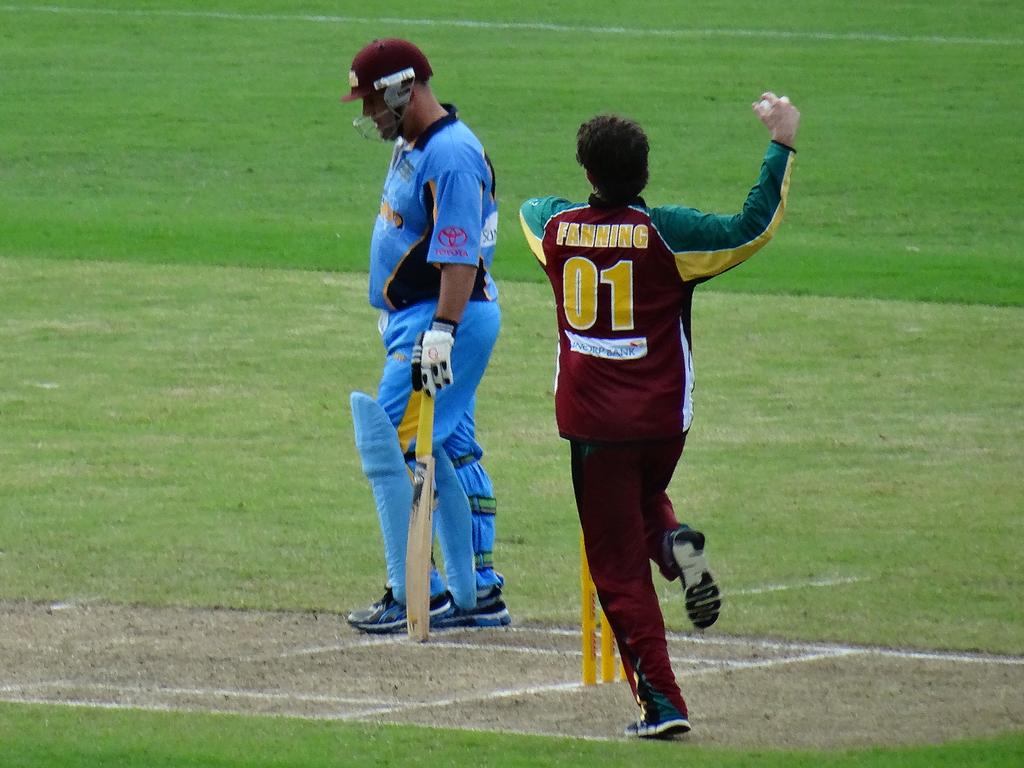 Bernard Fanning rolls the arm over. Picture: News Corp Australia
*****
In some ways the Bulls Masters appears to be an 'only in Queensland' phenomenon. Perhaps it was the long wait for a Shield, perhaps it's the chip on the shoulder from New South Wales and Victorian arrogance, but Queenslanders seem to care more about their state cricket team than elsewhere. Couple that with the great success and characters of the era and you have a recipe for Masters to thrive.
Maher has a general lament for the lack of promotion and prestige given to playing cricket for your state today.
"The Sheffield Shield competition needs to be strong for Australian cricket to stay strong. I'm certain we took our eye off the ball from the mid-2000s for a period there," he says.
He cites Victoria and New South Wales as an example of how he'd love the Sheffield Shield and its players to be perceived.
"If you're in the best 12 for Victoria you're a cricket equivalent of a Christian Petracca in the AFL, or in New South Wales a Nathan Cleary.
"We need to celebrate this."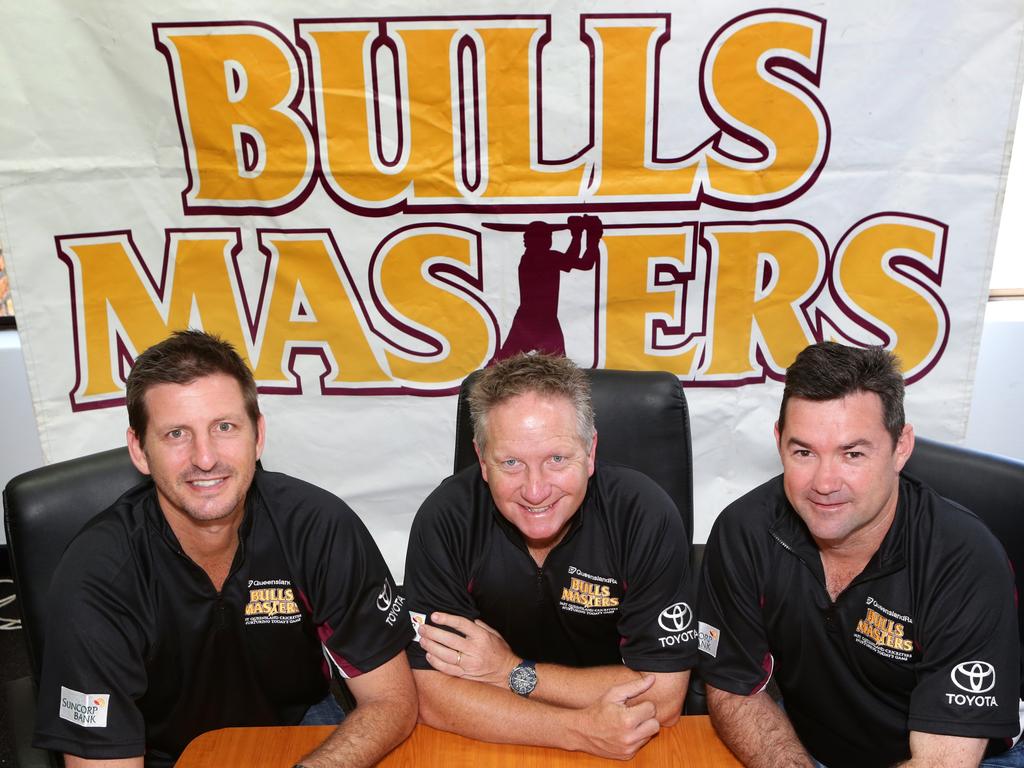 Bulls Masters Michael Kasprowicz, Ian Healy and Jimmy Maher, Maher believes the model could work in other states.
There's no question the old Bulls will continue to bang the drum for cricket and the virtues of their state team, but he'd also love to see his old rivals in other states replicate the Masters.
"We'd be more than happy to meet with the other states just to get them going. There's scope for them to do what we do.
"Imagine if our winner gets to play the Bendigo Bushrats at the MCG, how good is that for cricket?"
Though he does draw the line sometimes. Even when the great Merv Hughes has joined the Masters for events.
"He'll never be allowed to wear our maroon cap," Maher says with a laugh.