Lacking runs and no longer captain: How Virat Kohli lost his crown
Having lost the Test, ODI and T20 captaincy, Virat Kohli's struggle to score runs continues as India head to England.
Having lost the captaincy, and struggling for runs, Virat Kohli has lost some of his aura. Picture: Eddie Keogh/Getty Images
India will be aiming to complete a first series win in England since 2007 when the teams resume battle at Edgbaston on Friday in the rearranged fifth and final Test match from last summer. A series that began in Nottingham on August 5, 2021, is now scheduled for completion on July 5, 2022 - 336 days later.
The Test was originally scheduled for Old Trafford last September but was abandoned on the morning of the game in contentious circumstances. The Indian camp was thought to be fearful of further Covid-19 cases after some of the backroom team tested positive, but there were potential financial consequences for the Indian board accepting responsibility.
A decision to play the match at a later date was the best way of avoiding legal arguments and making good the financial losses that a cancelled Test match would have incurred. There was a general suspicion that the Indians - who earlier in the tour had pushed for the series to be reorganised to enable a swifter finish - wanted to get home before the Indian Premier League (IPL). The Test was moved to Birmingham from Manchester, which will stage a Test later in the summer against South Africa instead.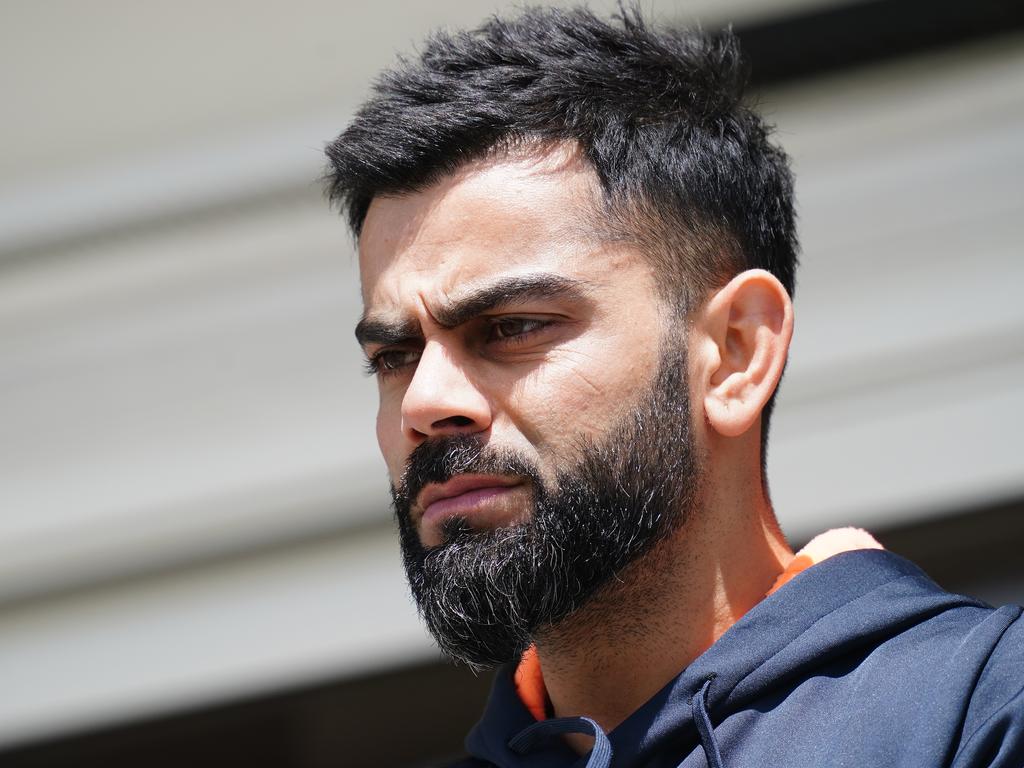 Virat Kohli has relinquished the captaincy of all three formats of the game. Picture: David Davies/PA Images/Getty Images
Like England, India have undergone a change in captain, as well as head coach, in the meantime. Virat Kohli stepped down in January after eight years and a record 68 Tests in charge after defeat in South Africa and has been replaced by Rohit Sharma. Kohli had already voluntarily relinquished the reins of the Twenty20 team after the World T20 in November and was then forcibly removed as head of the ODI side.
Kohli had an enormous impact on the four Test series he captained against England, scoring more than 1,600 runs at an average of 56 and managing affairs in the field in uncompromising style. Across those 18 games, India won ten and lost six. If they could successfully defend in Birmingham the 2-1 lead they hold, it would a huge moment: this is India's eighth series in England of four or more matches and they have yet to win one.
Kohli's return to the ranks at the age of 33 is linked to a decline in form, especially in red-ball cricket. Remarkably, for such a giant of the game, he has not scored a hundred in 30 Test innings since making 136 against Bangladesh in Calcutta in November 2019. During that time he has reached fifty only six times and averages 28, although he has occasionally played influential roles.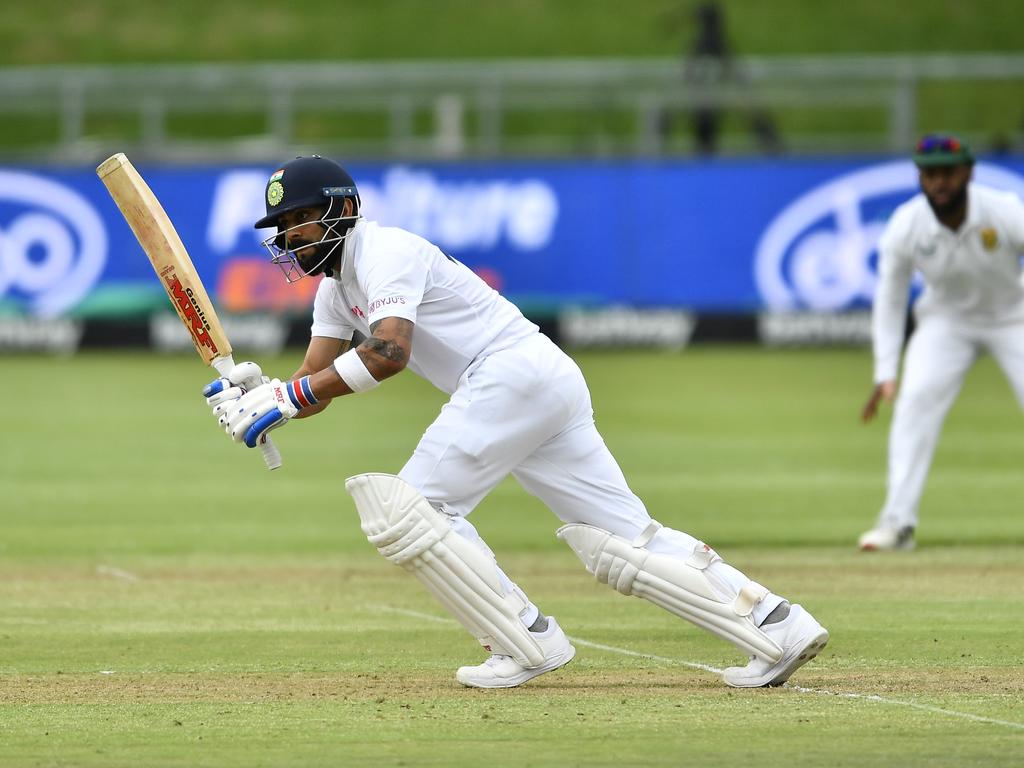 Kohli hasn't scored a Test or ODI century since before Covid. Picture: Ashley Vlotman/Gallo Images/Getty Images
When India won at the Oval in September, thanks largely to Jasprit Bumrah's brilliant fifth-day bowling, Kohli contributed 50 and 44. Since Kohli's most recent Test hundred, Joe Root has amassed 3,143 runs with 11 centuries. Nor has Kohli scored a white-ball hundred for India since 2019, although he has managed 18 half-centuries in 43 ODI and T20 innings.
India may hold a 2-1 lead but they face a formidable task to get up to speed against a team playing such a breathless, all-action style as Ben Stokes's England. Most of their players have been largely inactive since the IPL ended four weeks ago, and they are now hurriedly reacquainting themselves with the red ball with what is their only warm-up match at Grace Road. To give as many of them as possible time in the middle, some players - including Bumrah and Rishabh Pant - have been loaned to Leicestershire for the duration of the 13-a-side fixture.
The Edgbaston Test promises to be a fascinating examination of England's new way of playing: can they be as aggressive against an Indian bowling attack well versed in the arts of containing batsmen on the charge? The likes of Bumrah, Mohammed Shami, Mohammad Siraj and Umesh Yadav will not easily be disconcerted.
Rahul Dravid, who took over from Ravi Shastri as head coach in November, said: "This is a series on the line for the guys who played a part in it [last year] and they are very keen to try and win. The crowds are going to be fantastic and England are playing very well now. It will probably be a bit different to last year when England were a bit on the back foot."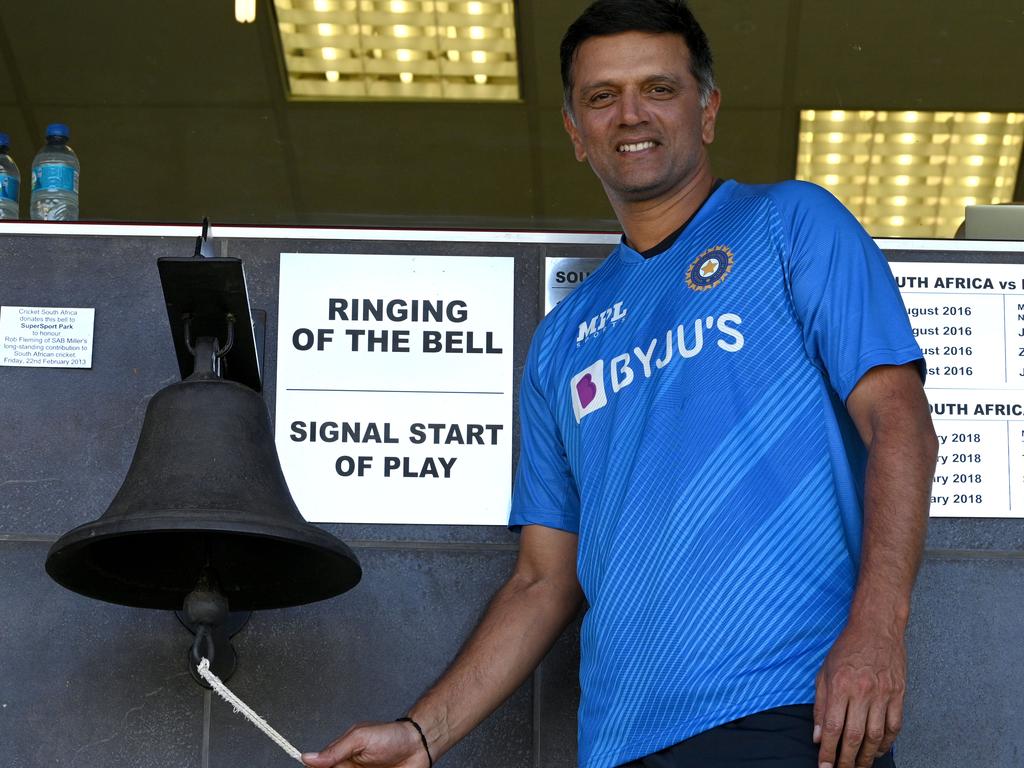 Rahul Dravid took over from Ravi Shastri in November. Picture: Lee Warren/Gallo Images/Getty Images
There have been complications in the spin department, with Ravindra Jadeja coming back from a rib injury and Ravi Ashwin contracting Covid-19 and leaving India a week after the main party. Ashwin joined the squad in Leicester but took no part in the first two days of the game. Jadeja is generally the preferred option in overseas Tests and that is likely to remain the case at Edgbaston.
India's batting is expected to witness two changes because KL Rahul, who as Kohli's vice-captain scored 84 at Trent Bridge and 127 in the win at Lord's, has a groin injury while Ajinkya Rahane has been dropped after a run of poor form. Shubman Gill is earmarked to open the batting alongside Sharma.
One man who has been getting in significant red-ball practice is Cheteshwar Pujara, who before mid-May turned out in five County Championship matches for Sussex, scoring four hundreds (two of them doubles) and averaged 120.
Root scored three centuries in the 2021 Tests and needs 190 runs in this final game to break the record for an England batsman in any home series, held by Denis Compton with 753 runs against South Africa in 1947.
Originally published as Lacking runs and no longer captain: How Virat Kohli lost his crown