Mike Atherton: Andrew Symonds a big-hitter ahead of his time who knew he belonged to Australia
Amid today's big-hitting game, it is hard to remember how much fuss Andrew Symonds caused when he first went to play English county cricket. My word, he was different, writes MIKE ATHERTON.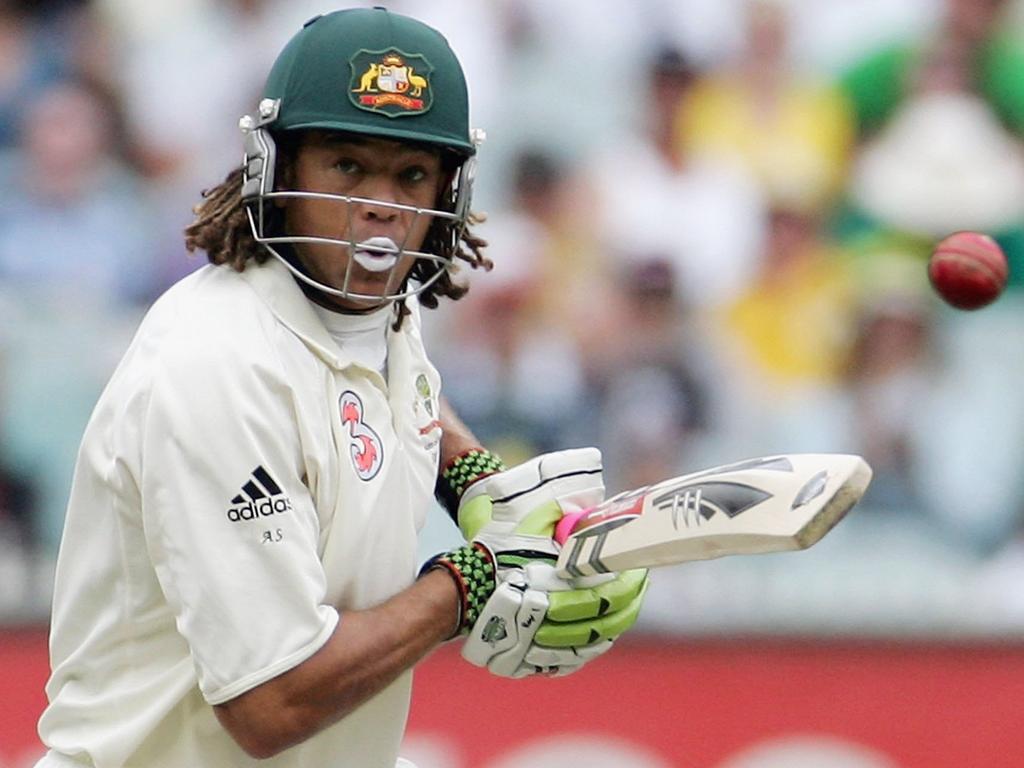 Andrew Symonds in action during the Boxing Day Test of 2006, an Ashes clash against England. Picture: Hamish Blair/Getty Images
According to the editor of the Wisden Almanack, Matthew Engel, who was present, the 16th six flew over a hawthorn bush and a patch of bindweed before landing on a nearby tennis court. Abergavenny is an intimate venue and there wasn't much natural defence that day in August 1995 when Andrew Symonds went on the rampage for Gloucestershire against Glamorgan and set a record for the number of sixes in a championship innings.
With the act of six-hitting so commonplace now and with batting as much a brutal business as artistic creation, it is hard to remember just how much fuss Symonds caused when he came to England to play in county cricket in 1995. Symonds, who died after a road accident in Queensland on Saturday night, was absolutely ahead of his time: physical in a way that most batsmen were not and determined to exploit that attribute to the full. He would stand out less now, but then, my word, he was different.
His record for the number of sixes in a championship innings was surpassed recently, of course, by Ben Stokes. The clamour that surrounded Stokes, in his first first-class innings as England's Test captain, was exactly the kind of attention that rained down on Symonds during the course of his first, extraordinary summer with Gloucestershire, when he scored more than a 1,000 runs at an astonishing strike rate of 95.
His first innings for them in the championship came at the Oval, where he scored 161 in 140 balls and he carried on in that vein, to the extent that people began to wonder whether he could do for England what he was doing for Gloucestershire. But where, people wondered and the England selectors wanted to know, did he stand on the question of his nationality? Where did his loyalties lie?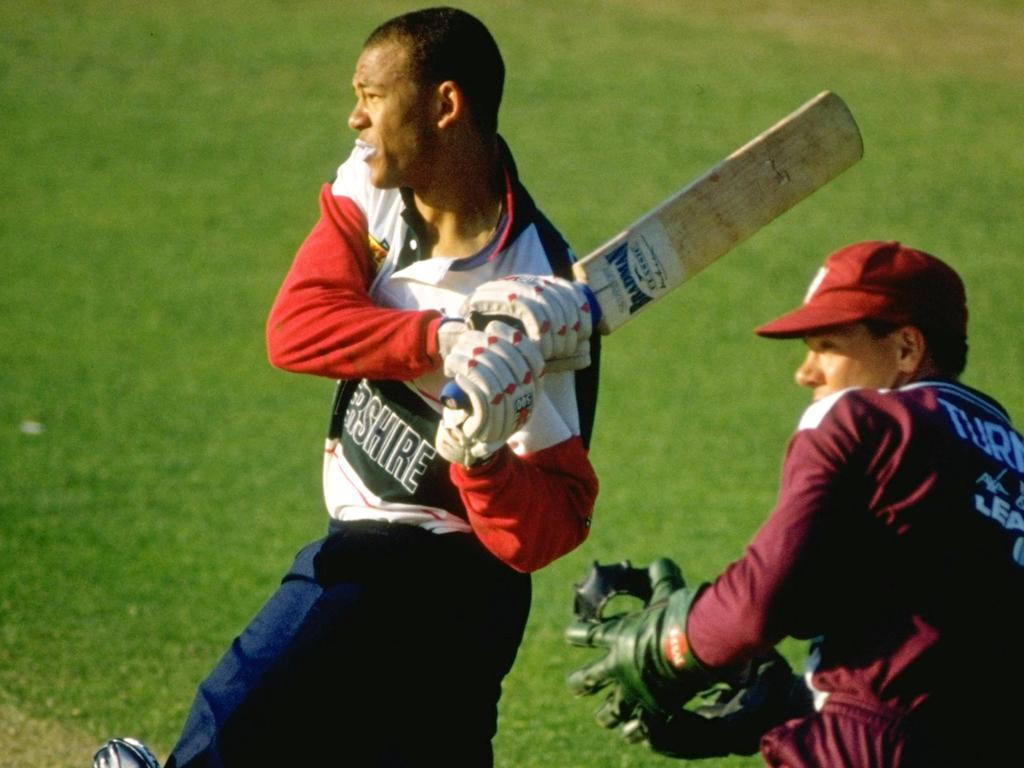 Andrew Symonds hits out during a 1995 innings for Gloucestershire. Picture: Ben Radford/Allsport/via Getty Images
For him, it was not complicated – he knew where he belonged – but that he did have a choice was because of his unique circumstances. He was born to parents in Birmingham whom he never met but was adopted by an English couple who then emigrated to Australia when he was still in nappies. English born, Aussie raised. At a time when it was far easier to get into the England team, Symonds could have chosen the easier route, but he wanted to play for Australia.
England's selectors wanted to know where he stood definitively, and so he was selected to play for England A after that first summer with Gloucestershire, an invitation Symonds rejected. He realised his dream to play for the country of his upbringing three years later and then became an integral part of that great Australian one-day team of the mid-2000s, winning World Cup medals in 2003 and 2007, as well as playing 26 Tests with distinction.
If his background marked him out as distinctive in the Australia team, then the way he played was definitively "Australian". He was a big, powerful striker of the ball – he was a handy rugby player too, and once felled a streaker at the Gabba with a shoulder tilt – could bowl pretty much whatever the captain wanted – a bit of seam or spin according to the conditions – and was a quite brilliant all-round fielder. That the best all-round fielder of the day, Ricky Ponting, described Symonds as the best tells you all you need to know about Symonds's prowess in the field.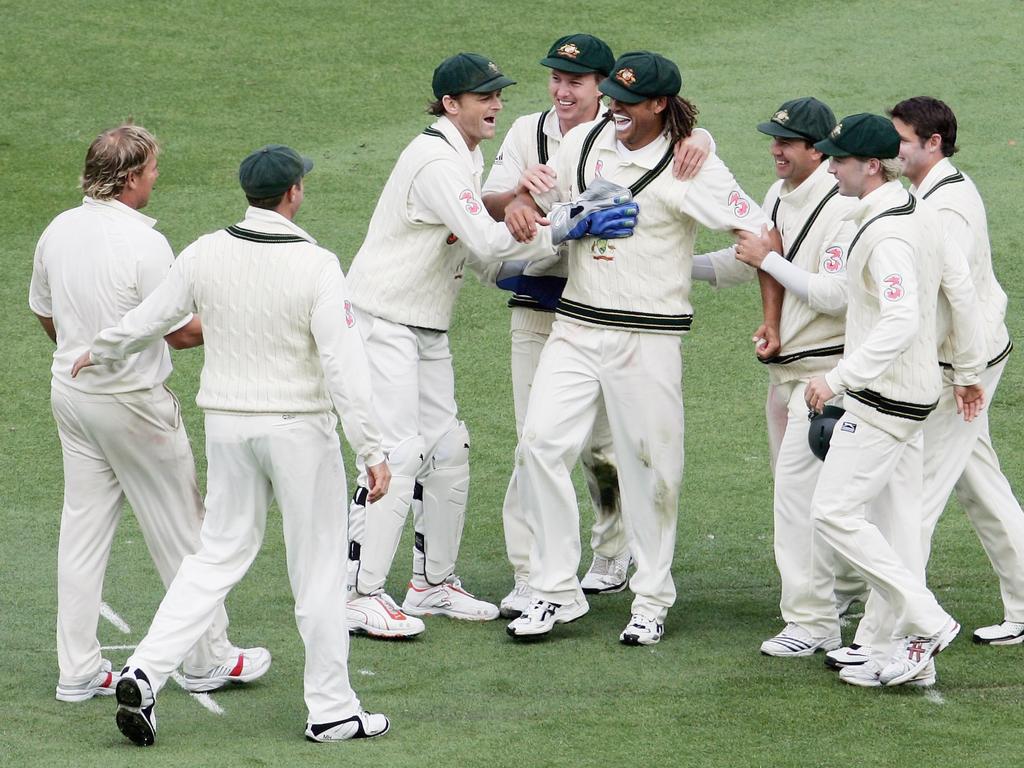 Andrew Symonds celebrates with Australian teammates after he caught Kevin Pietersen off the bowling of Shane Warne during the 2006 Boxing Day Test. Picture: Robert Cianflone/Getty Images
In fact, it is this sometimes under-appreciated facet of the game that stands out in my memory, when I recall the matches Symonds played against England. Australia used a baseball coach called Mike Young in those days and he drilled that Australia team under Steve Waugh and Ponting to be the finest fielding outfit I have seen, with Symonds at the core, prowling in the covers and bristling with energy and intent. Watching Australia's cover cordon in the early years of the first decade of the 21st century was one of the great sights of the modern game.
Innings that stand out would be his opening salvo in the 2003 World Cup, when he smashed a century against Pakistan to begin Australia's defence. And then his maiden Test hundred at Melbourne in the 2006-07 Ashes. After launching Paul Collingwood into the stand to bring it up, he said memorably in the press conference, when asked what he was thinking as the landmark approached: "If he slips it up, then I'll give it some Larry Dooley."
That match links Shane Warne and Symonds, because as well as the latter's maiden hundred, it was the game in which Warne took his 700th Test wicket. Now they are linked in another, tragic, way, having died prematurely within two months of each other. Both played the game in unaffected fashion and revelled in the mateship of the dressing room above all. What a dreadful time this has been for Australian cricket, with Rod Marsh, another significant former player, having also died recently.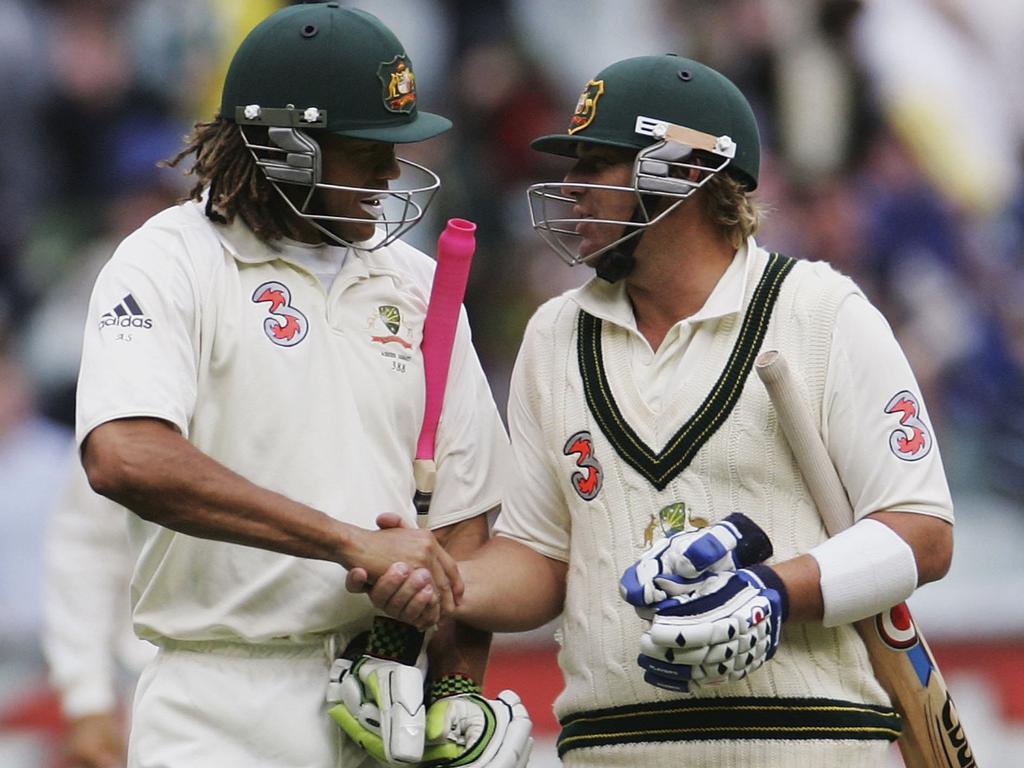 Andrew Symonds, 154 not out at the close of play, is congratulated by Shane Warne on day two of the 2006 Boxing Day Test. Picture: Hamish Blair/Getty Images
Symonds's unaffected style endeared him to a generation of Australian cricket supporters, who could identify with a man who always appeared slightly ill at ease with the attention. When not in action, he seemed happiest out on the ranges, in the outback hunting wild pigs or on the water, fishing rod in hand. He loved the outdoors. He once missed a team meeting to go fishing – and who wouldn't, frankly, if given the choice?
He was a self-confessed binge drinker at times in his career – he once described those episodes as "too fast, too much" – who struggled at times with the discipline required for international sport. Inevitably, this brought him into conflict with Cricket Australia, which sent him home from the World T20 in England in 2009 for disciplinary reasons, bringing an end to his international career.
By this stage, the Indian Premier League had changed the landscape and Symonds, with his incredible power and all-round ability, was a sought-after signing in its early days, going for more than one million pounds in the opening auction.
English supporters witnessed his gifts in the shortest format of the game when he blitzed a 43-ball hundred in the Blast against Middlesex for Kent.
His association with English cricket ran deep, as he represented four counties, Gloucestershire, Kent, Lancashire and Surrey and the warm tributes from former teammates at all these clubs were noticeable in the hours after the announcement of his death. Former colleagues in Australia praised his friendship and loyalty above all – and grieved for another gone too soon.
– The Times