Mike Atherton: Brendon McCullum's mission is to help England Test side in limbo find its soul
Brendon McCullum has a big task ahead of him to reinvigorate the England men's Test side. As MIKE ATHERTON writes, his experience suggests that is right in his wheelhouse.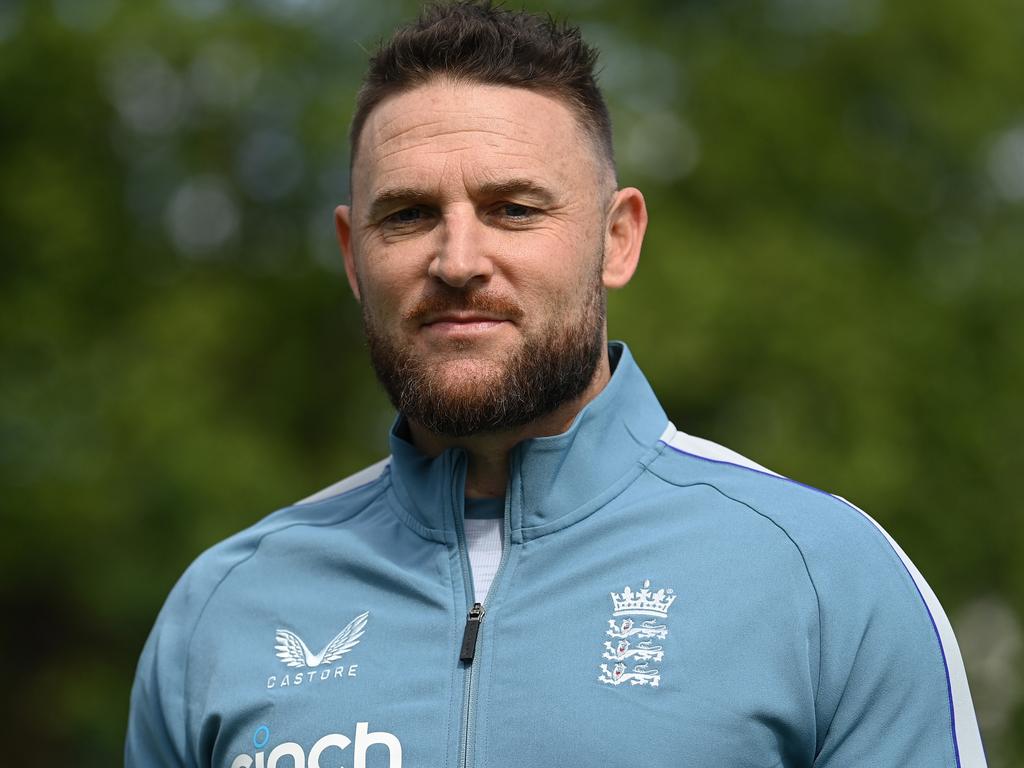 Brendon McCullum is under no illusions as to the big task ahead of him as England Men's Test team coach. Picture: Alex Davidson/Getty Images
Among the various pieces of art work on Brendon McCullum's body are the Roman numerals CXXVI and CCXXIV symbolising his cap numbers as a one-day and Test cricketer for New Zealand. The country's symbol, the silver fern, is tattooed across his chest. This is a man for whom the pride of playing for his country was visceral and visible.
That McCullum's first assignment as England's Test head coach is against his old team, upon whom he had such a transformational impact, is one of the many intriguing storylines as the international season approaches. It will surely feel a little odd for him sitting on the home balcony next week in a pale blue tracksuit with the three lions on his chest, peering across to his old mates in the New Zealand dressing room.
It was a pale blue tracksuit, with the three lions, that he was sporting on Friday as he faced the media for the first time since his appointment. He'd flown home to New Zealand briefly, after his stint in the Indian Premier League, and then to London, where he has bunked down with his great friend Eoin Morgan for a few days prior to the Test series beginning.
This whirlwind trip across continents is typical of the life of the modern coach, for whom national boundaries are, if not meaningless, then porous. Trevor Bayliss, Ottis Gibson and Mickey Arthur are all recent examples who have coached against their national teams, as Chris Silverwood may do soon enough with Sri Lanka. Nevertheless, it is unusual for a coach to find himself pitting his wits so soon against players with whom he shared such a close bond, as McCullum did with the likes of Tim Southee, Trent Boult and Kane Williamson.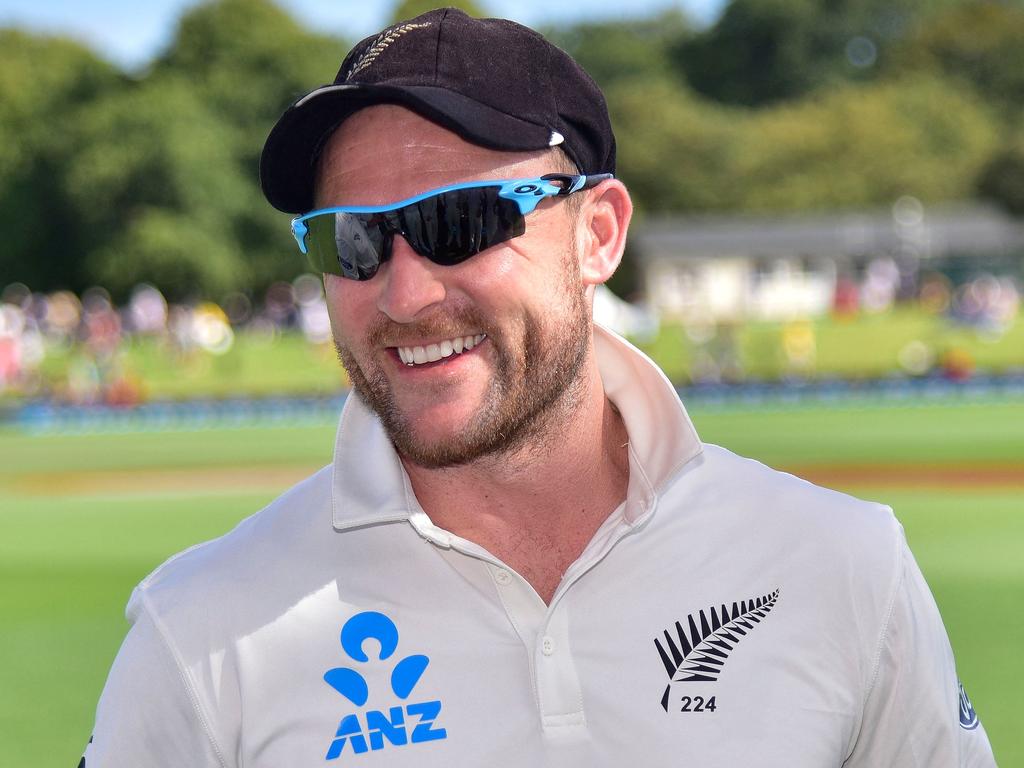 McCullum played 101 Tests for New Zealand. Picture: Marty Melville/AFP
To many of them, McCullum was a captain, mentor and friend and so it was a line of questioning he must have been anticipating. Sensibly, he did not play down these links. "I am a very staunch Kiwi. I'm very proud of my heritage, very proud of my upbringing and what I've been able to achieve for my country. I've invested a lot of my life in trying to perform for New Zealand and I feel I left the camp in a better position than I took it over," he said.
"I'm very proud of that, and I'll continue to look out for a lot of those guys that I've had time with and have shared experiences with, but this is a job where you're being tasked with trying to bring about change and trying to hopefully do something which lasts a long period of time into the future, and that's a pretty enticing opportunity. It'll be difficult, no doubt, looking across the New Zealand balcony at times, but that's just life."
It was a sensible response given that English cricket has long lost any sense of disquiet over the nationality of its coaches. There is residual gratitude for the success of those from overseas who have outshone the home grown – Duncan Fletcher, first of all, who helped to drag England out of the doldrums; then Andy Flower, who took the team to the summit in Test and one-day cricket and Bayliss, less transformational, but still a World Cup winning coach. The achievements of homegrown coaches cannot compare.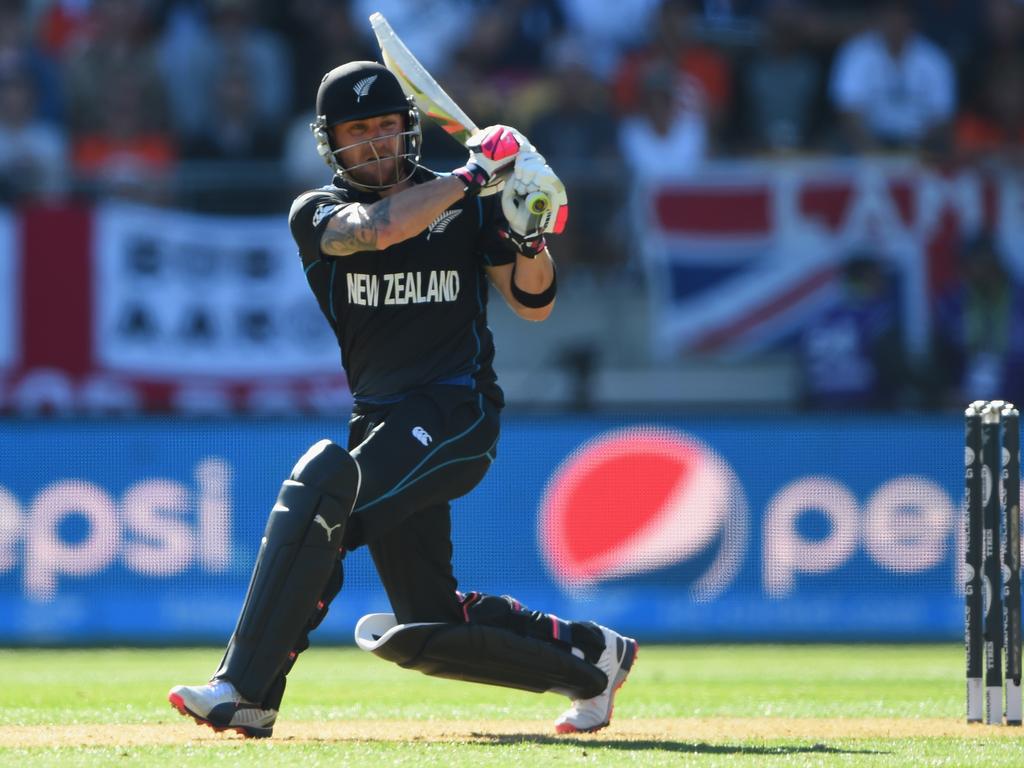 As a player and captain McCullum was keen that his New Zealand side had a clear identity. Picture: Shaun Botterill/Getty Images
But for McCullum, his nationality presents an interesting conundrum if only because the essence of his transformation of the New Zealand team was based on a concerted effort to tap into a sense of belonging, heritage and nationhood. He said of the team he inherited that it had no "soul" and his leadership was about trying to find a style of play and set of behaviours for his players that was authentic to who they were as a people. That is harder to do as an outsider.
But all coaches need a big idea at the start, a clarion call to those who must follow, and preferably one with more meaning and purpose than "batting long and bowling dry".
"A team has to bind around a larger sense of purpose," he wrote in his autobiography, and an early sense of McCullum's big idea with England is around the vitality of Test cricket itself.
He comes to an ailing team, who have one win in 17 Tests and are currently bottom of the World Test Championship, in an ailing format. He sees the health of the England team and the health of Test cricket more generally as inextricably linked. Helping to improve one will help to revitalise the other, he thinks. It is an idea that cricket followers in this country will certainly rally behind.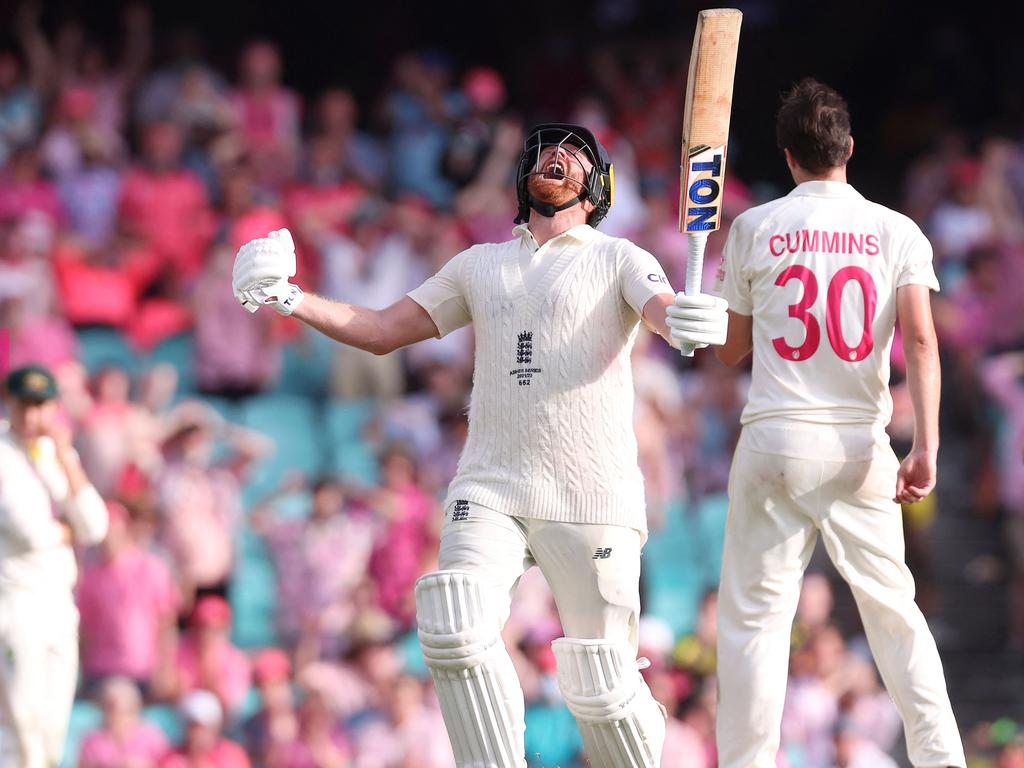 McCullum hopes that a resurgent England can revitalise the Test format and remedy its waning popularity. Picture: David Gray/AFP
"If you look at Test cricket, we're probably all honest enough to say that it is not maybe as popular as what it once was. T20 cricket and franchise cricket has given me a great life and I've earned a good living out of it and I'm forever grateful for that, but Test cricket for me was always the pinnacle of the sport.
"Wouldn't it be great if in a couple of years' time, if we got this thing right, then the next wave of youngsters coming through want to play Test cricket as the No 1 priority? Not just because the game is appealing but the personalities that are involved are good role models and it looks like a fun game to play.
"If Test cricket is going to survive and thrive then England has to be at the top of the tree.
"If the Ashes isn't competitive or if England aren't vying for No 1 positions, then Test cricket is in trouble because of the support that the people of England and the UK have for Test cricket. No one else really has the same affection or has the ability to make the [five-day] game sustainable."
It may be, McCullum admitted, "a fanciful idea," but it is the kind of fanciful idea that can encourage a man to change his life completely and commit to something for the long term – and the kind of fanciful idea that may inspire a generation of cricketers too, in the same way that Morgan's team have done in one-day cricket. Tying his own ambitions, to emulate with England what he did with New Zealand, to something grander and more meaningful will play well with his new audience. It is a smart pitch.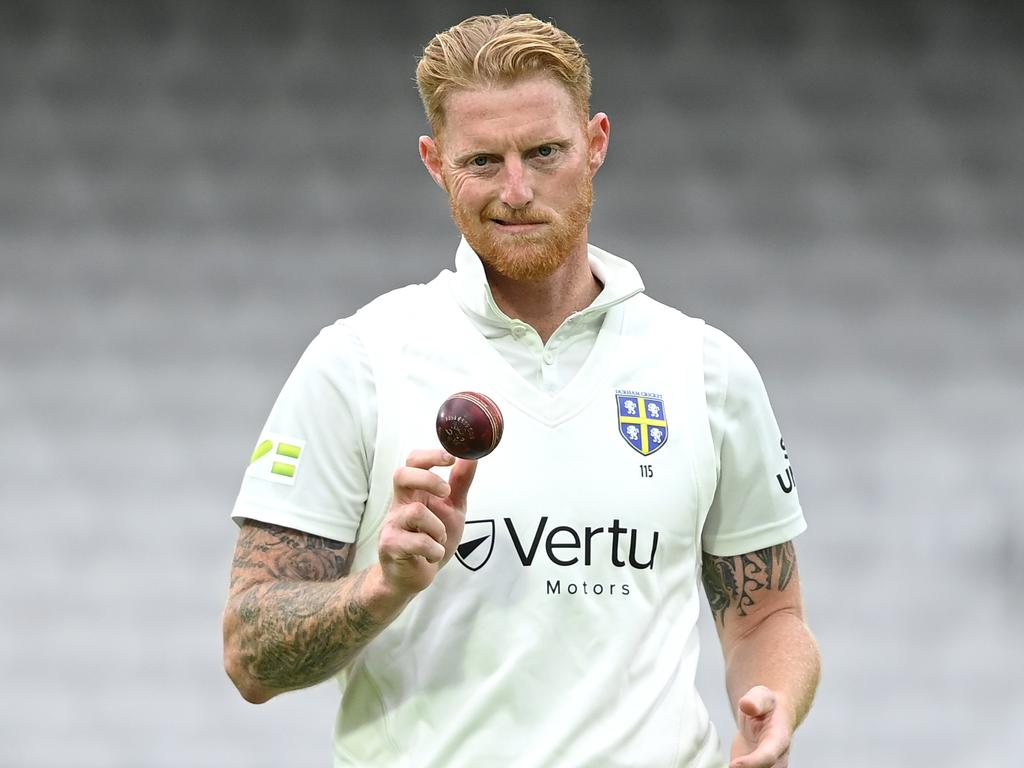 McCullum will have new England captain Ben Stokes to call on. Picture: Alex Davidson/Getty Images
Referencing the notoriously appalling weather in his home town of Dunedin, McCullum once said that an upbringing as a cricketer there demanded a sense of optimism. That may also be said of taking on the twin challenge of England's ailing Test team and Test cricket more generally right now. McCullum has bucked the trend, opting for country over franchise and Test over T20, and it is a worthy task he has set himself.
"If you are going to change your entire life for something, it has got to be a pretty big challenge. Opportunities like this don't come around too often, hence why I was prepared to change my life for it and take on the job," he said. Good on him.
– TheTimes

Originally published as Mike Atherton: Brendon McCullum's mission is to help England Test side in limbo find its soul